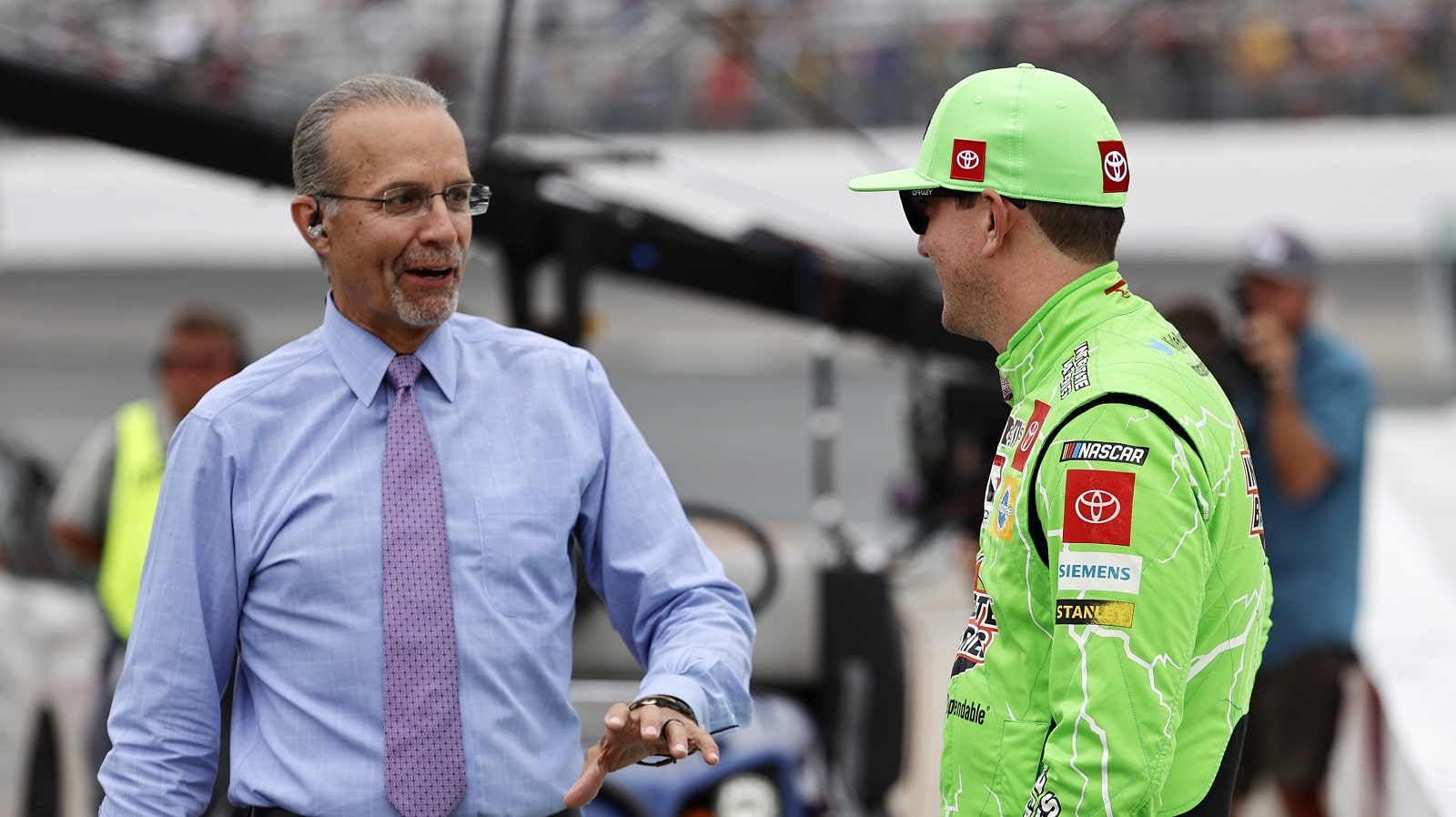 Kyle Petty Couldn't Give Up Racing After Son Adam's Death
Kyle Petty took over his son's Xfinity Series ride following Adam Petty's death in a 2000 crash at Loudon.
Adam Petty's death in 2000 was one of three tragedies in a short span that led to widespread changes in NASCAR safety. The fact that there have been no fatalities in the three national series since speaks to the significance of the improvements.
Seven-time NASCAR Cup Series champion Dale Earnhardt was the best-known of the three, but Adam Petty's death at just 19 years old touched at least as many within the industry because he represented the fourth generation of the sport's most accomplished dynasty.
When Petty died in a crash during practice at Loudon, his father, Cup Series veteran Kyle Petty, took over his ride for the remainder of the season.
Adam Petty's death led to the launch of Victory Junction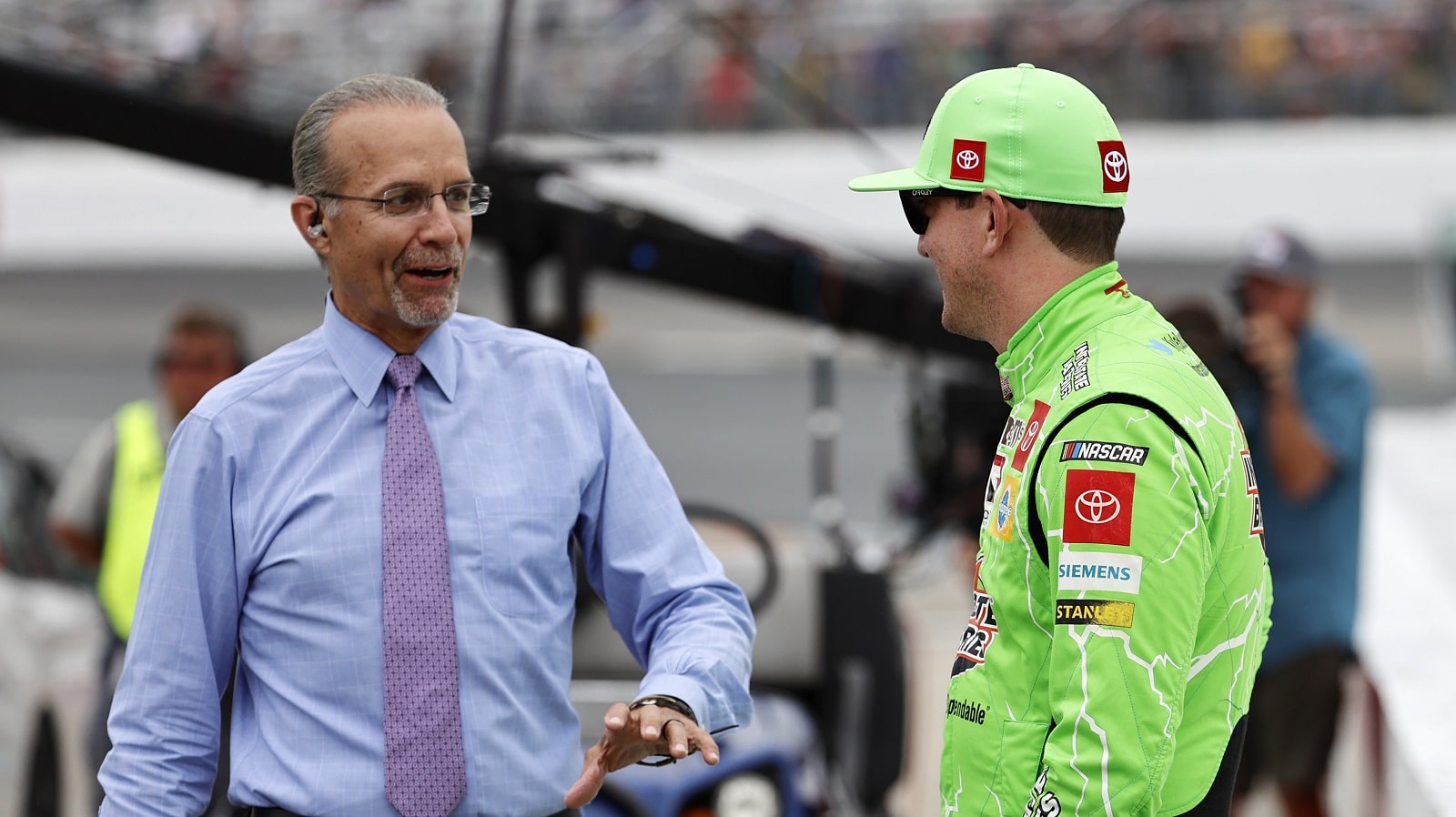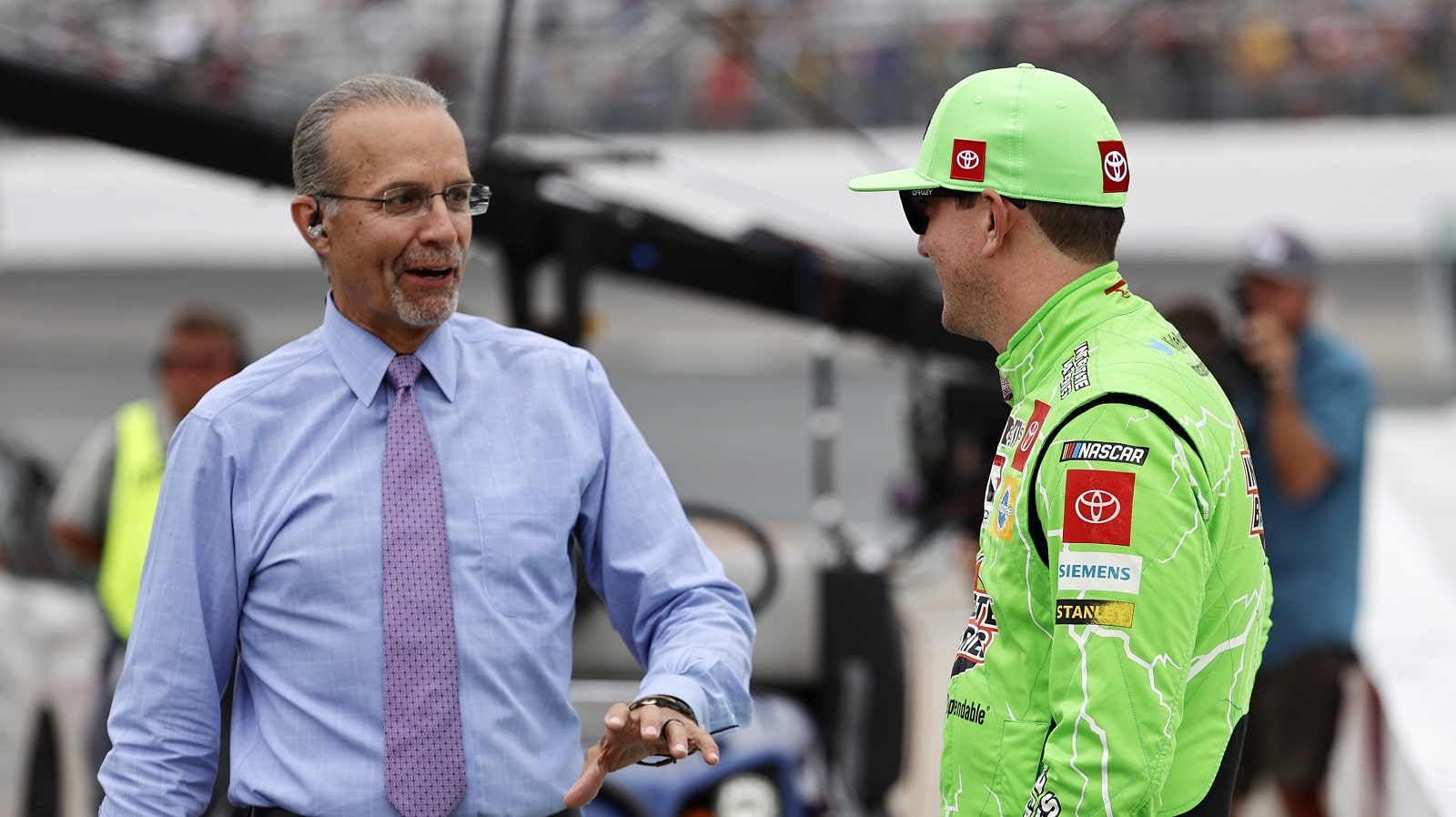 Kyle Petty's long-awaited autobiography hits store bookshelves on Aug. 9, so there will be considerable talk in coming weeks about his own career, his life as the son of the legendary Richard Petty, and the dynasty started by grandfather Lee Petty.
There will be numerous recollections, too, of Adam Petty and the fatal crash at New Hampshire Motor Speedway. In the book, "Swerve or Die – Life at My Speed in the First Family of NASCAR Racing," Kyle Petty recalls sitting in a hotel room with his teenage daughter when NASCAR official and longtime friend Mike Helton called to break the news of the tragedy.
Adam's memory endures in part through Victory Junction, founded by his father in 2004. The camp for children with serious illnesses is located on 90 acres behind Richard Petty's home. The Petty family and the NASCAR community raised more than $1 million to launch the camp; Hollywood legend Paul Newman, an accomplished race car driver, contributed $100,000.
Kyle Petty replaced his son in the Xfinity Series
Younger NASCAR fans never saw Richard Petty score any of his 200 Cup Series victories, including seven in the Daytona 500. And though Kyle Petty raced in the top series from 1979-2008, many know him primarily for his current gigs doing commentary for NBC Sports and hosting Dinner Drive with Kyle Petty, an interview show available through streaming services.
Petty won eight Cup Series races in 829 starts. He also competed in the Xfinity Series on a limited basis from 1982-98. He returned to the latter series in 2000 to finish out the season in Adam's No. 45 Chevy just three weeks after the tragedy.
Quitting was never an option in his mind.
"It never crossed my mind to stop racing," Petty told Newsweek. "Instead, I felt called to continue racing, probably longer than I should have, for Adam. Since the day I was born, I've been around racing. It's part of my DNA. I'm from rural North Carolina and was raised in a mill and farming community, where even if the crops failed or the textile industry changed, you didn't just stop what you were doing. You adjusted and persevered because that's the only life you knew."
"Even when times were hard, even when tragedy struck, you always found a way to carry on. And that's what I did, too."
All stats courtesy of Racing Reference.
Like Sportscasting on Facebook. Follow us on Twitter @sportscasting19 and subscribe to our YouTube channel.
Got a question or observation about racing? Sportscasting's John Moriello does a mailbag column each Friday. Write to him at [email protected].