Kyle Petty Doesn't Sugarcoat His Thoughts and Calls Out Ryan Blaney for Unfulfilled Potential: 'He Never Does Anything'
Ryan Blaney has been a model of consistency since he arrived at Team Penske in 2018, finishing in the top 10 at the end of each season. He's won seven times. 
Last year, many thought the driver would build on 2021 when he recorded the first multi-win season of his career. However, it didn't happen, as the No. 12 car ran up front for much of the year but never managed to find its way to Victory Lane. 
This week, after finishing 13th at Las Vegas following a 26th place the week before at Auto Club Speedway, Kyle Petty called out the driver on the NBC on NASCAR podcast, where he compared him to Kasey Kahne and said the 29-year-old has failed to live up to his potential. 
Ryan Blaney has posted solid numbers throughout his career
Ryan Blaney impressed in his first-ever NASCAR season back in 2012 with the Truck Series when he ran a part-time schedule for Brad Keselowski Racing and scored a win at Iowa. He followed that up with a pair of wins the next two seasons running full-time, and finished second in the season standings behind Matt Crafton in 2014. 
He ran a limited Cup Series schedule in 2015 with the Wood Brothers, and a year later was promoted to a full-time ride, where he recorded nine top 10s and finished a respectable 20th in the standings. A year later, he earned his first Cup win at Pocono. 
Blaney moved in 2018 over to Team Penske, where he has raced for the last five seasons with considerable success, including six wins. The 2021 season appeared to be his breakout year, scoring victories at Atlanta, Michigan, and Daytona. 
Last year, many pundits predicted he would build on his 2021 performance in the new Next Gen car. Blaney adapted to the car early in the season, registering four top fives in the first 10 races, but no wins. And that became a trend throughout the year — strong runs and good finishes, but no trips to Victory Lane.
Kyle Petty calls out Blaney
This year, Blaney clawed back and finished eighth in the season opener at Daytona after suffering damage early in the race, and 26th at Auto Club Speedway when he was involved in a massive crash on a restart that ended the day of multiple drivers.
This past weekend at Las Vegas, he had a strong qualifying effort and started third, but, unfortunately, like all the Fords, struggled on the 1.5-mile track. When the checkered flag waved, he finished 13th.
Blaney's winless season in 2022 and slow start in 2023, were one of the topics discussed by Kyle Petty on the NASCAR on NBC podcast this week, and the former driver didn't sugarcoat what he thought about the Team Penske driver's performance.  
"I look at the Fords, and I look at Penske, and I look at Joey and Ryan Blaney," Petty began. "For me — I'm going, to be honest, man — Ryan Blaney is the new Kasey Kahne. Potential unfulfilled. Everybody wants to talk about what he can do, but he never does anything for whatever reason. For whatever reason, he just never gets past that hump."
Is Petty right?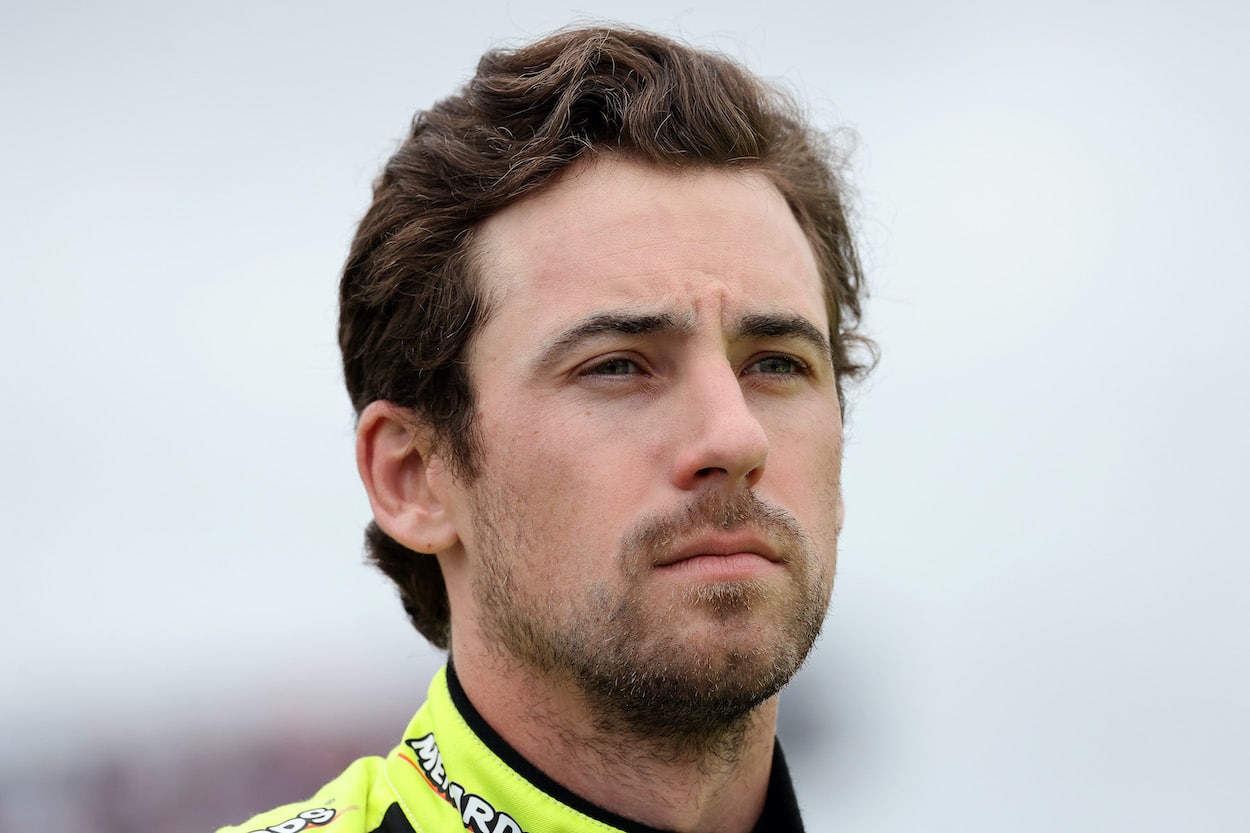 Making comparisons between Blaney and Kahne is interesting. In his 14 full-time seasons, Kahne won 18 times, including five years with multiple wins. He's most remembered for his 2006 season when he drove the No. 9 car to victory on six occasions.  
He's also remembered for not living up to his potential at Hendrick Motorsports, where he won six times in six seasons. When comparing him with Blaney, Petty didn't mention it, but there's one statistic that fans of the No. 12 car should find encouraging. In 15 seasons, Kahne only had four that he had double digits in top fives. The Team Penske driver has done that four years in a row.
Admittedly, those haven't turned into wins, but you can't win if you're not in contention. Blaney regularly finds himself in contention, and based on that alone, the law of averages suggests some of those will convert into victories. If they don't, then others might join Petty in questioning Blaney and his ability to close the deal.   
For the latest breaking news and information about NASCAR's three national series, check out @kdsportswriter on Twitter.