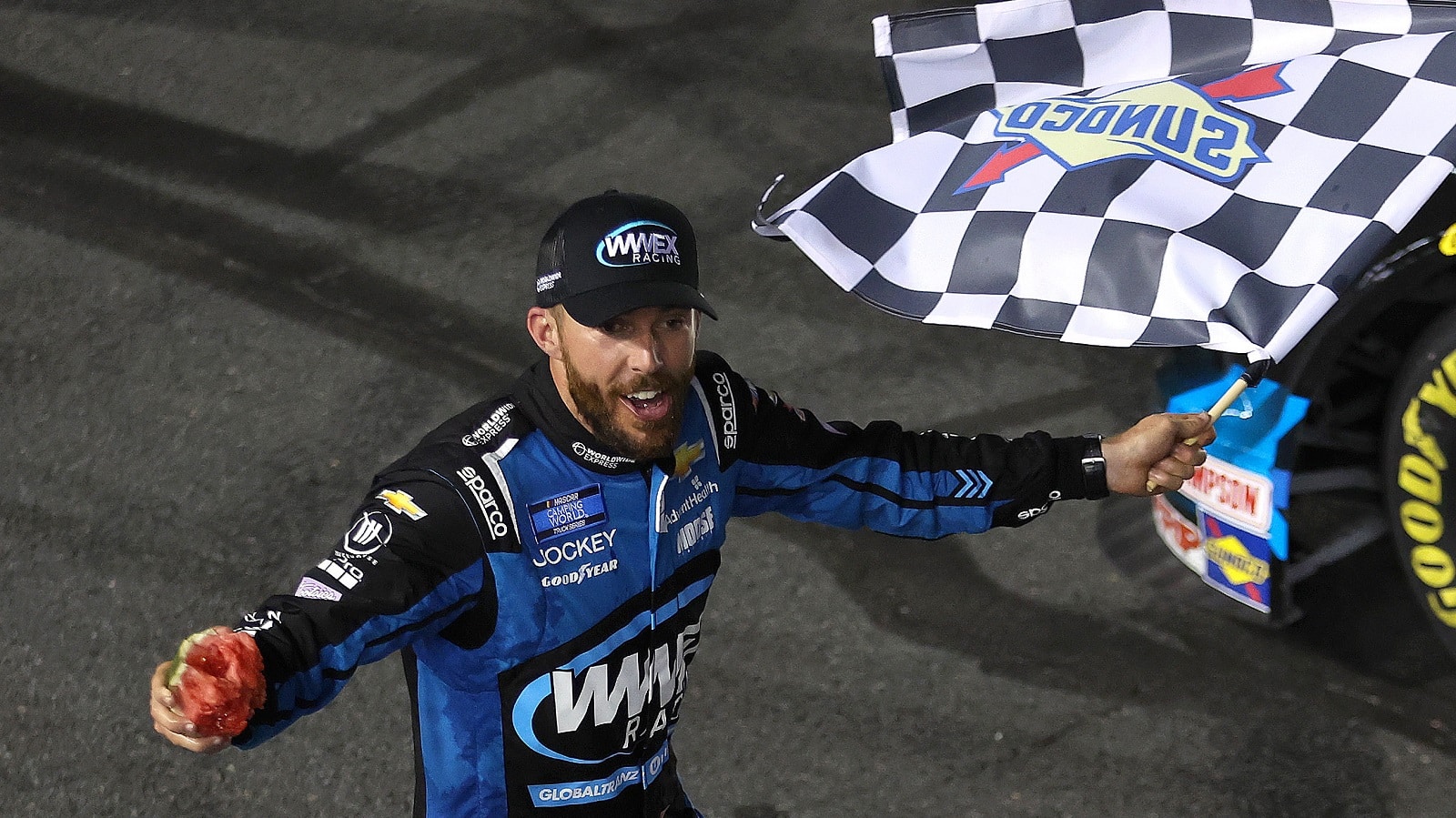 Kyle Petty: Ross Chastain's Way Is Working, so Changing Would Be a Mistake
Ross Chastain's aggressive mindset on NASCAR Cup series tracks is making enemies but getting results.
New polarizing figures show up throughout the NASCAR season, defining themselves with a couple of incidents that stir up fans and rile fellow competitors. Ross Chastain may break the mold because he might have the staying power that others don't.
Those other guys fade from attention until their next incident, which might be five or 25 races down the road. If Ross Chastain doesn't change, he's going to be in the mix, and mixing it up with other drivers, nearly every week.
Kyle Petty, for one, doesn't think Chastain should change, supporting Justin Marks' approach of benign neglect.
Ross Chastain is stirring it up in the NASCAR Cup Series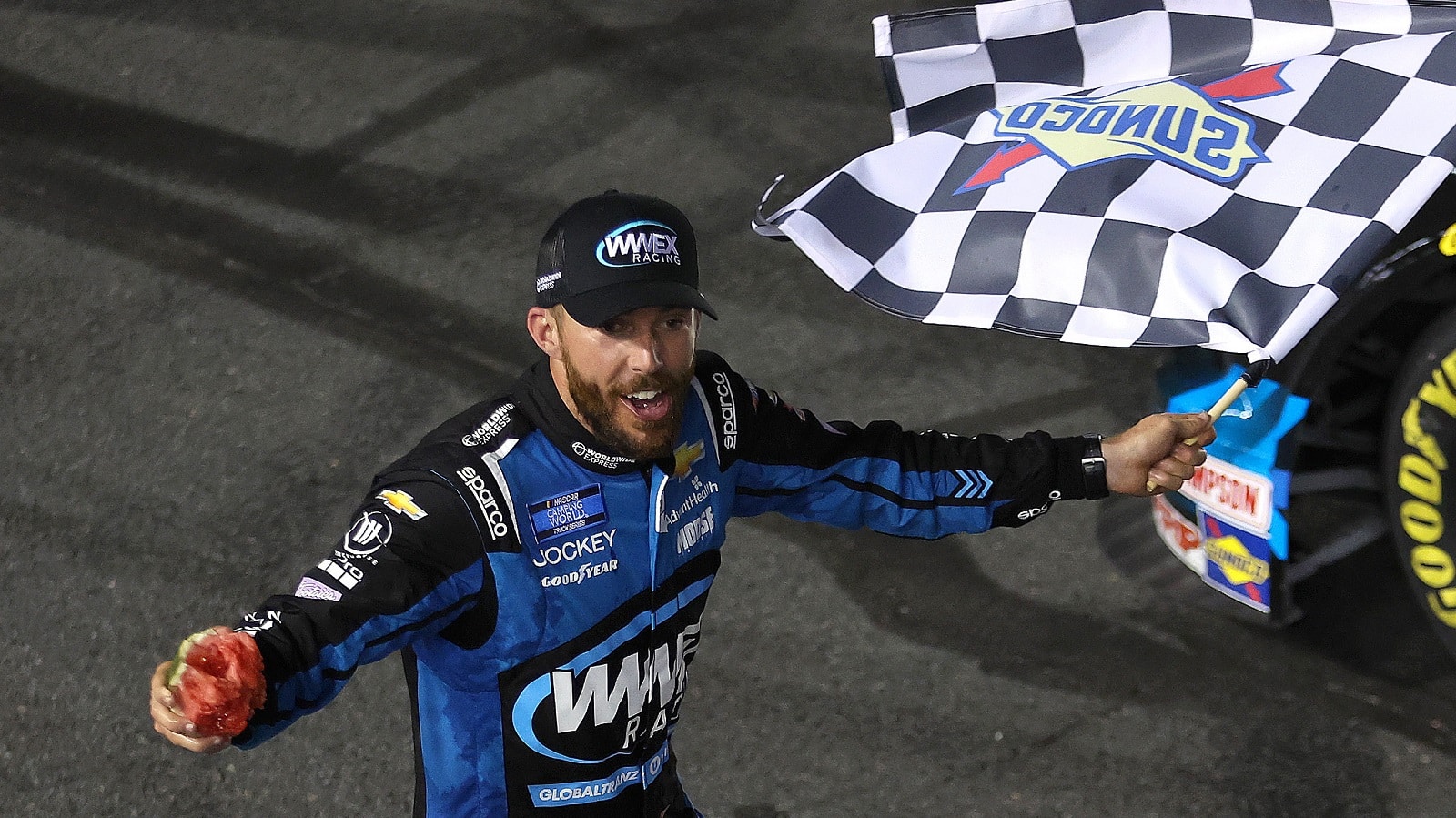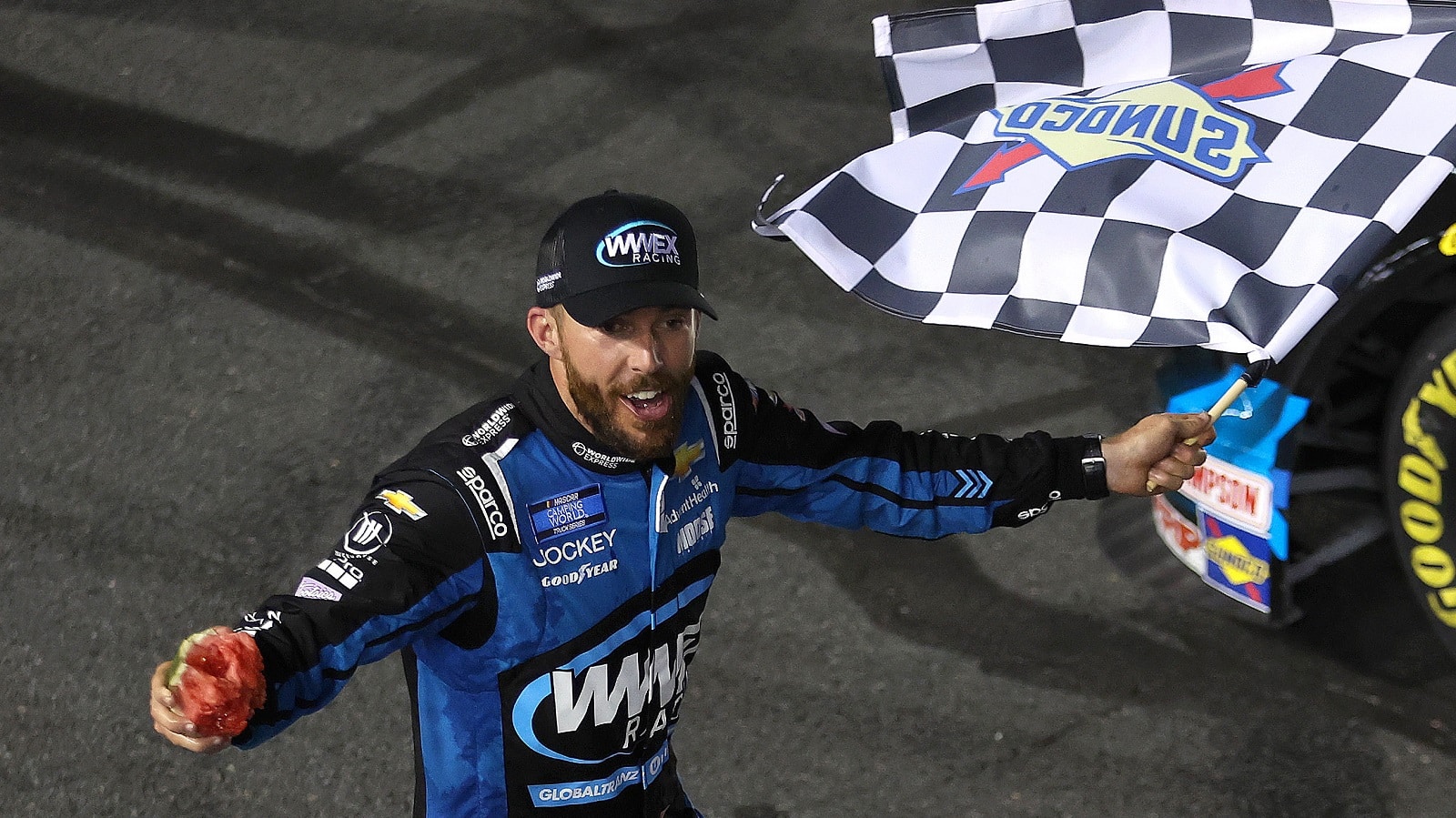 Two races do not define a career or even a season. However, a pair of NASCAR Cup Series races this year have painted a pretty clear picture of the take-no-prisoners mentality with which Ross Chastain operates.
On March 27, Chastain and road-course ace AJ Allmendinger dueled on the final lap at Circuit of the Americas. Allmendinger forced Chastain wide on one of the final turns, and both drivers lost just enough momentum to allow Alex Bowman into the picture. Two turns later, Chastain got himself a two-fer by punting Allmendinger into Bowman. It sent Bowman wide and Allmendinger off the track, giving Chastain an unimpeded path to the finish line.
Kevin Harvick called it a "I don't give a s***" mindset.
Last weekend, Chastain tangled overly aggressively with Denny Hamlin and Chase Elliott at World Wide Technology Raceway. He didn't win, but Chastain certainly affected the outcome.  
Perhaps making a pre-emptive strike against retribution, Chastain called himself out afterward, saying he owed half the field an apology. That didn't stop criticism from pouring in.
Justin Marks, Kyle Petty come to Ross Chastain's defense
Team co-owner Justin Marks was having none of it after hearing the criticism of driver Ross Chastain. He took the contrarian position of seeing nothing wrong in Chastain's driving at WWT Raceway, then doubled down with NBC Sports.
"This is a very, very competitive sport, and you fight for every single inch. The thing is that he's a newcomer in the top five, and the established top-five guys don't like there's a newcomer there. I'm super, super proud of him. 

"He's very aggressive. That's what is required in winning races and, ultimately, it's going to get him to where he's going to be a NASCAR champion."

Justin Marks
Without naming drivers of the past, NBC race analyst Kyle Petty seems to slot Chastain somewhere between Ernie Irvan and Dale Earnhardt, which makes him as likely to wreck himself as he is to wreck someone else most weeks, but a guy who could bulldozer his way into the top five the rest of the time. Either way, he's going to attract attention, if not wrath.
"If he was my driver, I would say (keep racing that way). He is fast becoming that driver," Petty said on the NASCAR on NBC podcast. "A lot of times you sit around,  and I heard a discussion the other day about AJ Allmendinger and his record on road courses in Xfinity and some of the Cup stuff. You look at it and say, 'Man, I'm going to run a road course race in a stock car. I'm gonna call AJ Allmendinger. He's my guy.'
"Ross Chastain is becoming that guy who you look at and say, 'Hey, I need somebody that's going to run the top five each week with Ross Chastain. I mean, he's doing it when Joey Logano hasn't done it every week. Denny Hamlin for damn sure hasn't done it every week this year. Chase Elliott hasn't.
"There's a lot of people that haven't been as consistent as Ross Chastain is this year.
The consistency has absolutely been there
After making his NASCAR Cup debut in 2017 and remaining winless through 115 starts, Ross Chastain found new life in 2022 once he got disasters at Daytona (40th place) and Fontana (29th) out of his system. In four consecutive outings, he finished third at Las Vegas, second at Phoenix, second at Atlanta, and first at COTA. No one else has been able to match that run.
He has finished in the top 10 in five of nine races since, including victory No. 2 at Talladega. He's third in points and locked into the playoffs, guaranteeing his best season-ending ranking.
There's no assurance he'll get to the Championship 4 in November, but Chastain looks to be a tough out.
All stats courtesy of Racing Reference.
Like Sportscasting on Facebook. Follow us on Twitter @sportscasting19 and subscribe to our YouTube channel.