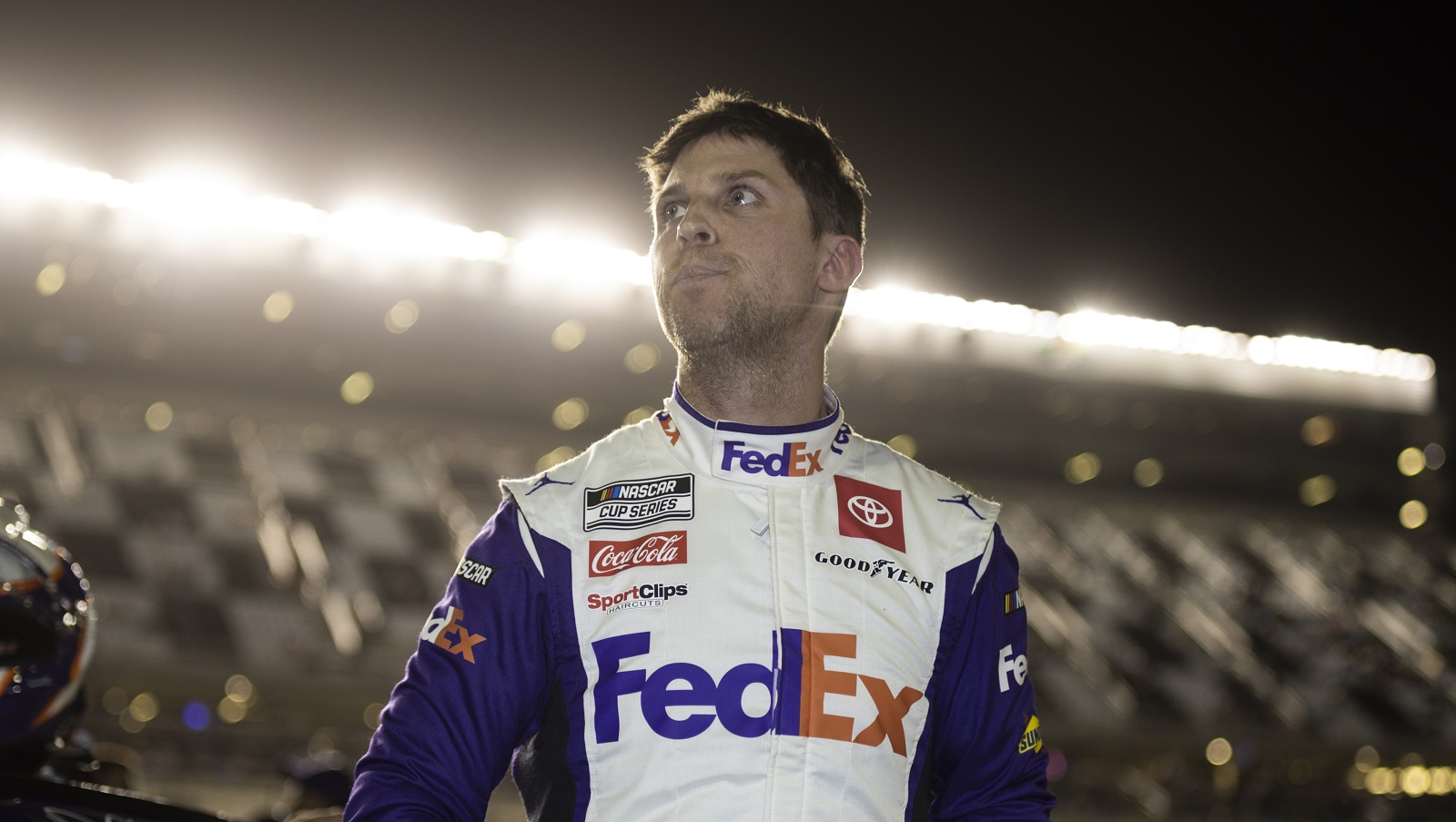 Kyle Petty Issues an Alarming Warning to Denny Hamlin as the NASCAR Star Struggles Out of the Gate
Denny Hamlin's repeated problems in the early going signal that he could be on the outside looking in when the NASCAR Cup Series playoffs begin.
After failing to complete just three of 126 races since mid-2018, Denny Hamlin has posted that many DNFs in the first five NASCAR Cup Series races this season. He's sitting below Corey Lajoie, Justin Hailey, and Erik Jones in the standings, unthinkable this deep into the calendar.
It's getting late early for the winner of 46 Cup Series races, and there's the possibility that even a trip to Victory Lane In one of the remaining 21 regular-season races might not punch his playoff ticket.
If Hamlin isn't worrying yet, a longtime observer thinks he should be.
Atlanta was yet another disastrous day for a big-name veteran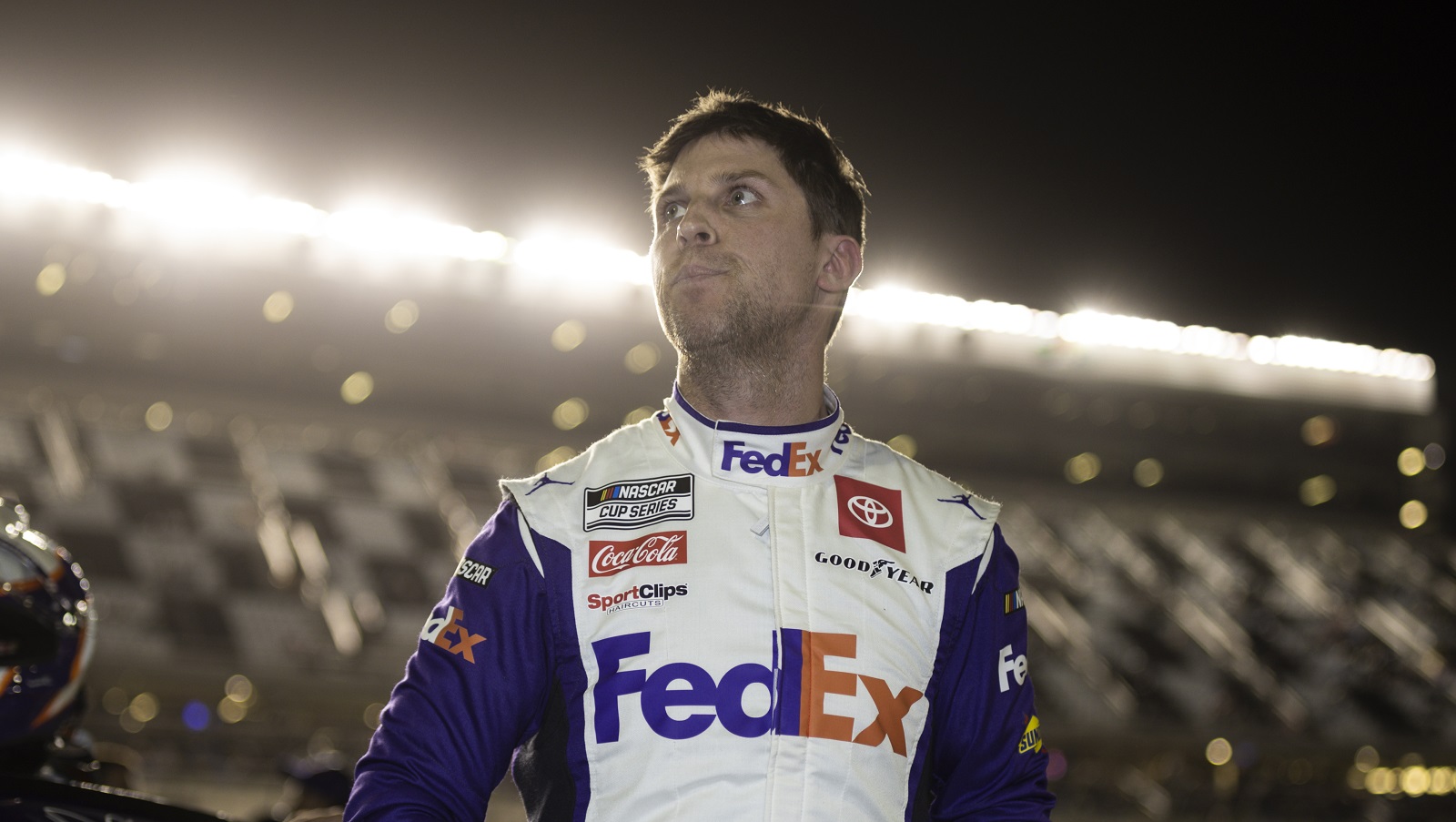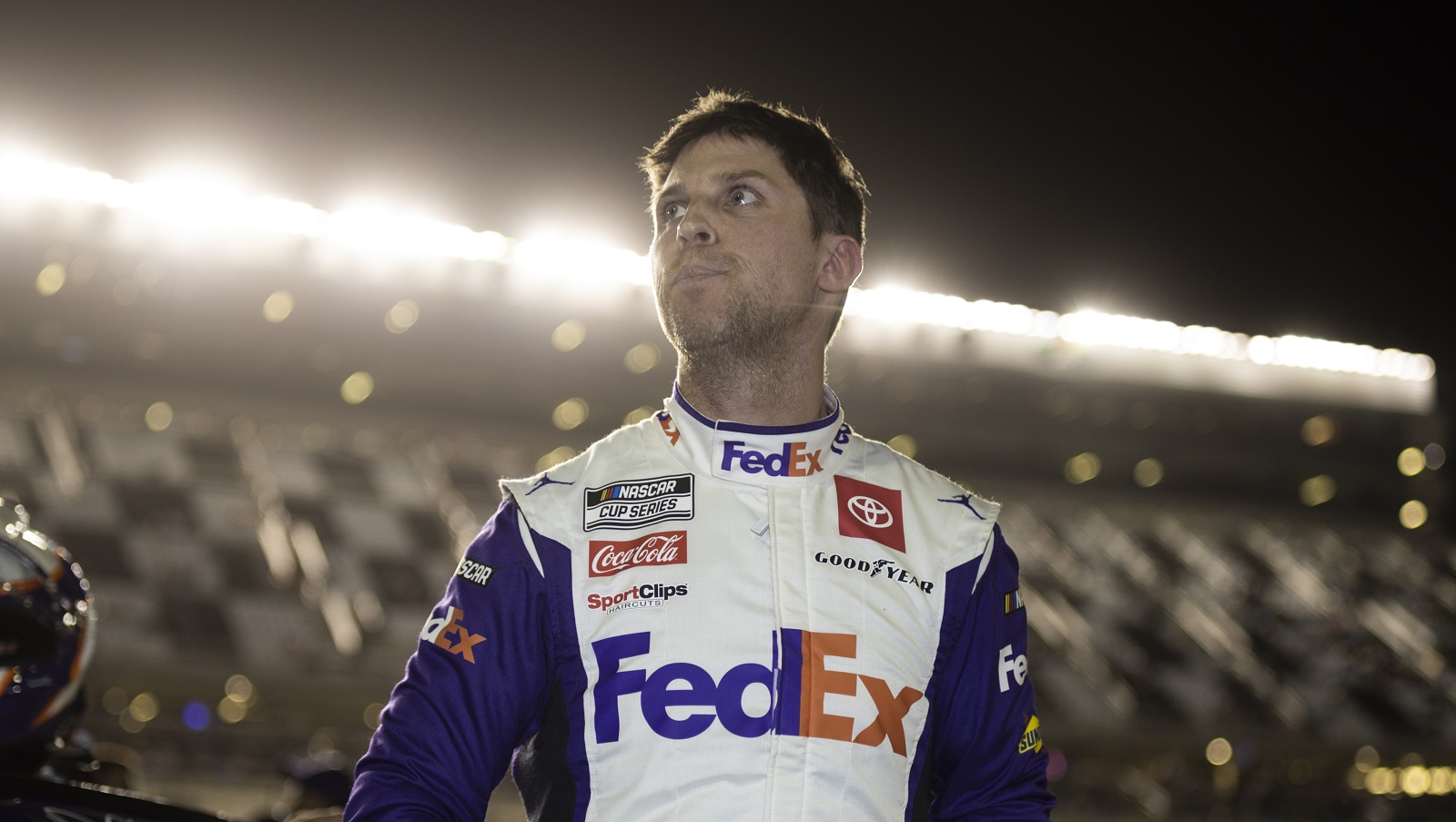 When the NASCAR Cup Series drivers take to the road at Circuit of the Americas this weekend in Austin, Texas, Denny Hamlin will be looking up at a lot of competitors in the standings. Hamlin came to Atlanta last weekend in 27th place and left in 26th. He didn't do anything on his own to move up; Hamlin finished 29th. More exactly, he DNF'ed his way to 29th place in the Folds of Honor QuikTrip 500.
Driving at the front of the outside lane as the field headed to the finish of the second stage, Hamlin bumped defending series champion Kyle Larson's No. 5 Chevy. Larson couldn't hold his line, tapping teammate Chase Elliott on the right-side door and then bouncing to the outside wall. He collected Hamlin, and both cars absorbed too much damage to continue.
It was a familiar story for Hamlin. His Daytona 500 ended with a wreck after 63 of the 200 scheduled laps. Two weeks later, Hamlin trashed his Toyota's inner workings late in Las Vegas when he forgot that the Next Gen cars abandoned the H-pattern gearbox.
Atlanta made it three DNFs for the season.
Kyle Petty makes an interesting observation about Denny Hamlin
Kyle Petty has been in the game his whole life. He grew up in his legendary NASCAR family's shop and made 829 Cup Series starts from 1979-2008, winning eight races and scoring 173 top-10 finishes. After retiring, Petty went into broadcasting, and he continues to cover NASCAR for NBC Sports.
Appearing on the network's racing podcast, Petty theorized that an influx of younger drivers and the introduction of the Next Gen car took Denny Hamlin out of his comfort zone. Basically, Hamlin has failed to adapt to change.
"All of a sudden, we put everybody in a bag this year, shook it up, and said, 'Hey, it's all for one and one for all. Get in here. Let's get it done,'" Petty said on the NASCAR on NBC podcast. "And I just don't believe that Denny Hamlin knows exactly what Daniel Suarez is going to do lap after lap or what Ross Chastain (will do). And that's not a knock on their driving style. It's just you don't have that book built yet.
"Yeah, it's a different game."
The last 11 Cup Series race winners, spanning parts of two seasons, have been under the age of 30. Certainly, though, veterans other than Hamlin, 41, have figured the younger guys out. Joey Logano stands second in points, Kurt Busch fifth, and Martin Truex eighth. Kyle Busch and Kevin Harvick are having their share of early issues but are in the top 15 through five races.
Kyle Petty issues an alarming warning to Denny Hamlin
With 21 races left in the regular season, there's time for Denny Hamlin to recover. But with five different winners already, counting on advancing to the playoffs on points by getting back to the top 10 consistently is a risky bet.
"If this was last year," Kyle Petty explained, "I would say no panic, no concern. But I really expected after five or six races this year to see it kind of sort out where there's my man Kevin Harvick pairs, my man Denny Hamlin, there's my man Kyle Busch … (and) the world is right again. I haven't seen that."
Hamlin is the missing piece in that group. Petty thinks he possesses the puncher's shot at scoring a win somewhere along the line, but he worries that the week-to-week competitiveness might not return.
"Denny's going to knock it out of the park somewhere," Petty predicted. "But just to find that consistency, I'm concerned about that."
Hamlin scored top-10 finishes on five of seven road courses a year ago. If he can't log that sort of showing at COTA this weekend, then Petty might be closer to the truth than Hamlin supporters would like to believe.
Like Sportscasting on Facebook. Follow us on Twitter @sportscasting19.