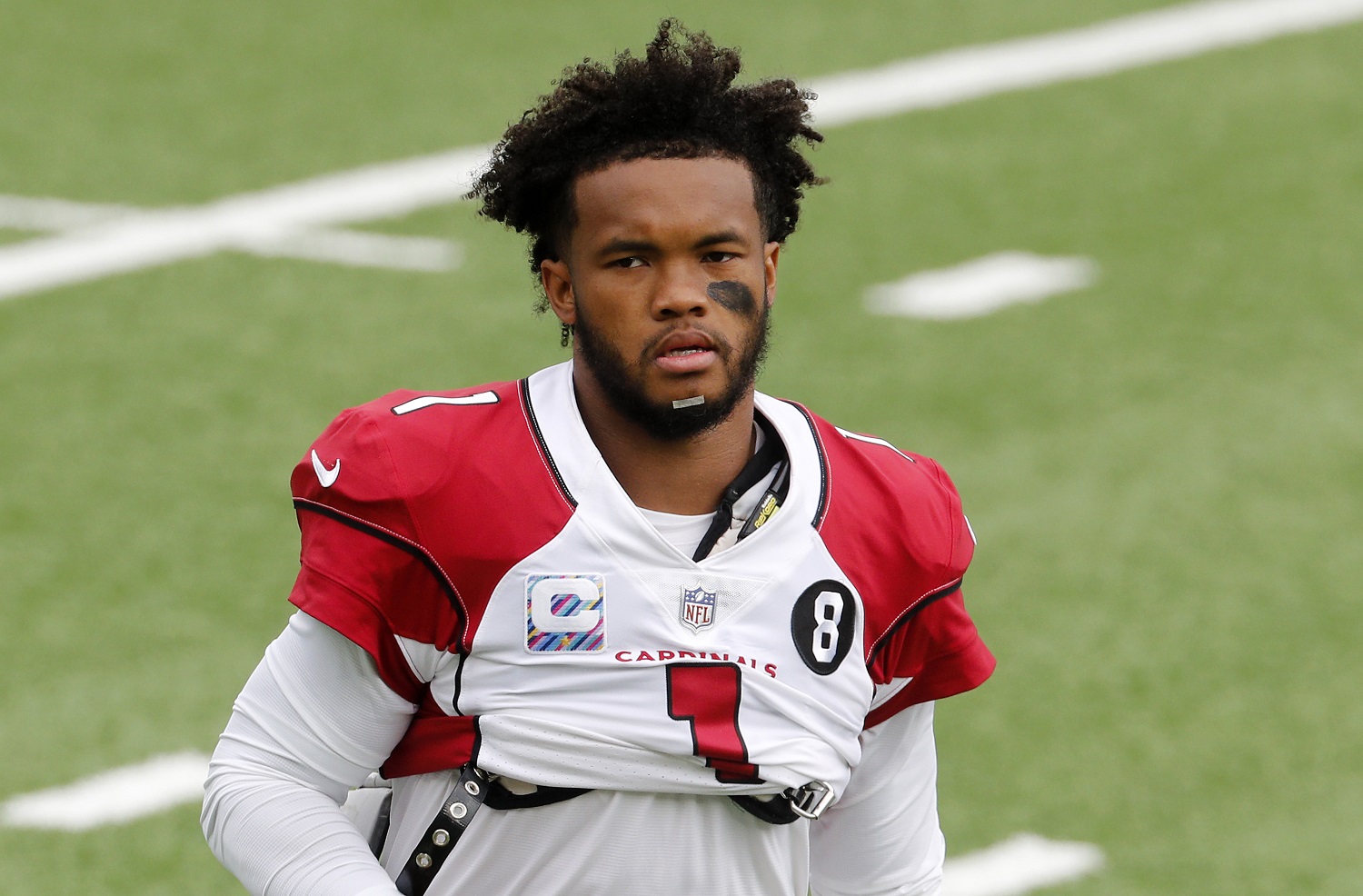 Kyler Murray Has Never Played the Dallas Cowboys but Is a Perfect 6-0 at AT&T Stadium
Arizona Cardinals quarterback Kyler Murray comes into his first matchup with the Dallas Cowboys with a perfect 6-0 record at AT&T Stadium.
When Kyler Murray steps onto the field for his Monday Night Football debut for the Arizona Cardinals, he'll be doing so in a place with which he's quite familiar in AT&T Stadium. Despite having never played against the Dallas Cowboys, the Texas native is a perfect 6-0 at "Jerry World" between high school and college games and four of those games resulted in some type of championship.
Kyler Murray won three high school state titles at AT&T Stadium
It's no secret that high school football is a big deal in the state of Texas and very few players in the state have been better than Kyler Murray was during his prep days, which is certainly saying something.
Murray attended Allen High School and became the starting quarterback as a sophomore in 2012. He threw for 2,040 yards, ran for another 1,370, and accounted for 42 touchdowns in leading the Eagles to an undefeated season. The 5A state title game was played at AT&T Stadium, still called Cowboys Stadium at that time, and while Murray didn't play the greatest game of his life (49 passing yards, 143 rushing yards), it was good enough to help secure a 35-21 win over Houston Lamar.
The following year, Kyler Murray performed much better in the state title game, completing 11 of 14 passes for 280 yards and four touchdowns while rushing for an additional 188 yards and a touchdown in a lopsided 63-28 win over Pearland.
In 2014, the second consecutive year in which he was named Mr. Texas Football and earned All-American honors, Murray played three playoff games at AT&T Stadium for the Eagles, who moved up to 6A that season. Over those three games, obviously all wins, Kyler Murray threw for 816 yards, ran for 283 yards, and accounted for 14 touchdowns as Allen secured its third straight championship.
Kyler Murray was a perfect 42-0 as a starter in leading the Eagles to those three consecutive titles.
Kyler Murray led Oklahoma to the 2018 Big 12 title at AT&T Stadium
After transferring from Texas A&M following his freshman season, Kyler Murray played his final two seasons of college football (and baseball) for Oklahoma and made his return to AT&T Stadium in 2018 when the Sooners took on the rival Texas Longhorns in the Big 12 title game. And just like he did three times in high school, Murray left the home of the Dallas Cowboys with a championship.
The Heisman winner was brilliant once again, completing 25 of 34 passes for 379 yards, three touchdowns, and zero interceptions while adding an additional 39 yards on the ground in the Sooners' 39-27 victory.
He'll make his pro debut at 'Jerry World' on 'Monday Night Football'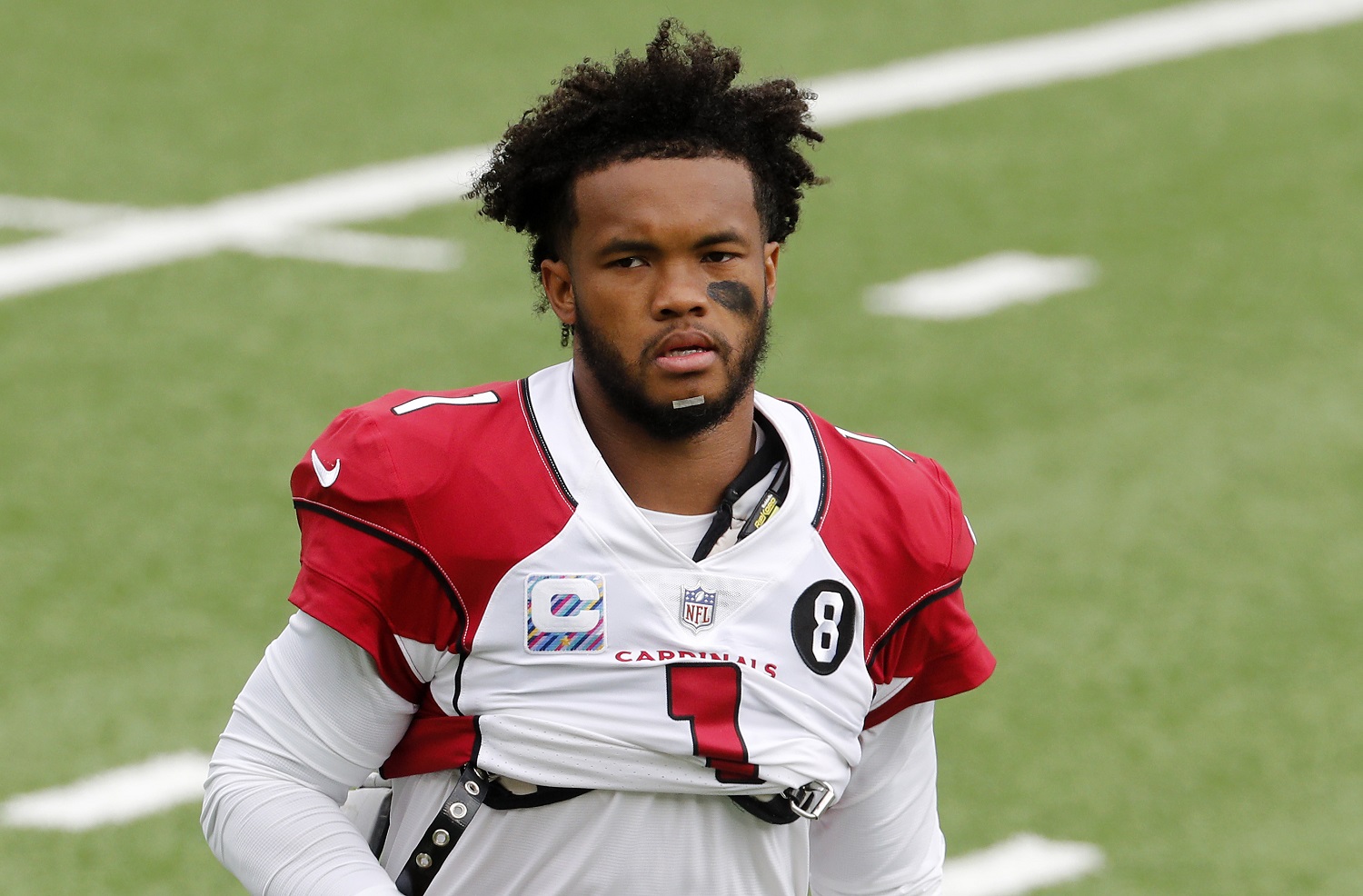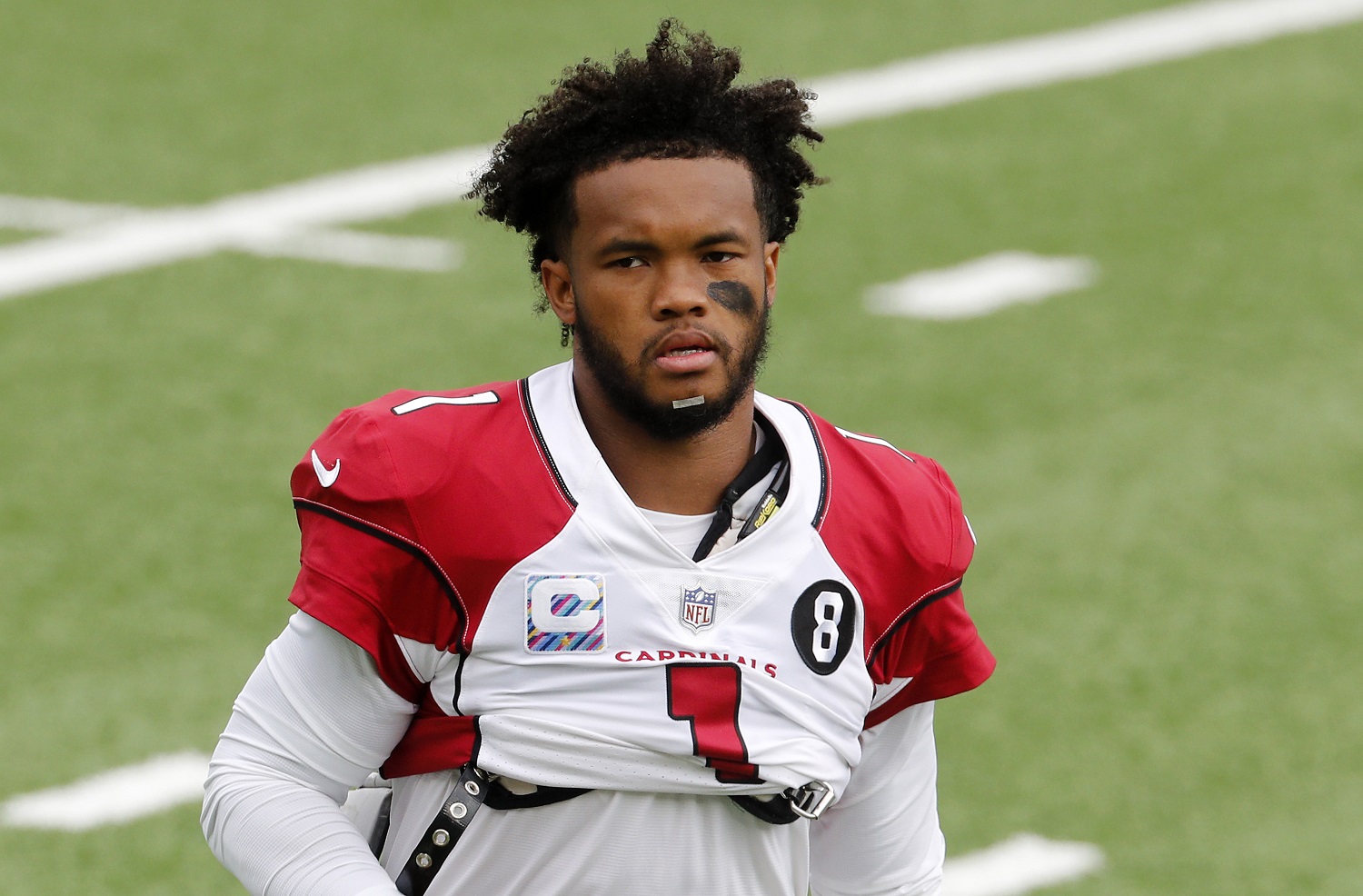 Kyler Murray will make his first professional appearance at AT&T Stadium on Monday Night Football when the Arizona Cardinals take on the Dallas Cowboys at 8:15 p.m Eastern/7:15 p.m Central on ESPN.
Stats courtesy of the Dallas Morning News