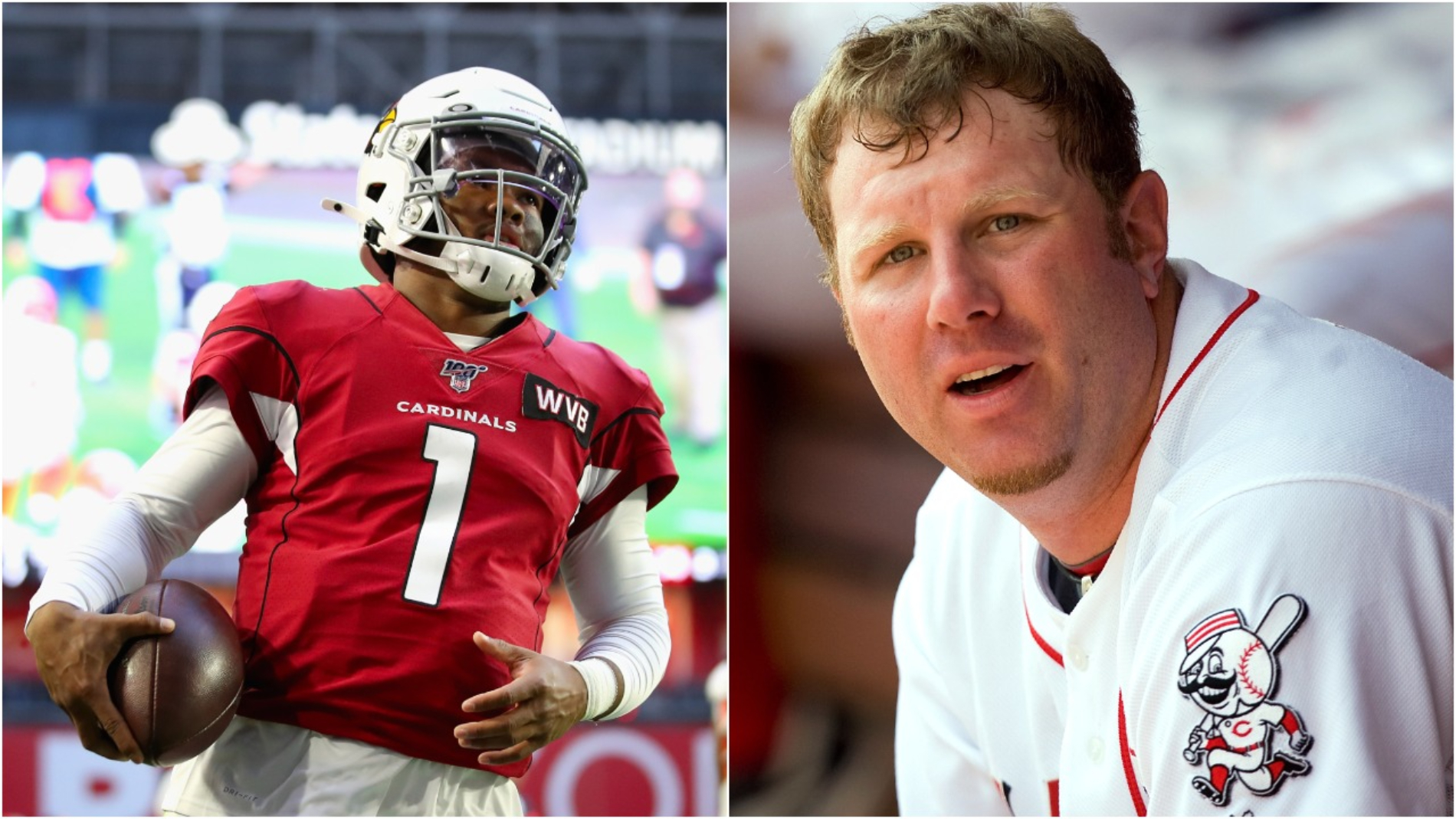 Kyler Murray's Life-Changing Decision Was Similar to Former Reds Slugger Adam Dunn's
Kyler Murray had an electric rookie season for the Arizona Cardinals. However, he has made a life-changing decision similar to Adam Dunn's.
Before Kyler Murray had an excellent rookie season in the NFL with the Arizona Cardinals, he had to make a decision that would impact his life forever. He had to choose between baseball and football — two sports that he had excelled at throughout his entire life. This decision was probably a tough one for Murray. However, he was not the first one to do it. Former Cincinnati Reds slugger Adam Dunn also had to choose between football and baseball, but instead chose baseball. 
Kyler Murray chose football over baseball
In spring 2018, Murray had an excellent season for Oklahoma's baseball team. He ultimately had a .296 batting average with 10 home runs, 47 RBIs, 46 runs scored, and 10 stolen bases. 
His play led to him becoming the ninth overall pick in the 2018 MLB draft, going to the Oakland Athletics. The Athletics even gave him a $4.66 million signing bonus, according to CBS Sports. However, the team also let him play football in the fall for the Sooners. 
Murray ended up balling at Oklahoma in the fall of 2018. He threw for 4,361 yards, 42 touchdowns, and only seven interceptions. He also ran for 1,001 yards and 12 touchdowns, helping him win the Heisman Trophy. 
So, then Murray had to make a decision — go to the Athletics and choose baseball, or choose football and become a top pick in the NFL draft. As you probably know, Murray chose football and was the No. 1 overall pick in the 2019 NFL draft, going to the Arizona Cardinals. His contract with the Cardinals is worth over $35 million, according to Over the Cap.
Cincinnati Reds legend Adam Dunn chose baseball over football
Former slugger for the Cincinnati Reds Adam Dunn had an excellent baseball career. However, he was also an excellent quarterback prospect.
According to Cincinnati Magazine, he was the No. 3 QB recruit in the country in 1998 by some analysts. After the Reds selected him in the second round of the 1998 MLB draft, the team allowed him to enroll at the University of Texas and play football there in the fall, according to MLB.com
Dunn was reportedly a first-round talent for the MLB draft, but he let everyone know that he was going to Texas. 
"That's what I let everyone know," Dunn said, according to Cincinnati Magazine, "that I was going to play football, but I'd like to play baseball, too. I guess that scared a lot of teams off."
However, after a redshirt season at Texas, Dunn chose to just focus on baseball.
"Don't chase the money," Dunn said as advice to Murray, per MLB.com. "Eventually, if you are what people think you are, all that will come. But it's hard to put a price tag on happiness."
Dunn admitted that choosing one sport was the most difficult decision he has had to make, also according to MLB.com.
"I would hate to have to go back and make that decision again," Dunn said to MLB.com. "I don't really know which way I would do it if I had to do it all over."
He, however, does not regret his decision. He made the right one.
Kyler Murray and Adam Dunn both made the right decision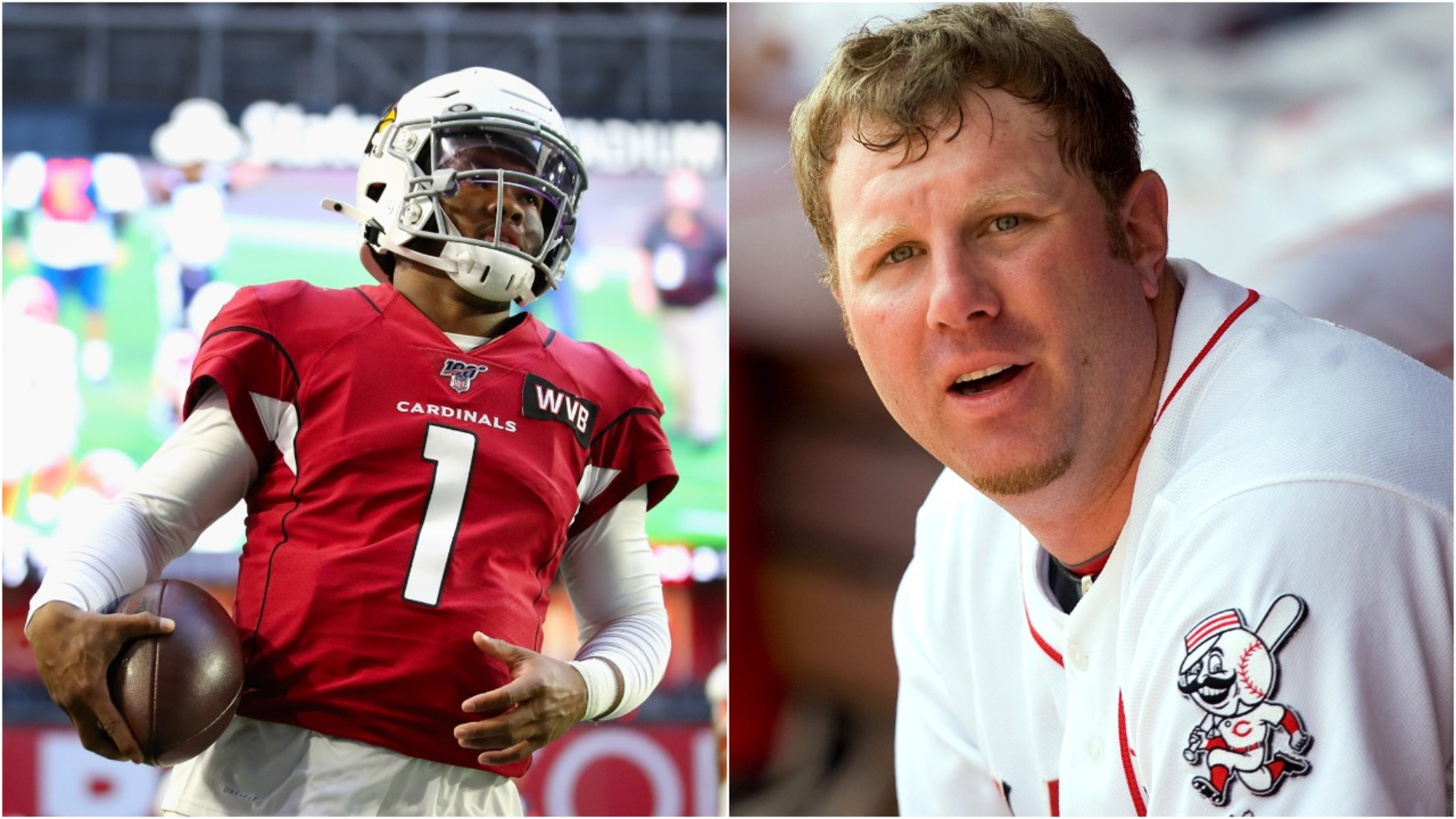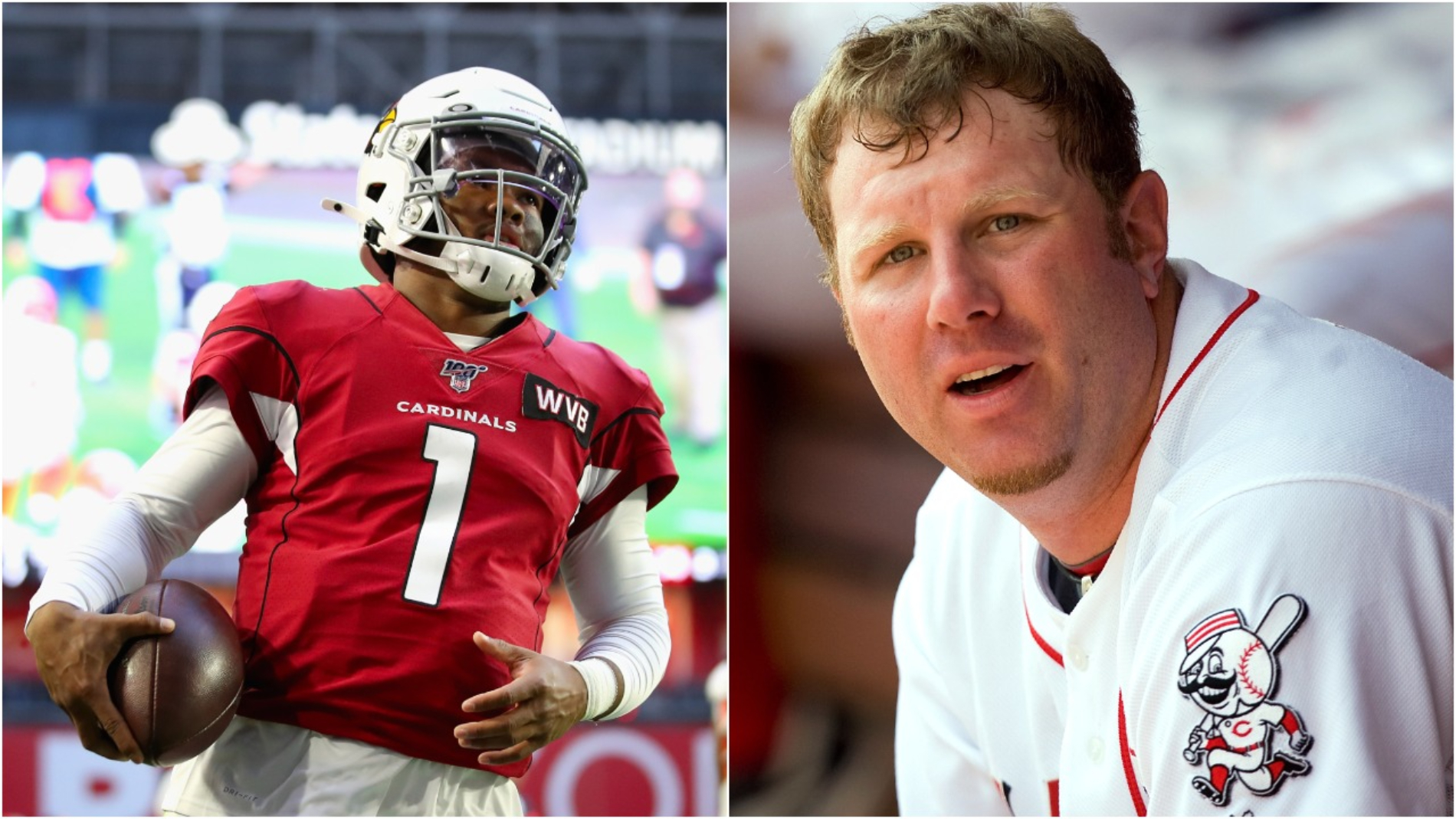 It looks like Murray did the right thing by choosing football. In his rookie season with the Cardinals, he won the AP Offensive Rookie of the Year award. Murray threw for 3,722 yards, 20 touchdowns, and 12 interceptions. He also ran for 544 yards and four touchdowns. 
For Dunn, he nearly hit for 500 home runs in his baseball career as he had 462 total homers for the Reds, Arizona Diamondbacks, Washington Nationals, Chicago White Sox, and Oakland Athletics. He also earned two All-Star selections in his career. His best season was probably in 2004 with the Reds when he had a .266 batting average to go with 46 home runs, 102 RBIs, and 105 runs scored.
While making the decision was probably tough for both of them, they both made the right one.
Stats courtesy of Sports Reference, Baseball Reference, and Pro Football Reference