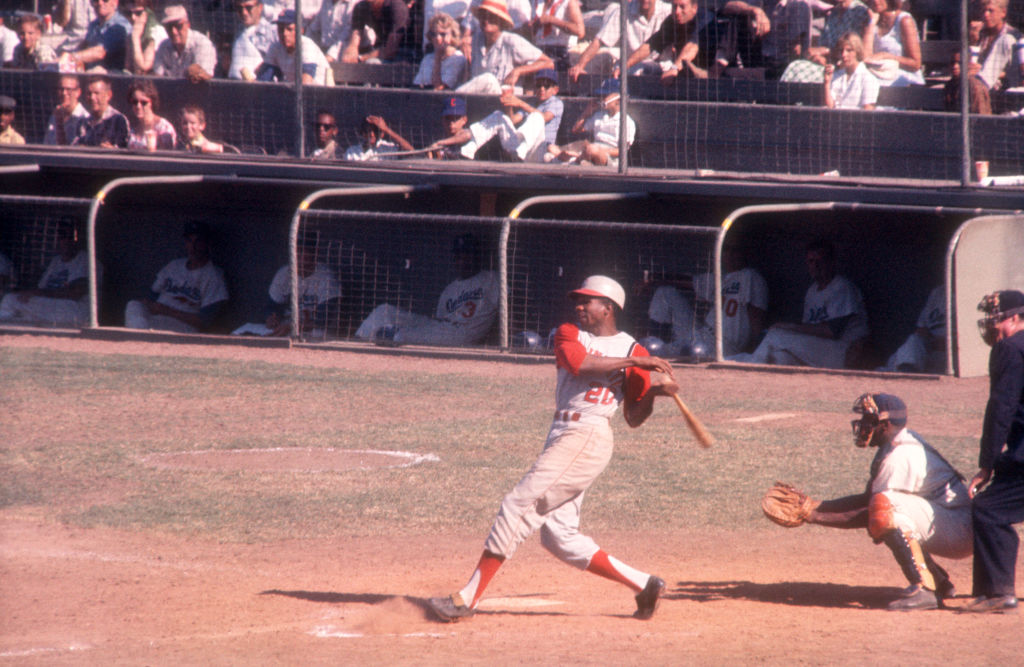 Who Hit the Most Home Runs on MLB's Opening Day?
Who hit the most Opening Day home runs in MLB history? The answer, as well as which active player is closest, may surprise you.
What should have been the start of a thrilling decade of baseball has instead led to empty ballparks across the country. Major League Baseball's Opening Day has been delayed indefinitely because of the coronavirus shutdown. For the first time since 1995, the MLB season will not begin on time. The New York Yankees and Los Angeles Dodgers' pursuits of a World Series trophy — and the desire for other teams to simply stay in the race — will have to wait until this summer at the earliest.
Although there are no Opening Day games today, that doesn't mean we can't look back at history. Who hit the most opening day home runs in MLB history? Let's take a look.
Reds legends have the most Opening Day home runs
There was no rust for Hall of Fame outfielder Frank Robinson when spring training turned into the regular season. Robinson homered a record eight times on Opening Day for four teams: the Baltimore Orioles, Cincinnati Reds, California Angels, and Cleveland Indians. Robinson's final Opening Day home run, that blast with the Indians, came in his first at-bat as a player/manager. Robinson was the first African-American manager in major league history.
The four teams Robinson homered with on Opening Day remain an MLB record. Robinson hit 586 home runs in a 21-year career and was elected to the Hall of Fame in 1982. Even if Robinson's eight Opening Day home runs remain a record, the age of free agency may eventually shatter the four-team mark.
Former Reds outfielders Adam Dunn and Ken Griffey Jr. also had eight Opening Day home runs. Griffey was inducted into the Baseball Hall of Fame in 2016.
Robinson isn't the only Hall of Famer who thrived on Opening Day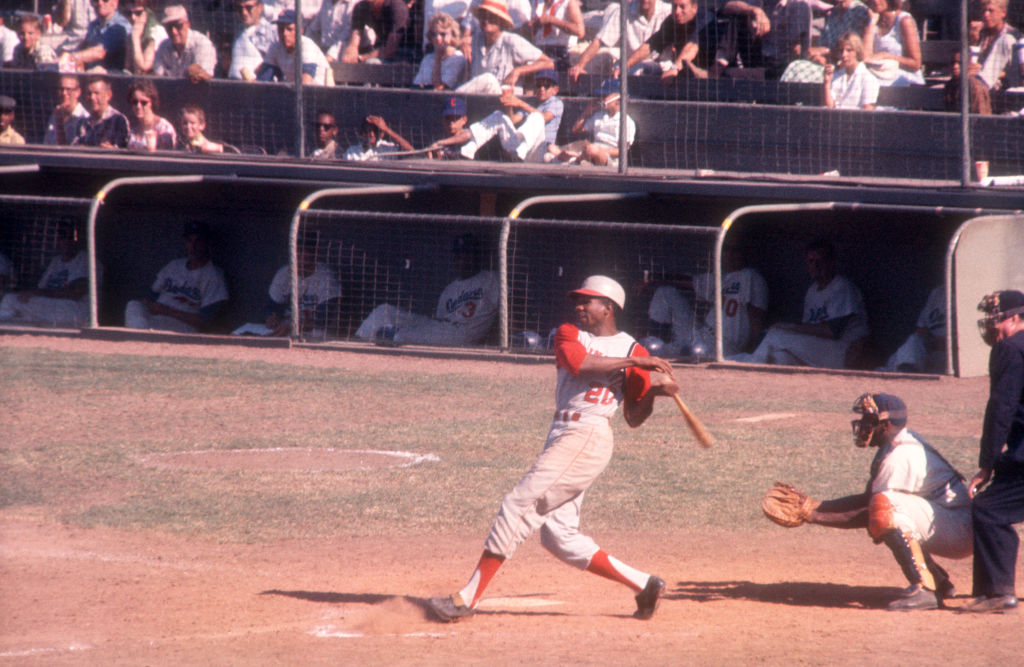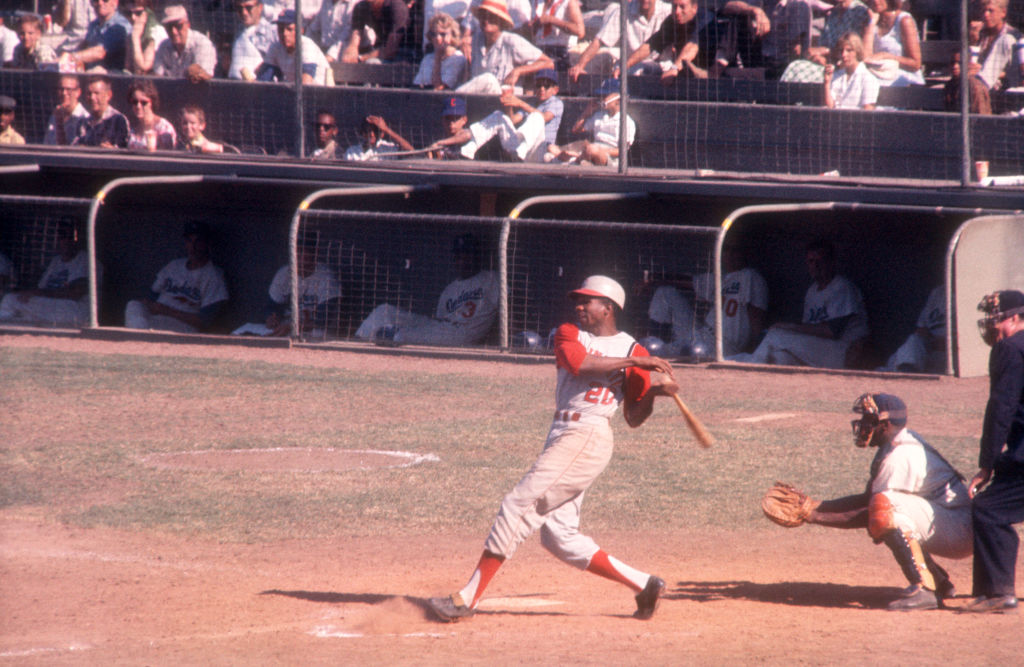 The three players with the most Opening Day home runs are all members of the 500-home run club. Hall of Fame outfielder Willie Mays and legendary third baseman Eddie Mathews each blasted seven Opening Day homers. Unlike Robinson, though, Mays and Mathews only homered on Opening Day for one franchise. Mays hit his seven home runs with the Giants and Mathews with the Braves.
All of Mathews' seven home runs came when the Braves played in Milwaukee. Mays, however, homered for both the New York and San Francisco Giants.
Which active player can challenge Robinson's Opening Day home run record?
Philadelphia Phillies outfielder Bryce Harper is the modern-day version of Frank Robinson, at least when it comes to opening the season with home runs. Harper already has five home Opening Day home runs, though he went without one each of the last two years. Harper is still only 27 and would have had a chance to come even closer to Robinson if Philadelphia opened its season as expected.
Angels star Mike Trout has three Opening Day home runs, but none since 2017. Trout's teammate, first baseman/designated hitter Albert Pujols also has five Opening Day home runs. Pujols only has one Opening Day since joining the Angels in 2012, however, and has seen his power leave with age in recent seasons.
Yankees outfielder Aaron Judge is one of the game's best home run hitters when healthy, but he's yet to homer on Opening Day. If, or when, the baseball season eventually returns, Judge will have an opportunity to break through on a much-delayed Opening Day.