Is Kyler Murray's Claim About not Feeling Pressure Genuine or Absurd?
Kyler Murray has a daunting task ahead of him, but you wouldn't think so if you spoke to him. The 2019 Heisman Trophy winner is the new face of the franchise in Arizona, as the Cardinals start a complete rebuild.

Murray claims he doesn't feel the pressure of it all, but can we actually believe him? Let's look at the possible pressure points, and why we think Murray should feel some sense of pressure for the upcoming NFL season.

Turning down baseball
As the 2018 college football season progressed, Kyler Murray dominated defenses in the Big 12. He was becoming a prime NFL candidate, despite his size, but there was an issue with his baseball contract.

The Oakland A's drafted Murray in the first round of the MLB draft, gave him a signing bonus, and permitted him to play football while attending the University of Oklahoma. As the season continued, it was clear that Murray would be a first-round NFL draft pick.

When Oregon quarterback Justin Herbert decided to return to school for his senior season, it became a presumed two-man race for the top quarterback spot between Murray and Ohio State signal-caller Dwayne Haskins.
Coming out of college early
Murray decided to enter the NFL draft officially, which meant he had to pay back the signing bonus money he received from the Oakland A's. That did not sit well with fans of the Bay Area, as it is a wasted draft pick (MLB players can re-enter a draft if they have not been signed to a contract).
After posting a season where he put up 54 total touchdowns and nearly 5,500 yards of total offense, Murray looked like a lock to be the top quarterback taken in the 2019 NFL draft.

Becoming the No. 1 pick
When Arizona hired former Texas Tech coach Kliff Kingsbury, there was rampant talk of Murray going No. 1 overall. Before then, Nick Bosa or Quinnen Williams were the presumed top picks, but with an offensive-minded coach, there was no way the playoff-starved Cardinals would pass on taking a potential franchise QB.

They made Murray the No. 1 pick and had to figure out what to do with last year's first-rounder Josh Rosen.

Replacing last year's first-rounder
Arizona took Josh Rosen with the No. 10 pick in the 2018 NFL draft, but he struggled behind a poor offensive line. The Cardinals traded him to Miami, and Murray will have the tall task of making that pick look like a smart one.
How will Kyler Murray do this season?
The Cardinals need help all over the roster, but we think Murray can do good with the weapons around him. He has the speed to outrun most defensive lineman and linebackers and pinpoint accuracy with his short and intermediate passing game. We expect him to see the most playing time of all rookie quarterbacks, as he should be the starter in Week 1.
Expect Murray to throw for over 3,000 yards in Kliff Kingsbury's pass-happy offense (defending NFL MVP Patrick Mahomes put up pretty good numbers under Kingsbury at Texas Tech), and his running ability could see him flirt with 30 touchdowns.

Should Kyler Murray feel pressure?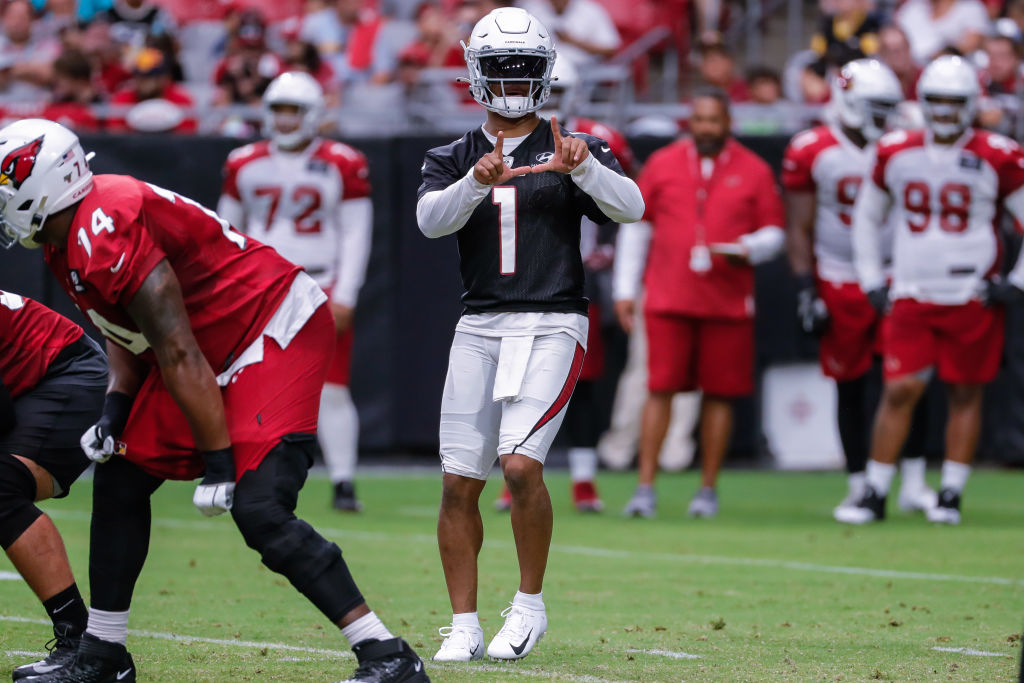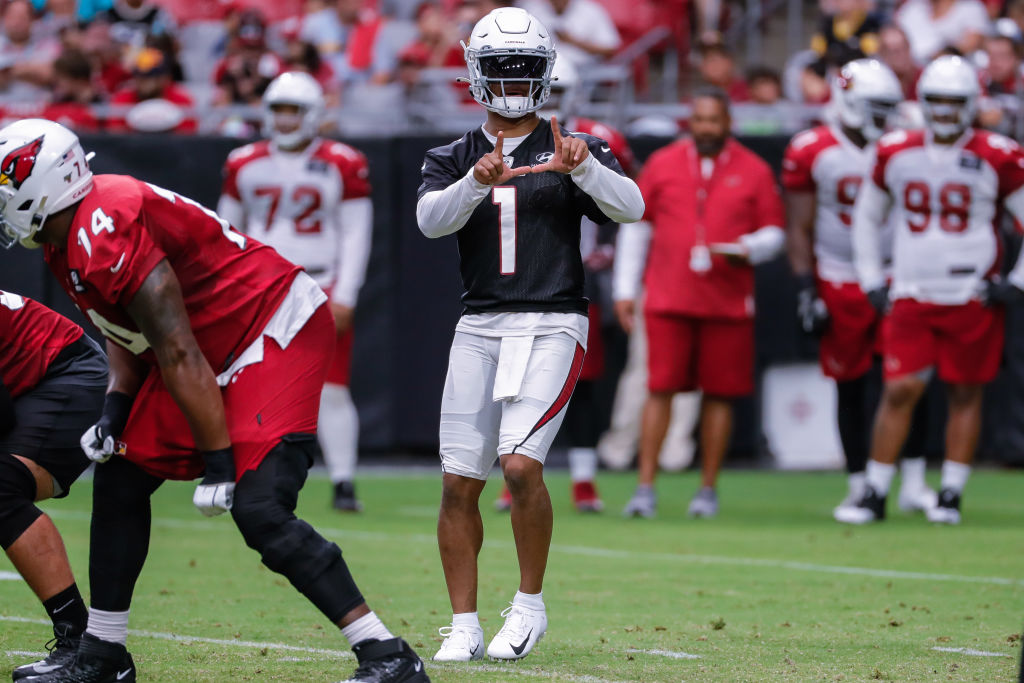 We absolutely think Murray should feel some pressure heading into his rookie season. So many factors build him up to be the savior:

Top baseball draft pick with a signing bonus to boot
Offensive leader for a good Oklahoma football team
Heisman Trophy winner in 2018
No. 1 2019 NFL draft pick by a QB-thirsty Cardinals franchise
Arizona traded away QB it took in the first round of the 2018 NFL draft
The Cardinals are banking on Murray taking them to new heights, but that's not the only pressure on him. Oakland A's fans will want to see him fail, Josh Rosen fans want to see him struggle, and he has to be the face of a franchise that hasn't seen much recent success. This is a very tall task for any player, let alone a Heisman Trophy-winning college underclassmen who went No. 1 in the draft.
However, if he says he doesn't feel any pressure, we have to take him at his word. After all, he's seen it all during his athletic career, so maybe the expectations of being a rookie starting quarterback in the NFL don't move the needle for him.