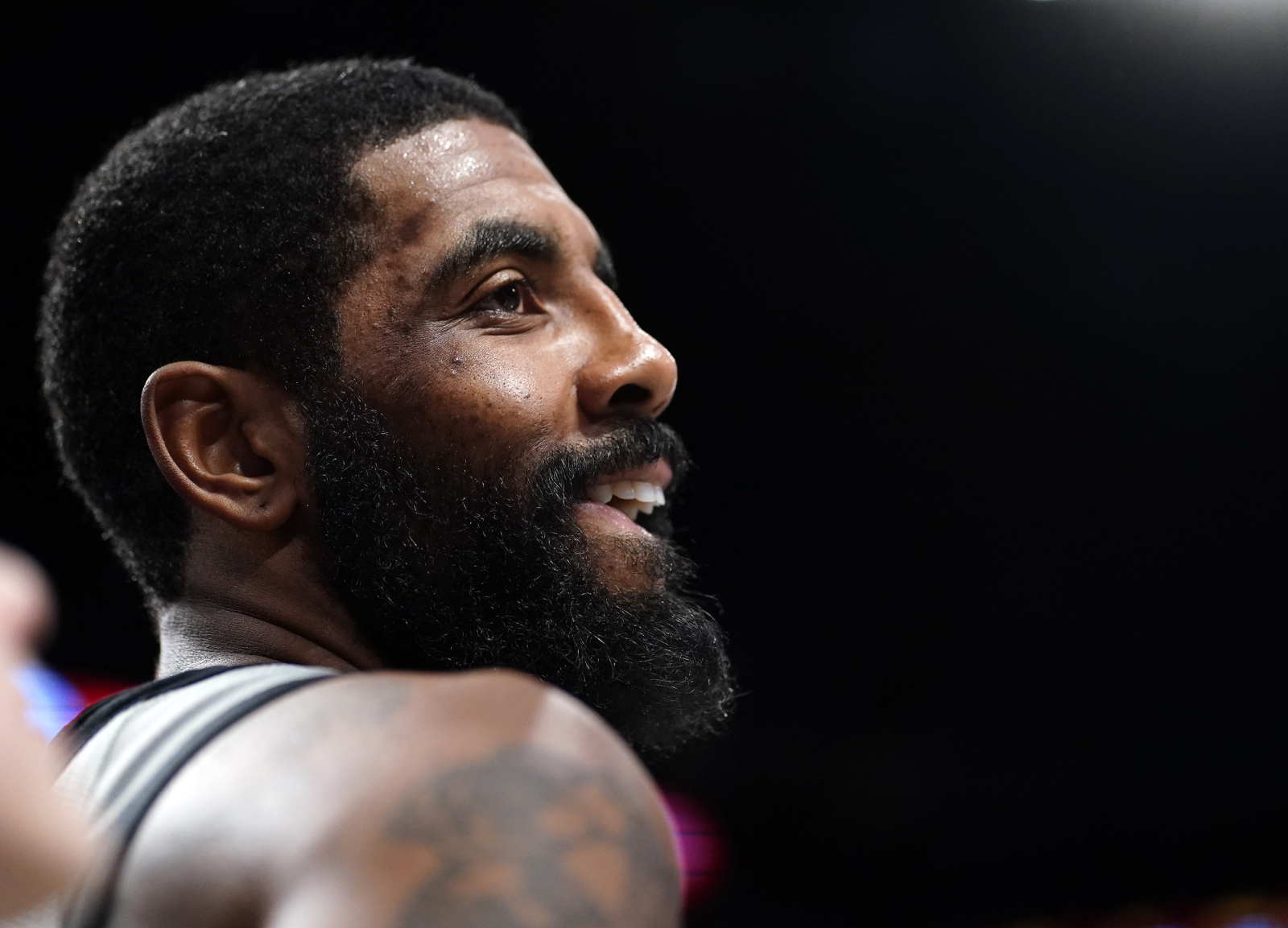 Kyrie Irving Is Finally Showing His Head Coach Some Respect
Kyrie Irving made some questionable comments about Nets coach Steve Nash a couple of months ago. However, he is now showing him some respect.
Kyrie Irving has been in the news pretty frequently ever since the NBA shut down due to COVID-19 last season. This has even continued recently while the Brooklyn Nets prepare for the new year. However, Irving finally addressed the media for the first time this season, and he also finally showed his new head coach, Steve Nash, some respect.
Kyrie Irving wasn't talking to the media
While getting ready for the upcoming season, Irving had not been talking to the media. Instead, he released a statement on Dec. 4.
"Instead of speaking to the media today, I am issuing this statement to ensure that my message is properly conveyed," part of the statement said, according to ESPN. "I am committed to show up to work every day, ready to have fun, compete, perform, and win championships alongside my teammates and colleagues in the Nets organization."
It continued: "COVID-19 has impacted us all in many ways, so I pray for the safety and health of our communities domestically and abroad. I am truly excited for the season to start and I am also praying that everyone remains safe and healthy throughout this journey. … My goal this season is to let my work on and off the court speak for itself. Life hit differently this year and it requires us, it requires me, to move differently. So, this is the beginning of that change."
The NBA then fined Irving and the Nets $25,000 each for not complying with its media rules. Irving then reacted to the fine on Instagram with a comment that got a lot of attention.
"I pray we utilize the 'fine money' for the marginalized communities in need, especially seeing where our world is presently," Irving wrote, according to ESPN. "[I am] here for Peace, Love, and Greatness. So stop distracting me and my team, and appreciate the Art. We move different over here."
He finished his post with this line: "I do not talk to Pawns. My attention is worth more."
He said that the Brooklyn Nets don't have a head coach
Before not speaking to the media, Irving made headlines in October when he said something about his new head coach.
The Brooklyn Nets hired Steve Nash as their new head coach this offseason. Nash was one of the best point guards of all-time and previously worked as a consultant for the Golden State Warriors.
While appearing on Kevin Durant's podcast The Etcs, Irving said this.
"I don't really see us having a head coach," Irving said, according to ESPN. "KD could be a head coach, I could be a head coach [some days]."
Durant also agreed with Irving and called it a "collaborative effort," according to ESPN.
Irving did, however, say this as well.
"Steve is great, and I have a relationship with him that's going to build over time, bro," Irving said, per ESPN. "Steve don't know me from anything he heard or he's heard someone else. We've worked out one time in 2014, but it's grown as just a respectful relationship from afar. I saw him at the Hall of Fame two years ago, gave him a big hug and now he's the head coach. And I think it's also going to change the way we see coaches."
Irving wasn't disrespectful toward Nash by any means, but it certainly appeared that he didn't respect his authority as being the top guy in charge. It looks like that has changed now, though.
Kyrie Irving finally showed Steve Nash some respect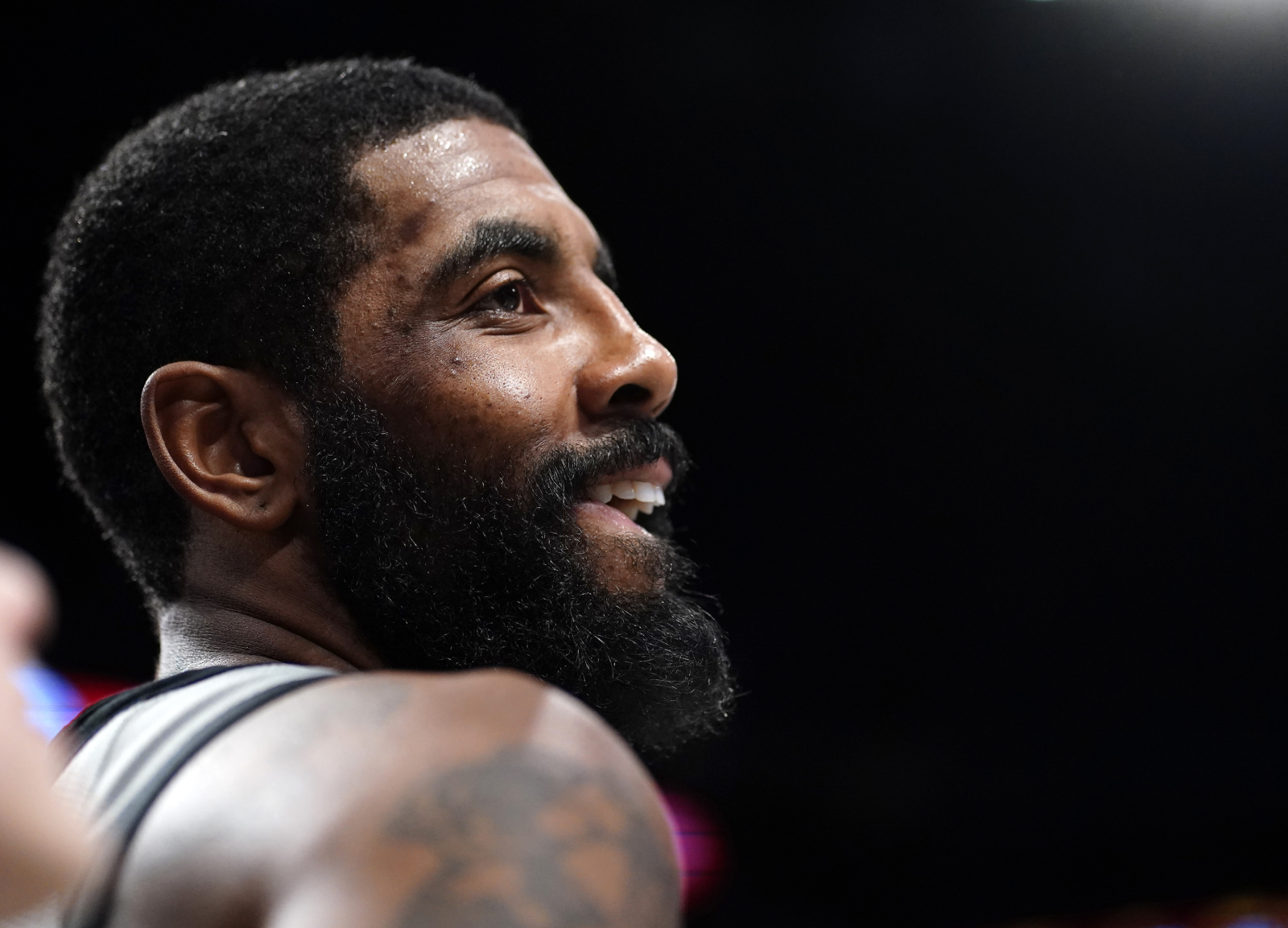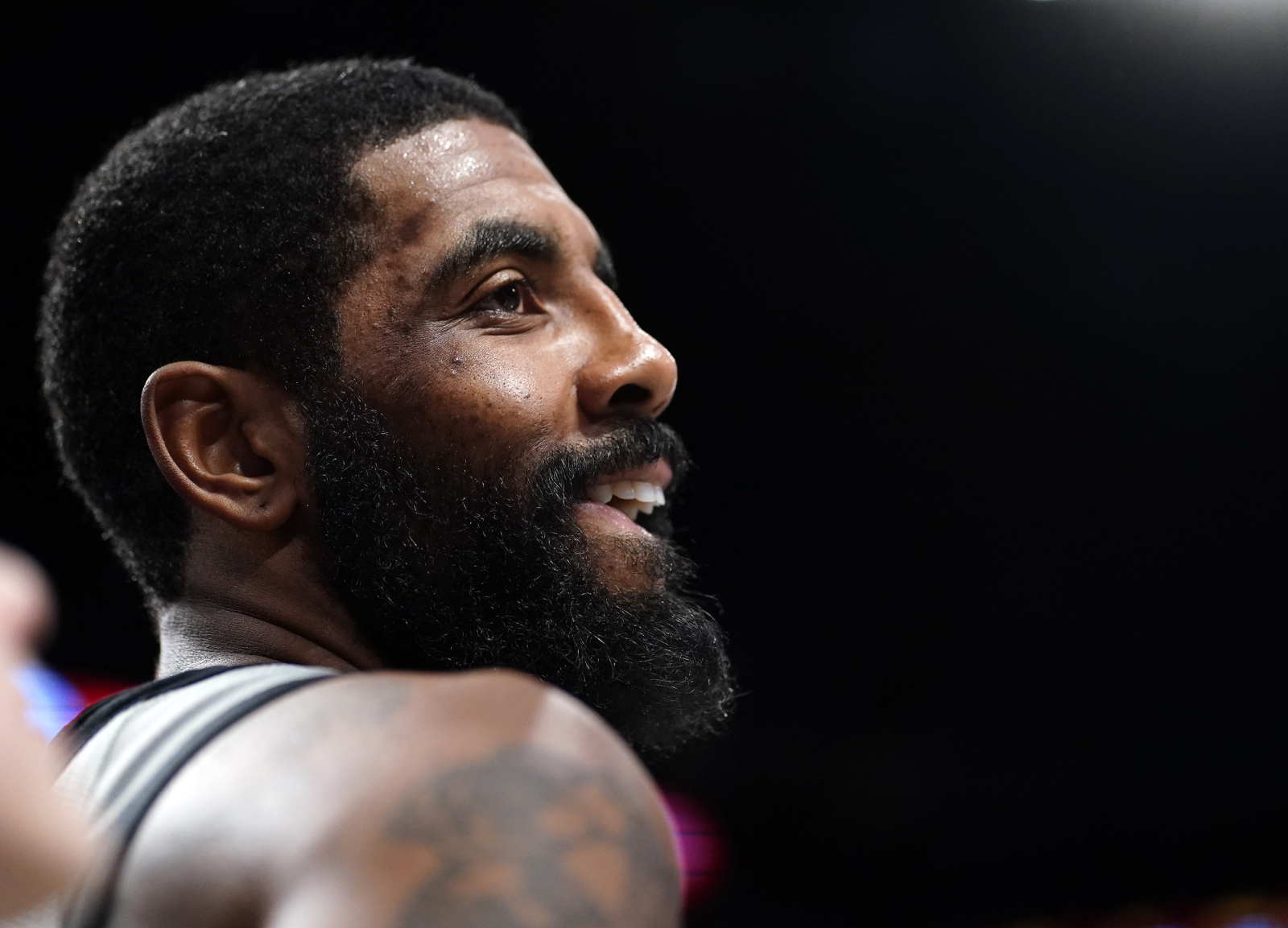 Irving finally talked to reporters for the first time this season on Dec. 14. He cleared up his comments where it appeared that he called the media "pawns" by saying that he didn't mean reporters, but the ability for him to protect his voice, according to Bleacher Report.
Additionally, he also chose to take back his comments about Nash.
"Steve's been amazing," Irving said, per ESPN. "He kind of commands the respect. I think I've got to take back my comments in terms of the head coach back a few months ago. But it's just like, man, we have such a great synergy. Everyone feels like we're coaching one another to be better, so I'm grateful for that."
All in all, Dec. 14 was a good day for Irving, image-wise. He finally spoke to the media, and he showed respect for his new head coach. We all know how good of a player Irving can be when he is healthy and not creating headlines. Maybe, we will see a little more of Cleveland Kyrie this season instead of Boston Kyrie.