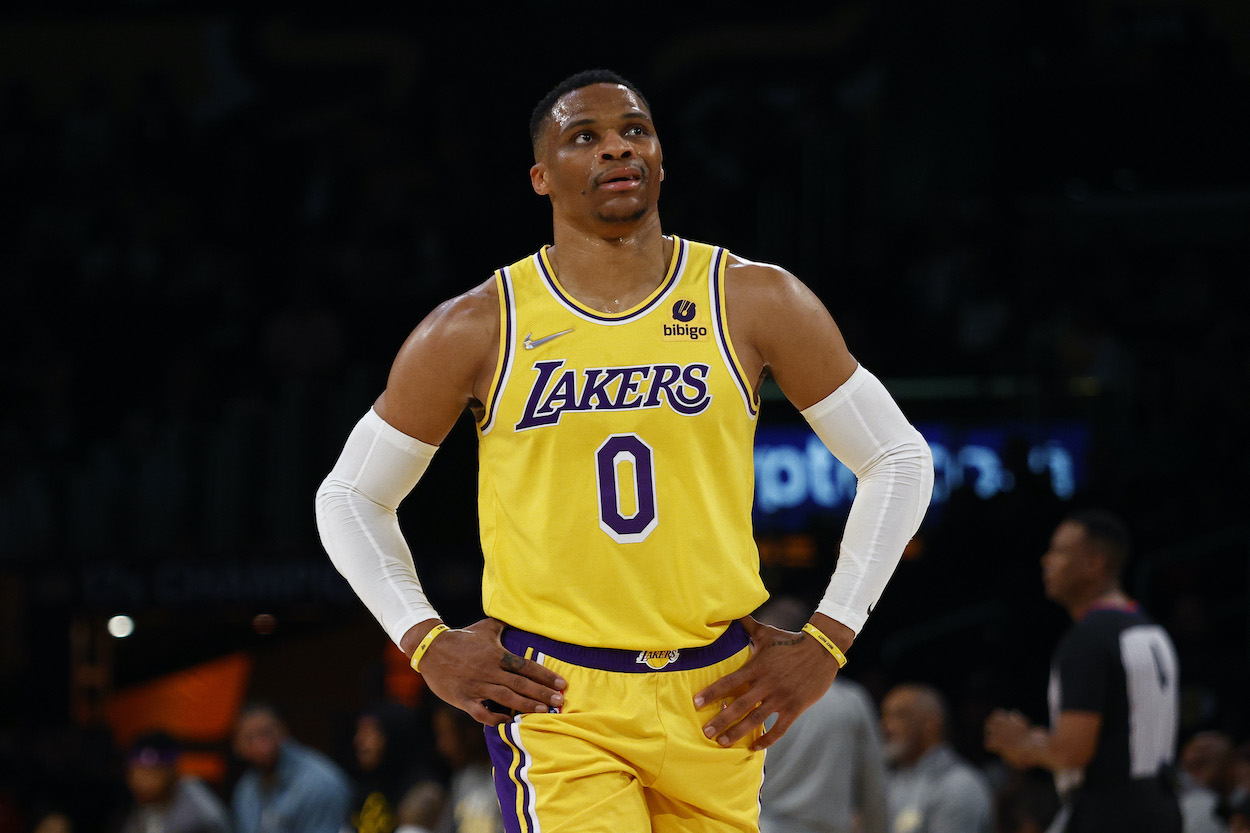 The Lakers Are Reportedly Considering a Drastic Move to Fix Their Russell Westbrook Dilemma
Russell Westbrook is reportedly in danger of getting demoted to the bench by the Lakers.
The Los Angeles Lakers are willing to try just about anything to turn their disastrous season around. At 28-35 through 63 games, LA is just three games ahead of the No. 11 seed in the Western Conference. Missing the playoffs seems more and more possible every day, so something must change soon.
According to a recent report from Adrian Wojnarowski of ESPN, that change might involve moving nine-time All-Star to the bench.
Russell Westbrook and the Lakers are still searching for answers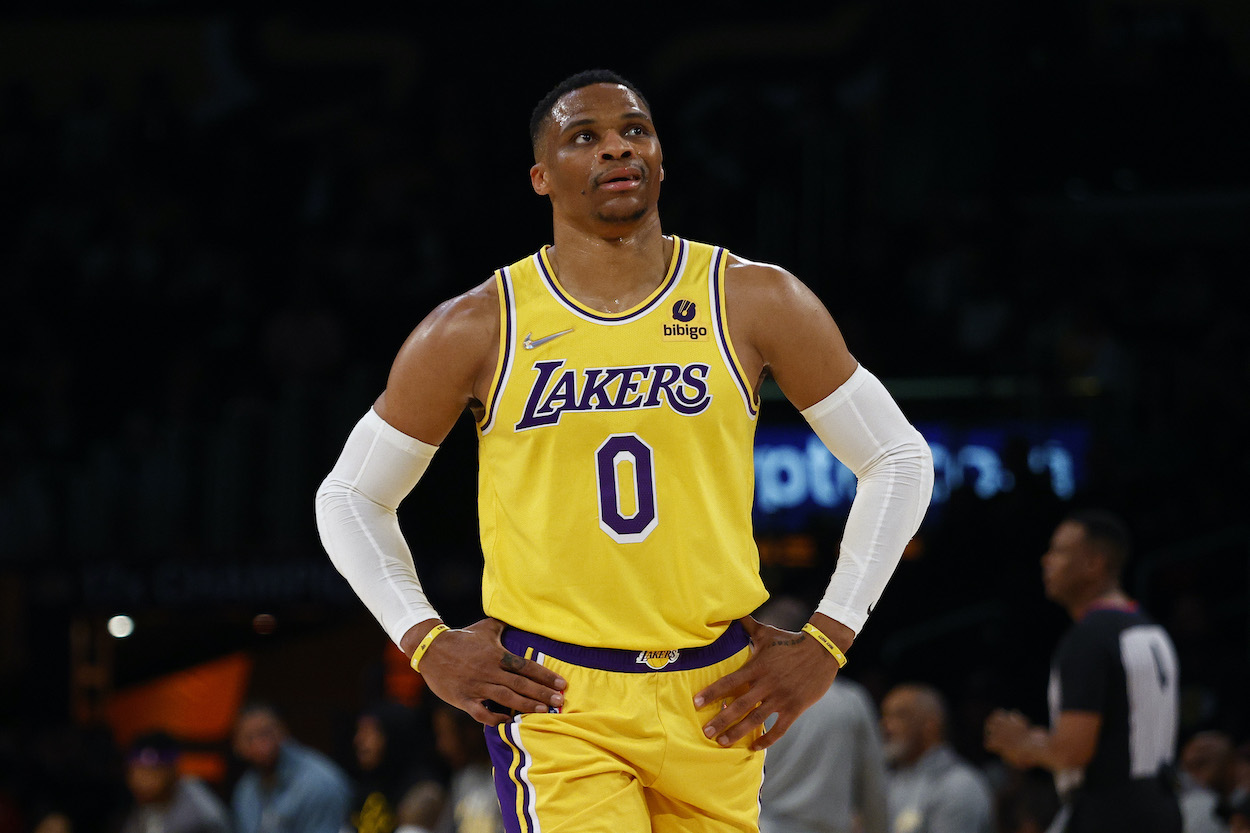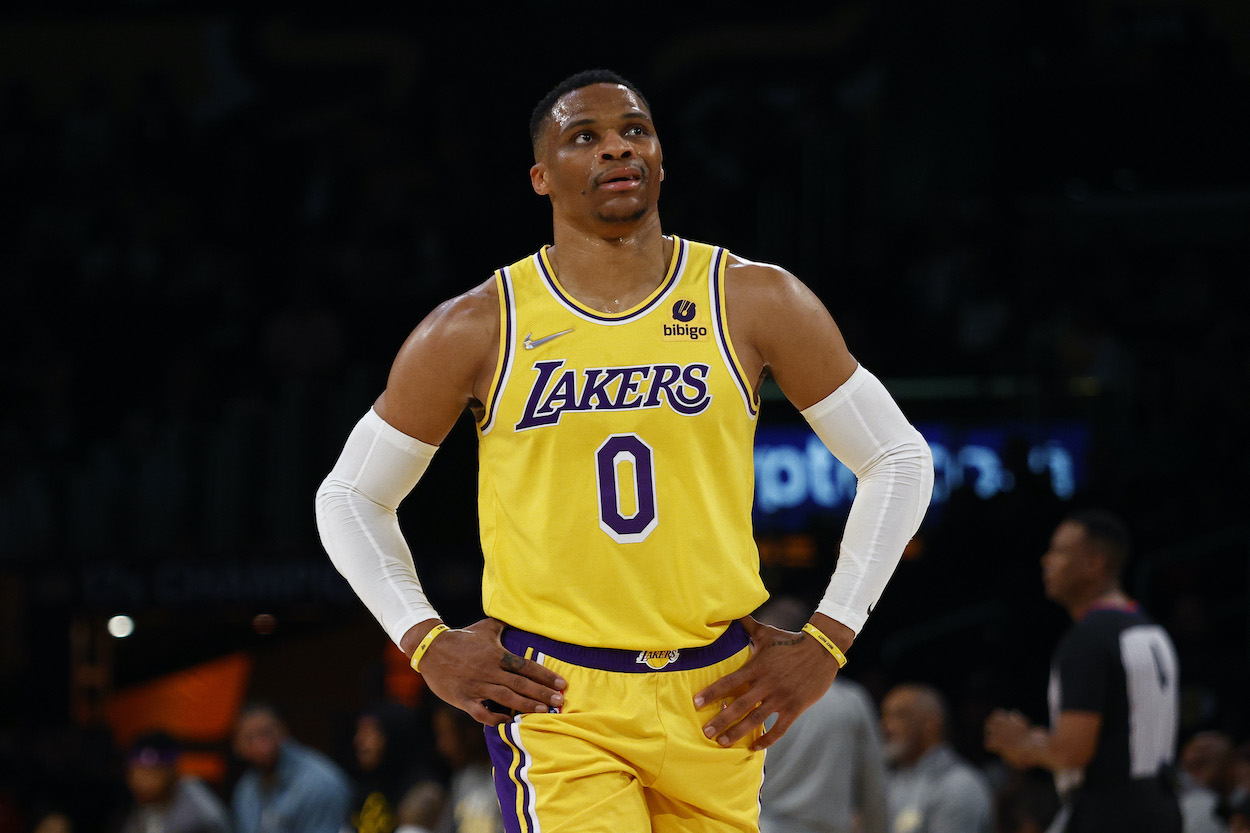 When the Lakers traded for Westbrook last offseason, they thought their next championship puzzle was complete. Westbrook, LeBron James, and Anthony Davis were supposed to make up the deadliest trio in the NBA, but that's not exactly how it's shaken out in 2022.
Through 63 games, the Lakers are seven games below .500. They've lost 11 of their last 15 games, and many of those losses haven't even been competitive.
James has been his usual, dominant self this year, but Davis and Westbrook have severely underperformed. Davis' problem is he can't stay healthy for more than a few weeks at a time, but Westbrook's issues run deeper than that.
The star point guard is averaging just 18.1 points, 7.6 rebounds, and 7.2 assists per game. He hasn't recorded a lower scoring average since his second year in the NBA in 2009-10. Westbrook is also shooting only 43.4% from the field and 28.4% from three, and he's coughing up four turnovers per game.
It's been a disastrous fit for Westbrook alongside LeBron, and the Lakers might take drastic measures to find some sort of spark.
Lakers reportedly want Westbrook demoted from the starting lineup
Westbrook has done more to hurt the Lakers this year than to help them. Now, the frustration is boiling up and he's taking it out on the media.
According to a recent report from Adrian Wojnarowski of ESPN, the organization wants to "demote" Westbrook from the starting lineup to the bench.
"The coaching staff and Westbrook have had differing visions on how best to utilize the 2017 NBA Most Valuable Player, and that has partly accounted for some tense moments between Vogel and Westbrook in the past several days, including during a Friday team film session, sources said," Woj wrote.
The organization might want Westbrook moved to the bench, but Vogel isn't ready to play that card just yet. If his play doesn't improve soon, though, Vogel might have no other choice.
Should the Lakers move Russ to the bench?
Westbrook is a nine-time All-Star, a two-time scoring champion, and a former league MVP. He's also being paid $44.2 million this season. You simply don't see a player with his resume demoted to the bench, but the Lakers are running out of options.
But with the play-in tournament looking like a near certainty for the Lakers, it might not even matter what they decide to do with Westbrook. Either way, LA's NBA Finals hopes are already on life support.
Like Sportscasting on Facebook. Follow us on Twitter @sportscasting19.