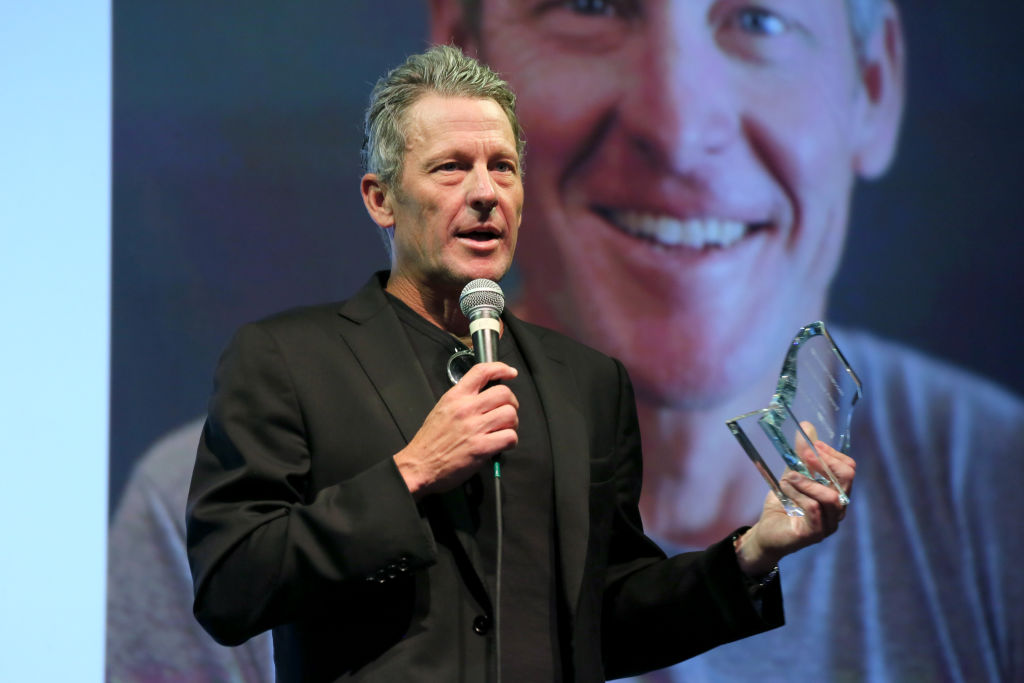 Lance Armstrong Unhappy About Portrayal in Upcoming Documentary
Lance Armstrong will be be featured in the upcoming documentary "Lance," which debuts on Sunday, and the former cyclist is already unhappy about it.
Lance Armstrong is next up on the list of athlete-centric documentaries to air in the coming months after ESPN's huge ratings success with The Last Dance. Viewers, however, can expect to see a different perspective on featured subjects like Armstrong because they won't have the all-encompassing editorial control that Michael Jordan did. As a result, there's the potential for conflict, especially on the more controversial topics. The former cyclist, who had more than his share of controversy, has already expressed his discontent with the project before its Sunday debut.
Lance Armstrong's career and controversy
Lance Armstrong was a sports icon on top of the world at the turn of the century after capturing seven consecutive Tour de France victories, the most-ever in cycling history. More impressively, he achieved all of his success and attained worldwide acclaim after beating testicular cancer in 1996 at age 25.  
As many suspected then, and we all know now, his cycling achievements were a fraud. Armstrong cheated. After years of denials, in a 2013 interview with Oprah Winfrey, Armstrong admitted to doping. Since that admission, Armstrong has experienced one of the most spectacular falls from grace the sports world has ever seen.
In that same year, all of Armstrong's sponsors dropped him and he reportedly lost $75 million of sponsorship income in a single day. Nike cut all ties to Livestrong, his foundation. The U.S. government filed a $100-million civil lawsuit against Armstrong. He eventually settled paying $5 million. 
Differences between Jordan and Armstrong documentaries
While Lance is set to air on ESPN the next two weeks in the same time slot as The Last Dance and fill that void left from the most successful documentary in the network's history, that's where the similarities end.
In The Last Dance, Michael Jordan was in control from start to finish. Jordan was the one who controlled the footage and whether or not it would ever be released. Once released and production started, Jordan decided what would and would not make it into the final product, including interviews. Jordan's involvement obviously influenced the narrative throughout the course of the 10-part series. There is no such thing with the Armstrong documentary. 
In Lance, Armstrong participated in the documentary as an interview subject, but that's the extent of his involvement. He had no editorial control. In December, before the film premiered at the Sundance Film Festival, Marina Zenovich, the film's director, allowed Armstrong a first look.
"I think he liked parts of it," Zenovich said in an interview with USA Today. "I think other parts of it were hard for him to see. I think if he was 100 percent, I wouldn't have done my job properly."
Armstrong's documentary is also similar to Jordan's in one other way; it was originally scheduled to air in the fall, but was fast-tracked due to the high demand for original sports programming.
Armstrong unhappy with aspects of the documentary
In addition to an absence of power and editorial influence like Jordan had with The Last Dance, Armstrong is subject to much greater scrutiny in his documentary, and justifiably so. Jordan may have rubbed opponents or teammates the wrong way or gambled too much, but he was never accused of cheating (apologies to Bryon Russell). Armstrong isn't just accused of it; he's guilty of it. And discussing that sensitive subject matter apparently irritated Armstrong on multiple occasions according to Zenovich.
"We went toe to toe on a couple of issues in the film, and I haven't talked to him" since about December, she said. "I don't want to go into details, but I was very clear with him that I was going to make the film that needed to be made. And I did. I think he's processing that."
The first episode of Lance will air on Sunday night on ESPN at 9 p.m. ET and will be followed by episode 2 on May 31.