Landing David Ragan and Ryan Preece Is a Sign NASCAR's Most Maligned Cup Series Team Is Serious About Improving
This is how awful the 2021 season went for Rick Ware Racing: There are 36 charter teams in the NASCAR Cup Series, and the cars RWR ran finished 33rd, 34th, 35th, and 36th. Ryan Preece, who drove without a charter for JTG Daugherty Racing, finished six spots ahead of the best that RWR had to offer. The mere mention of RWR would set race fans off.
Alas, those days might be over. Rick Ware Racing isn't going to win this season, but the team can cease to be a complete embarrassment.
The Next Gen car marks a fresh start for Rick Ware Racing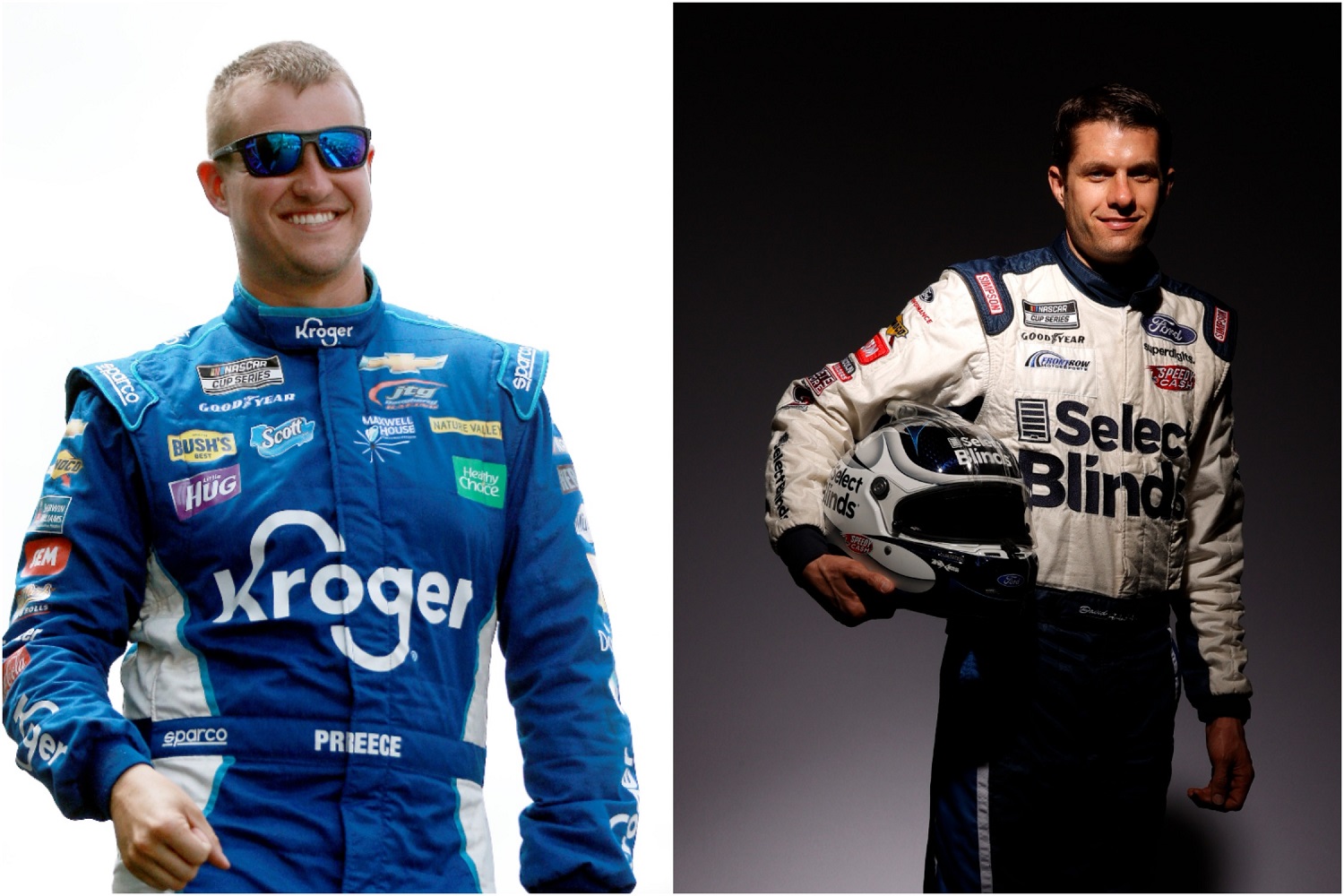 Rick Ware was racing in the SCCA Series for his father's team before man landed on the moon, and the outfit has been known as Rick Ware Racing since 2004. At various times, RWR has run cars in NASCAR, IndyCar, the WeatherTech SportsCar Championship, and numerous other major series on the continent.
There have been some successes along the way, but Rick Ware Racing has been a non-entity in the NASCAR Cup Series. The team began competing in 2017 and has operated four cars on its own charters or one leased from Richard Petty Motorsports for three years. The best they have to show for it is 10th-place at Daytona in the No. 52 Ford by Josh Bilicki in the final regular-season race last summer.
Among the team's other cars last season:
No. 15: James Davison's best showing has been 22nd at Martinsville.
No. 51 Chevy: Cody Ware was 21st at the Daytona 500.
No. 53 Chevy: Garrett Smithley finished 25th at Nashville.
In short, RWR would have had to improve considerably just to qualify as abysmal.
Rick Ware all but admitted that he put virtually no money into R&D in recent seasons. Instead, he invested in Cup Series charters that he could sell or lease to fund the start-up costs associated with the arrival of the Next Gen car.
Rick Ware Racing takes a new approach in 2022
There is a provision in the Cup Series rules that NASCAR can revoke the charter of a car finishing among the bottom three chartered teams for three consecutive seasons. Rick Ware Racing just barely avoided that fate at the end of the 2021 season.
The team is taking a fresh approach this season that emphasizes quality over quantity. Again, they're not going to win races, but RWR should start resembling an actual Cup Series organization.
The changes begin with shipping the leased charter back to Richard Petty Motorsports, which bundled it in the sale of controlling interest in RPM to GMS Racing, a newcomer in NASCAR's top series. RWR sold one of its own charters to Spire Racing.
That leaves RWR with two charters and two cars for the 2022 season.
RWR is the last to announce its lineup, but their plan looks promising
Rick Ware Racing is the only chartered team that has not announced complete driver arrangements for the upcoming NASCAR Cup Series season. Still, its plans are coming together.
Josh Bilicki, who drove the No. 52 Ford to a team-best 33rd place in points last season, has left for Spire Motorsports, but RWR has cushioned that blow with two announcements this week about the No. 15 Ford.
First, veteran driver David Ragan, 36, who retired from full-time competition after the 2019 season, is coming back to run a partial schedule. Ragan owns just two Cup Series wins in 472 starts, but he previously drove for Roush Fenway Racing, Front Row Motorsports, and Joe Gibbs Racing.
On Thursday, RWR announced that Ryan Preece will share the No. 15 Mustang beginning with the Busch Light Clash. Preece lost his ride at the end of last season when JTG Daugherty decided it wouldn't continue to run its second car without a charter. However, Stewart-Haas Racing signed him last week as a reserve driver, and he will likely move into the SHR lineup full-time after Aric Almirola retires.
Even as a rental, Preece is a significant improvement over the patchwork quilt of drivers the RWR has been employing. If Preece and Ragan do all the driving, there's no reason the No. 15 Ford can't make a run at finishing in the top 25 in points, which would give their team the credibility it has sorely lacked.
All stats courtesy of Racing Reference.