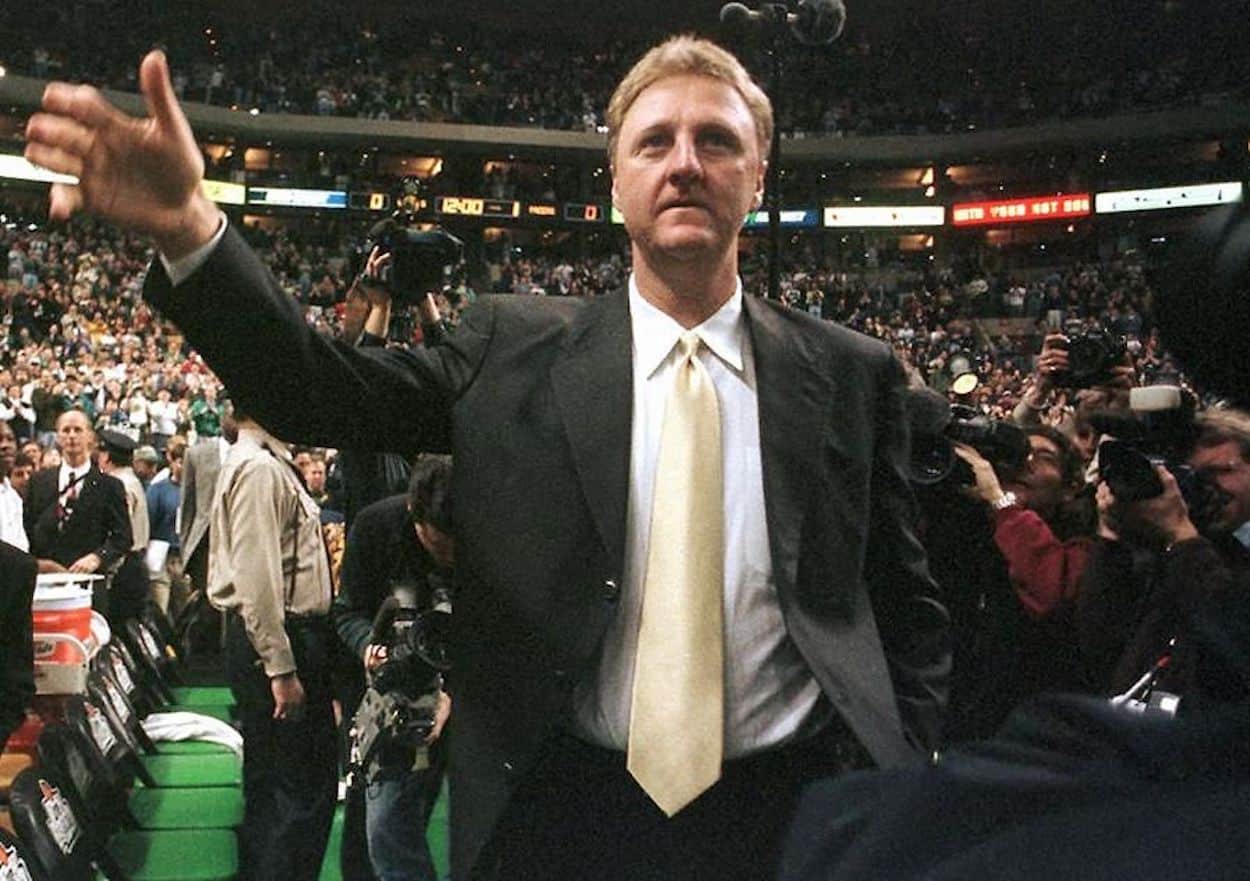 Larry Bird Had the Perfect Response to Seeing the New Season's Schedule During His Time as a Coach
Even when he headed to the sidelines as a head coach, Larry Bird met challenges with a signature blend of confidence and indifference.
Although Larry Bird established himself as an all-time great during his time on the hardwood, his NBA career wasn't limited to playing for the Boston Celtics. In retirement, the forward joined the team's front office before heading home to Indiana. There, he headed to the bench to take over as head coach of the Pacers.
During that time on the sidelines, Bird was once given a peek at the upcoming season's schedule. While the rest of the staff took issue with some of the things they saw, Larry Legend was a bit different. With a combination of his signature confidence and a bit of indifference, the head coach didn't bat an eye and simply got ready for work.
Larry Bird refused to get worked up about the Indiana Pacers' schedule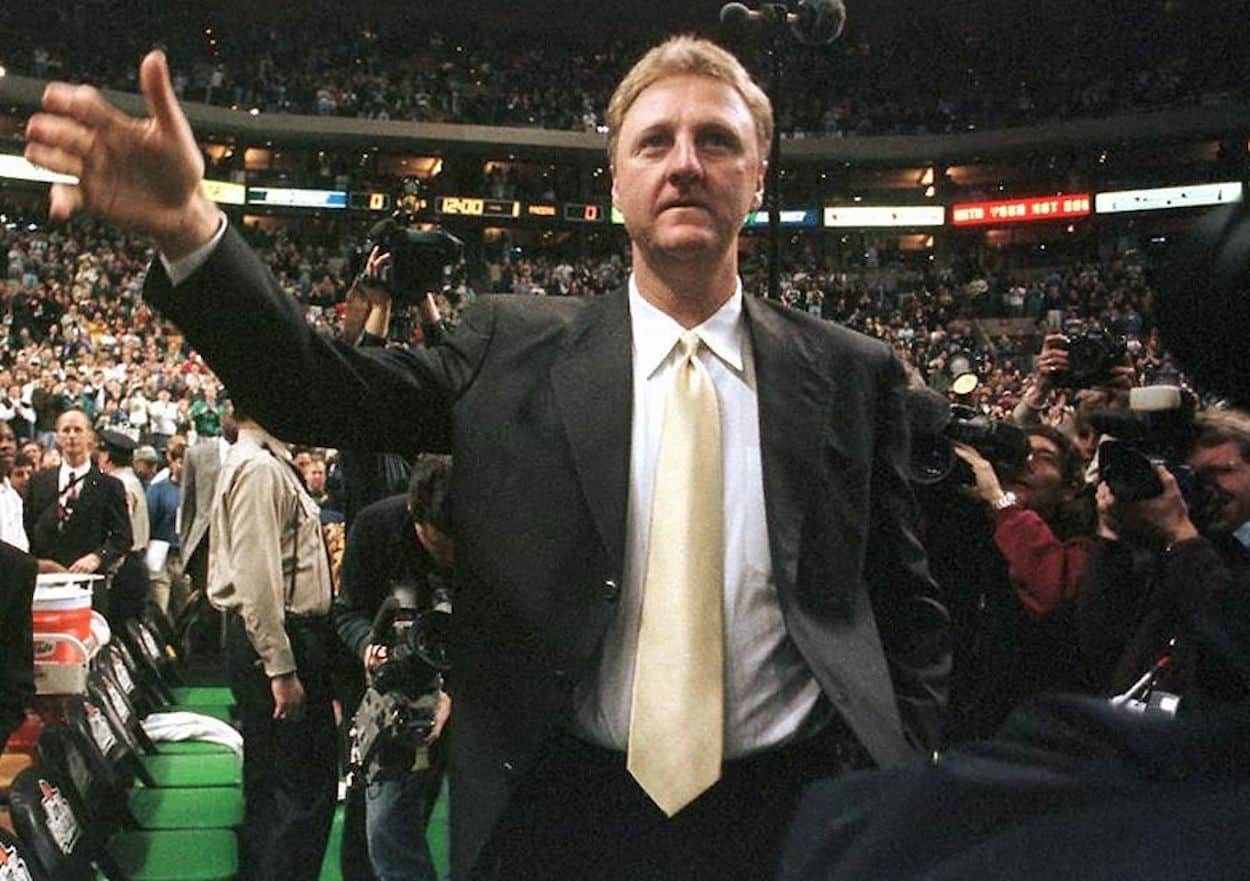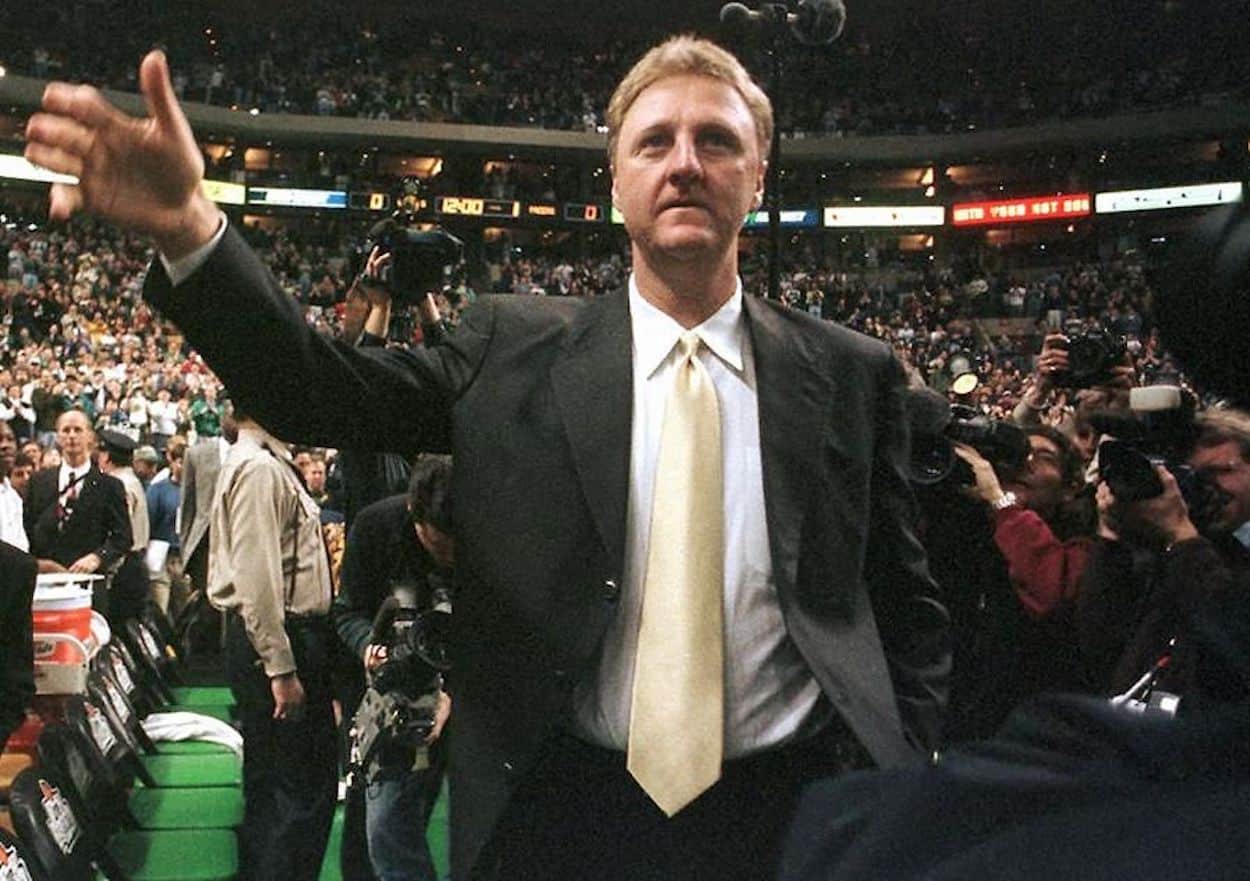 Whether you're a fan, player, or coach, seeing a new season's schedule usually breeds both positive and negative emotions. On one hand, that clean slate represents plenty of potential; before the campaign begins, everyone can believe that this year will be different. On the other, though, it's easy to see back-to-back games, tricky road trips, and other challenges that make it feel like the league had to be sabotaging you and you alone.
Larry Bird, however, isn't most people. Even when he stopped playing, he approached things with a bit of indifference, not to mention plenty of confidence.
"Back in the late 1990s when Larry Bird was head coach of Indiana, the team received its season schedule," Steve Bulpett recounted for Heavy.com. "As told to me by a Pacers official, the itinerary was first perused by the assistant coaches. Rick Carlisle saw it and complained about certain aspects. It was passed to Dick Harter, who did likewise."
Then Larry Legend got a look at the schedule. Unlike the rest of his staff, he wasn't too concerned.
"The sheet was then handed to Bird, who looked it over and said, "Forty-one home, 41 away. Yup. Looks good to me."

Steve Bulpett, Heavy.com
While we don't know the exact tone Bird took, his response certainly seems right in line with what we know of his character. During his playing career, the forward proved to be both incredibly confident and unwilling to pay attention to much beyond the basketball court. Through that lens, it's easy to imagine him viewing the schedule as little more than a list of where he'd be on each date. Whether his Pacers were facing Michael Jordan's Bulls or the worst team in the league, his business would be exactly the same.
Even on the sidelines, Bird's confidence was well-placed
Although it's not clear when he made those comments during his coaching career, it seems like Bird was right to be confident. Across three seasons in Indiana, he proved to be a more-than-capable coach.
Despite having no bench experience when he took the job, Larry Legend didn't miss a beat. He led the Pacers to a 58-24 record during his first season on the job, earning Coach of the Year honors. Bird kept up the pace during his next two seasons on the job, leading the club to back-to-back division titles and an appearance in the 2000 NBA Finals. When he moved upstairs to the front office, the living legend had won 147 of 214 games in Indy.
While star players can often have difficulty coaching others, Bird didn't fall victim to those pitfalls. Jalen Rose, for example, explained how the presence of an all-time NBA great helped push his game to the next level.
Given the success he had, both on and off the court, it's easy to see why Bird would approach a new season with some confident indifference. Each game, after all, was simply another chance to strut his stuff.
Stats courtesy of Basketball-Reference