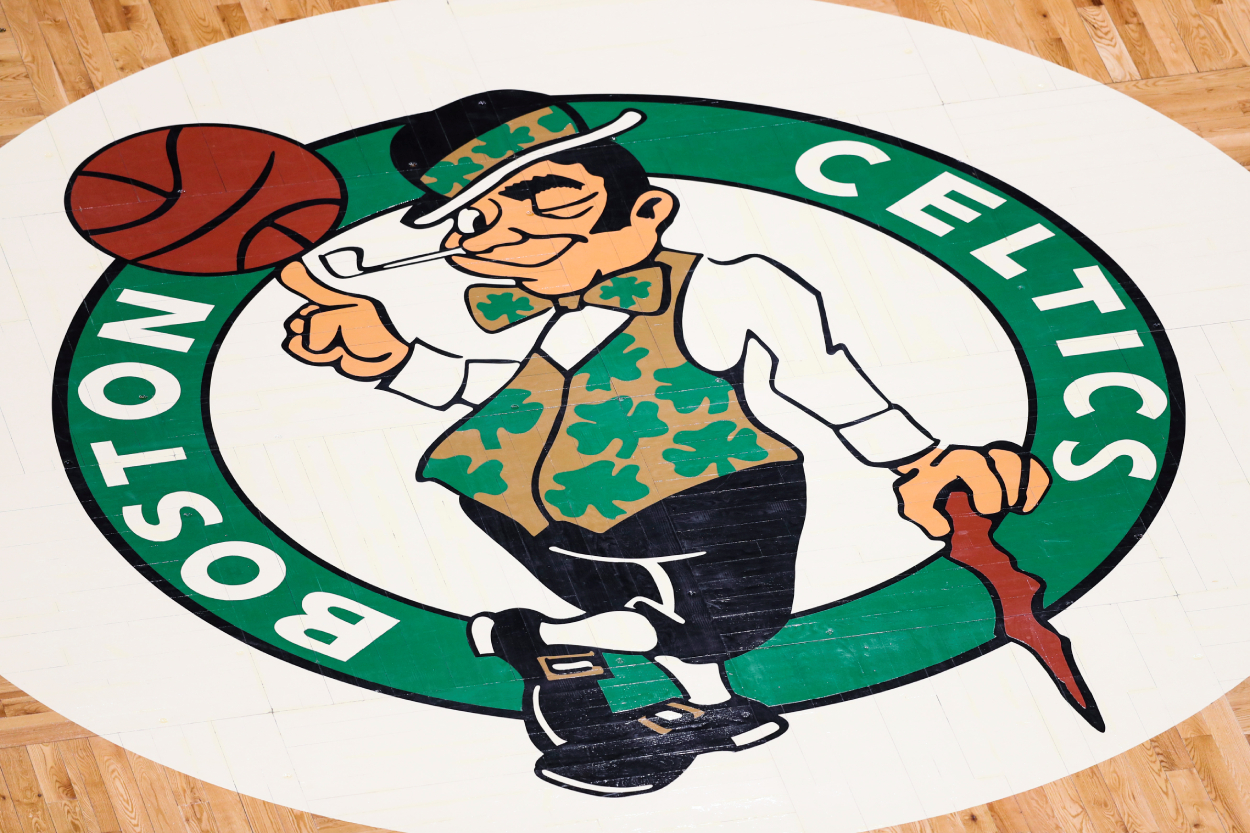 Larry Bird Heads the 15-Man Boston Celtics 75th Anniversary Team
The Boston Celtics announced the first five members (in no particular order) of their 15-man 75th Anniversary All-Celtics Team on Monday.
It's no surprise Larry Bird was named as one of the 15 players on the 75th Anniversary All-Celtics Team. The Boston Celtics, however, are keeping two-thirds of the team a surprise for now. The Celtics dropped five of the 15 names in no particular order Monday. The next five will be released Monday, Jan. 31, and the final five will be announced via a special live broadcast on Feb. 3.
No surprise Larry Bird makes the first list of names on the Boston Celtics 75th Anniversary Team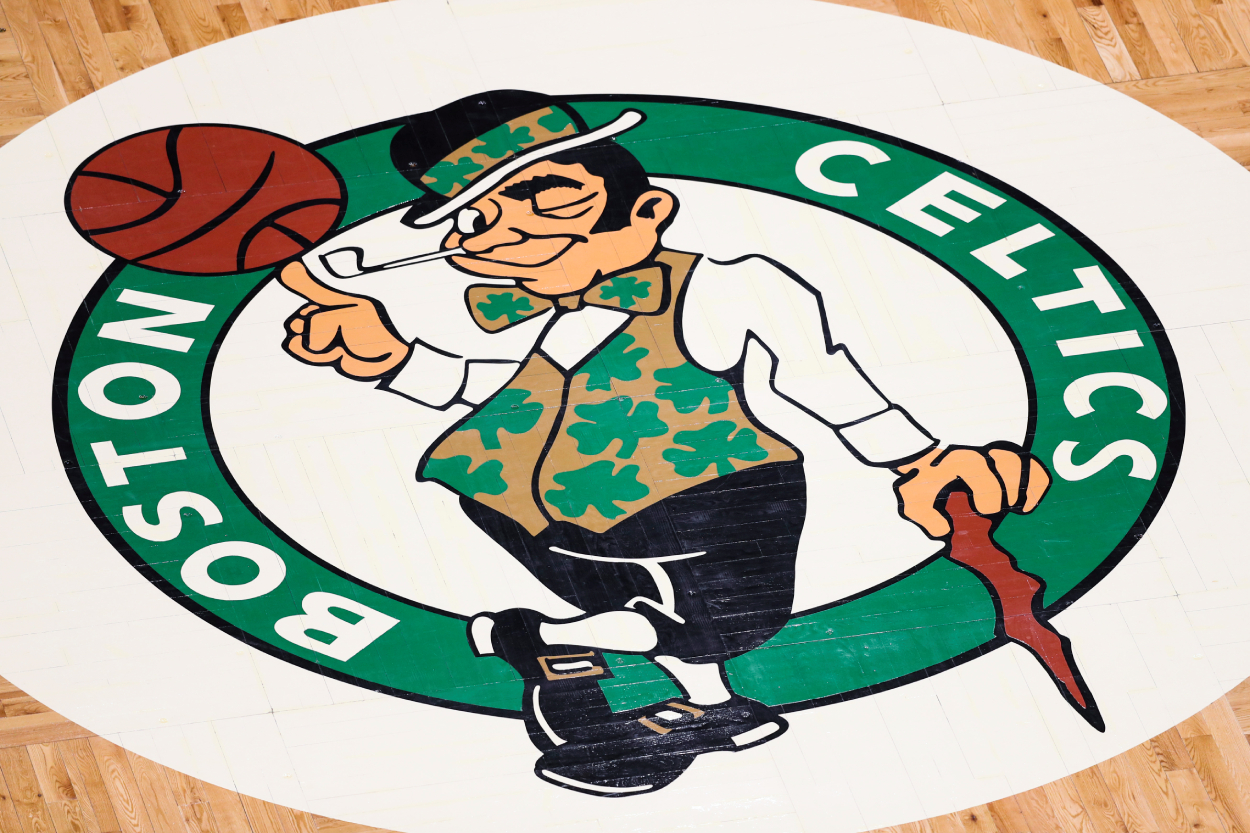 The NBA released its list of top 75 players of all time earlier this season, and the Celtics are doing their own mini version, per Boston Celtics in-house reporter Marc D'Amico. Five former Celtics players were named to the 75th Anniversary All-Celtics Team on Monday, with Bird unsurprisingly being one of the five. It was a bit strange how the Celtics began naming their team, rattling off five players in random order.
While Bird was named Monday, Bill Russell was noticeably absent. It doesn't mean he's not one of the top five players in Celtics history. For some reason, the Celtics just decided to name five players in random order and will do the same with the second five next week. Fans and an official panel that included both media members and Celtics historians did the voting, according to D'Amico.
Joining Bird on the first batch of players are his former teammates Kevin McHale and Dennis Johnson, along with Kevin Garnett and Sam Jones. Bird, McHale, and Johnson were teammates on Boston's title-winning teams in 1984 and 1986. Garnett helped the Celtics to a championship in 2008 after coming to Boston in a trade. Jones is a Hall of Famer who won 10 championships and was a five-time All-Star.
Like Bird, Russell is a given, leaving nine more spots open. John Havlicek, Dave Cowens, Paul Pierce, Tom Heinsohn, Bob Cousy, and Robert Parish figure to have a place on the team. The final three spots should be interesting. K.C. Jones, Don Nelson, JoJo White, Bill Sharman, Tom "Satch" Sanders, Ed Macauley, Ray Allen, and Cedric Maxwell should be in the running for those three spots.
Was Larry Bird or Bill Russell the greatest Boston Celtics player?
When it comes down to the greatest Celtics player of all time, it usually boils down to two — Bird and Russell. They are two different players playing in completely different eras. Statistically, Russell wins out, but Bird was the more complete player who made everyone else around him better.
Russell was a 12-time All-Star who led the league in rebounding five times. Defensively, he was a game-changer with his blocking ability, although blocks were not an official stat when he played. The 6-foot-10 center averaged 15.1 points and 22.5 rebounds during his 13-year career. He won 11 championships as a player with the Celtics.
Bird also played 13 seasons in the NBA in a much more competitive era with far more teams. In Russell's early career, there were eight teams in the league. The Celtics were dominant, so championships weren't as tough to come by as they were for Bird.
Bird averaged a double-double for his career with 24.3 points and 10 rebounds. He won three straight MVPs from 1984-86, playing against the likes of Michael Jordan and Magic Johnson. He also won three NBA titles. The late Celtics president and coach, Red Auerbach, claimed Bird was the best player the franchise had. He went further, saying he was the best to ever play the game.
"If I had to start a team, the one guy in all history I would take would be Larry Bird," Auerbach said in 1988, per Frank Deford of Sports Illustrated. "This is the greatest ballplayer who ever played the game."
The Celtics had a strong showing on the NBA's 75th Anniversary Team
The NBA recently put out its top 75 players of all time, and the Celtics were well represented. There were 20 players in all who had at some point in their careers suited up for Boston on the list.
Some, including Bird, Russell, Pierce, McHale, and Parish, were longtime members of the team. Others, like Shaquille O'Neal, Pete Maravich, Gary Payton, and Dominique Wilkins, had a cup of coffee in Boston. Rounding out the 20 players are:
Ray Allen
Nate Archibald
Dave Bing
Bob Cousy
Dave Cowens
Kevin Garnett
John Havlicek
Sam Jones
Bob McAdoo
Bill Sharman
Bill Walton
Lists are always fun, and it should be interesting to see which 15 wind up on the 75th Anniversary All-Celtics Team.