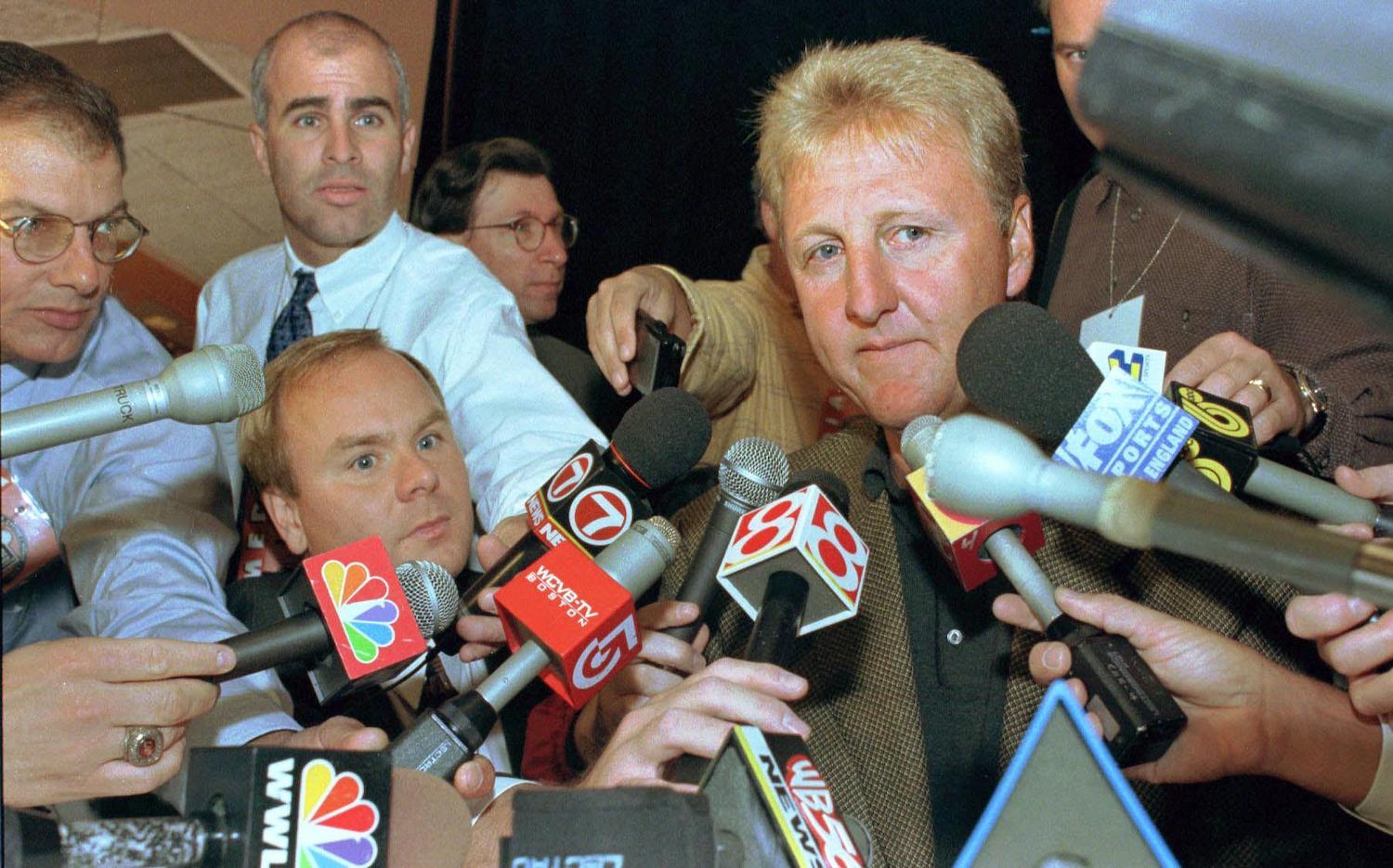 Larry Bird Made $24 Million During a Legendary Playing Career, but He Knows the Exact Date When He Started to Hate the NBA
For all of his NBA success, Larry Bird started to hate the league on June 7, 1988
During his time on the NBA hardwood, Larry Bird put together an impeccable career. The Boston Celtics forward proved to be one of the game's top offensive talents, carrying his club to three championships and earning three MVP titles. That success also helped Larry Legend earn a comfortable living, which worked out to a shade over $24 million in total salary.
While that may sound like a pretty perfect life, Bird eventually came to hate the NBA. According to the forward, everything changed on June 7, 1988, when he saw two opponents turn a playoff game into a "lovefest."
Larry Bird earned more than $24 million during a legendary basketball career
In the world of sports, some players will pick up ironic nicknames. Larry Bird, however, was more than deserving of the "legend" moniker.
Although his basketball career almost came to a premature end after leaving Indiana University, the forward returned to the hardwood at Indiana State. While the Sycamores fell short of the ultimate prize, Bird still established himself as a legitimate star and caught the attention of the Boston Celtics.
In Beantown, Bird continued to shine and, in turn, became a wealthy man. The forward only earned $650,000 per season for his initial five years in the Association but quickly did more than enough to command a larger salary. He took home the 1979 Rookie of the Year title and guided the Celtics to the 1981 NBA championship. When it came time to negotiate a new deal, Larry Legend signed for $1.8 million per campaign. From there, his bottom line only continued to swell.
By the time injuries forced him to retire, the star forward had become a living legend with three NBA championships and three MVP titles to his name. He also earned a shade over $24 million, which, given the salaries of the time, was quite the sizable sum.
Everything about the NBA changed on June 7, 1988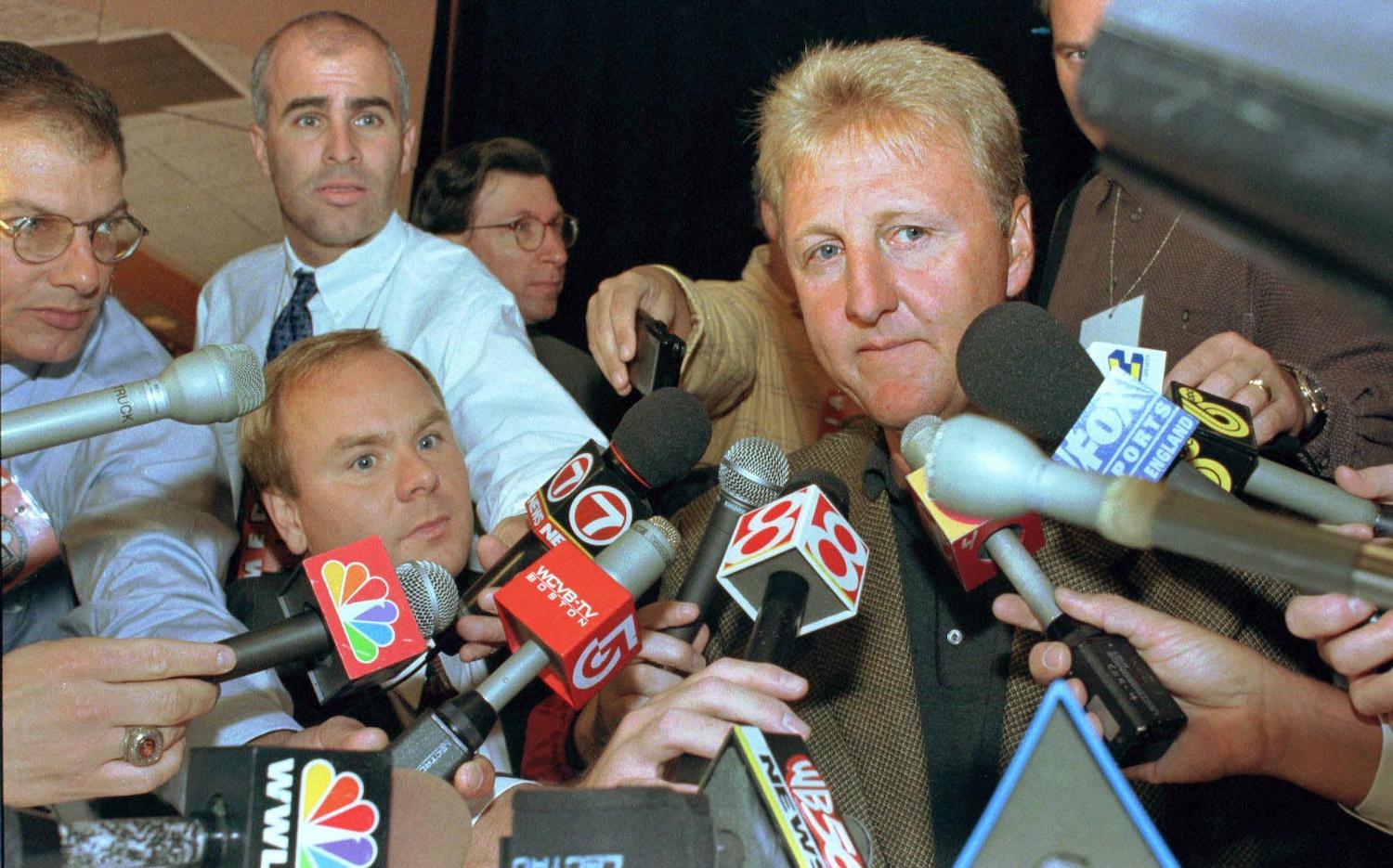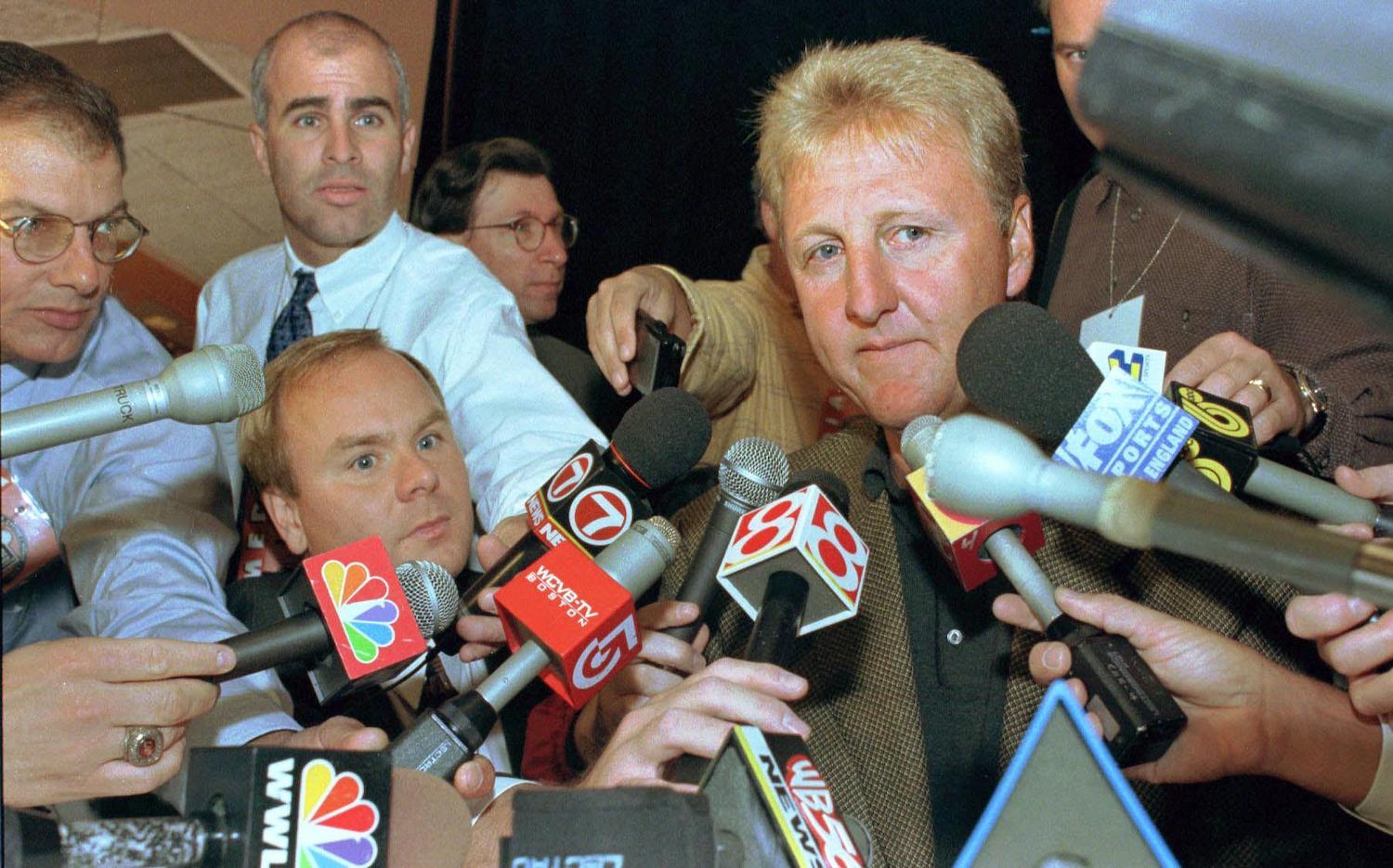 Given his on-court success and the accompanying financial rewards, it's safe to say that Larry Bird had a rather positive NBA experience. That reality, however, didn't prevent him from coming to hate the league.
"Larry Bird doesn't need anyone to tell him when he started to hate the NBA," Sam Smith wrote in a 1999 Chicago Tribune story. "He doesn't need to hear about the year the league negotiated new labor agreements and contracts zoomed, or when teams began charging $500 or more a game for courtside seats and people paid it, or when Michael Jordan retired. No, it was long before that, when the league seemed flush with success. It was June 7, 1988."
For anyone other than Larry Legend, that date is probably little more than a random square on the calendar. In the forward's mind, though, that's when the competitive spirit of the entire Association took a turn for the worse.
"It was Magic and Isiah hugging and kissing before that game," Bird said, recalling a Johnson-Thomas exchange before Game 1 of the 1988 NBA Finals with obvious disgust. "That changed this whole league. That's all that goes on now. It's a lovefest. It's like Woodstock in 1969, everyone huggin' and kissin'."

Sam Smith writing in the Chicago Tribune
In an extra show of superiority, Bird also explained how he never even talked to the other team ahead of a game.
"I tell guys, 'I know I'm a little different than you guys, but I could never even speak to an opponent,'" Larry Legend continued. "I never could even look at him. Rick Robey was my best friend when I came into the league, but after he got traded, I wouldn't have anything to do with him. … Now you see these guys, they get beat by 25, they're out there hugging, talking — it's sickening. This is supposed to be a competitive league."
In fairness to Larry Bird, he seems to have come around on the modern NBA
With all due respect to Bird, those Chicago Tribune comments seem like a classic "back in my day" moment, featuring a speaker who disparages anything that's new and different. Since that article ran, though, the legendary forward seems to have mellowed out a bit.
In a 2018 interview with Scott Horner of the Indianapolis Star, Bird did admit to appreciating at least one part of the modern game. As a former offensive star, he appreciated the fact that hand-checking and holding had been limited, giving players more room to strut their stuff.
"I really like the game now. I really think they cleaned it up as far as the grabbing, the holding, the cheap shots," he said. "When you're out there playing, you like to have freedom, and they have that now." 
At this point, it's not exactly clear where Bird stands in relation to the modern NBA. Star players do get a bit more leeway, but, at the same time, plenty of friendships transcend conventional rivalries. No matter what he's thinking, though, it's safe to assume that a fierce competitor like Larry Legend feels pretty strongly about whatever that opinion may be.
Financial data courtesy of Spotrac.