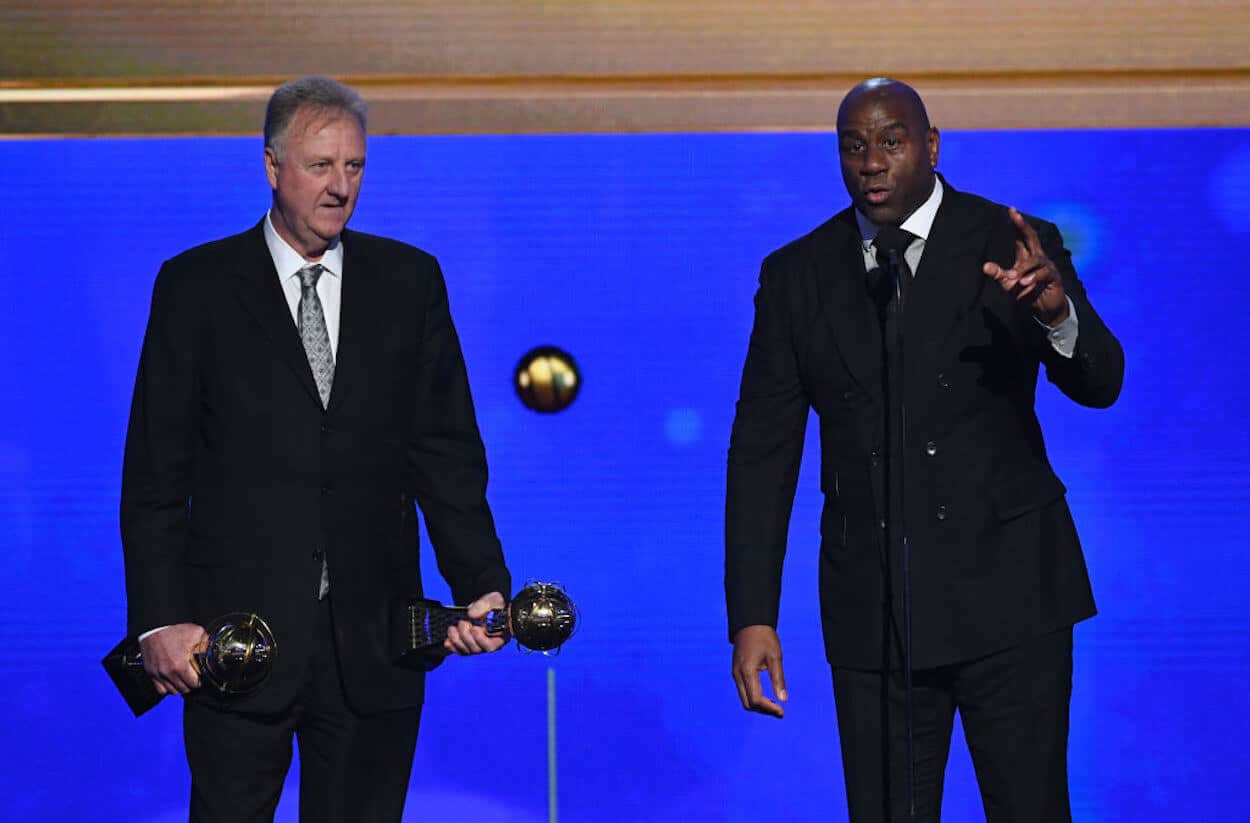 Larry Bird and Magic Johnson Once Admitted That Michael Jordan Was Better Than Them … With 1 Caveat
Who do you think is better: Michael Jordan, Larry Bird, or Magic Johnson. Surprisingly, all three men (almost) came to a consensus.
When it comes to all-time NBA greatness, everyone has their own perspective on the argument. That debate, it seems, isn't just limited to fans. If we take Larry Bird at his word, even the guys in the Association can get into it from time to time.
Take, for example, the 1992 Olympics. With a team of NBA stars (and Christian Laettner) in Barcelona, there was bound to be some trash talk flying back and forth. And, as Larry Legend tells it, one night, he, Magic Johnson, Michael Jordan, and Ahmad Rashad got to talking about the title of basketball GOAT.
While you might not expect any of those men to back down, Bird and Johnson knew when they'd been beaten. Apparently, they acknowledged that Jordan was better than them … but only some of the time.
There are various versions of the conversation, but Larry Bird remembers admitting that Michael Jordan was sometimes better than him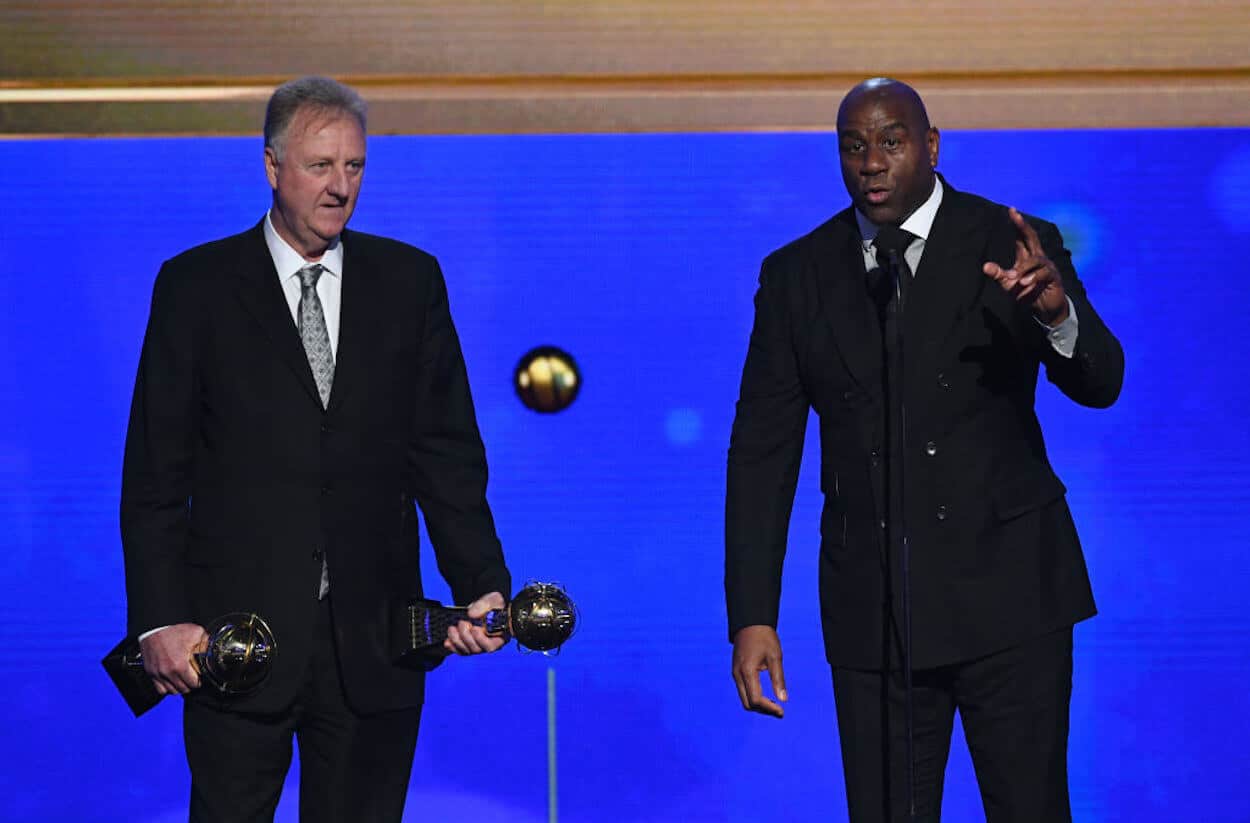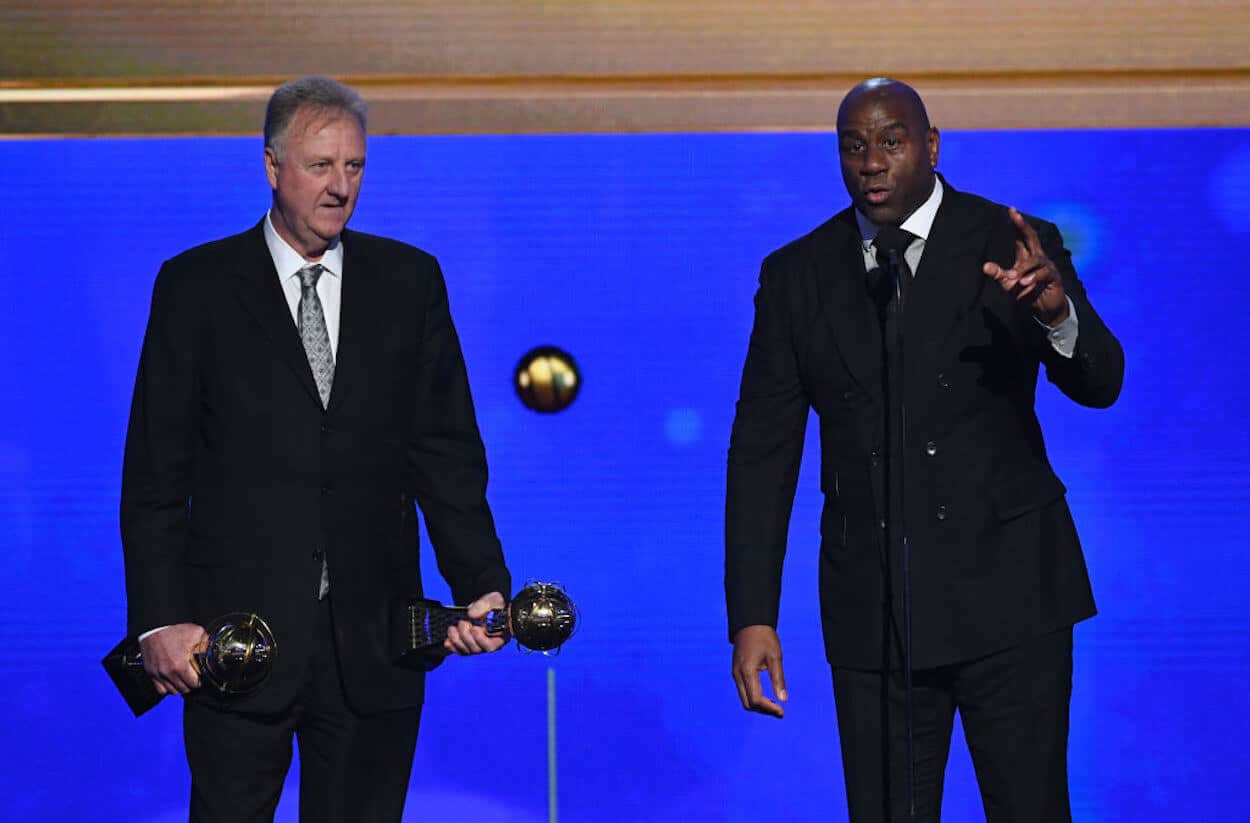 When multiple people tell their versions of the same event, there are bound to be small differences in their recollections. That, it seems, is what happened to a conversation during the 1992 Olympics.
During an interview with GQ, Ahmad Rashad remembered how the Dream Team would hang out, play pool, and talk basketball. One evening, it seems, the conversation turned to who was the best player. While Larry Bird flexed his muscles by refusing to let Charles Barkley and Patrick Ewing join the conversation due to their lack of championship rings, he was ultimately beaten.
As Rashad told it, Michael Jordan essentially said that he was taking over the NBA landscape. Bird then turned to Magic Johnson and said, "We were then, and he's now."
On the Icons Club podcast, however, we heard a slightly different account. As that story goes, Magic refused to accept Bird's statement that they were old news until the wee hours of the morning.
In Larry Legend's 1999 book, Bird Watching, there was a third version of events. If we take the Celtics star at his word, he and Magic weren't ready to completely admit defeat just yet.
"Me, Michael, and Magic got together one night too," Bird wrote. "They had a room downstairs from our hotel with everything in it, and the three of us went down there with Michael's buddy Ahmad Rashad, drank a few beers, and talked. It was a nice change, to all be on the same side like that, something I'm sure none of us ever dreamed would be possible. We talked a lot about basketball, and the times that we played against each other.
"As usual Michael and I were cracking on Magic. At one point, Ahmad asked us who we thought was the best basketball player ever. After a lot of discussion, we all came to the conclusion that Michael was the best — not every night, though."
While there are different ways to read that caveat — Were Bird and Magic trying to hold onto a tiny bit of their superiority? Were they trying to be realistic and acknowledge that no player, no matter how great they are, can dominate every night? — that interaction is still worth imagining. You can almost hear Bird, with his signature dry wit, admitting defeat on one condition.
Oh, to be a fly on the wall that night.