Larry Bird and Michael Jordan Were 2 of the 3 Toughest NBA Players to Guard, According to 2-Time Defensive POY Sidney Moncrief
Michael Jordan was a 6-foot-6 bundle of athleticism with a never-ending supply of basketball talent. Larry Bird was 6-foot-9 and could beat you with his brains and skill. Imagine being a 6-foot-3, 180-pound guard and having to defend these two Hall of Famers? Sidney Moncrief did just that and did it well. Moncrief, however, said Jordan and Bird were just two of the three toughest players the Milwaukee Bucks legend had to guard in his illustrious 11-year NBA career.
Larry Bird and Michael Jordan were so different, yet so similar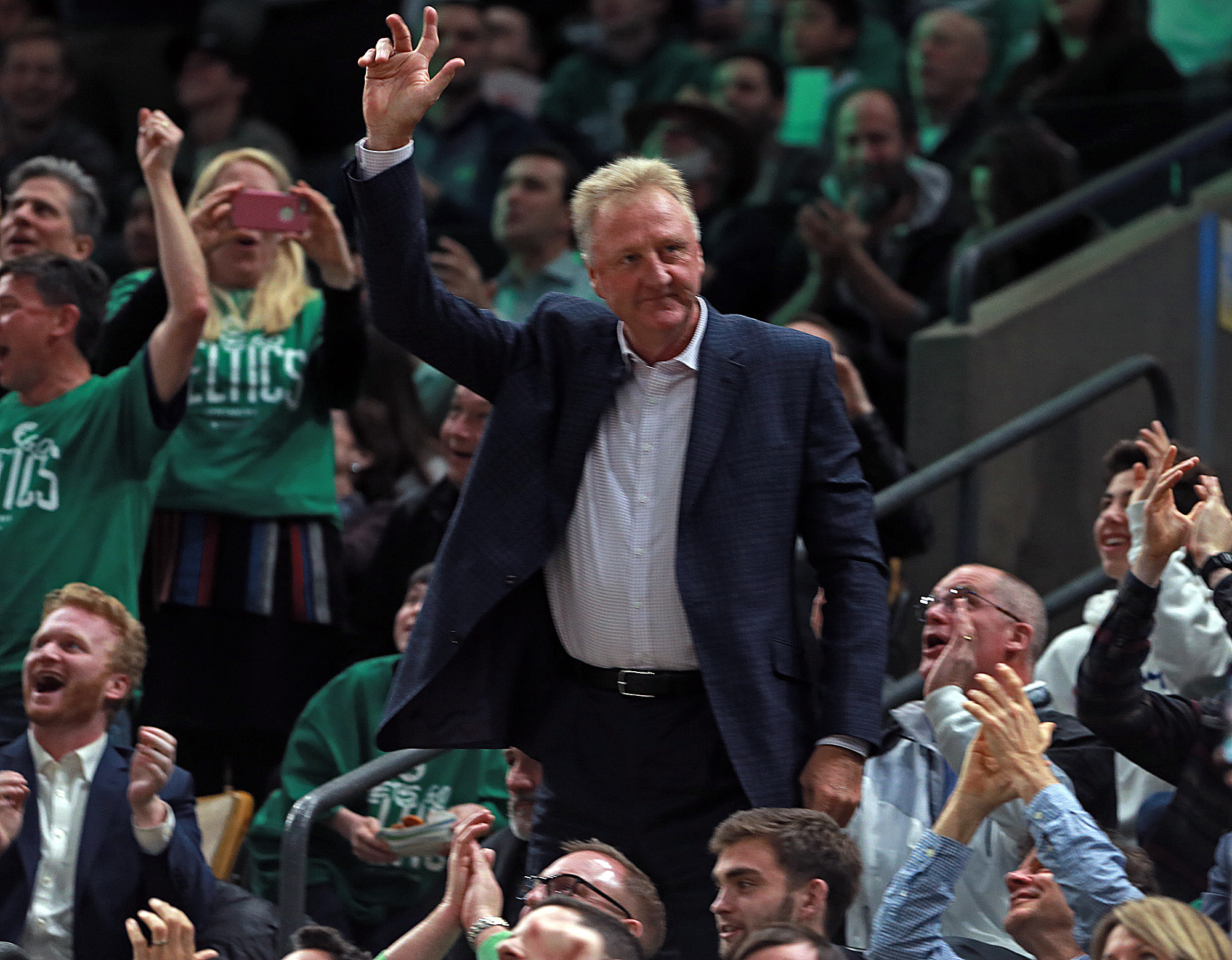 Together, Bird and Jordan combined for 26 NBA All-Star appearances. They accounted for nine championships and racked up eight MVPs. Jordan is widely considered the best player in NBA history. Bird could arguably be considered a top-five player of all time.
Bird was the NBA's MVP for three consecutive seasons from 1984-86. During that stretch, he guided the team to three straight berths in the NBA Finals, with Boston winning in 1984 and 1986. Bird had another title in 1981 when the Celtics defeated the Houston Rockets in his second year in the league.
Bird was one of the smartest players in the NBA. Not one of the most athletically-gifted players, Bird always seemed to be one step ahead of the opponent. He is also one of the best passing forwards in NBA history.
Jordan may have been the best athlete ever to play the game. He used his athleticism to blow by his defender and finish with his patented Air Jordan dunks. He led the league in scoring seven straight years (10 total). With him, the Bulls collected two separate three-peats and became a dynasty.
While Jordan and Bird got things done differently on the court, they were both proven winners.
Sidney Moncrief listed Michael Jordan and Larry Bird as two of his top three players toughest to defend
It's hard to imagine Moncrief giving up six inches and guarding Bird. The NBA's Defensive Player of the Year in 1983 and 1984 did just that. Sportscasting caught up with Moncrief recently and asked him what it was like to guard Larry Legend.
"I attempted to guard Bird," he said with a laugh. "I did so in short stretches.
"He had a high basketball IQ, and he was an extremely skilled basketball player. His shot was picture-perfect and his passing skills were on target. I don't think he gets enough credit for his skill level."
Bird is known as a trash-talker, but Moncrief said he didn't hear it when he was guarding him.
"We had a history," Moncrief said. "We played together on the (college) International team and we played against each other in the (1979) NCAA tournament (Bird's Indiana State team defeated Arkansas 73-71 in the Elite Eight). Then the Bucks Celtics rivalry was intense, so there wasn't a lot of time to talk trash. I think there's more trash-talking that goes on when you're bored.
"Guarding Larry and Michael Jordan were tough. Larry's size was always a problem. He was in the category of unguardable. Jordan's speed and athleticism always made things tough."
Moncrief said the other player who was very difficult to guard was Andrew Toney
While Bird and Jordan were obvious choices on the list of toughest players to guard, Moncrief said Philadelphia 76ers guard Andrew Toney was right there.
Toney's promising career was cut short by chronic foot injuries. He put together consecutive All-Star years. During the 1982-83 season, he put up 19.3 points as the Sixers won the NBA title. The following year, Toney averaged a career-high 20.4 points.
Former teammate Charles Barkley said Toney was the best player he ever played with. Former Celtics guard Danny Ainge said Toney kept him awake at night.
Toney played just six games in the 1985-86 season. Stress fractures in both feet forced him from the game. Had he not been injured, Toney, like Moncrief, may have reached the Hall of Fame.
"Andrew Toney was another tough one to defend," Moncrief said. "He was Steph Curry with size."
All statistics courtesy of Basketball Reference.