Larry Bird Received a Death Threat as a Rookie, and Then Tiny Archibald Picked Up the Phone
During his time on the hardwood, Larry Bird seemed like an unstoppable force of nature. No matter what you tried to do on defense — even knowing what he planned to do couldn't help — the forward was going to score. Larry Legend even persevered through incredible pain at the tail end of his career; if he was able to get on the floor, he was going to play and, more importantly, take care of business.
On at least one occasion, though, someone tried another way of stopping the Celtics star: making a death threat against him.
As a rookie, Bird received a phone call in his hotel room warning him of potential trouble. And while the forward didn't seem too bothered, his roommate, Nate "Tiny" Archibald, was still there to intervene.
Larry Bird faced an early death threat, but Tiny Archibald picked up the phone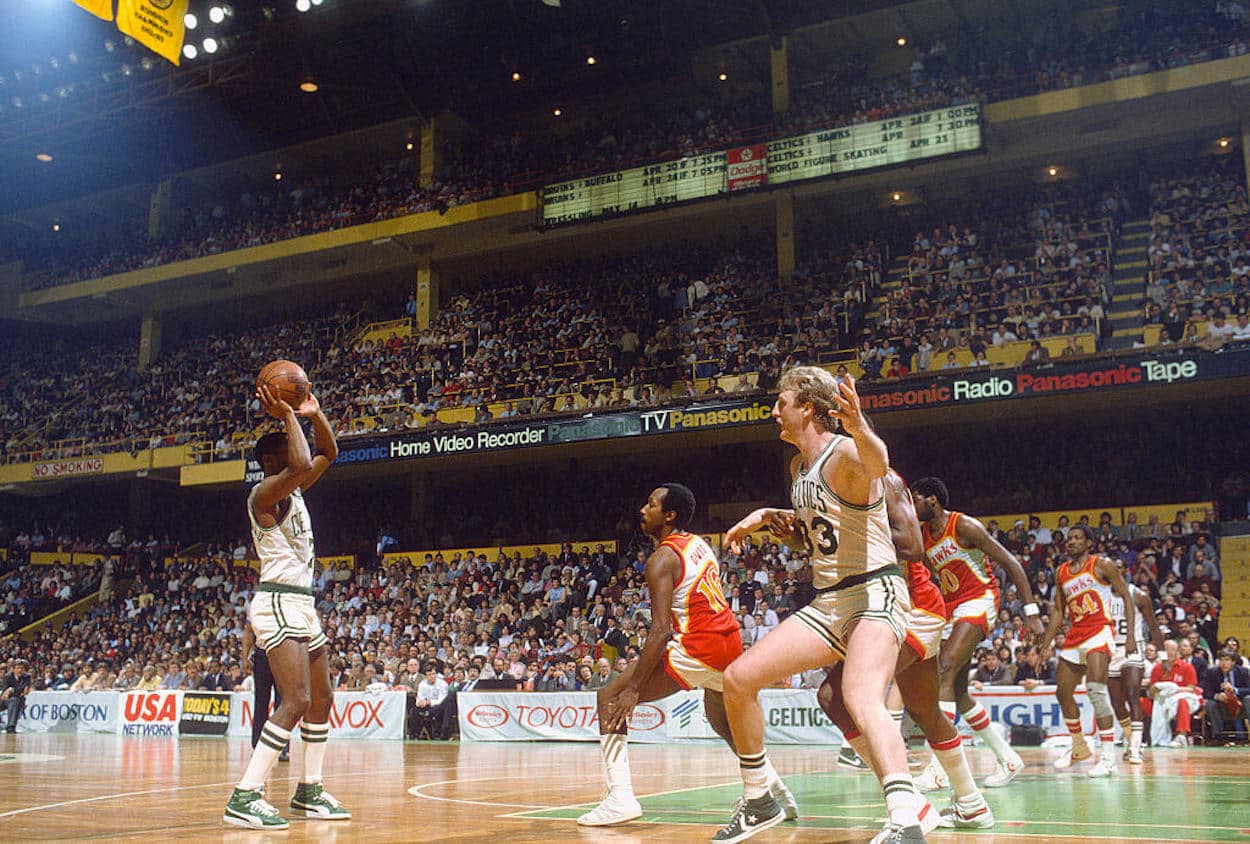 Over the years, Larry Bird established a reputation as a clutch player who was unafraid of the biggest moments. That fearlessness, it seems, also extended to death threats.
In his 1999 book, Bird Watching, Larry Legend reminisced about one such scenario from the early days of his NBA career. It seems that on that occasion, someone took the New York vs. Boston rivalry a bit too far.
"I remember during my rookie year, we played an exhibition game in New York City," the forward recalled. "I was rooming with Tiny Archibald, and the phone rang and I picked it up, and somebody was on the other end telling me they were going to kill me. I hung up, and Tiny said, 'Who was that?' I told him, 'Some guy that's going to kill me.'"
While it's humorous to imagine Bird deadpanning that line to his teammate, Archibald wasn't going to take things lying down.
"The phone rang again, and this time Tiny picked it up," the forward continued. "He chewed the guy out for 10 minutes, but I wasn't really upset about it."
To his credit, No. 33 went on to explain that he lost track of the number of threats he received over the years and accepted them as part of life in the public eye. He did note, however, that he eventually started blocking his phone to avoid any unwanted calls.
Bird received another death threat and used it to needle his coach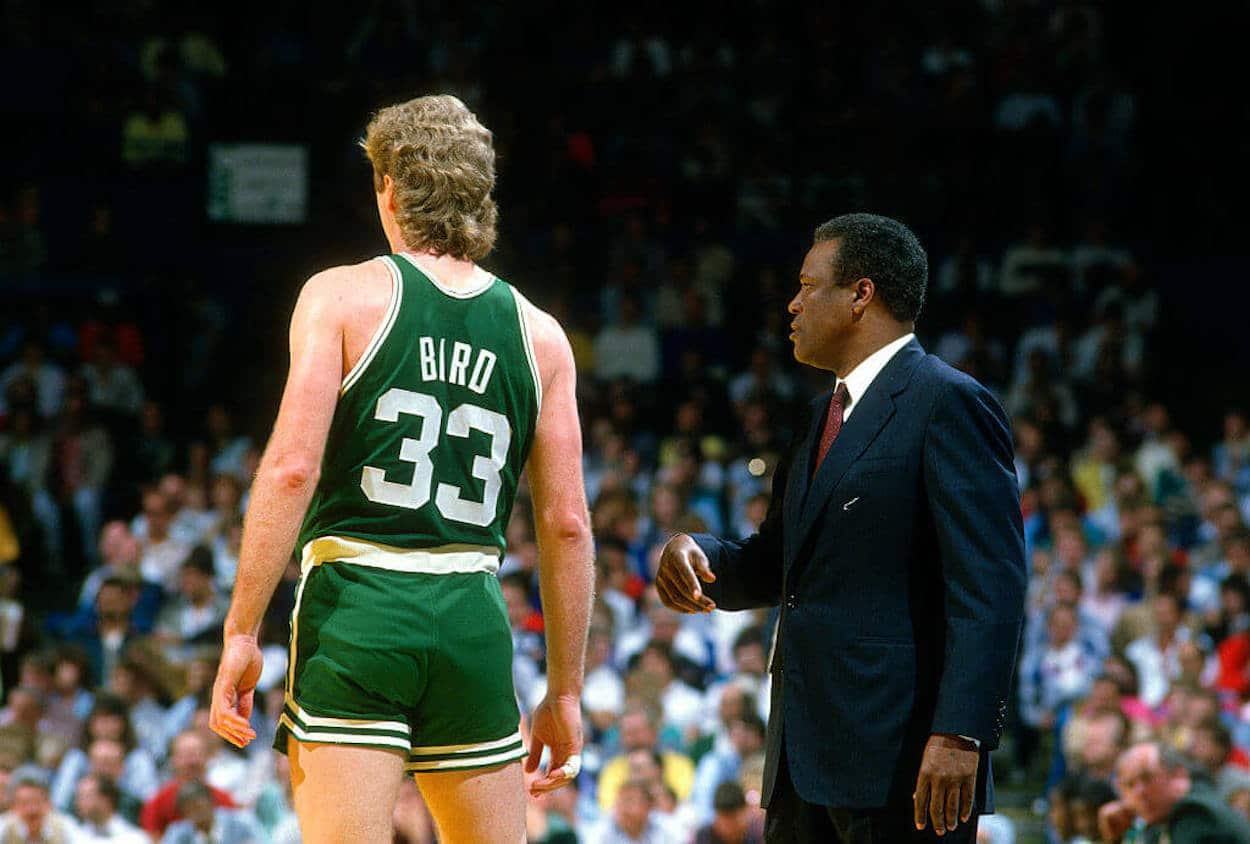 If Larry Bird was unbothered by a death threat he received as a rookie, he was even more at ease during the 1984 NBA Finals.
While the Celtics were warming up after the halftime break of a game in Los Angeles, head coach K.C. Jones called Bird over and explained that someone had made a threat against the star's life. Leaving the game was obviously an option, but the star chose to stay and promptly rejoined the lay-up line. A few minutes later, though, the coach asked for another word.
"Great," Jones said. "But do me a favor. When we go back to the huddle to start the second half, could you stand at center court? I'm afraid this guy might be a bad shot."
In Bird Watching, Larry Legend insisted that, while Jones said those words with a straight face, he was trying to add a bit of levity to the situation. In that vein, he responded in the only way he knew how.
"Anyhow, when my team gathered in the huddle to start the second half, I ran to the middle of the group and draped my arm over K.C.'s shoulder," Bird wrote.
Talk about unshakable confidence.