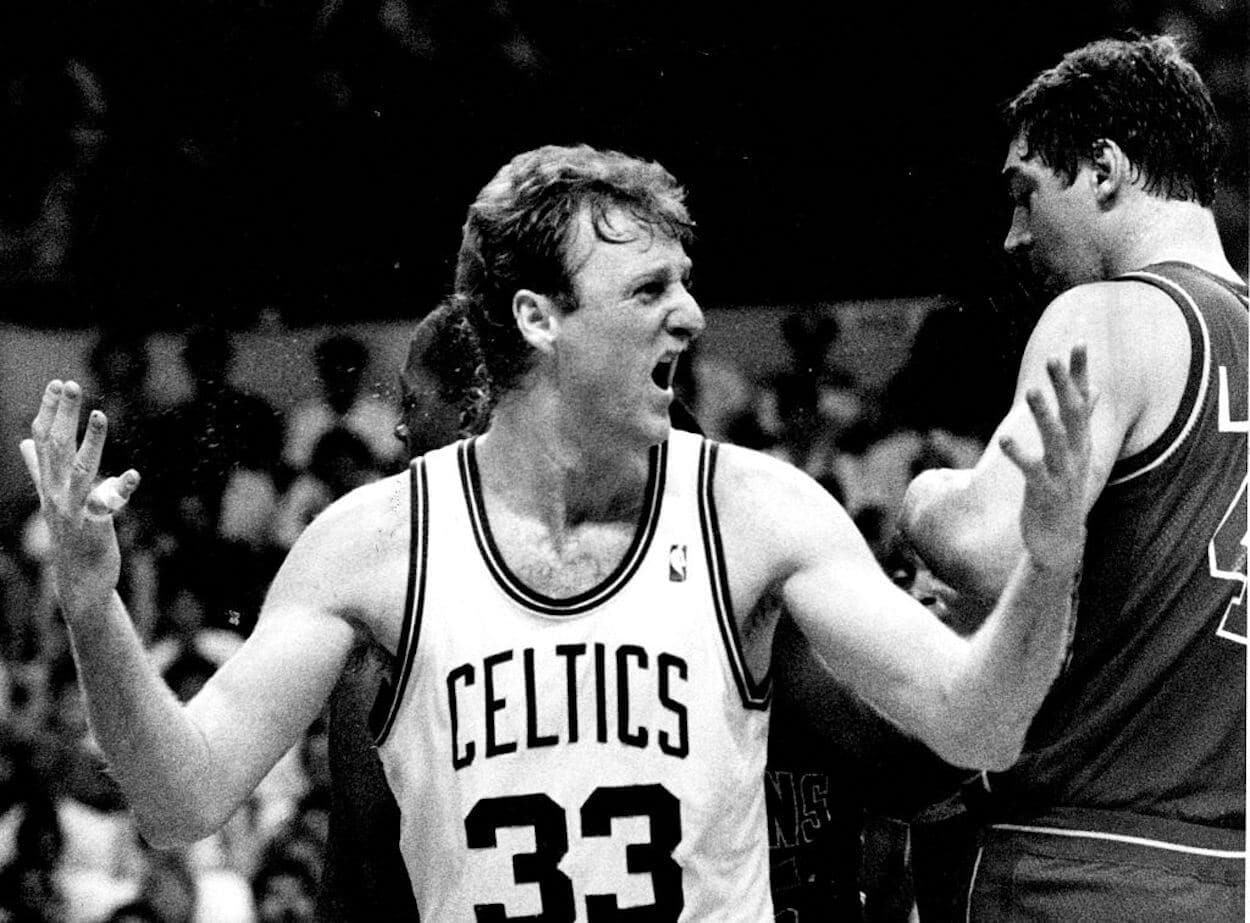 Larry Bird Talked Trash 'Like a Ventriloquist,' According to Clark Kellogg
While you could certainly hear Larry Bird talking trash, you might not see it happen. Allow Clark Kellogg to explain.
At this point in time, we've heard plenty of trash-talking stories about Larry Bird. The famous forward possessed a signature blend of dry wit and unshakable confidence, which allowed him to pull off his signature move — telling the opposition how he was going to score, then executing — with remarkable frequency. If we take Clark Kellogg at his word, though, Larry Legend had another ace up his sleeve.
During a conversation with Dan Patrick, Kellogg remembered some of his encounters with Larry Bird. Not only did the Celtics star still talk a bit of trash, despite his opponent's genial personality, but he did so without obviously moving his lips.
Sound unbelievable? Let's travel back in time and consider what happened on the court.
Clark Kellogg still remembers experiencing Larry Bird trash talk firsthand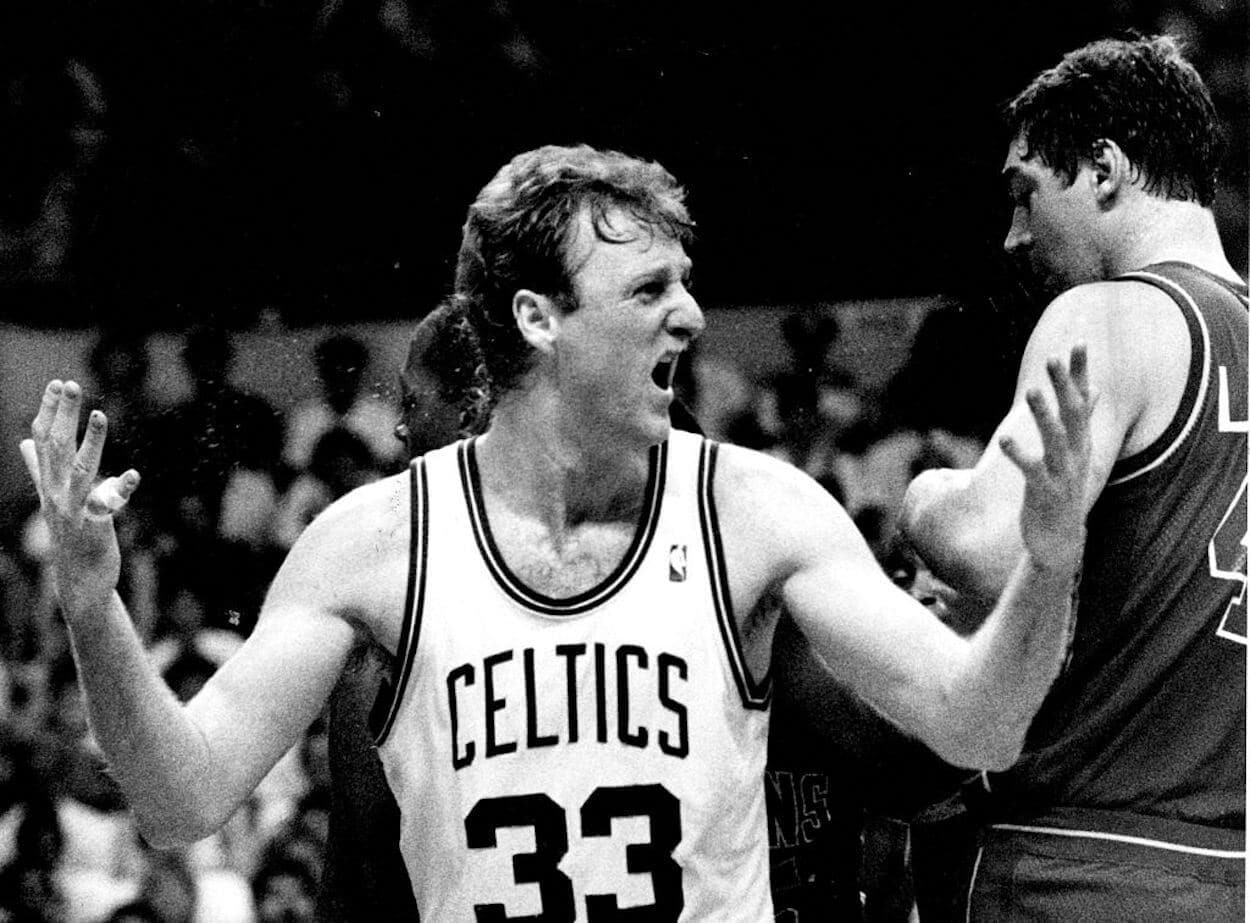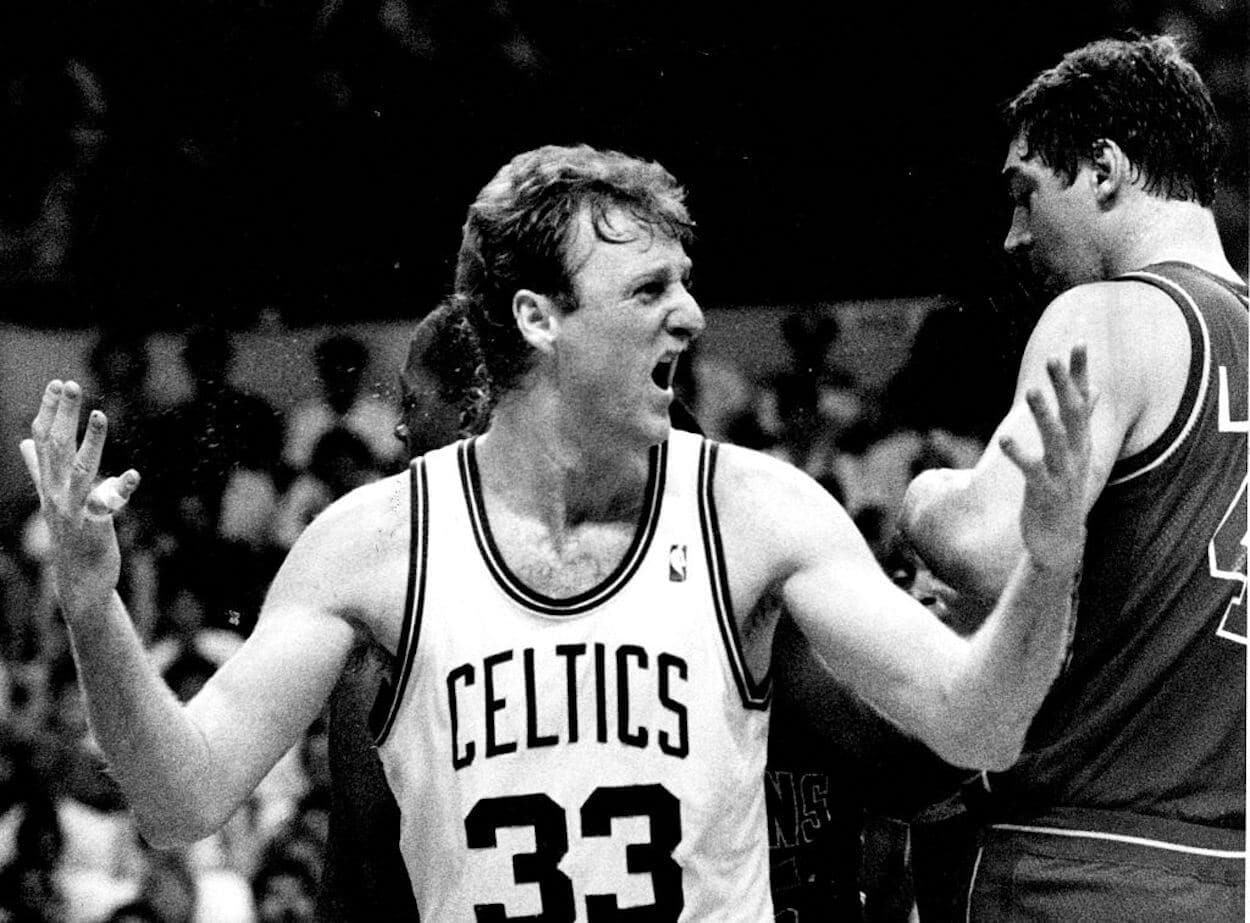 While it's easy to think that professional athletes have universally lost any sense of wonder — it's theoretically easy to be unimpressed by a star when he's your teammate rather than a distant celebrity — that isn't universally the case. Take Clark Kellogg as an example of that.
During an appearance on The Dan Patrick Show, the former Indiana Pacer shared some memories about his time in the Association. Although he remembered Bernard King as the hardest defensive matchup he ever faced in the pros, Kellogg did have some stories about Larry Bird, too.
"He was non-discriminatory," the CBS analyst said when Patrick mused that Kellog was too nice of a guy to be on the receiving end of Bird's trash talk. "Well, I didn't get the brunt of it, as I've heard over the years. 'Get your hands off of me. Be a long night.' That kind of stuff. 'You can't guard me.'"
There was apparently more to the story, though. Larry Legend didn't just talk trash, but he did it with some style.
He would do it like a ventriloquist because you couldn't see his mouth move.

Clark Kellogg
There are a few different ways to interpret that — Patrick, for example, laughingly wondered if Bird's lips were simply hidden behind his mustache — but given what we know of the forward's confidence and dry sense of humor, it's easy to imagine alternative scenarios. This was the same man, after all, who played at least part of a game left-handed; it wouldn't have been outside the realm of possibility to imagine him trying to throw his voice in an attempt to mess with the opposition.
With that being said, Larry Bird also proved his basketball chops to the former Buckeye
When you focus on trash-talking stories, it's easy to lose sight of just how good Larry Bird was. Thankfully, Clark Kellogg also had a sporting memory to share, which underscores that reality.
"I will tell you this," he remembered. "We were struggling in the early 80s, hadn't quite got, it was right before Reggie [Miller] got there in 87, and [Rik] Smits in 88, and the Davis boys. I was there for those teams as a broadcaster, but I never got to play with Reggie. I retired in 87. But there was a time, actually, when we found a way to beat the Celtics … I hit a last-second shot. We played them tough in the game. In the quirk of the schedule, sometimes you would play the same team back-to-back. One time at your place, and then you'd go there."
Unfortunately for the Pacers, they had to travel to Boston immediately after that defeat. Needless to say, things didn't go well for the visiting team.
"I don't know if Bird had played well or if he was frustrated," Kellogg continued. "Any time he came back to Indiana, you sensed he was a little more focused. But anyway, we had played them well the night before, the game before, and then like, within a few days, we had to go to the Garden. And he proceeded to drop 53 on me and whoever else was guarding him that night. And I'll never forget that. It was a different level of focus from one of the greatest players of all time."
And there you have it. Not only could Larry Bird talk trash in a variety of ways, but he could also keep his focus and pour in 50-plus points on a given night. That, as Kellogg said, is greatness.