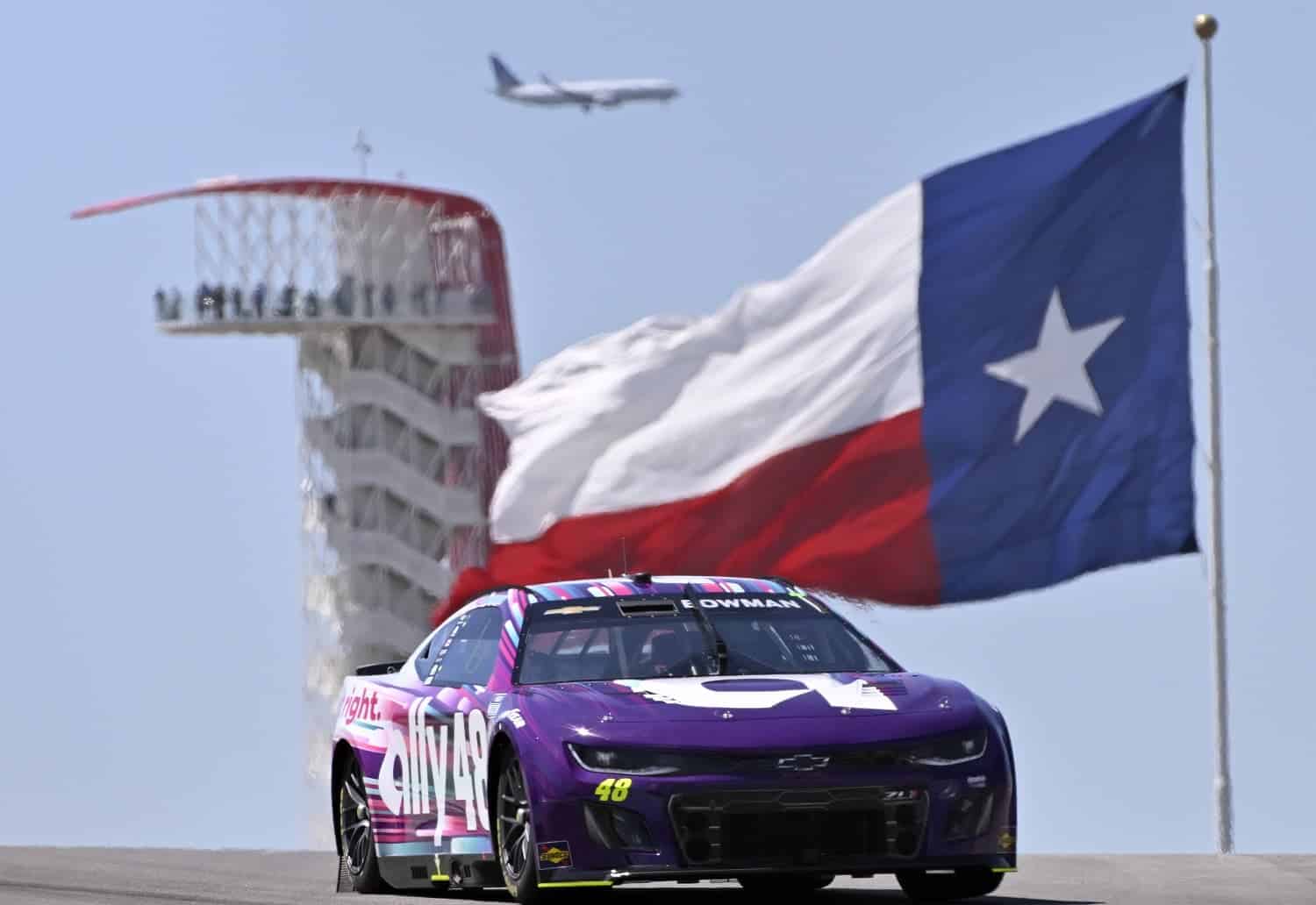 When Was the Last NASCAR Cup Series Race Without a Caution Flag?
Circuit of the Americas is the venue for NASCAR's first Cup Series race without stage cautions since 2016.
NASCAR relented in the offseason and rolled back part of a highly unpopular rule. As a result, something that hasn't happened since a race Dale Earnhardt Jr. won in 2002 could rear its head as soon as this weekend at Circuit of the Americas.
Should we get through Sunday's Cup Series race without a caution flag, a long streak that began on one of NASCAR's fastest tracks will end on one of its slowest.
NASCAR changed its stage racing rule in the offseason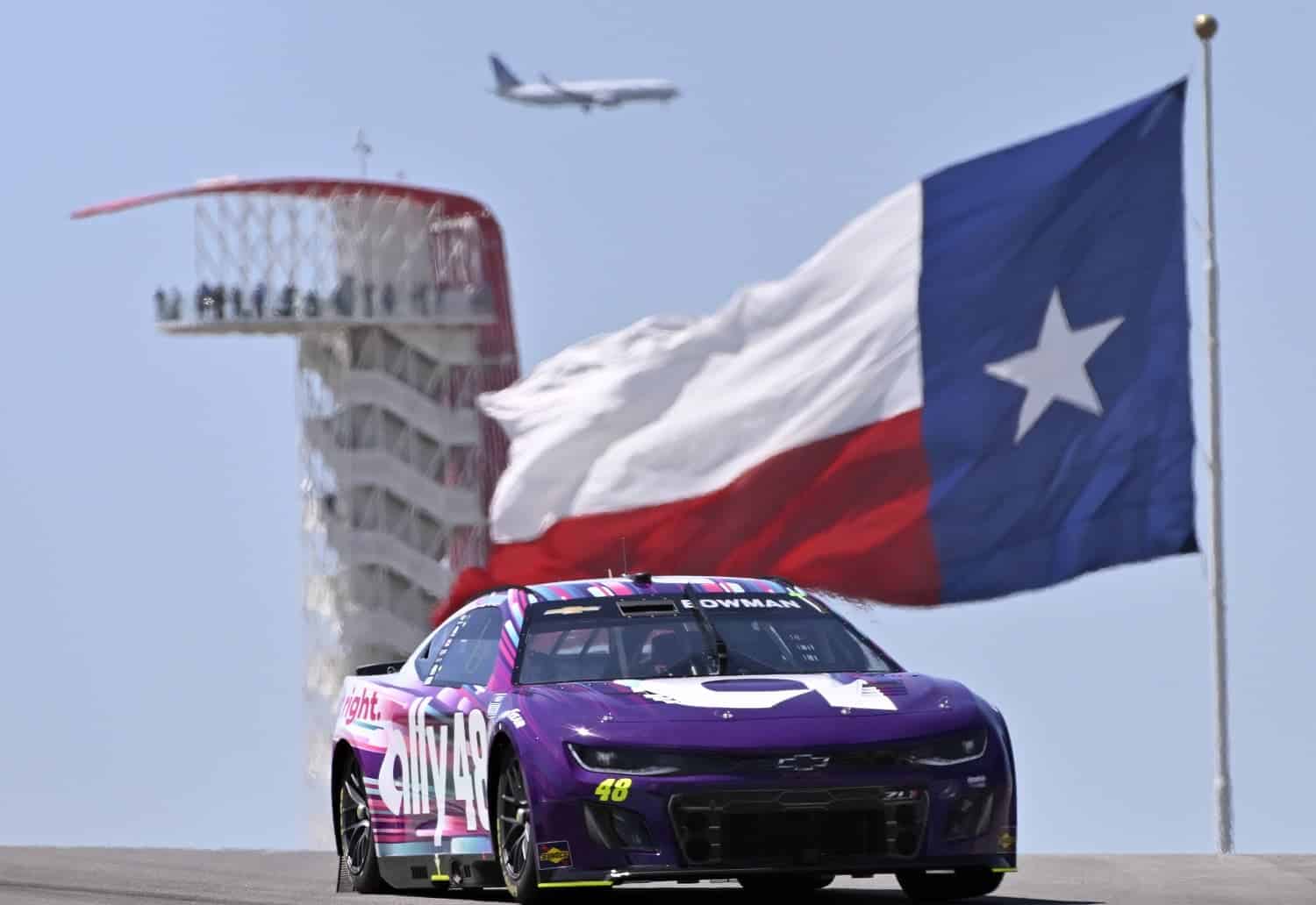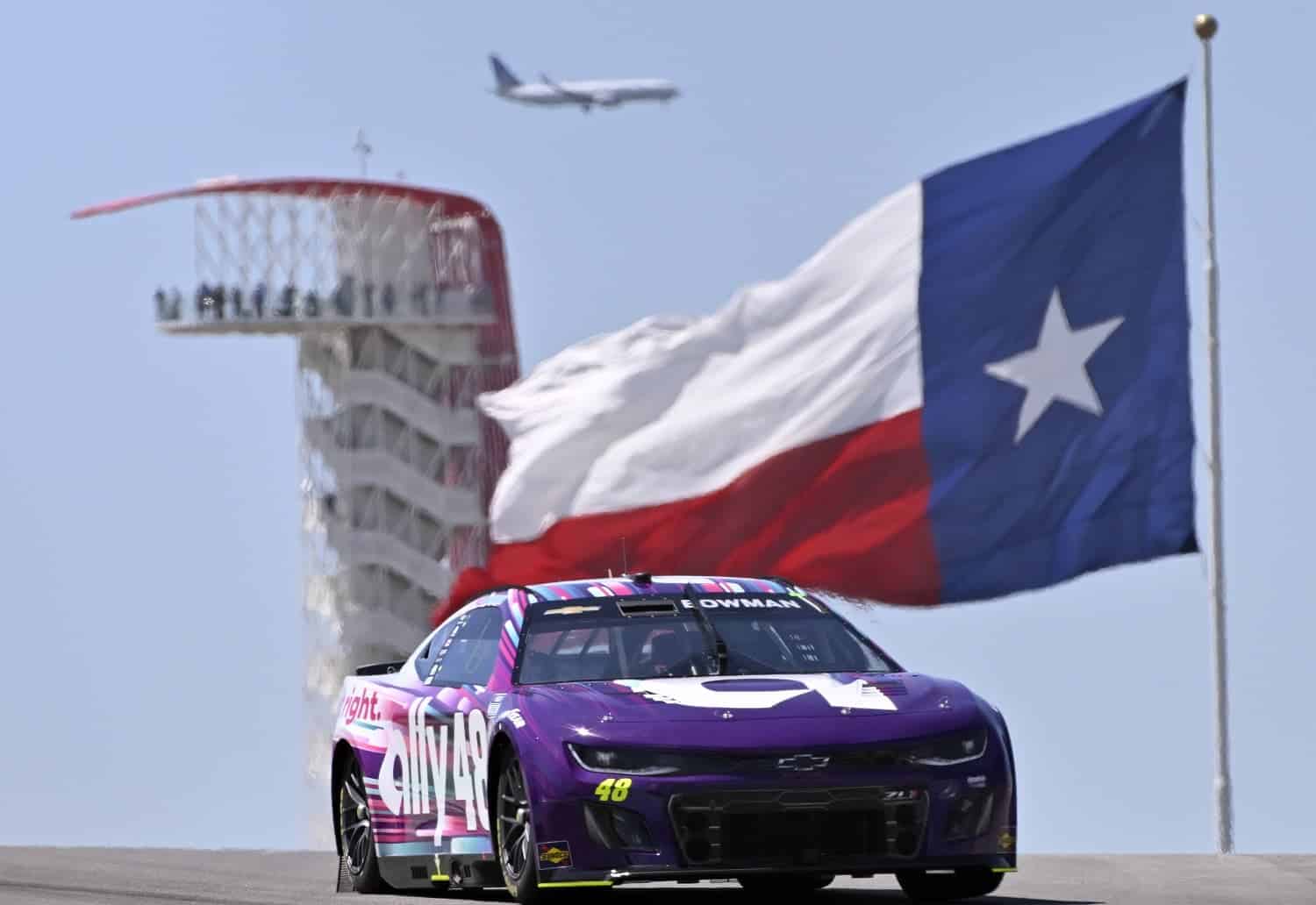 NASCAR introduced stage racing in 2017, a move that has never sat well with traditionalists. Even racing fans who gave it the benefit of the doubt eventually threw up their arms after one too many laps on road courses run under unnecessary caution flags that only help Fox and NBC pitch beer, car insurance, and fast food.
For example, the only two yellow flags to fly at Sonoma in 2019 were at the end of stages, and each chewed up three of the scheduled 90 laps on the 2.52-mile road course. That translates to 15 miles of low-speed chases on a day when the average speed of winner Martin Truex Jr. was already an uninspiring 83.922 mph.
Enough was enough, and NASCAR changed its rule for road courses this past offseason. They'll still award in-race stage points twice at venues like Circuit of the Americas, the site of this weekend's action, but the calculations will be done without interrupting green-flag action unless there is an incident legitimately requiring laps under caution.
Drivers can be drivers again, green-flag pitting could come back into play, and fans will be less likely to feel cheated by cautions that artificially bunch up the field.
When was the last NASCAR Cup Series race without a caution flag?
It's not as though stage racing has been the sole reason for cautions in NASCAR. Whether it's debris on the track at Richmond or "The Big One" at Daytona, there have always been interruptions to the racing in the Cup Series.
Given a dozen guesses, a lot of fans probably would never have figured that the last race completed without a caution flag took place on a superspeedway notorious for chaos. However, that happened on Oct. 6, 2002, when the Cup Series visited Talladega for the EA Sports 500, a 188-lap event on the 2.64-mile oval.
When the series made its first appearance of the season there for the Aaron's 499, Dale Earnhardt Jr. scored the win over Michael Waltrip, Kurt Busch, and Jeff Gordon. Forty-three cars started, and 34 finished. The chief culprit was a wreck on Lap 165. Though it triggered one of just three cautions on the day, it involved 24 cars, ending the day for seven of them.
The return engagement in the fall was different. Earnhardt won again, but there were no wrecks this time. In fact, there were no cautions at all. Earnhardt led the final 39 laps and averaged a crisp 183.665 mph in holding off Tony Stewart and Ricky Rudd.
There wasn't another incident-free race until 2019
From Dale Earnhardt Jr.'s clean-sheet victory at Talladega to the end of the 2016 season, there were no more Cup Series races without at least one caution flag. Then NASCAR introduced stage racing to the sport in 2017, taking the possibility of caution-free races off the table.
However, fans saw something new on March 3, 2019, at Las Vegas Motor Speedway as Joey Logano won a 400-mile race, during which the only cautions came at the end of stages won by Kevin Harvick and Logano. It snapped a streak of 584 races featuring at least one incident-related caution.
There was a repeat just 13 races later when Martin Truex Jr. triumphed on the Sonoma road course. The only other time it's happened since was last season at Road America, where Tyler Reddick was the winner.
With their shorter race lengths and slower speeds on winding layouts, road courses are the logical place to expect incident-free competition. The recent decision to remove stage racing from road courses for 2023 makes Circuit of the Americas on Sunday a candidate for the first zero-caution afternoon since 2002.
Got a question or observation about racing? Sportscasting's John Moriello does a mailbag column each Friday. Write to him at [email protected]