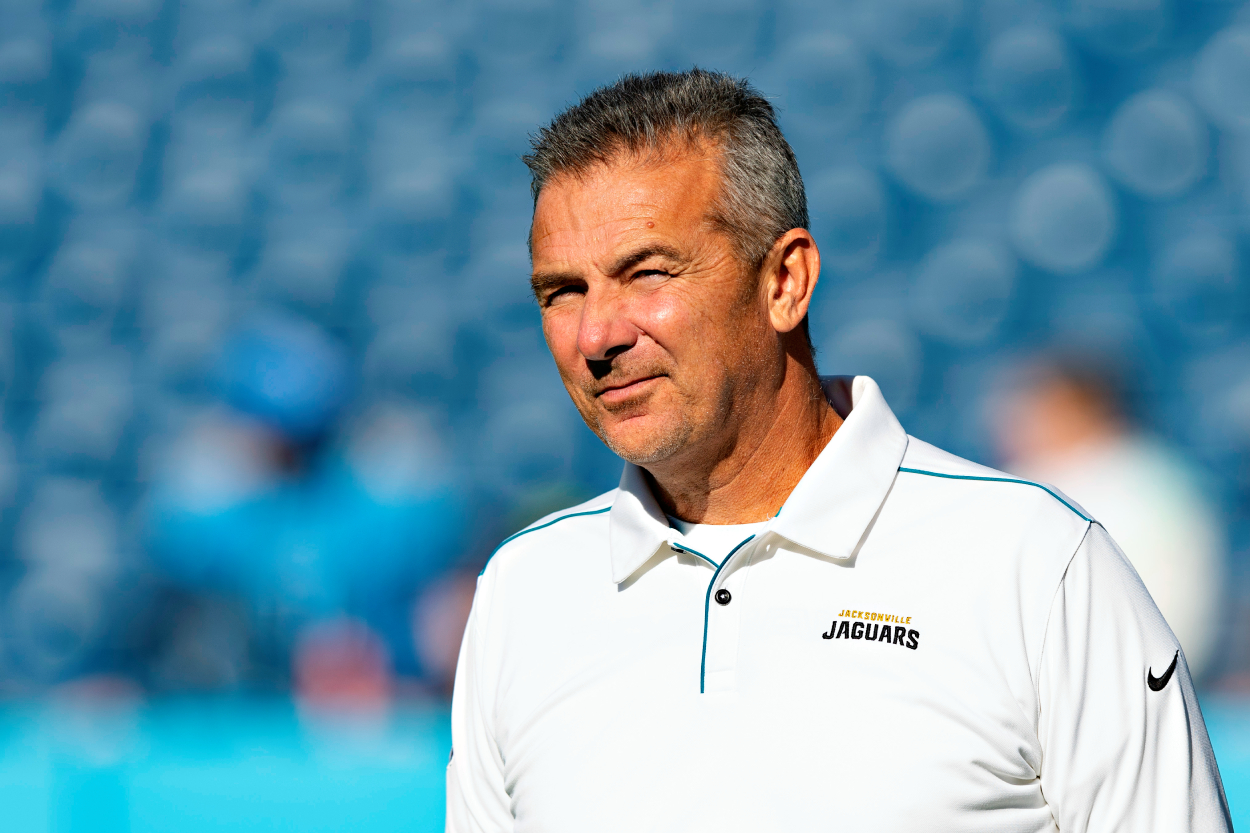 The Latest Urban Meyer News Proves He Was Never Qualified to Be an NFL Head Coach
Urban Meyer's tenure with the Jacksonville Jaguars was a disaster, and recent news about him proved he was never qualified to be a head coach in the NFL.
It was the joke of the NFL season. There seemed to be more and more drama and controversy every week, and the team didn't win nearly enough games to make up for it.
Yes, we're talking about Urban Meyer's tenure with the Jacksonville Jaguars.
Despite his immense success at the collegiate level, Meyer proved he had no business being an NFL head coach with Jacksonville this past year. He became more of a distraction than a leader and eventually got fired before the season even ended.
But the bizarre news keeps on coming.
Past incidents already proved Meyer's ineptitude, but the latest news in regards to the former coach shows why he was never qualified to lead an NFL franchise.
He simply didn't know the league.
Urban Meyer's Jaguars tenure was a train wreck
Last offseason, the Jaguars chose to take a chance on Urban Meyer.
Despite his controversial past at Ohio State and Florida and his zero NFL experience, Jacksonville hired him as its head coach.
His tenure then had controversy from the get-go.
Before the season even began, Meyer hired Chris Doyle to his staff. Doyle is a former strength coach at Iowa who allegedly bullied players and made racist remarks during his time with the program.
But the drama didn't end there.
After the Tim Tebow fiasco during training camp, the Jaguars went 2-11 under Meyer in the regular season, and none of the team's young stars showed any signs of development with him as their head coach. He then had his infamous bar video in which he was close to a woman who was not his wife, and was later accused of kicking former Jaguars kicker Josh Lambo.
Jacksonville then eventually had enough and fired him after only 13 games.
Even all that, though, doesn't prove just how unqualified he was for the job.
Urban didn't know some of the NFL's biggest stars
Jayson Jenks and Mike Sando of The Athletic recently gave an inside look at Urban Meyer's disastrous tenure with the Jaguars. And they dropped a bombshell about Meyer's NFL knowledge (or lack thereof).
"Meyer said he conducted a six-month deep dive on the NFL that included interviews with his former Florida and Ohio State players as well as a study of the salary cap," they reported in The Athletic. "But multiple sources said Meyer was unfamiliar with star players around the league, including 49ers receiver Deebo Samuel, Seahawks safety Jamal Adams and Rams defensive tackle Aaron Donald, a three-time NFL defensive player of the year."
Wait, he really didn't know of Aaron Donald, a future Hall of Famer and one of the league's biggest stars?
"Who's this 99 guy on the Rams?" Meyer reportedly asked someone on his staff, a source told Jenks and Sando. "I'm hearing he might be a problem for us."
Urban Meyer was never qualified to coach the Jaguars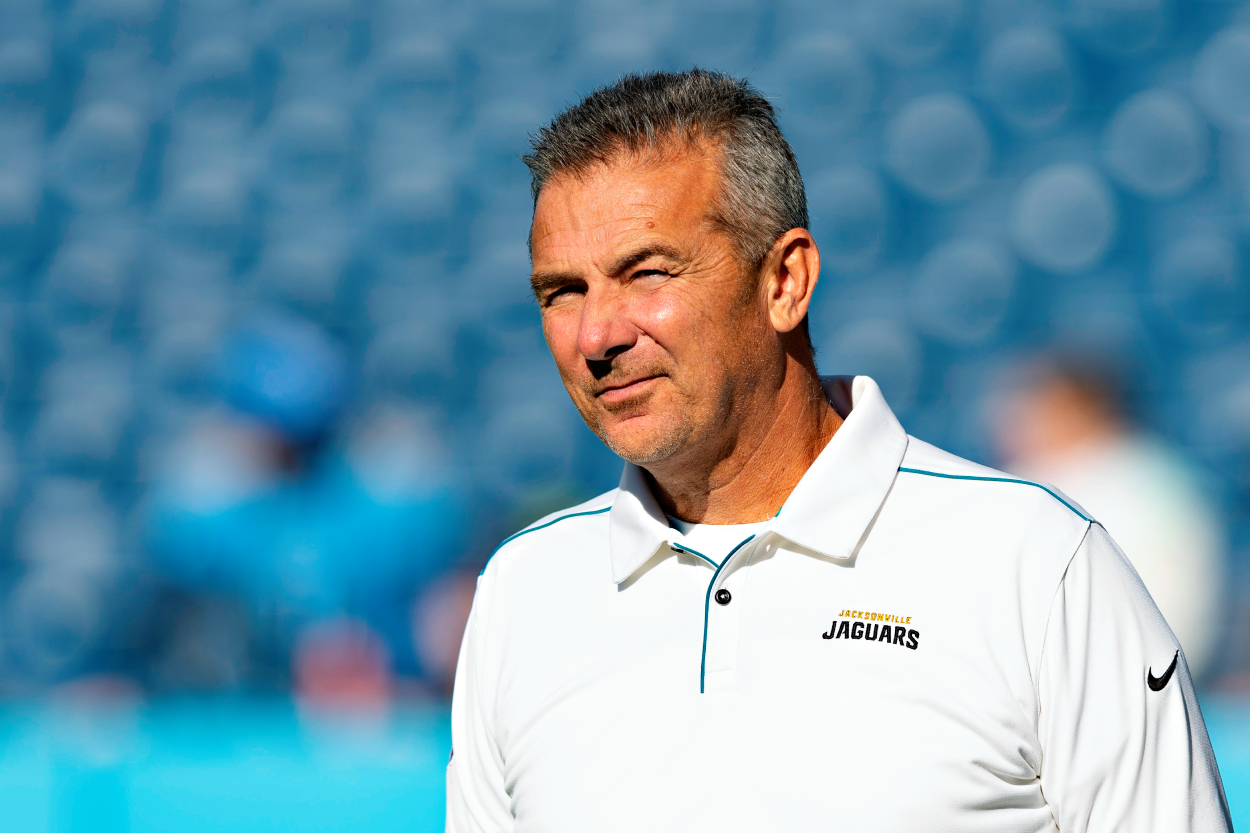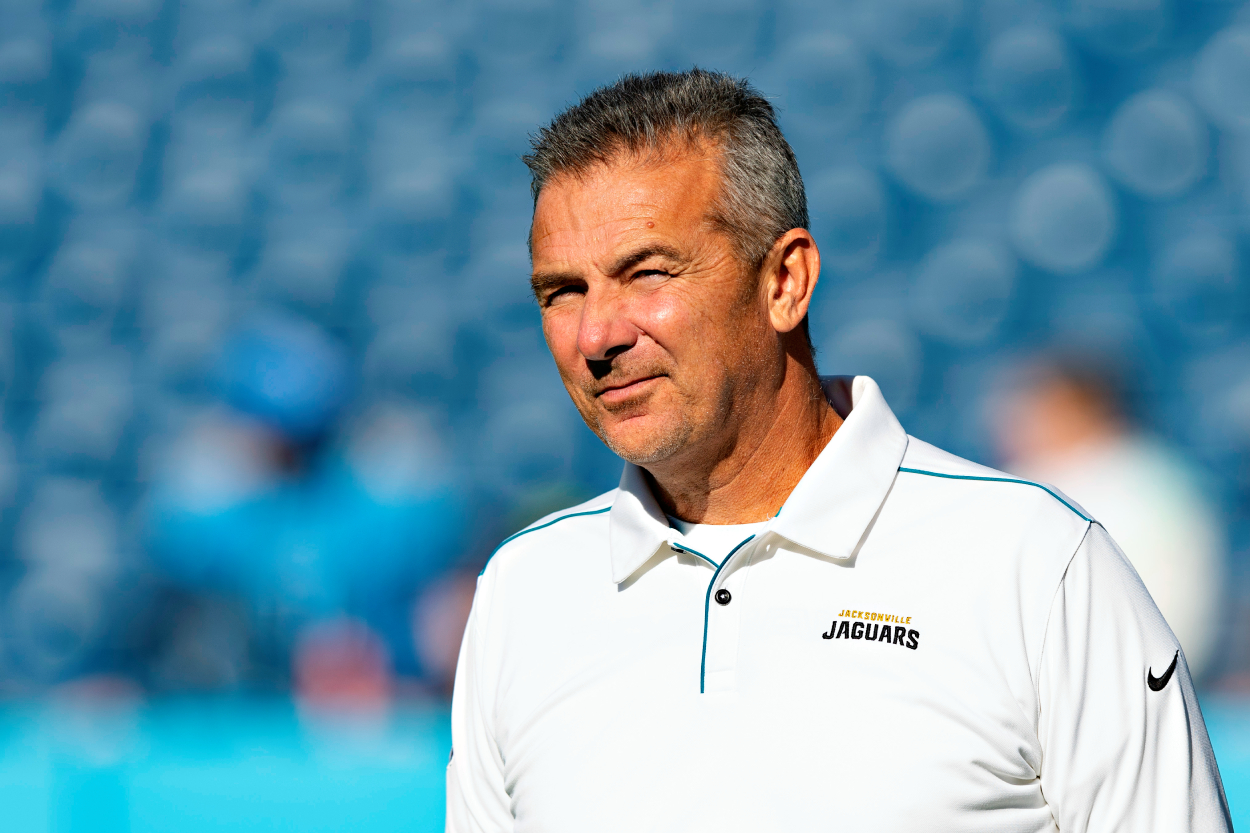 There were already clear concerns about Urban Meyer's ability to lead an NFL franchise. While he won three national titles with Florida and Ohio State, he had scandals at both programs and never showed true accountability. Meyer's experience was also all at the collegiate level, so he had never been in charge of professional adults who make millions of dollars.
But his alleged lack of knowledge about the league he was coaching in shows he was never in the least bit qualified to hold that head coaching position.
Not knowing of Aaron Donald is similar to Meyer not knowing who Lincoln Riley or Brian Kelly are in college (but worse). Donald is one of the most dominant forces the NFL has ever seen. Every football coach in America should know who he is, let alone one of the 32 head coaches in the league.
Urban isn't the only one at fault here, though. How do the Jaguars go about their hiring process? There were plenty of available coaches that were more qualified than Meyer last year. So, why did they take a chance on someone who wasn't just unproven but also controversial?
Luckily for Jacksonville, the franchise can now move on from the tumultuous era. It hired Super Bowl-winning coach Doug Pederson this offseason.
But it will still take time for fans to forget just how much Urban Meyer failed with the Jags. The pairing not only stained his legacy even further, but it put the organization's credibility into question.