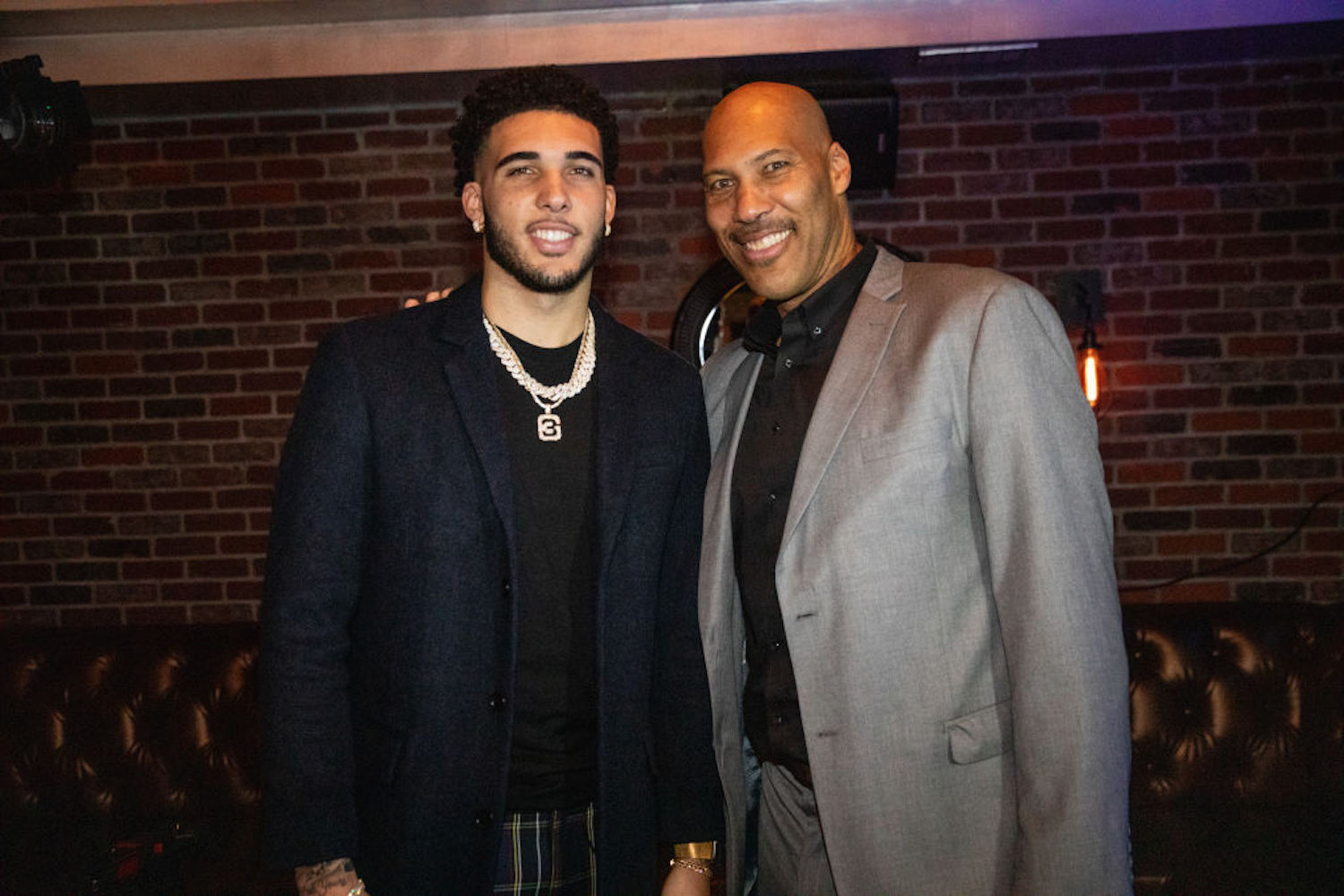 LaVar Ball Unleashes on the Pistons for Cutting His Son, LiAngelo: 'They're Gonna Learn the Hard Way'
The Detroit Pistons released LiAngelo Ball less than two weeks after signing him, and LaVar Ball had some harsh words for the franchise.
LaVar Ball's family dream finally came true when all three of his sons found themselves on NBA rosters at the same time. Lonzo is set to begin his fourth NBA season, LaMelo was just drafted No. 3 overall by the Charlotte Hornets, and LiAngelo recently signed a deal with the Detroit Pistons.
But that dream quickly came to a halt. On Monday afternoon, the Pistons released LiAngelo Ball less than two weeks after inking him to a one-year contract. Let's just say LaVar wasn't too thrilled with the decision.
The Pistons signed LiAngelo Ball on Dec. 2
Some say the middle child is always the forgotten one in the family. That's largely been the case for LiAngelo Ball in the basketball-obsessed Ball household.
Lonzo, the oldest of the three brothers, was selected No. 2 overall in the 2017 NBA draft. Three years later, LaMelo, the youngest of the bunch, went No. 3 overall in the 2020 NBA draft. But the middle child, LiAngelo, went undrafted in 2018 and still hasn't found a home in the NBA.
LiAngelo's basketball journey is mostly unknown because of the success his two brothers have already achieved. Lonzo and LaMelo were star prospects since they were in high school, and they were always destined to become top draft picks and NBA stars.
But LiAngelo hasn't yet proved he belongs on an NBA roster. Well, until earlier this month. On Dec. 2, LiAngelo signed a one-year, non-guaranteed contract with the Pistons for the 2020-21 season. Key word: non-guaranteed. He learned that the hard way just 12 days later.
Detroit waived LiAngelo Ball on Monday
Less than two weeks after signing Ball to a one-year contract, the Pistons waived LiAngelo Ball on Monday along with two other players. LiAngelo didn't play a single minute in either of Detroit's first two preseason games.
It's the second time LiAngelo has been signed to an NBA team only to be released before even getting on the court. Ball signed with the Oklahoma City Blue of the NBA G League last December only to have the season canceled shortly after.
The G League is Ball's most likely destination for this season after being waived by the Pistons.
LaVar Ball unleashes on the Pistons for cutting his son
LaVar Ball, the outspoken father of Lonzo, LiAngelo, and LaMelo, hasn't been taking the Pistons' decision too kindly. Ball participated in a Bleacher Report AMA on Monday after Detroit waived his middle son, and he had some harsh words for the franchise.
I definitely have thoughts on that. The people in Detroit are great. I love the fans, but the franchise over there is raggedy as hell. They don't know a good player. I was giving them a lottery pick for free! Has the skills to play and the notoriety to bring everybody to the game. How do you throw that out the window? They're gonna learn the hard way. My boys are gonna end up together playing somewhere. 'Gelo can shoot the lights out. That was raggedy what they did. But hey, they're gonna learn the hard way.

LaVar Ball