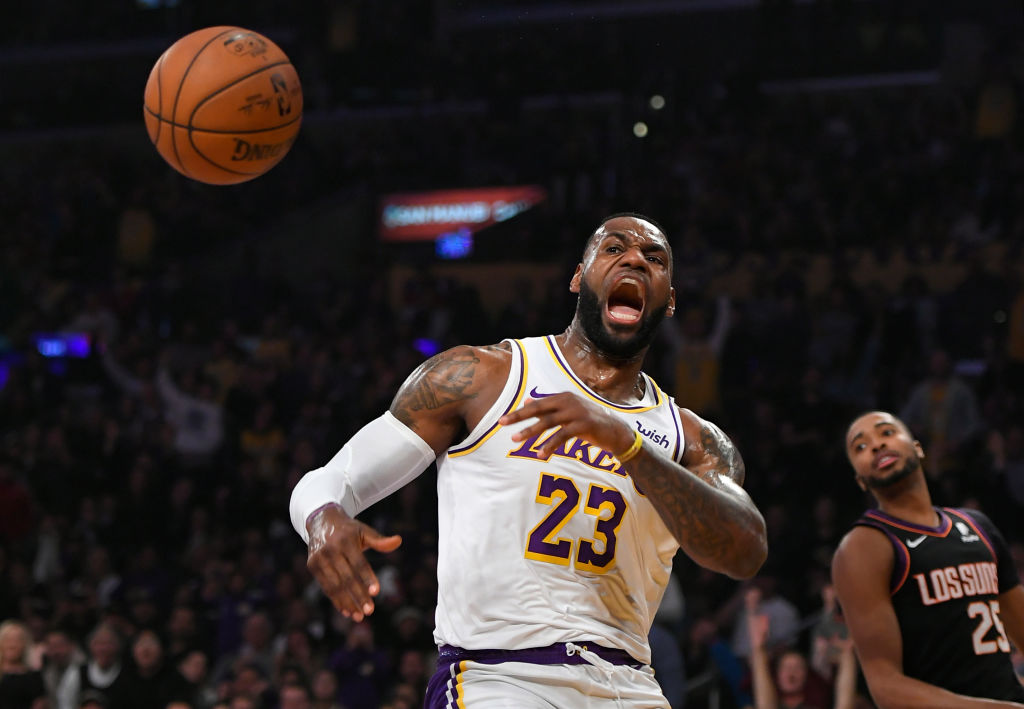 Lebron James Hits Nothing but Net With His Latest Idea
Los Angeles Lakers star LeBron James is helping to fund a program that will send 193 students to college for free.
LeBron James has schooled plenty of professional basketball players in a 17-year NBA career.
Now, the third-leading scorer in league history will school 193 high school juniors in an entirely new way and a substantial show of generosity.
The Los Angeles Lakers star is helping to foot the bill for them to earn college degrees.
A life-changing moment at Kent State during a routine visit
A group of 193 Akron, Ohio, teens was on the Kent State campus for the type of visit that high school students typically make during their junior year while closing in on the college application process.
There was the usual looking around at academic buildings and other campus facilities, plus the expected greetings from university officials. When the students, all members of the inaugural I Promise Network class supported by the LeBron James Family Foundation, sat down to hear from Kent State President Todd Diacon, there were envelopes waiting under their chairs.
With many of the students' parents looking on, Diacon asked the students to open the envelopes. They would realize moments later that their lives might change forever; they were being awarded four years of free tuition and one year in the dorms with a meal plan.
The offer comes with strings attached but is incredibly generous
Officials from Kent State and the LeBron James Family Foundation began talking two years ago about what to do as the first generation of the more than 1,400 total enrollees in the LJFF reached high school. They began by scheduling three- and four-week summer learning sessions on campus aimed at improving college testing scores.
Next came the planning to get graduates into Kent State, 10 miles northeast of Akron. The plan they developed requires commitment from the students but is more than fair.
The 193 students will have to go through the regular admission process at Kent State, fill out financial aid applications for various programs and participate in community service programs each semester. They will also be required to accumulate a minimum number of credits each year.
In return, Kent State will pay for whatever tuition isn't covered by the financial aid programs. In return, students will perform some work-study jobs on campus. Everyone who follows the plan and walks the stage on graduation day in four years leaves campus with no student loans to pay off.
Creating a community within the community
LeBron James, who recently moved past Kobe Bryant for third place on the NBA career scoring list, was the force who put everything in motion through his foundation, which is committed to helping residents of Akron, his hometown.
Akron embraced James as he grew from a promising teen basketball prospect at St. Vincent-St. Mary to one of the most heavily publicized high school players ever.  His decision to leave the Cleveland Cavaliers after seven seasons to join the Miami Heat created hard feelings, but James never forgot his roots.
The partners in the scholarship program say their work is not done. Fundraising has begun to help cover the cost of books and incidentals.
One important component being offered is the free year of room and board. That opportunity is being offered for the freshman year to help the students acclimate to college life and to continue forging relationships.
In that sense, they become something comparable to teammates surrounding basketball stars like their benefactor with everyone looking out for the team and aspiring to do great things.