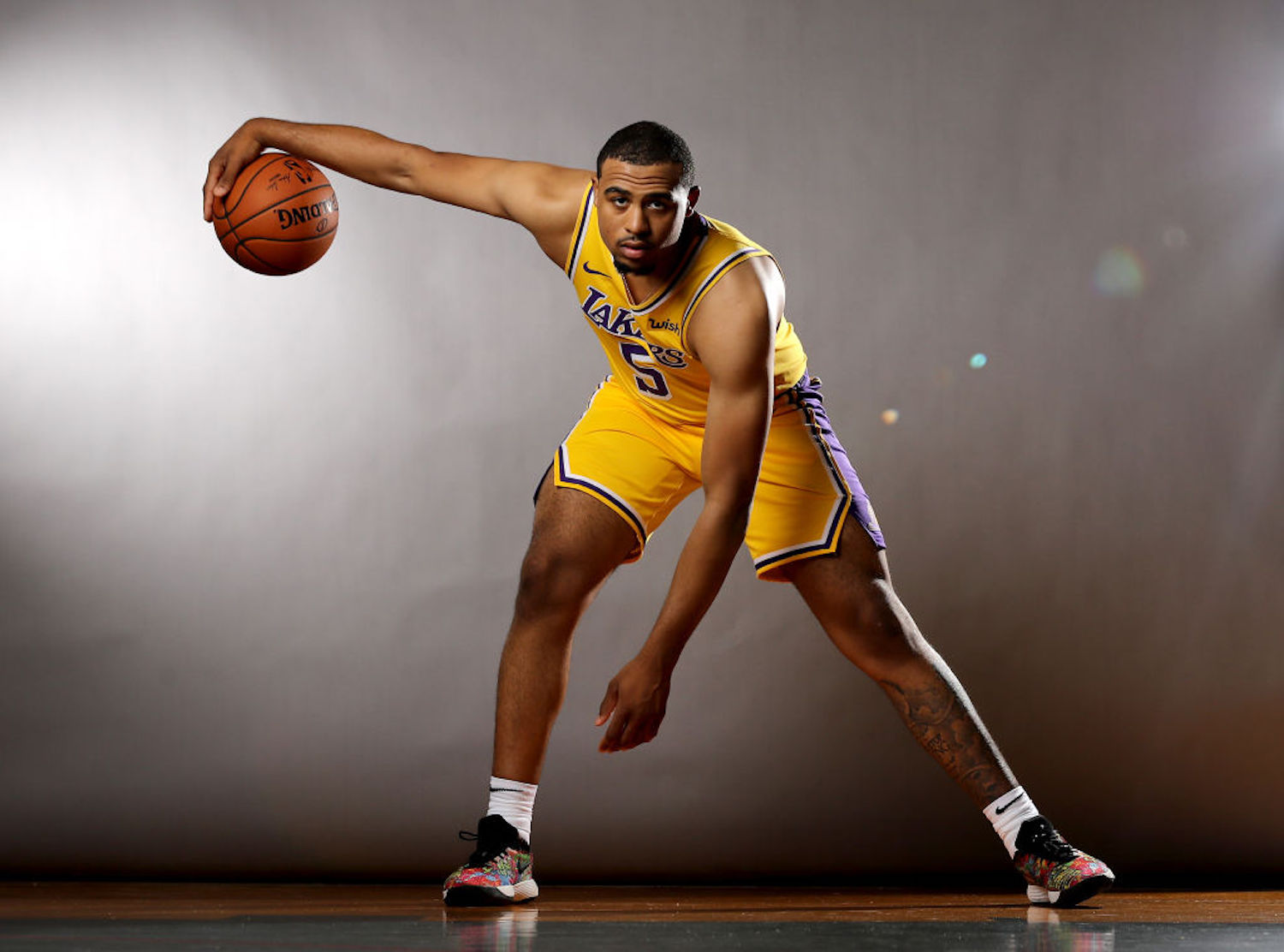 LeBron James Knew Talen Horton-Tucker Was a Star When He Was Still in High School
Talen Horton-Tucker is looking like a breakout star for the Los Angeles Lakers, but LeBron James had his eyes on him since high school.
Talen Horton-Tucker has been the MVP of the 2020 NBA preseason so far. The former second-round pick is already looking like a breakout candidate for the Los Angeles Lakers this season, and LeBron James might've actually been the first one to realize his star potential.
James saw Horton-Tucker play back when he was in high school, and he immediately told his agent, Rich Paul, how impressed he was. A few years later, Horton-Tucker is ready to help James to his second consecutive NBA title.
Talen Horton-Tucker is lighting it up in the preseason
Talen Horton-Tucker was virtually an unknown name in the NBA entering the 2020-21 season, but he changed that fairly quickly with an electrifying start to the preseason.
The second-year forward tallied 19 points, nine rebounds, four assists, and three steals in the Lakers' preseason opener. He followed that performance up with 33 points, 10 rebounds, four assists, and four steals in their second tilt. Horton-Tucker looks like a revelation heading into the season, but where did he come from?
The Lakers selected Horton-Tucker with the No. 46 overall pick in the 2018 NBA draft out of Iowa State. He spent most of his rookie year in the G League with the South Bay Lakers. Horton-Tucker averaged 5.7 points per game in six appearances for Los Angeles.
The 20-year-old wasn't at all part of the rotation for the Lakers last season, but he's already proved he deserves a roster spot for the 2020-21 season.
LeBron James loved Horton-Tucker out of high school
Horton-Tucker might not be a popular name in the NBA circle quite yet, but he was a high-profile recruit coming out of high school. He was ranked the No. 57 overall recruit and the third-best player from Illinois out of Simeon High School.
Simeon, the same school Ben Simmons and Jabari Parker attended, was often featured on national television while Horton-Tucker was on the team. They drew some powerful eyes across the world of basketball, including those of LeBron James.
James recently spoke to reporters about Horton-Tucker and revealed he saw great things in the Lakers' second-year man from a young age.
I saw him about three and half, four years ago. I was watching a high school basketball game and I happened to catch Simeon playing. And I told our agent at the time — it's now Talen's agent, Rich Paul — that he needs to take a look at this kid Talen Horton-Tucker that's at Simeon. I think the kid is super talented. This was like four years ago.

LeBron James
Maybe James has a future in an NBA front office.
Can Horton-Tucker contribute for the Lakers this season?
The Lakers are coming off a dominant championship run from last season, but they might have an even deeper and more talented roster in 2020-21. LA added Marc Gasol, Montrezl Harrell, Dennis Schroder, and Wesley Matthews in the offseason, so cracking the rotation will be tough for Horton-Tucker.
But if THT keeps playing as he has through the start of the preseason, the Lakers will have no choice but to give him some minutes off the bench.