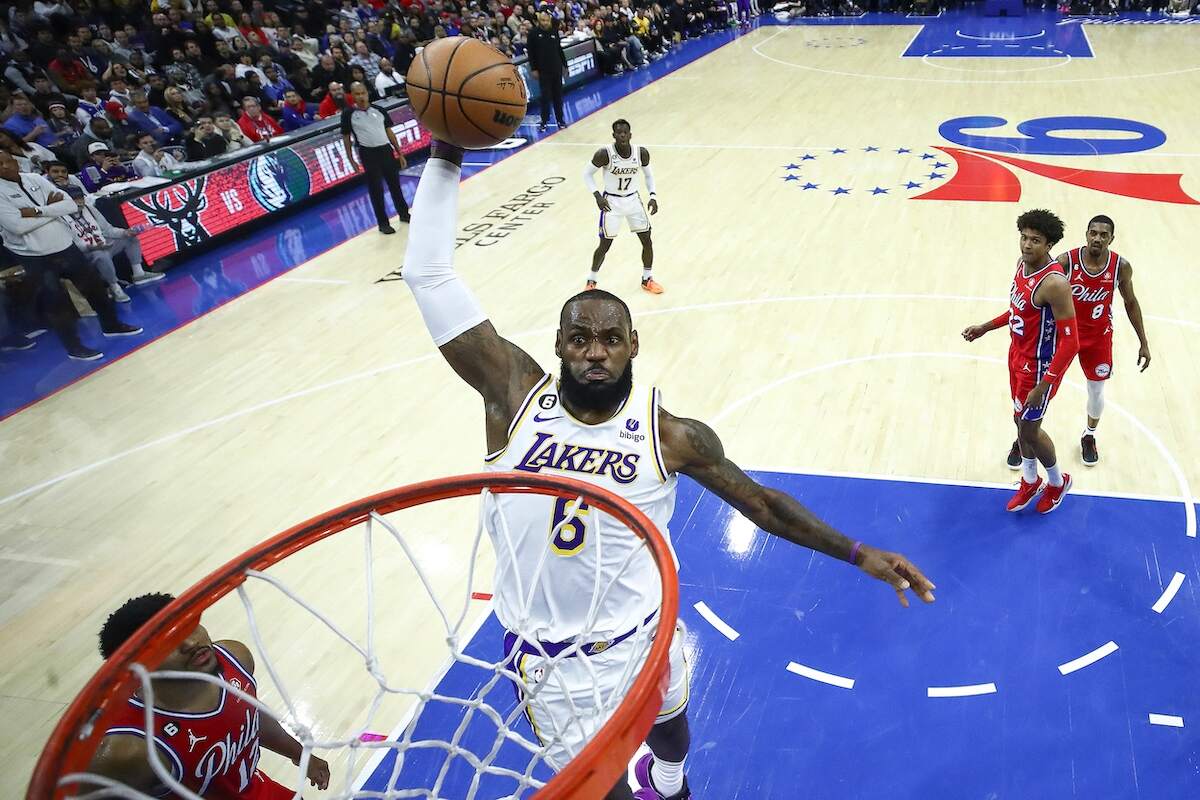 LeBron James' Life Revolves Around Basketball, but 'Romeo and Juliet' Once Came First
LeBron James' life has always been about the NBA and basketball. But in high school, 'Romeo and Juliet' once came first for him.
NBA superstar LeBron James' life has always been about basketball. From his high school days at St. Vincent–St. Mary to his NBA days with the Cleveland Cavaliers, Miami Heat, and LA Lakers, James has become an iconic celebrity because of what he's done on the basketball court.
However, during his high school career, there was one instance where basketball didn't come first for the Ohio native.
LeBron James was an unreal high school basketball star
LeBron James was potentially the most hyped high school basketball player of all time. At Akron, Ohio's St. Vincent–St. Mary, James led his team to three state championships and a national championship, according to the school's site.
As a junior, Sports Illustrated even deemed him "The Chosen One." People filed into high school arenas to watch him play basketball.
James' play led to him entering the NBA straight out of high school. His home team, the Cleveland Cavaliers, selected him with the No. 1 overall pick in the 2003 NBA Draft.
However, while it appears that the power forward's life has always been all about basketball, basketball, and more basketball, you'll be surprised to learn that Romeo and Juliet came first.
'Romeo and Juliet' once came before basketball for LeBron James
Although LeBron James was a superstar basketball player in high school, he was a good student, too. His high school teacher Beth Dolan told The Athletic:
"The LeBron that you see is genuinely the kid he's been, just even better. To me, he was always extremely courteous and silly, and he would know when to turn it on and turn it off. I think some of the earliest things that I remember most about him is when they were freshmen; LeBron specifically would come in my room and study and like leave a study hall so he can get work done."
At the time, James was about to play in the state championship game with his high school team. However, he had to make sure he got his Romeo and Juliet project finished first.
"They were going to their first [Ohio basketball state] championship as freshmen, and he was in this room turning in a project early on Romeo and Juliet and making sure he had it all in and turned into me," Dolan explained. "He was like, 'We're going to be there all weekend, and I need to get this done.'"
She continued: "It was kind of a scrapbook of 'pick current people to be Romeo and Juliet,' and I think they picked like 50 Cent and whoever else was cool at the time. I can't tell you everything that was in it now, but it was a project that wasn't due 'til after the state championship. But he wanted to make sure."
It would be interesting to see how much that project is worth now. The whole basketball thing, though, has worked out for James.
LeBron James has become an NBA legend
After going to the Cavaliers with the No. 1 pick in 2003, James instantly became a star. He averaged over 31 points per game in his third season and led the NBA in scoring in his fifth. James led the Cleveland Cavaliers to the NBA Finals in 2006-07 and 2015-16 NBA Finals when he returned to Ohio from Miami. The latter finals ended victoriously for James and the Cavs, securing the forward Finals MVP honors.
With additional championships in Miami (2012 and 2013) and LA (2020), the NBA star is now a four-time league MVP, four-time Finals MVP, and 19-time All-Star. In early 2023, James became the all-time leading scorer in NBA history, surpassing former record-holder Kareem Abdul-Jabbar. A business mogul off the court, he became the first active player to make $1 billion in earnings from his basketball career.
Yes, Romeo and Juliet may have come first that week in high school. Basketball, though, has always been at the center of his life and has ultimately worked out for him.
Stats courtesy of Basketball Reference