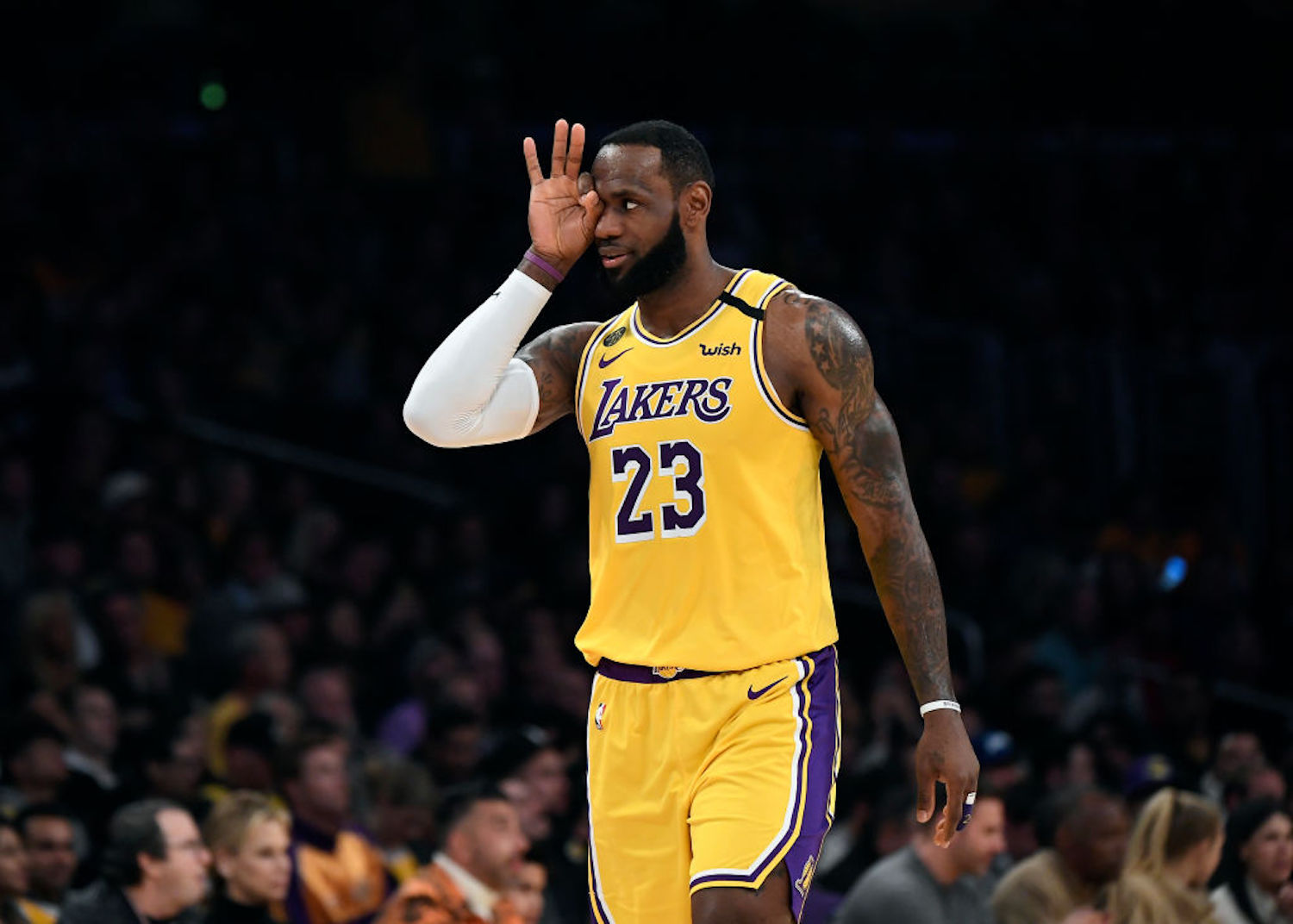 LeBron James Shares a Birthday With Another Athlete Who's Won 11 More Championships Than Him
On Dec. 30, the sports world celebrates LeBron James' birthday, but he's not the only championship-winning athlete who was born on this day.
There are so many dates on the yearly sports calendar that fans are incredibly thankful for. Super Bowl Sunday, the start of March Madness, and Masters Sunday are just a few of the many, but Dec. 30 is a lesser-known date that has brought sports fanatics so much joy.
Dec. 30 is the birth date of the one-and-only LeBron James, the greatest basketball player of the 21st century. Coincidentally, the greatest golfer of the 21st century was born on the same day nine years prior. That's right, James shares his birthday with Tiger Woods.
LeBron James and Tiger Woods are already all-time greats
Sports fans born in the last 30 years have been spoiled their entire lives. This generation has grown up watching two legends — LeBron James and Tiger Woods — dominate their respective sports for two decades.
James was considered a basketball prodigy ever since he graced the cover of Sports Illustrated at 16 and was labeled 'The Chosen One.' Even with all that pressure thrown on him from a young age, James somehow exceeded expectations throughout his career.
James was taken by the Cleveland Cavaliers with the No. 1 overall pick in the 2003 NBA draft. Fast forward 17 years and The King has racked up over 34,000 points, 9,400 rebounds, and 9,300 assists. He's already scored the third-most points in NBA history, and he's not even close to finished writing his story. James has played in 16 All-Star games, won four NBA MVPs, and hoisted four NBA championship trophies.
As dominant as James has been throughout his career, Tiger Woods might've been even more so. Woods went through an incredible stretch in which he won six major championships in the span of three years. He now has 15 career majors and a PGA Tour-record 82 wins to his name.
LeBron James shares his birthday with Tiger Woods
Want to know the secret to becoming one of the greatest athletes of all time? Apparently, it's as simple as being born on Dec. 30. LeBron James and Tiger Woods, who are arguably the best basketball and golf players in the history of the sports, and they both celebrate their birthday on Dec. 30.
James was born on Dec. 30, 1984, while Woods was born on the same day in 1975. In 2020, James will turn 36 and Woods will turn 45.
Happy birthday to two living legends.
Appreciate James' and Woods' greatness while you still can
What's even more impressive than James' and Woods' dominance in their respective sports is their longevity. At 36 and 45 years old, both Hall-of-Famers are still competing for championships. James just won his fourth NBA title a few months ago, and Woods won his 15th major championship just last year.
The NBA still goes through LeBron James, just as the PGA Tour still goes through Tiger Woods when he's healthy and on his game. We don't have many years left of watching these two compete on the highest level, so we must appreciate them while they're still here.
All stats courtesy of Basketball Reference and PGA Tour