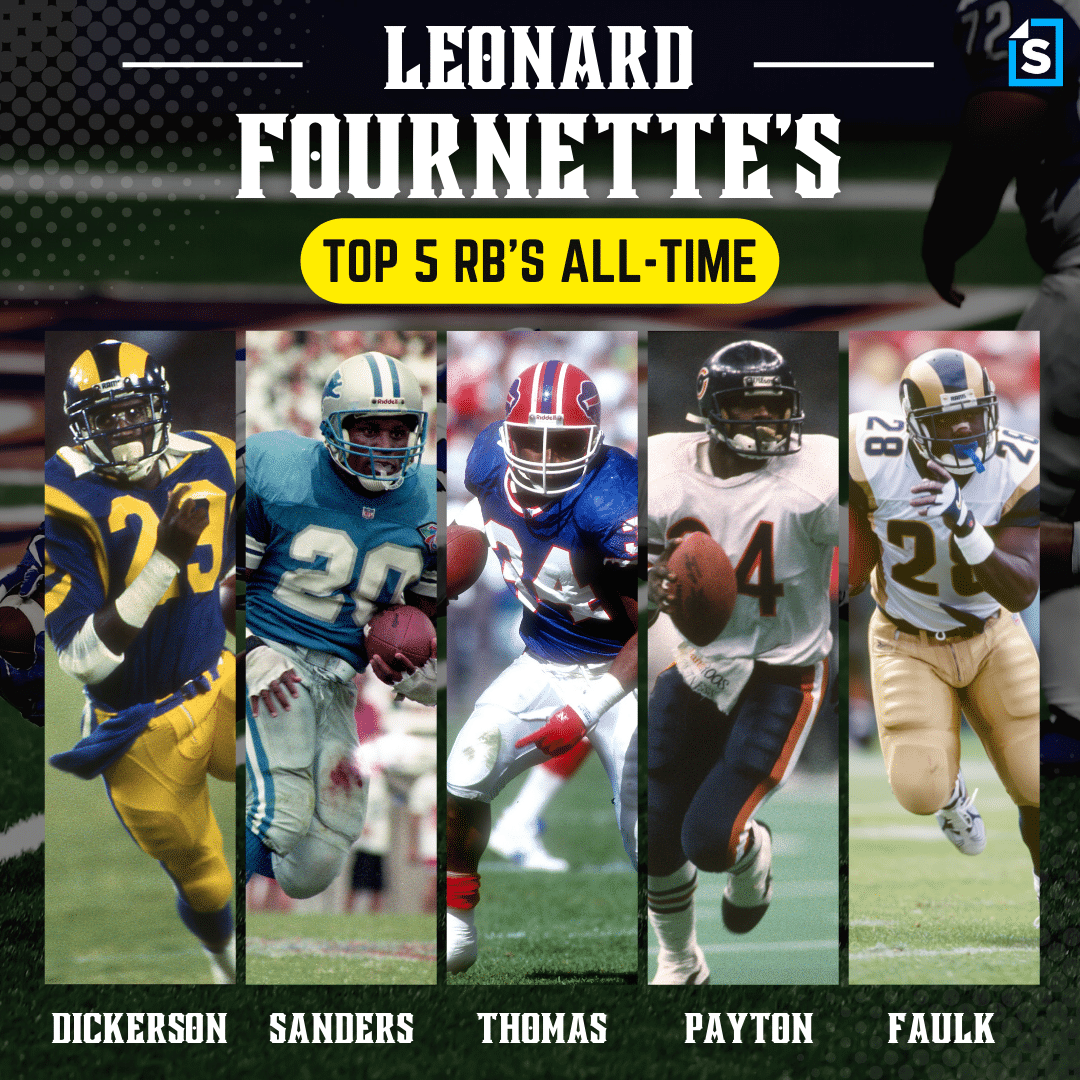 Leonard Fournette Names His All-Time Top 5 NFL Running Backs
Leonard Fournette knows a thing or two about playing football at a high level. That's why we asked him for his top-five running backs of all-time.
While running backs rarely sit at the center of an NFL offense anymore — quarterbacks have, for better or worse, assumed that mantle — football fans have still seen plenty of talented players step into the backfield over the years. From historical greats like Jim Brown to more modern names like Adrian Peterson, there has been no shortage of such stars. Leonard Fournette understands that reality firsthand.
The Buccaneers' top ball-carrier sat down with Sportscasting at the Collision conference in Toronto and shared his list of the top five NFL running backs of all time. While there's obviously some personal judgment involved, Playoff Lenny's picks held historical water.
Leonard Fournette shared a solid list of all-time NFL running backs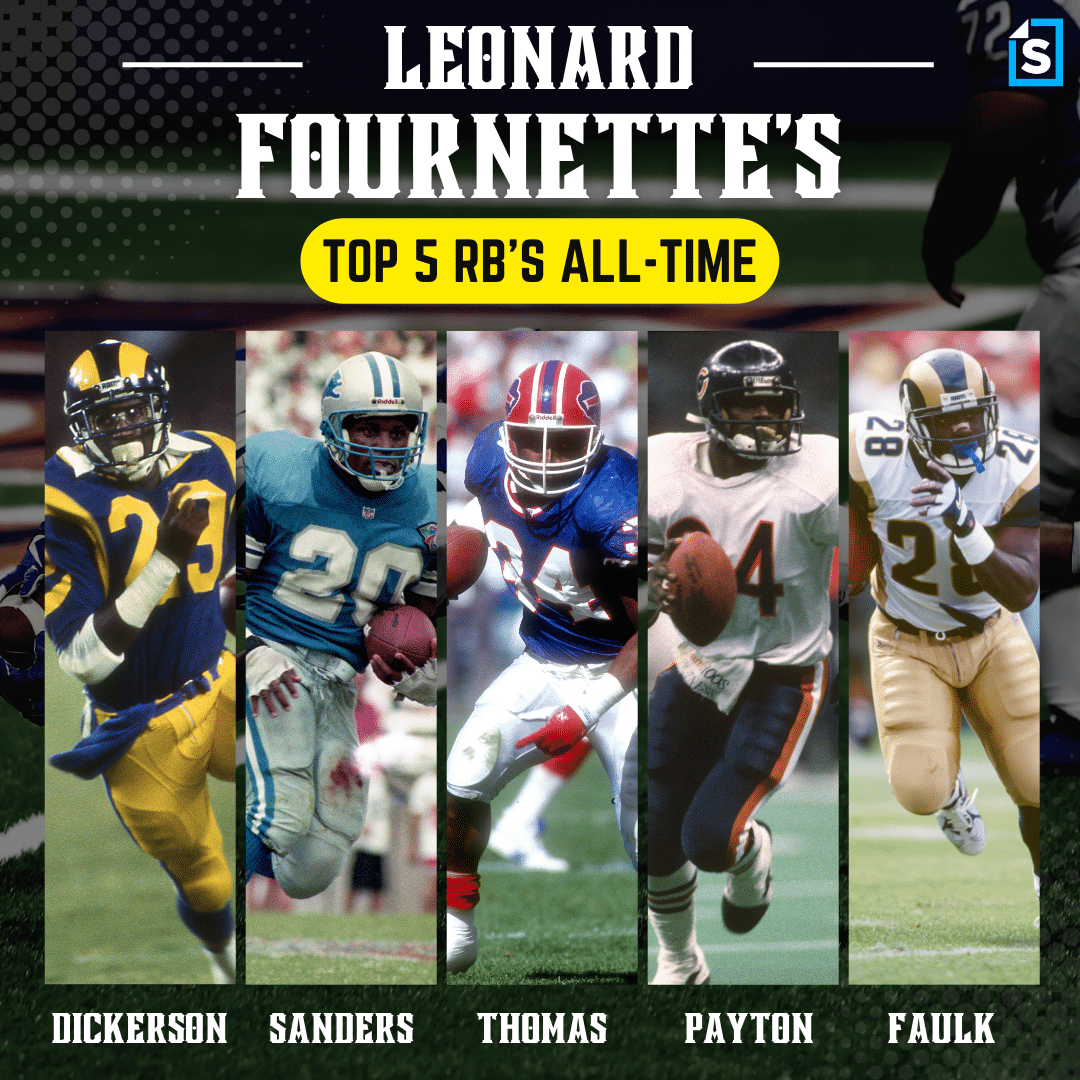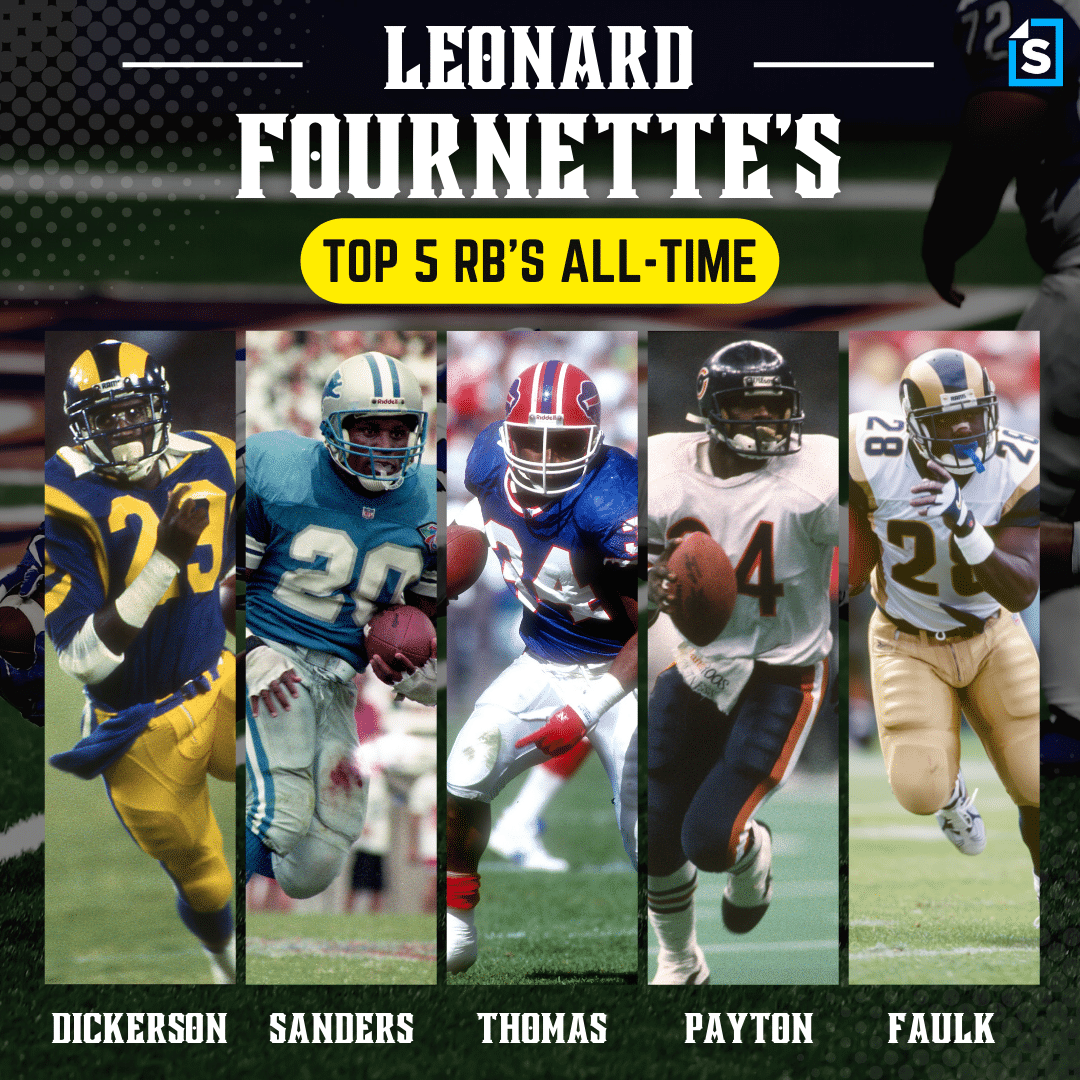 Between his time at LSU and in the NFL, Leonard Fournette has spent eight seasons playing running back at a high level. In addition to earning himself a Super Bowl ring, that's also given him a perspective on what it actually takes to find professional success.
With that in mind, Sportscasting asked the Buccaneers' RB1 to name his top five all-time NFL running backs. While there was some thought involved — and a quick Google search to confirm a name — Fournette did provide his list: Eric Dickerson, Barry Sanders, Thurman Thomas, Walter Payton, and Marshall Faulk.
There's always room for debate and disagreement when it comes to cross-era assessments, but those five guys are all valid answers.
Dickerson spent 11 years in the league, piling up 13,259 rushing yards and 90 touchdowns; he also earned five All-Pro honors, multiple Offensive Player of the Year crowns, and a place in the Pro Football Hall of Fame.
Barry Sanders' NFL resume speaks for itself with a Rookie of the Year award, an MVP, and four rushing titles. While he never made it to a Super Bowl, the elusive running back more than carried his share of the weight.
Similarly, Thurman Thomas suffered through multiple Super Bowl defeats but played a major role in the Buffalo Bills reaching the big game. If not for his 12,074 rushing yards and 65 touchdowns in Buffalo (just forget about that brief detour to Miami), history could be even darker in Western New York.
Walter Payton doesn't need much explanation — you don't sit second in all-time rushing yards and fifth in all-time touchdowns by accident — and Marshall Faulk stacks up well, especially for a more modern player. Not only did he pile up 12,279 rushing yards, 100 rushing touchdowns, and 36 receiving touchdowns over the course of his career, but the running back ranks 35th all-time in Pro Football Reference's career value leaderboard.
While you might disagree with Fournette's list, you can't say any of those running backs are undeserving of the honor.
Like Sportscasting on Facebook. Follow us on Twitter @sportscasting19 and subscribe to our YouTube channel.