Lewis Hamilton's Conscience Threatens to Hit Formula 1 Where It Hurts (In the Wallet)
Article Highlights:
Formula 1 action moves this weekend to Qatar, which is under scrutiny over human rights concerns
Seven-time World Drivers' Champion Lewis Hamilton has consistently spoken out about equality
With F1 in the Middle East for a month, Hamilton says, 'These places need scrutiny'
Even Major League Baseball, subject to constant attacks over the leadership of its commissioners and owners for decades, drew a line in the sand, or at least on the basepaths, this year. Lewis Hamilton wonders what it will take for Formula 1 to do the same in the face of controversy.
The answer might be measured in dollars. But counting high enough to overcome a growing human rights concern will undoubtedly take longer than an F1 race.
MLB took a stand regarding the All-Star Game in Atlanta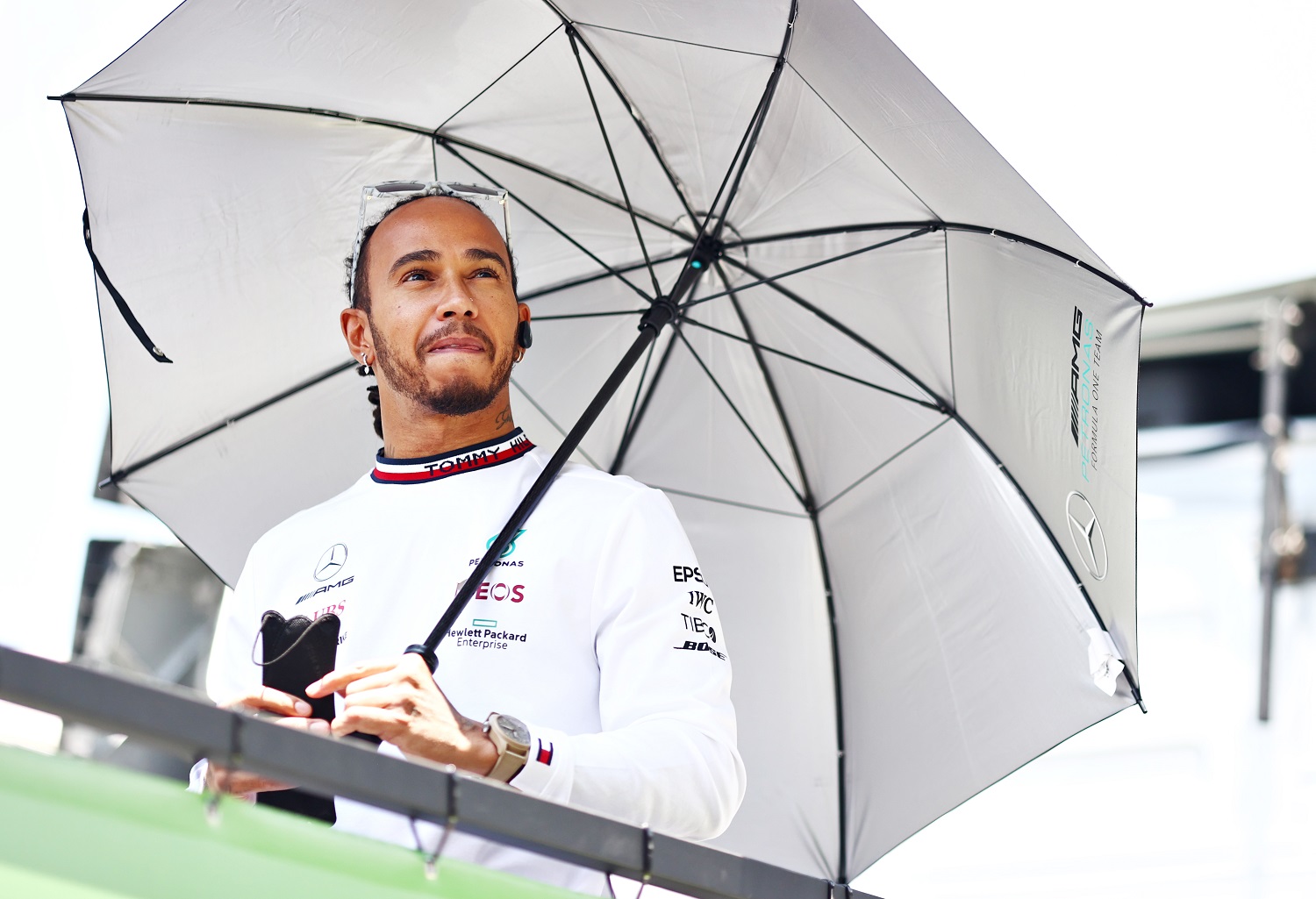 On March 25, Gov. Brian Kemp signed a bill into law adopting controversial changes for Georgia's election laws, including voter ID requirements and limiting drop boxes for absentee ballots. Eight days later, MLB Commissioner Rob Manfred announced the 2021 All-Star Game at Atlanta's Truist Park in July would move out of Georgia in response.
"I have decided that the best way to demonstrate our values as a sport is by relocating this year's All-Star Game," Manfred said. "Major League Baseball fundamentally supports voting rights for all Americans and opposes restrictions to the ballot box."
These days, it's Formula 1 staring at an issue garnering increased attention Seven-time World Drivers' Champion Lewis Hamilton is using his bully pulpit to make more people aware now that Formula 1 is back in the Middle East.
Lewis Hamilton: 'These places need scrutiny. Equal rights is a serious issue'
Formula 1 is in Qatar this weekend in its swing through the Middle East. The Saudi Arabian GP and Abu Dhabi GP early next month conclude the season. All three countries enforce policies that human rights organizations categorize as oppressive.
In particular, Qatar, host of soccer's 2022 World Cup, and Saudi Arabia are accused of distracting from the abuse of immigrant workers and discriminatory laws against women and LGBTQ+ individuals by sponsoring sporting events to project a better international image.
Lewis Hamilton, the longtime star of the Mercedes Grand Prix team, says the sports community has an obligation to champion human rights and wants Formula 1 executives to peg venue selections to factors beyond money. Cities around the world clamor to land on the schedule, and F1 plays one locale against another (Circuit of the Americas officials feared losing their race to Miami before the U.S. grabbed a second race) to leverage better deals.
"We're aware there are issues in these places that we're going to," Hamilton said, according to The Guardian. "But of course (Qatar) seems to be deemed as one of the worst in this part of the world. As sports go to these places, they are duty-bound to raise awareness for these issues. These places need scrutiny. Equal rights is a serious issue."
Hamilton implored other athletes to show support.
"If we are coming to these places, we need to be raising the profile of the situation. One person can only make a certain amount of small difference, but collectively we can have a bigger impact."
This is not a new cause for Lewis Hamilton
Lewis Hamilton, the winner of a record 101 races and a frequent advocate for social and racial justice causes, said at last year's race in Bahrain that human rights abuses were "a massive problem" in some countries hosting Formula 1 competition, The Associated Press reported.
The statement was particularly edgy because alleged torture survivors had previously written to the driver to ask him to raise awareness. Najah Yusuf recently spent more than two years in prison for criticizing the Bahrain F1 race on social media, the report said. Authorities imprisoned her 18-year old son and tortured him in reprisal for her actions, Amnesty International alleged.
As drivers met with reporters on Thursday in Qatar, only Hamilton and Mercedes teammate Valtteri Bottas directly addressed human rights.
"I agree that there is plenty of work to do to raise awareness of situations around the world. I am definitely supporting that," Bottas said. "I think we are trying to show as a sport that we are really equal and that it is possible."
While athletes are advocating equality and human rights, key decisions remain in the hands of the governing bodies in sports. The question continues to be whether they would act against their own financial best interests to take a stand.
Like Sportscasting on Facebook. Follow us on Twitter @sportscasting19.