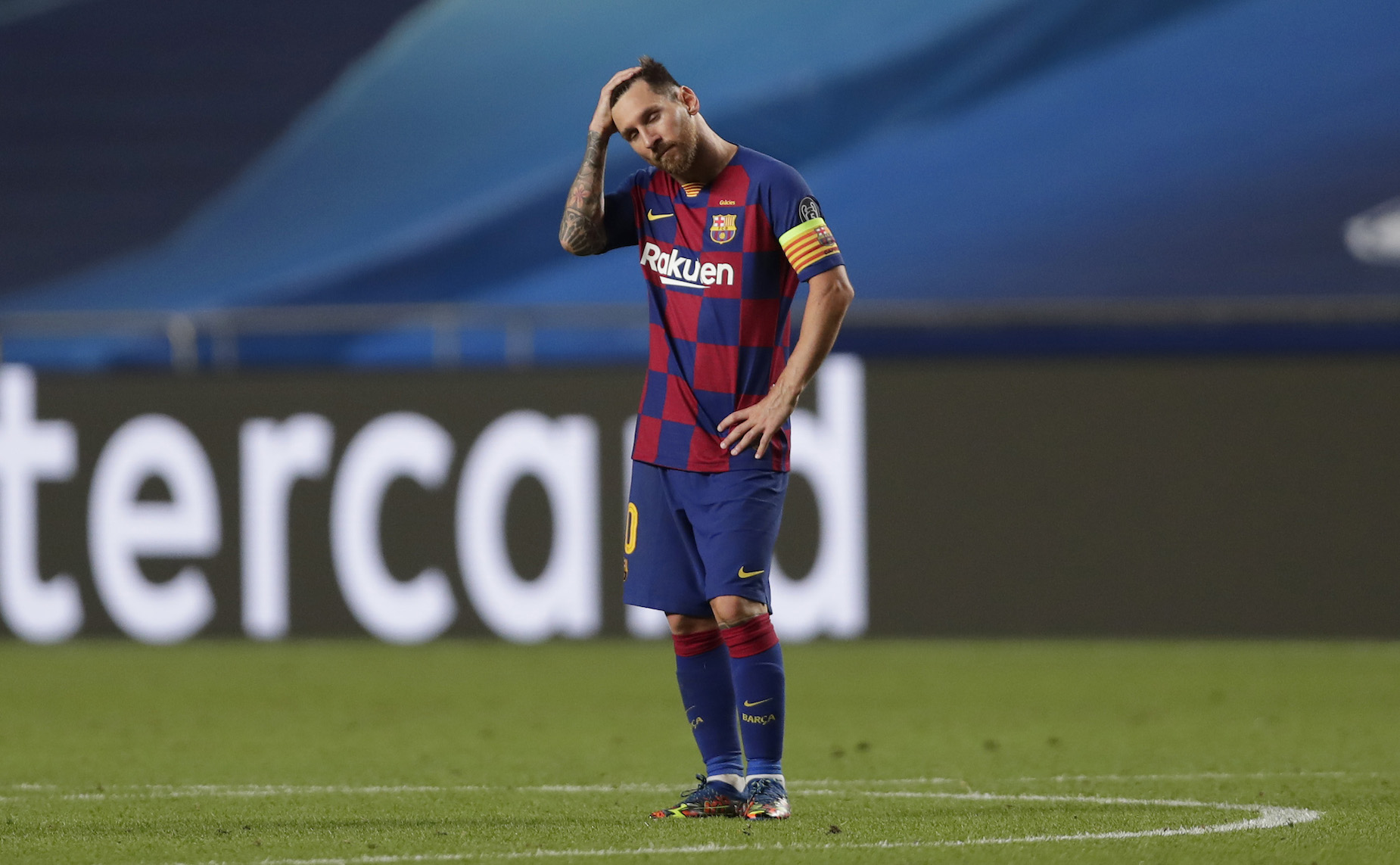 Lionel Messi Has an $830 Million Problem on His Hands, Thanks To Barcelona and La Liga
On the field, there are few things that Lionel Messi can't do. Off the pitch, however, he's now dealing with a $830 million problem.
If you've ever had the privilege of watching Lionel Messi play, then you know the Barcelona man can do virtually anything he wants on the pitch. The Argentine attacker is one of the rare athletes who elevates sports to an art form; at times, all you can do is sit back and stare in awe. Even Lionel Messi, however, will have a tough time working out of his latest problem.
After Barcelona crashed out of the Champions League, news broke that Messi had enough and wanted to leave the Catalan club. Thanks to La Liga, though, there's now an $830 million obstacle standing in his way.
Lionel Messi wants to leave Barcelona, but that's easier said than done
While he hails from Argentina, Lionel Messi has blossomed into an international superstar in Barcelona. All good things, however, must come to an end; earlier in August, the forward asked to leave the club.
Although things should be fairly straight-forward—there was a clause in Messi's contract that would allow him to leave Barcelona as a free agent if he desired—the COVID-19 pandemic has complicated things.
As laid out by Sid Lowe of The Guardian, "Barcelona believe the deadline for that clause to be applied has expired, as he had to inform them of his decision before the end of May." Messi's camp, however, feels that's unreasonable as Barcelona's campaign didn't conclude until August; they "are set to argue that the deadline should be set on 31 August."
La Liga supports the $830 million price tag
As of now, Messi and Barcelona are locked in a stalemate. The forward wants to leave and believes he should become a free agent; the club says he's welcome to try his luck elsewhere, provided someone pays his release clause. On Sunday, La Liga weighed in on the matter.
In an official statement, the Spanish league stated that they consider Messi's contract to still be in effect. As far as they are concerned, he can't become a free agent at the end of the month; his only way out of Barcelona, it seems, is his release clause.
In Spain, virtually every player has a release clause written into their contract; in the simplest terms, that clause is a set amount of money that, when paid, will release a player from his obligations. To prevent rivals from raiding their best talent, though, clubs will place prohibitively high price tags on their biggest stars.
In Messi's case, someone would need to pay €700 million (roughly $830 million) to pry him away from Barcelona. While the club is free to sell him for any price they desire, they don't have to—and as of now don't want to—accept anything less than the entirety of the clause.
What comes next for Lionel Messi and Barcelona?
Upon first glance, La Liga's decision is bad news for Lionel Messi; rather than leaving for free, he'll have to wait for someone to pay more than $800 million for his services. In reality, though, it probably won't change a great deal.
While Barcelona can theoretically refuse to sell Messi, that won't accomplish anything more than wasting money and frustrating everyone involved. The forward has already requested to leave and refused to report for his club coronavirus test; at this point, he seems to have made up his mind.
That leaves Barcelona with more or less the same two solutions they already had. On one hand, they can hope that a combination of executive-level changes and transfer business can convince Messi to stay; on the other, they can accept that he doesn't want to remain at the club and sell him for a reduced (but still sizable) price.
Obviously, you never want to lose a player like Lionel Messi, but there's no reason to pay him massive wages to simply sit at home. If Barcelona can pry multiple players and a sizable sum of cash away from a club like Manchester City or PSG, they could salvage a tough situation.
No one expected La Liga to side with Lionel Messi over Barcelona. Their statement, however, puts the spotlight on the $830 million elephant in the room.