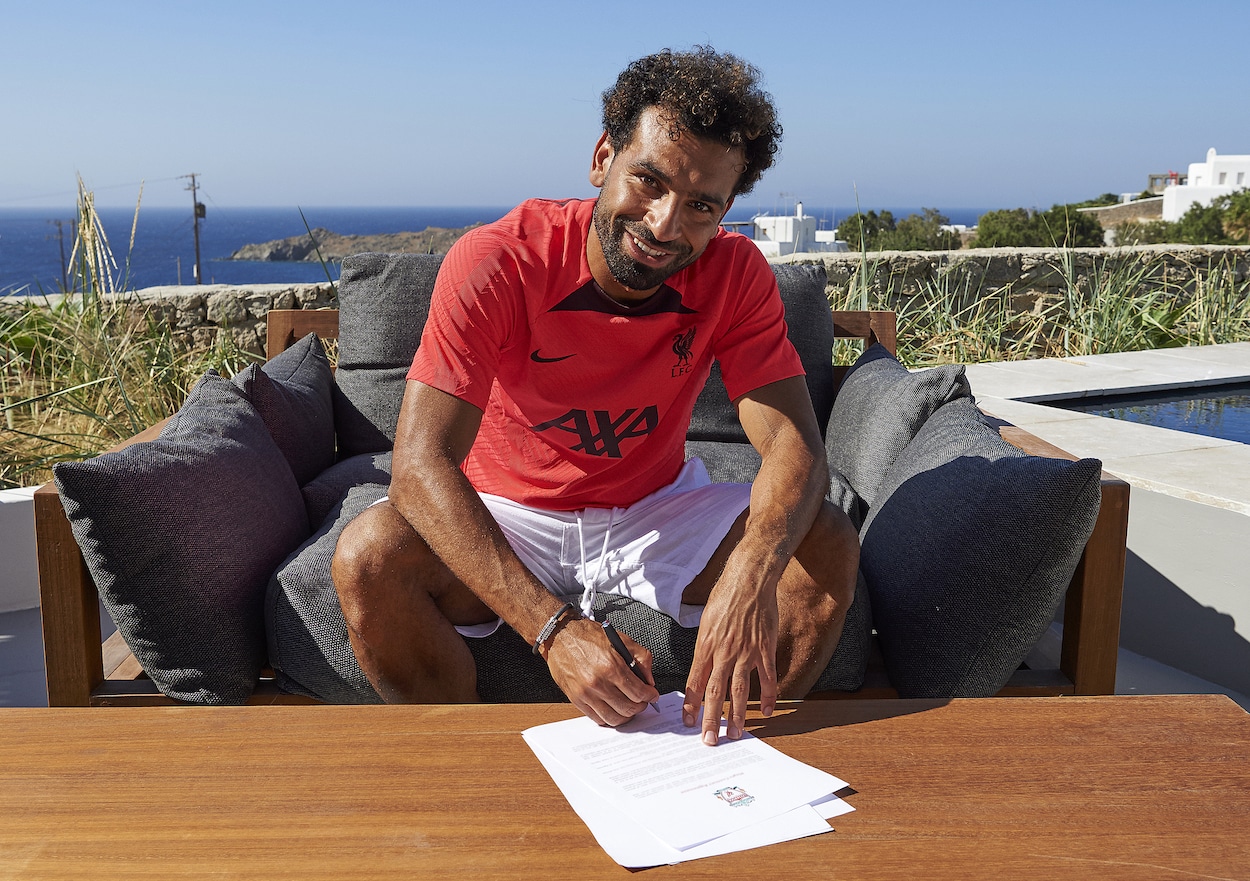 Liverpool News: Mohamed Salah Snubs Suitors, Re-Signs With Reds
Liverpool star Mohamed Salah seemed destined to move to Real Madrid this summer but instead signed a long-term deal to stay at Anfield.
Liverpool forward Mohamed Salah has been a key piece — maybe the key piece — of the Reds' resurgence under Jürgen Klopp. After five seasons of football at Anfield, though, rumors ran rampant that Salah would move on this summer. 
Liverpool supporters can breathe a sigh of relief now that they know they will never have to walk without Mo Salah, at least for the next three seasons. The Egyptian winger spurned the other European clubs chasing his signature, and re-upped with Liverpool on a three-year deal. 
Mohamed Salah has helped transform Liverpool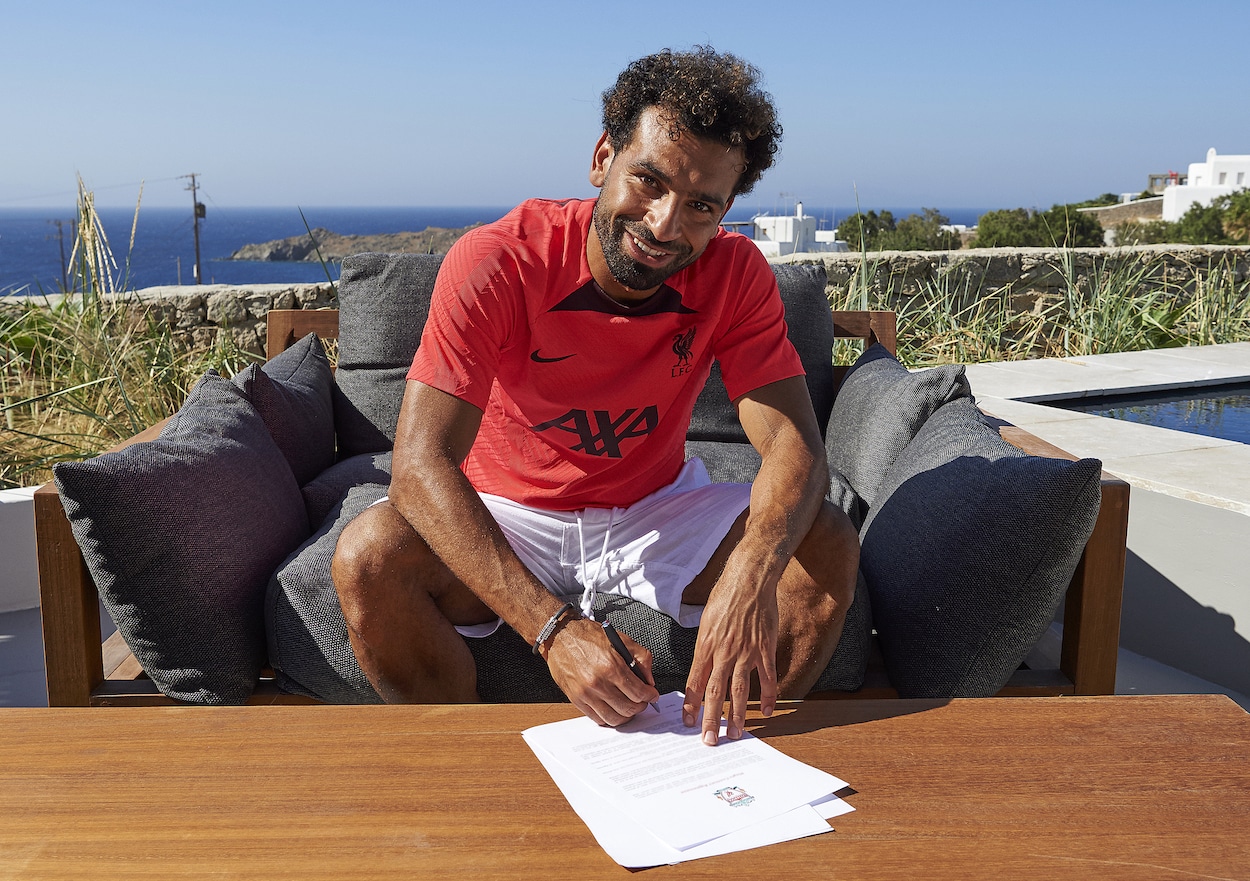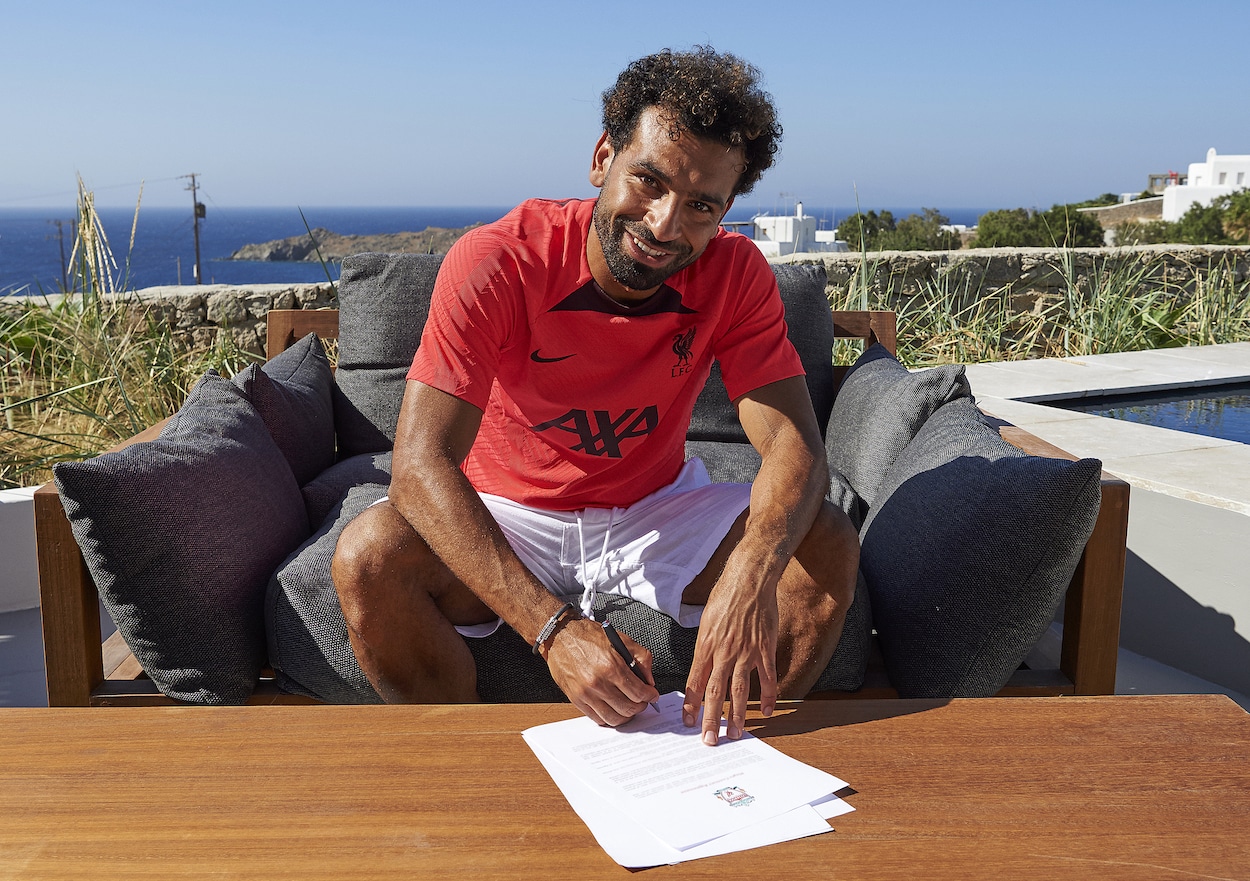 Mo Salah showed up at Anfield in the summer of 2017. The club paid Italy's Roma a decent-sized $46.2 million transfer fee for the winger. While it was a nice signing, it wasn't considered transformational. 
Salah started his career with Al Makawloon in Cairo before moving to FC Basel in Switzerland. A move to Chelsea's loan army followed, and Salah played at Fiorentina and Roma while on Chelsea's books. He only made 13 appearances for the London club.  
A permanent move to Roma followed, and the 24-year-old and the winger's 19 goals and 15 assists caught the eye of another Premier League side, Liverpool. 
Under Jürgen Klopp, Salah flourished and blossomed into one of the best players in the world. 
In 254 appearances with the Reds, Salah has 156 goals and 63 assists. In his five EPL campaigns, he's scored 36, 38, 34, 37, and 35 goals. He's won FSA Player of the Year twice (2018, 2021) and made PFA Premier League Team of the Year three times (2017–18, 2020–21, 2021–22). 
More importantly for Liverpool fans, he's helped lead the team to a Premier League title (2019–20), FA Cup (2021–22), Carabao Cup (2021–22), and a UEFA Champions League trophy (2018–19). Liverpool also made UCL Finals appearances in 2018 and 2022. 
These are heights Liverpool hadn't reached since the early 2000s days of Steven Gerrard, Xabi Alonso, Djibril Cissé, and Peter Crouch.
The Egyptian star turned down a big move to re-sign
After a heartbreaking 1-0 loss in the 2022 Champions League Final to Real Madrid, questions surrounded Liverpool's squad. Mainly undecided was the fate of the longtime front three: Mo Salah, Roberto Firmino, and Sadio Mané.
Mané wanted out and has moved to the German giant Bayern Munich. Firmino's future is still up in the air. The latest rumors involve a move to Juventus in Italy. 
The talk surrounding Salah is that a big-money move to Real Madrid was in the works. However, the 30-year-old surprised many on the first day of July when Liverpool announced he'd signed a three-year deal to stay at Anfield. 
Sky Sports reports that the new deal is for wages "in excess of £350,000 a week," which "makes him the highest-paid player in the club's history."
With Mané out and Firmino likely on the move, Salah will have to find new chemistry with Liverpool's stable of young forwards next season. If he does and keeps up his high level of performance, the club can continue to build on the success of the last five years and take Liverpool to sustained heights unseen since the 1980s. 
All stats courtesy of Transfermrkt