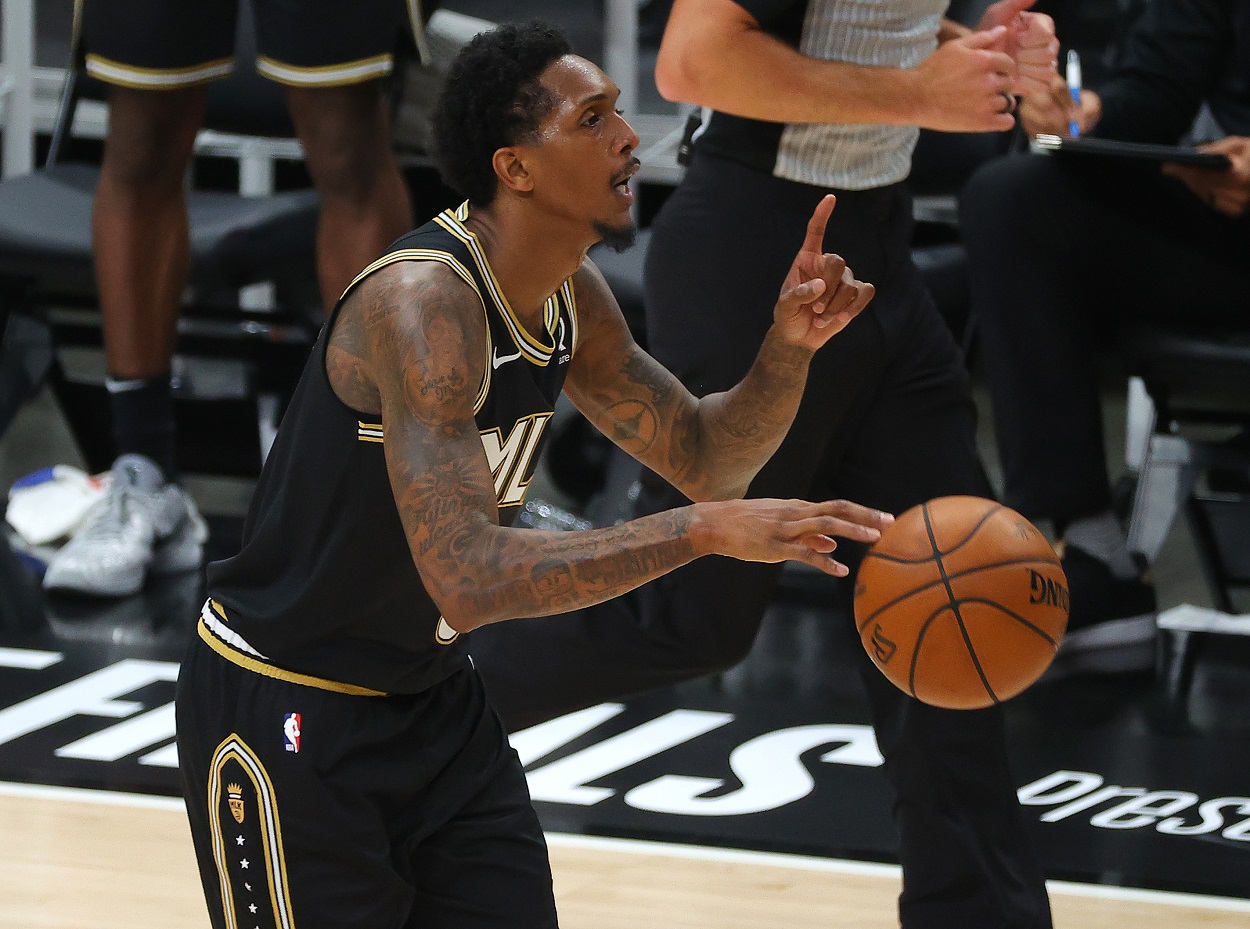 Lou Williams, Who Almost Retired Instead of Joining the Hawks, Was as Hot as a Batch of Magic City Chicken Wings as Atlanta Proved They're More Than a One-Man Show
With Trae Young on the sidelines, Lou Williams, who contemplated retirement when he was traded to the Hawks, led a balanced attack as Atlanta blew out the Milwaukee Bucks in Game 4 of the Eastern Conference Finals.
Less than an hour before the tipoff of Game 4 of the Eastern Conference Finals, Atlanta Hawks superstar Trae Young was officially ruled out due to the bone bruise in his foot that he suffered during an odd sequence in Game 3 in which he stepped on a referee's foot. Obviously not the news the Hawks (or their fans) were looking for, it actually turned out to be a non-issue as Atlanta proved it's not just a one-man show as the entire team, most notably Lou Williams, stepped up in Young's absence to score a 110-88 victory over the Milwaukee Bucks to even the series at two games apiece.
And for those out there saying the Hawks only won because two-time NBA MVP Giannis Antetokounmpo went down with an injury of his own, just stop it. Atlanta was in complete control well before that took place. But I digress.
Williams, who actually contemplated retirement when he was traded from the Los Angeles Clippers to the Hawks a few months back, hadn't been much of a factor through the first three games of this series, scoring just 13 total points while shooting a dismal 28.6% from the floor. But filling in for Young in what was actually his first-ever postseason start, Williams turned things around and got as hot as a batch of the Magic City chicken wings he loves so much.
Lou Williams contemplated retirement when he was traded from the Clippers to the Hawks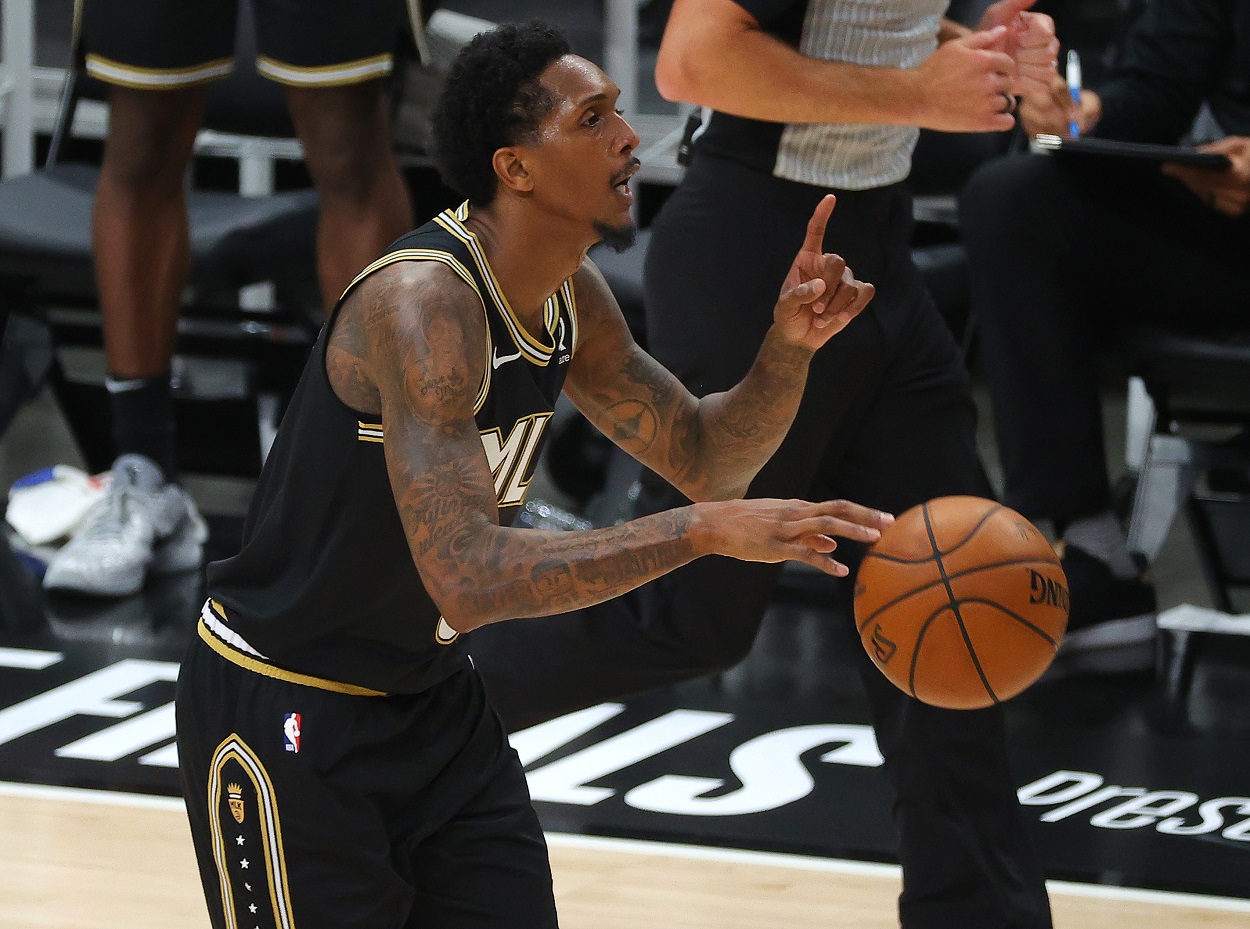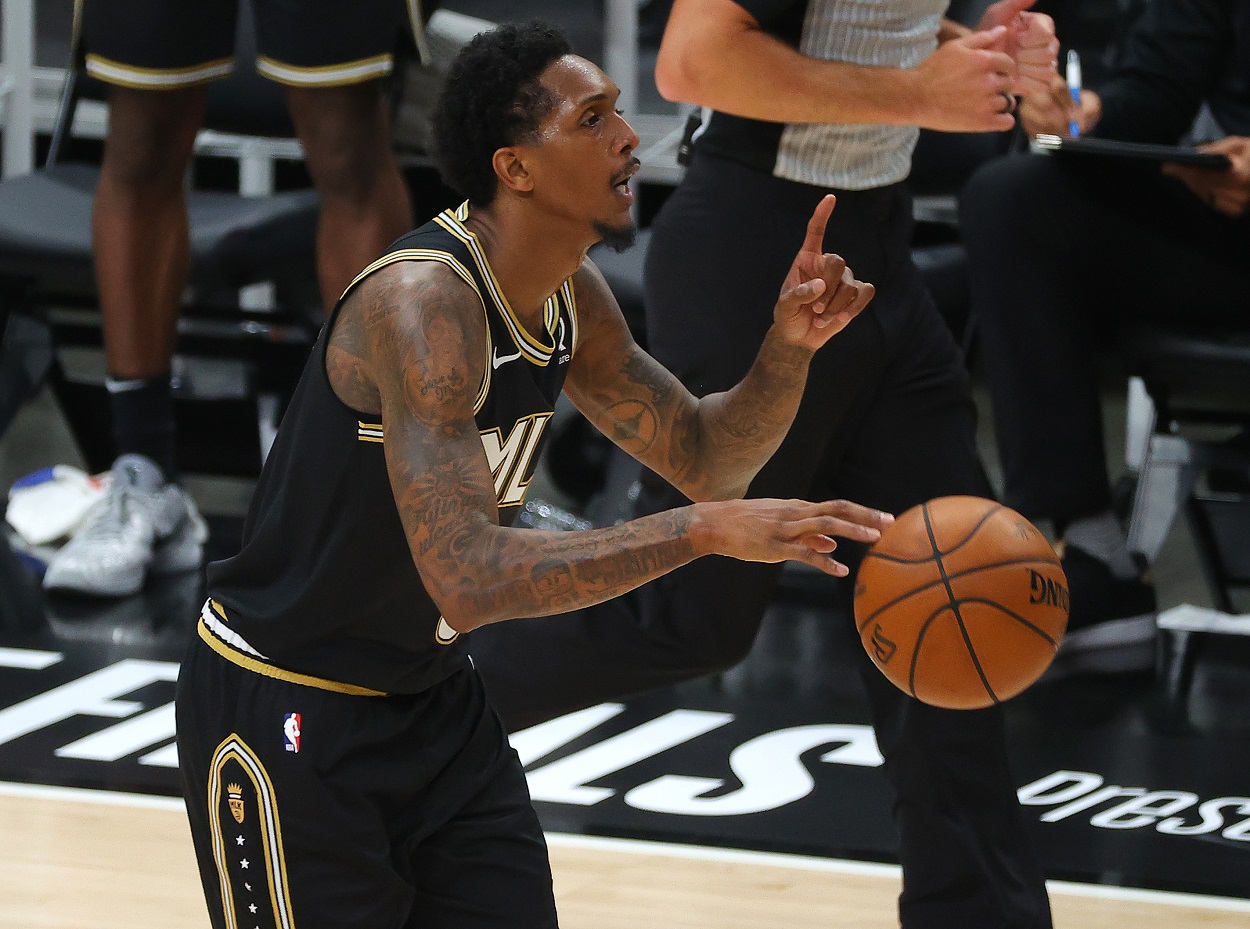 After spending three and a half seasons with the Clippers, Williams was surprisingly traded to the Hawks on March 25 in exchange for Rajon Rondo. And he initially didn't take the news very well, admitting in an Instagram post that he considered retirement.
It didn't seem as if he had an issue with returning to Atlanta for a second stint with the Hawks (he was with the team for two seasons from 2012 to 2014), but was just disappointed to leave LA, with whom he averaged 19.1 points and won consecutive NBA Sixth Man of the Year awards in 2018 and 2019. And that disappointment is certainly understandable as, at the time, the Clippers were much more of a threat to win an NBA title than the Hawks.
But Williams obviously didn't call it quits, saying "there's plenty left in my tank," and he certainly proved that on Tuesday night.
Williams led a balanced attack as the Hawks evened up the Eastern Conference Finals in a blowout Game 4 win over the Bucks
Tuesday night was Williams' first-ever start in 87 postseason games, and he certainly made the most of it. With Young vibrantly cheering on from the sidelines, Williams put on a stellar performance, scoring a team-high 21 points in 35 minutes. He hit seven of nine shots from the field, two of three from beyond the arc, and five of six from the foul line, also adding a team-high eight assists and five rebounds while committing just one turnover.
But he certainly wasn't the only Hawks player to step up. While not nearly as efficient as Williams, Bogdan Bogdanovic hit seven of 19 shots from the floor for 20 points. Kevin Huerter hit seven of 15 shots and scored 15 points, while Clint Capela missed just one of seven shots and scored 15 of his own, also adding seven rebounds.
And the contributions off the bench certainly can't be ignored either as Cam Reddish hit five of nine shots for 12 points, also adding two steals and a block, while Danilo Gallinari chipped in with 10 points in 19 minutes.
Trae Young will be a game-time decision for Game 5
As he was for Game 4, Young will be a game-time decision for the Hawks for Thursday night's Game 5 in Milwaukee. But Atlanta has now proven that even if its All-Star isn't ready to go, it's more than capable of winning without him.
Williams, now 34, may not be quite as explosive as the 22-year-old, but he did everything right on Tuesday night, and there's certainly no reason to believe he can't do it again. And even if Young does play, Williams has his confidence back, and that's nothing but a good thing for the Hawks moving forward.
As for the Bucks, they'll likely need to find their own version of Sweet Lou for the remainder of this series as the outlook on Antetokounmpo's hyperextended left knee doesn't look great.
Stats courtesy of Basketball Reference