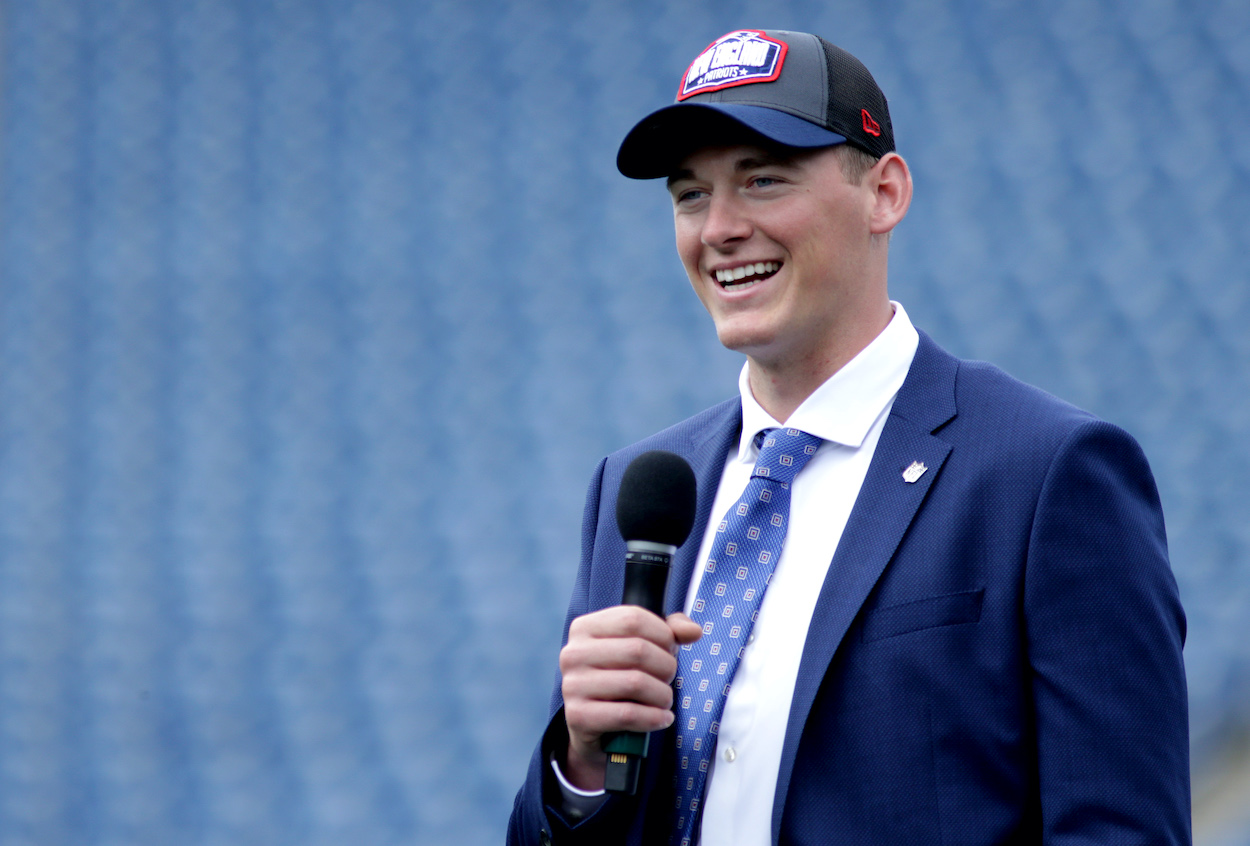 Mac Jones Has 'Swag' Apparently, According to His Teammate
Just a few practices in to his New England Patriots career, rookie quarterback Mac Jones out of the University of Alabama is earning high praise from his new teammates. The QB is taking second-string snaps at OTA, making New England fans excited that they may have found the replacement for Tom Brady.
People have described New England Patriots first-round pick Mac Jones in many ways. At the University of Alabama and through the NFL draft process, the quarterback has been called a pocket passer, a good decision-maker, a game manager, and a winner.
After his first few days of Patriots OTA practices, veteran wide receiver Kendrick Bourne used a word not often associated with Jones to describe what he has as a quarterback: "swag."
Mac Jones is the latest player to come to New England from Alabama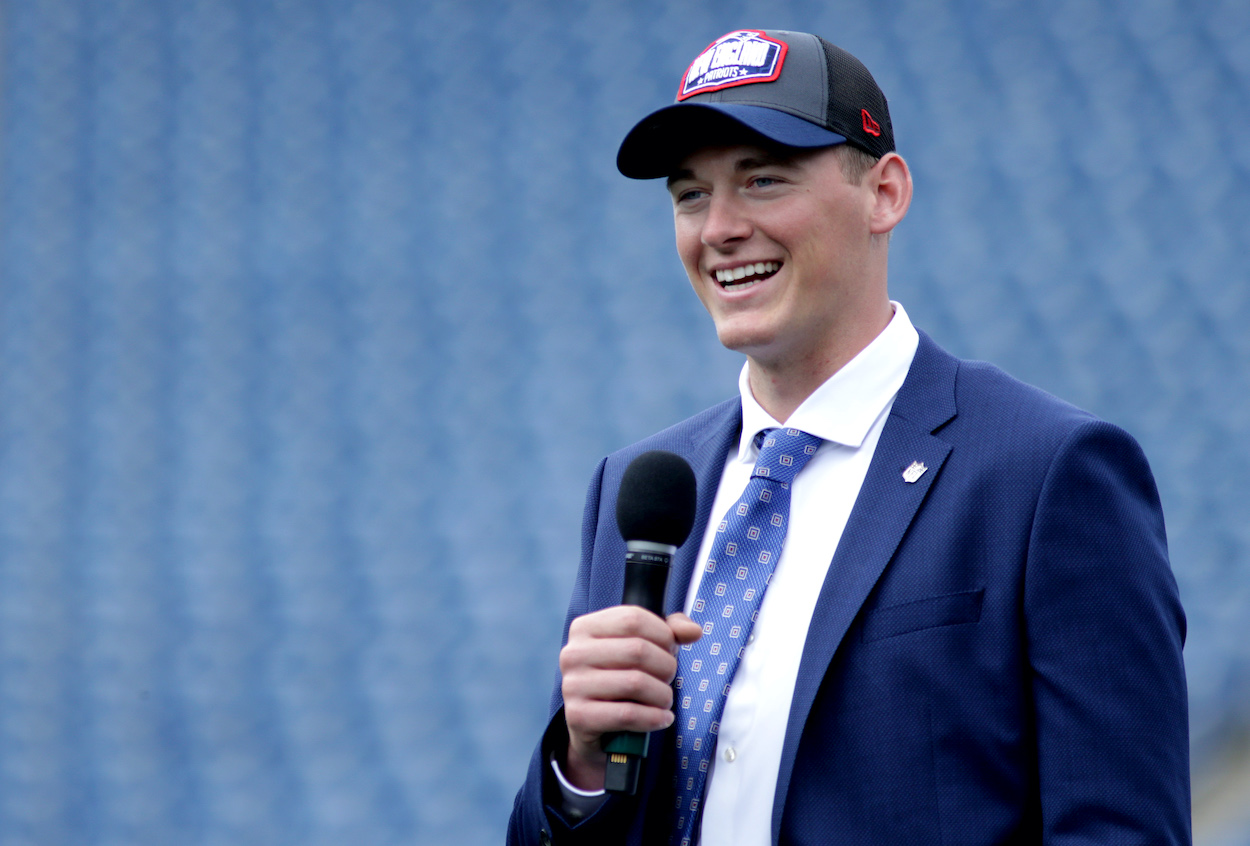 It's no secret that Patriots coach and GM Bill Belichick trusts some college football coaches more than others. He has always been partial to players from Greg Schiano's program at Rutgers, for example.
There is no college coach Belichick seems to trust more, though, than Alabama's Nick Saban. In addition to Jones, linebackers Dont'a Hightower and Anfernee Jennings and running back Damien Harris are all former Crimson Tide players.
For Belichick to select Jones, the first quarterback he's picked in the first round in New England, the signal-caller must have come with a ringing endorsement from Saban. Belichick knows the pressure that will be on any passer trying to replace the Pats' recently departed QB, and to spend that kind of draft capital, he obviously thinks highly of Jones.
Kendrick Bourne says Mac Jones has 'swag'
Now that Jones is on the field for the Patriots, it's not only his new head coach that the QB is impressing. After just a short time, several of his teammates have shared how impressed they are with the 6-foot-3 22-year-old.
Following one of New England's first OTA practices, Bourne, an offseason free-agent acquisition, said of Jones, per ESPN:
He has a swag to him that I didn't know that he had at first. He's out there confident, and that is what you need in a quarterback. Good energy, awesome guy, comes to work and you just can feel his energy and leadership already.
It wasn't just Bourne either with high praise for the Florida native. Another new Patriot, tight end Hunter Henry, said about his new passing partner, "Mac's doing a great job. We're just all going through it together, him being even new to the atmosphere of this next level. Good to have him here, and we're all excited for him."
Jones has impressed at OTAs, but he's got a long way to go to win the starting job
OTAs are the first chance for a team to get together before the upcoming season. These practices only involve players wearing helmets with T-shirts and shorts, which means there is only so much you can take away from them.
The big takeaway for Jones is that beat writers are reporting that he is already taking second-string snaps right behind the incumbent starter, Cam Newton. That fact, coupled with the praise heaped on him from teammates, can understandably make Patriot fans excited.
Just remember, it's only June. There is still an entire training camp and three preseason games before Belichick even needs to decide who his opening day starter is. A lot can happen between now and then.
And even if Jones does perform well in the lead-up to the season, it still might make sense to start Newton the first few weeks. New England opens its 2021 campaign with three of the best pass defenses from last season in the first four weeks. After that, the secondaries the team will face lighten up considerably.
Jones will eventually get his shot to be the heir apparent for Tom Brady. Just like the QB he is trying to replace, though, he may have to sit a while before he gets his turn.
Like Sportscasting on Facebook. Follow us on Twitter @sportscasting19