Malcolm Brogdon Appreciative of Being a Member of the Boston Celtics and Encourages Others To Be as Well
There isn't a whole lot going wrong for the Boston Celtics. They own the best record in the NBA at 17-4 and show no signs of slowing down. After last year's run to the NBA Finals, Boston went to quick quickly to fix the team's biggest need — depth. They made a trade for veteran guard Malcolm Brogdon, who has proven to be just what the Celtics needed.
Brogdon has unselfishly led the second unit, knowing full well he could start for many teams in the NBA. He appreciates his opportunity in Boston and has been encouraging his teammates to do the same.
Malcolm Brogdon showing he's just what the Boston Celtics needed last year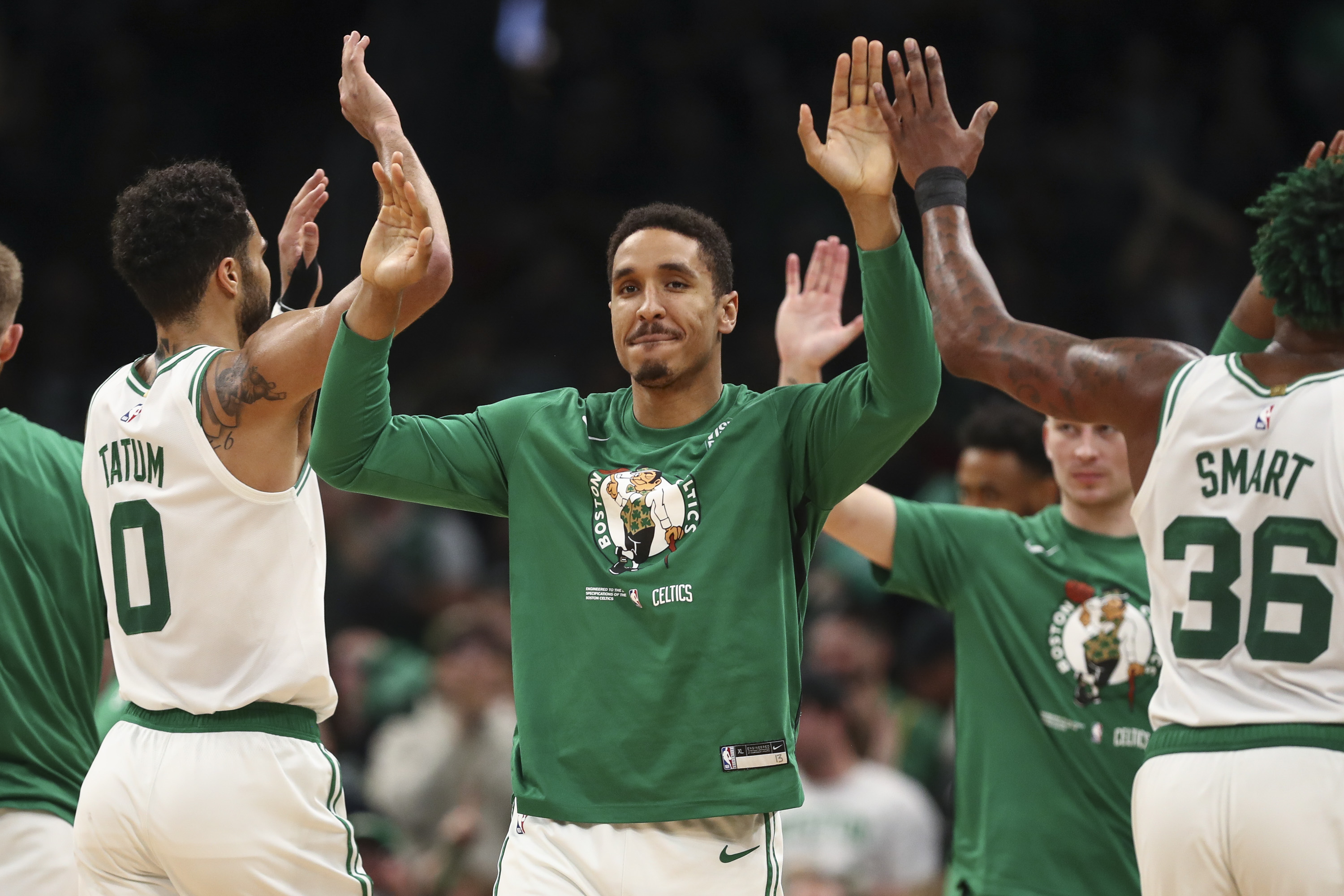 The Celtics played much of the postseason last year with an eight-man rotation. Before reaching the NBA Finals, two of their three playoff series went seven games. The Celtics ran out of gas when they faced the Golden State Warriors in the championship round.
When the season ended, the Celtics immediately went to work to beef up their bench. Brogdon has been exactly what Boston missed last year. He's made sacrifices by coming off the bench, knowing he could start elsewhere.
"I believe I'm a starter for any team in this league," Brogdon told Abby Chin of NBC Sports Boston earlier this year. "But I'm a guy that can adjust and come off the bench if that's what the team needs. I'm willing to do that and play the role to the best of my ability."
Brogdon had shown his versatility with his new team. If he needs to come in as the team's point guard, he has shown he can be a distributor. He has also proven he can be a scorer. Brogdon is also a strong two-way player, shining on the defensive side of the ball.
Brogdon appreciates his time in Boston
Brogdon is averaging 14.0 points in 22.7 minutes off the bench in his first year with the Celtics. He played the last three years with the Indiana Pacers after spending his first three years with the Milwaukee Bucks.
Brogdon went to Indiana to become a key part of the offense. His numbers were good, averaging 18.9 points in his three seasons, but the team wasn't. In Boston, he's learned to sacrifice numbers for a chance at a championship.
He said he appreciated everything about his new team.
"This is a treat," Brogdon said of playing for the Celtics. "I think for any NBA player, whether you ask Marcus Smart, (Jayson) Tatum, (Jaylen) Brown, anybody — it's a treat playing on a team like this."
After struggling to find wins in Indiana, he appreciates the culture in Boston. He also admits he's had conversations with Smart, Tatum, Brown, and Grant Williams — guys who have only played in Boston — to let them know they have a good thing going here.
"It's honestly a very common conversation I have with guys, just about appreciating where they are," Brogdon said. "Marcus, Jayson, Jaylen, Grant (Williams) — these guys haven't seen other teams. So they don't know how other organizations, other teams, how everything works in other places.
"There's a lot of good here from the top down. From leadership down to the PTs (personal trainers) to the players, there's a lot of good here, and I remind the guys of that when times get tough.
"For me and Blake (Griffin), we've been in situations where the team is not winning, where the team is really struggling, and there's chaos. So definitely, I try to encourage the guys to be appreciative of what they have here."