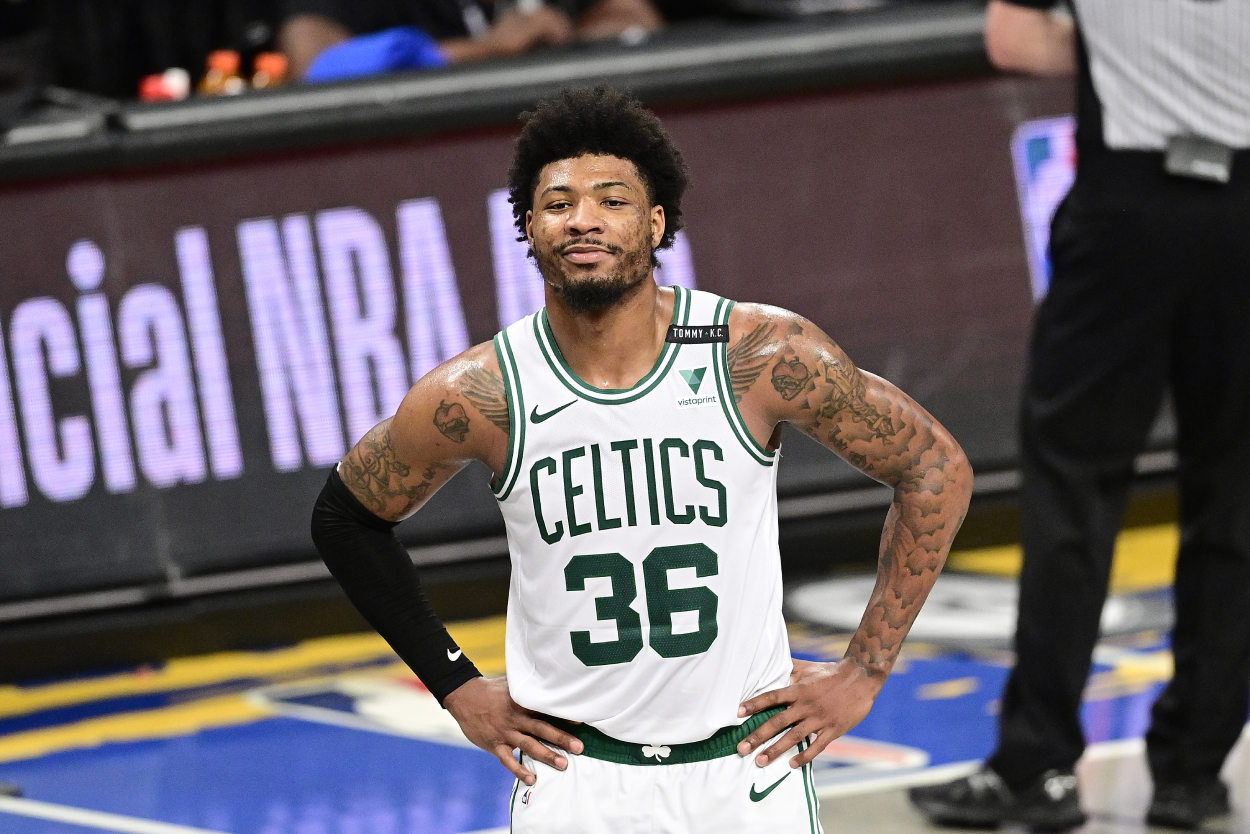 Marcus Smart Is the Player NBA Fans Love to Hate – Until Now
Marcus Smart is the player NBA fans love to hate – until now.
He's been called a flopper, an instigator, and a whole lot worse. Marcus Smart has heard it all. The Boston Celtics guard has a way to get under your skin if you're an opponent or not a fan of the Celtics. Smart, the man everyone loves to hate on the court, recently showed that's not the case off it.
Marcus Smart has always found a way to get under the skin of opponents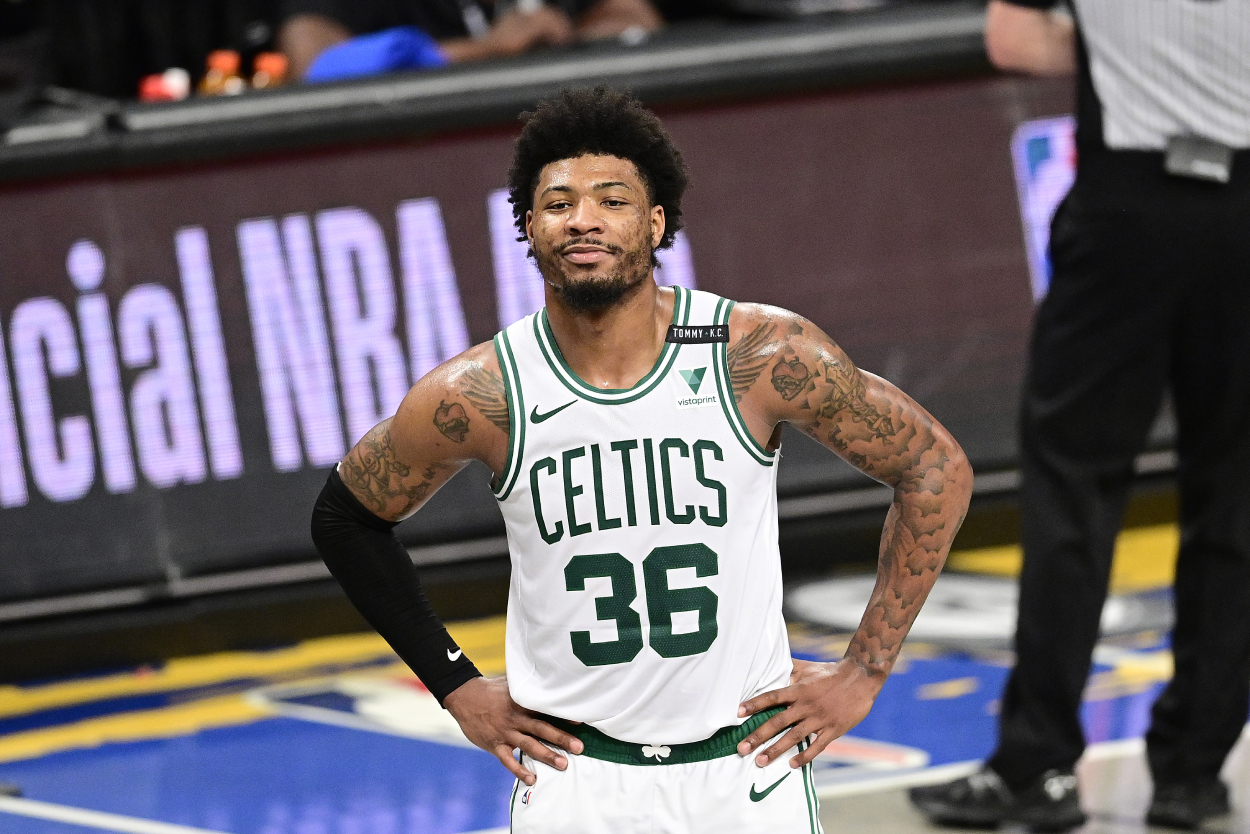 If Smart is on your team, you love him. He'll do the dirty work. He'll take the charge. If he's not on your team, he's the guy who drives you crazy.
"He's the guy you would love to have on your team, but you never want to play against," said NBC Sports Philadelphia's Danny Pommels. "I imagine Marcus Smart playing pickups in Timbs or high-top Air Forces; that type of player. He is a gnat at a barbecue. Just annoying. But it'd be nice. Every team wants a player like that."
Smart is the longest-tenured member of the Celtics. He's the glue to a team with a pair of NBA All-Stars in Jayson Tatum and Jaylen Brown. He's the leader both on and off the court.
"If he was in Philly, they would love that dude," said Ben Berry, also of NBC Sports Philadelphia. "Because he's just all grit and determination and hustle and scrappy plays. Yeah, he does flop a bit and has a bit of that Kyle Lowry in him, but I think that basketball IQ that he brings to the Celtics really elevates them in a lot of situations."
Marcus Smart just showed that hating him off the court is tough to do
Smart is all over the court, but off it he's very involved with the community. Smart is very involved with his YounGameChanger Foundation which serves as a source of guidance and motivation for inner-city student-athletes. It also serves to create life-changing experiences for pediatric cancer patients and their families.
Smart is also very engaging with kids, as evidenced by his recent meeting with a young boy named Ethan Garber. Recently, Garber posted a photo of himself with Smart at a basketball court. He likely didn't realize that post would turn into a heartwarming conversation piece on social media.
Garber posted the photo with the caption, "Met Marcus Smart today."
Smart retweeted the photo and wrote, "And I got to meet Ethan Garber!"
The exchange didn't end there. Garber then wrote, "If someone famous like Smart followed you what would you guys do because I would go crazy."
Smart then followed Garber, posting a screenshot for proof and adding, "Let's go crazy kid…"
Garber replied, "that's me" before Smart ended by writing, "Of course it is! It's all about u, not me. U the future."
Smart's gesture drew nothing but high praise
What may have taken all of three minutes to pose for a picture and write a couple of sentences to a young fan will be something Garber will remember forever. Garber is a Celtics fan, but even non-Celtics fans have to love this move by the seven-year veteran.
The gesture drew nothing but praise on social media. One Twitter user replied, "Marcus you just became a top player for me since you are truly about the people."
Another one wrote, "This the type of wholesomeness that makes you wanna close this app for the day and just leave on a good note."
The love for Smart was overwhelming after he made Garber's day.
Now, let's see how long that love lasts when Smart steps back on the court.