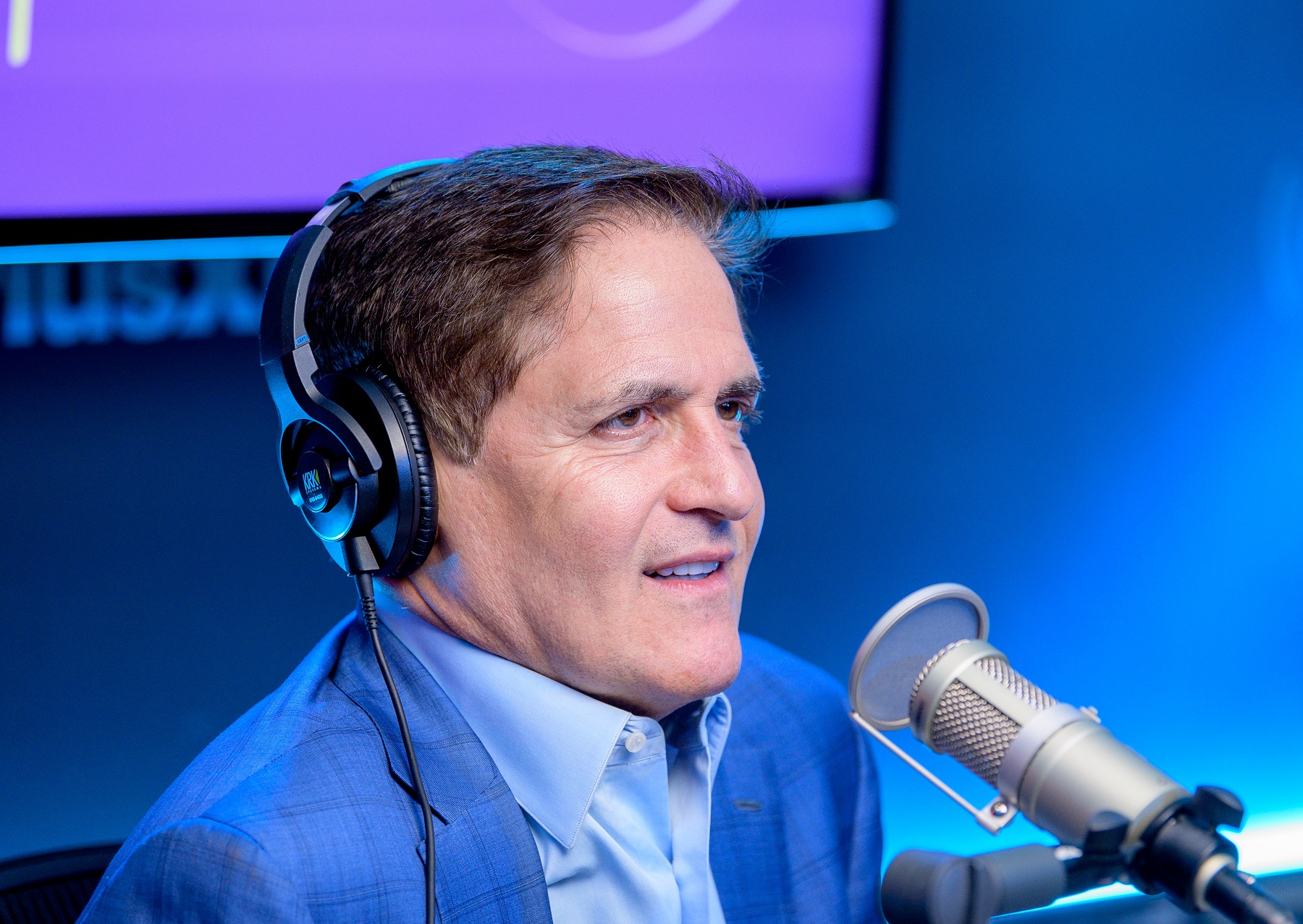 Mark Cuban Finally Gives Fellow Owners a Reason Not To Listen To Him
Dallas Mavericks owner Mark Cuban is dismissive of a Gallup Poll that shows fans souring on sports. Is that a mistake on his part?
Dallas Mavericks owner Mark Cuban is known for being a sharp businessman and investor, particularly in cutting-edge technology. His interest extends to inventing, and Cuban possesses a number of patents for various products.
But what he's inventing at the moment is excuses. Cuban, a billionaire several times over, offered a dismissive response to recent polling data, and fellow owners of teams in the country's major pro sports shouldn't be quick to support his opinion.
Cuban is adept at digesting financial information, but he might be misreading public sentiment.
A Gallup Poll shows a drastic drop in how people feel about sports
A Gallup Poll released this month reveals that more Americans hold a negative view of the sports industry than a positive one in a sharp reversal of sentiment from just a year ago. According to Gallup, only 30% of those polled view the industry positively while 40% see it negatively. In 2019, the numbers were 45% and 25%, respectively. That makes for a 30-point net dropoff in just 12 months.
The poll, which Gallup updates yearly, queried respondents on their feelings about a number of business and industry sectors. The only sectors faring worse than sports were the pharmaceutical industry and the federal government.
Data from the latest poll was gathered July 30-Aug. 12 with the country in the midst of two unprecedented events: the COVID-19 pandemic and social unrest. The degree to which either contributes to a plummeting favorability rating for sports is uncertain. However, an ideological schism is apparent.
The sports industry lost substantially more support from Republicans and independents than from Democrats. A net favorability rating of plus-11 points in 2019 by Republicans has turned into a minus-35 figure now. Independents also slipped from unquestionably positive to negative.
Here are some of the key breakdowns, with the numbers representing net differences between very or somewhat positive sentiment and very or somewhat negative sentiment:
| | | | |
| --- | --- | --- | --- |
| | 2019 poll | 2020 poll | Change |
| All U.S. adults | +20 | -10 | -30 |
| Men | +17 | -7 | -24 |
| Women | +21 | -13 | -34 |
| 18 to 34 | +36 | +21 | -15 |
| 35 to 54 | +25 | -19 | -44 |
| 55 & over | +6 | -23 | -29 |
| White Americans | +4 | -22 | -26 |
| Non-whites | +51 | +16 | -35 |
| Republicans | +11 | -35 | -46 |
| Independents | +26 | -10 | -36 |
| Democrats | +16 | +11 | -5 |
In the mind of Dallas Mavericks owner Mark Cuban, also widely known for his appearances on Shark Tank, none of the above numbers matter. Is that his indisputably sharp analytical mind at work? Or, is Cuban whistling past the graveyard?
Mark Cuban argues that Gallup didn't ask a precise question
The latest Gallup poll didn't garner a lot of attention from the media or the public. It was released around the time that Americans were marking Labor Day weekend. Additionally, families in many states were busy preparing children for the new school year.
However, some observers picked up on the data. Will Cain, who left his ESPN radio show this summer after two-plus years on the air and now hosts a weekend show on Fox News, was one who did notice it.  When he retweeted a link to the story, he added a biting comment:
"I know many in sports don't want to believe this, but they are destroying their audience. They are committing industry suicide. Sports is now viewed more unfavorably than lawyers … and CNN anchors!"

Will Cain
Mark Cuban saw Cain's remark and replied that the poll question was too broad for the results to be meaningful. Cuban argued that "sports industry" is too vague a term and could mean anything from Little League baseball to the NFL and NBA. Cuban also floated the possibility that the negative turn in sentiment stemmed from the public believing recent protests hadn't gone far enough.
This is where Mark Cuban might be wrong
Mark Cuban might be guilty of wishful thinking when he suggests that the Gallup Poll question about sports' favorability rating is too vague to merit consideration. At the time that the polling was done, July 30 to Aug. 12, the NBA was the pro sport foremost in the mind of many fans.
Aside from the popularity it has built up over the years, basketball was in its postseason. And, for better or worse, the NBA had been the focal point for the country's intense debate on the connection between sports and politics in the form of social justice debates.
Cuban's insinuation that those being polled might have been focused on the shutdown of high school or college sports, both always dormant during the summer anyway, strains credibility.
The NFL season just completed its first week of games, with considerable attention given to the social justice issues in pregame shows as well as on the field. The Tampa Bay vs. New Orleans game late Saturday afternoon featuring Tom Brady did very well in TV ratings. But Thursday's opener in Kansas City and the Sunday night game between the Dallas Cowboys and Los Angeles Rams tanked compared to openers a year ago.
On the other hand, online sales of NFL jerseys soared compared to Week 1 of the 2019 NFL season. Was it due in part because fans couldn't buy in-person at stadiums?
What does it all mean? Critics eager to bury pro sports over athletes and owners embracing social justice causes may be overreacting. And Mark Cuban might be underreacting. But at least there are games being played on the field again even if there aren't fans in the stands.