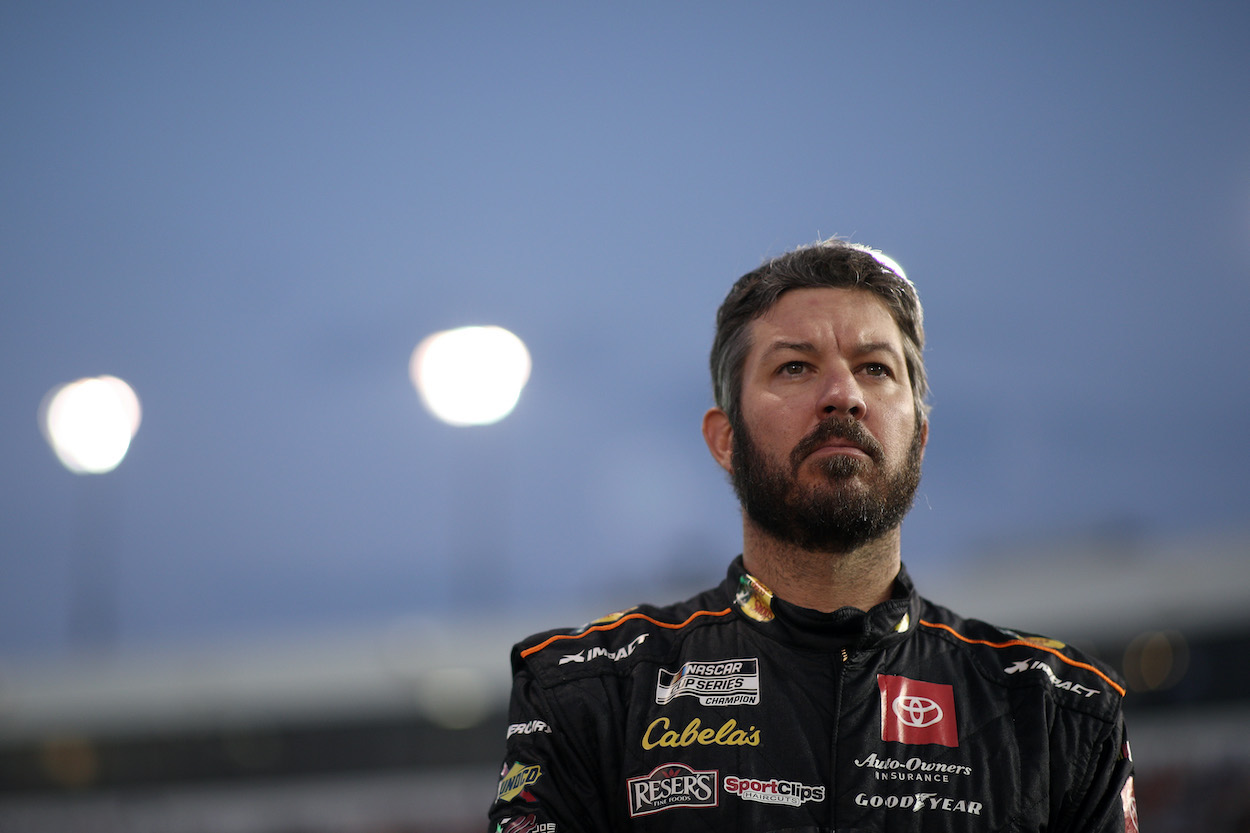 Martin Truex Jr. Freaked Out Late in Race at Richmond After Serious Misunderstanding: 'I About Had a F****** Heart Attack'
Martin Truex Jr. freaked out at the end of the race at Richmond before ultimately making his way to Victory lane.
Martin Truex Jr. was part of a dominant Joe Gibbs Racing team on Saturday night at Richmond, with the 2017 Cup Series champion driving the No. 19 car to the fourth win of the season. While the ending was a happy moment for the 41-year-old driver in his 18th season, it didn't come without a few anxious moments, including a big scare late in the race when Truex momentarily thought that he had screwed up so badly he might have lost the race. 
Instead, it turned out to be a massive misunderstanding.
Martin Truex Jr. wins fourth race of season
When Martin Truex Jr. looks back on his career, he'll certainly remember winning the second race of the 2021 season at Richmond. That's because it couldn't have started any worse for him. 
Starting on the front row next to Denny Hamlin, Truex beat his JGR teammate to the start line, which earned him a penalty as Hamlin was the control car for the start of the race. As a result, the No. 19 car had to serve a pass-through penalty but managed to stay on the lead lap. 
Knowing it was early and there was a lot of race in front of him, Truex maintained his composure, drove his car through the field, and managed to finish eighth in the first stage. He finished third in the second stage. In the final stage, he and his JGR teammates — Hamlin and Kyle Busch — traded the top spot before Truex took the lead for good after Busch committed a speeding penalty with just over 50 laps remaining.   
Martin Truex Jr. freaks out at end of race
This week during the NASCAR RaceHub "Radioactive" segment, the audio featured Martin Truex Jr.'s celebratory communication with his team after crossing the finish line. It also included the conversation between the driver and his spotter about Kyle Busch's costly speeding penalty in the final stage of the race, which turned out to be a massive misunderstanding.
"You're clear of the 18 and they got him busted for speeding," Truex's spotter Drew Herring informed him. 
"What?" a confused Truex asked, unclear of what he had just heard.
"They got the 18 for speeding. You're all good here, man," Herring explained to him.
"I about had a f****** heart attack!" he admitted to his spotter.
"No, you're good, brother." 
Clint Bowyer and Jamie McMurray can relate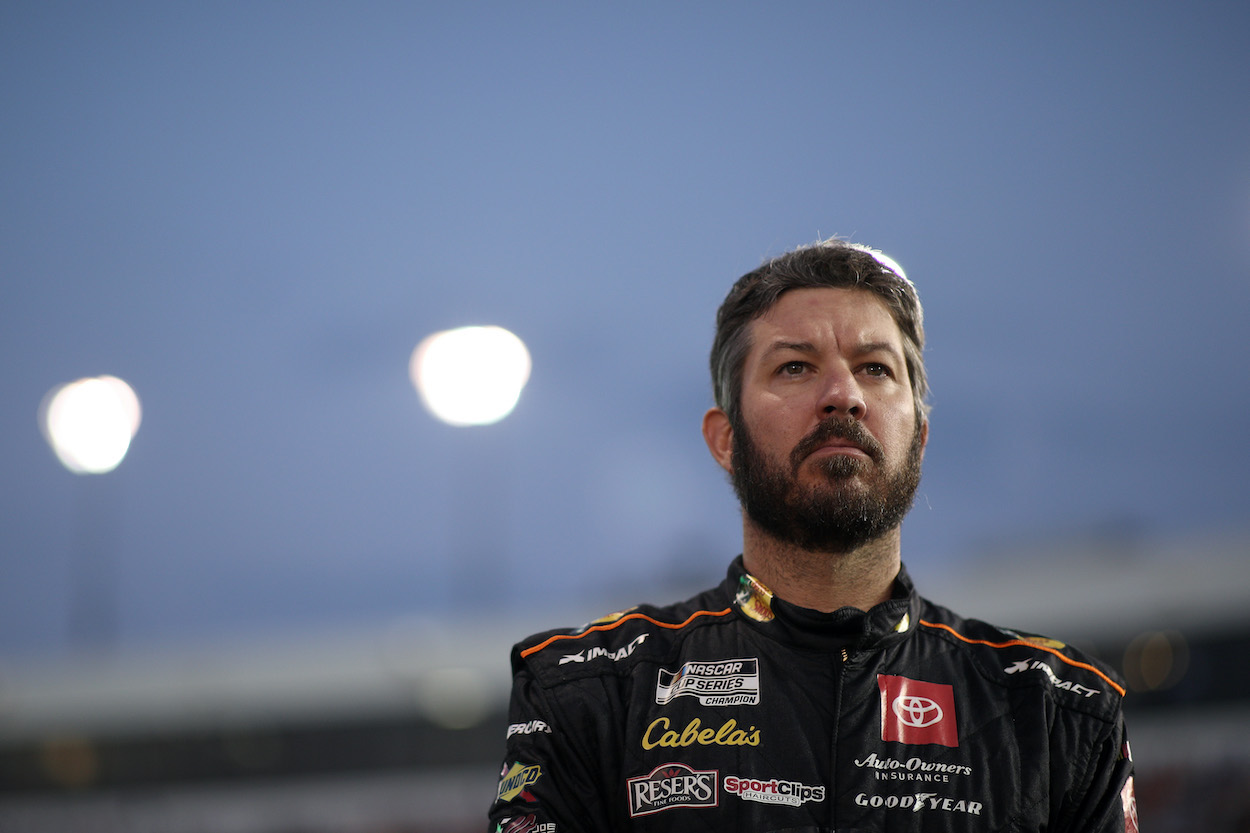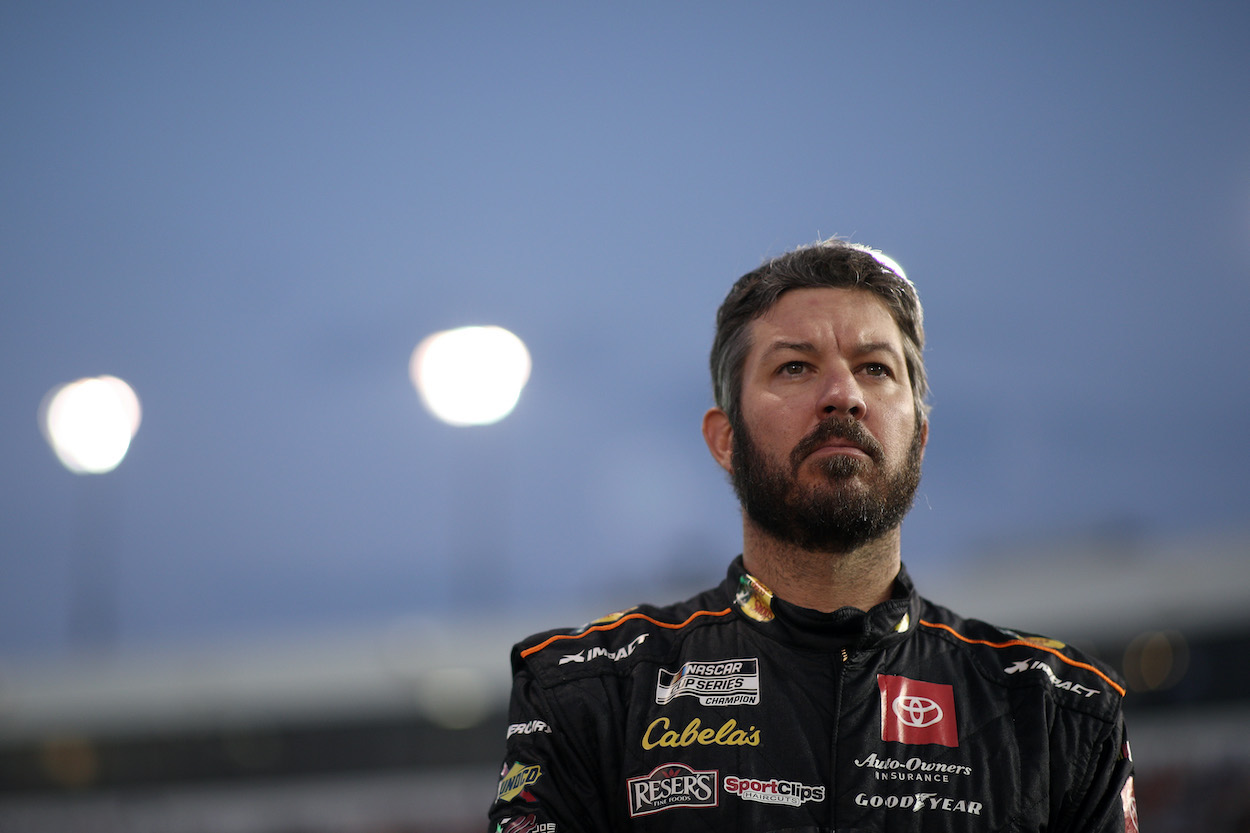 After the "Radioactive" segment ended, show host Adam Alexander focused on Truex's reaction to his spotter with in-studio guests Clint Bowyer and Jamie McMurray.
"I love that because Kyle Busch is in position and he has the speeding penalty, and they tell Truex, who thinks it was him. He's like, 'Man, you about gave me a heart attack,'" Alexander said.
"Well you don't know, like sometimes when they key the radio, they don't key it quite soon enough, so you don't get the first part of what they said, but you saw him freak out a little bit there, and we've all been there before," Jamie McMurray said. "When you're pushing it to the edge, and you're like, 'Man, I hope I didn't get caught.'"
"Well that's the call you're looking for. Man, please don't radio in and tell me anything about speeding," Clint Bowyer said. "Kyle Busch speeding. Huh? That's all he heard is speeding on his radio and he freaked out. Been there, done that."
All's well that ends well.
Like Sportscasting on Facebook. Follow us on Twitter @sportscasting19.