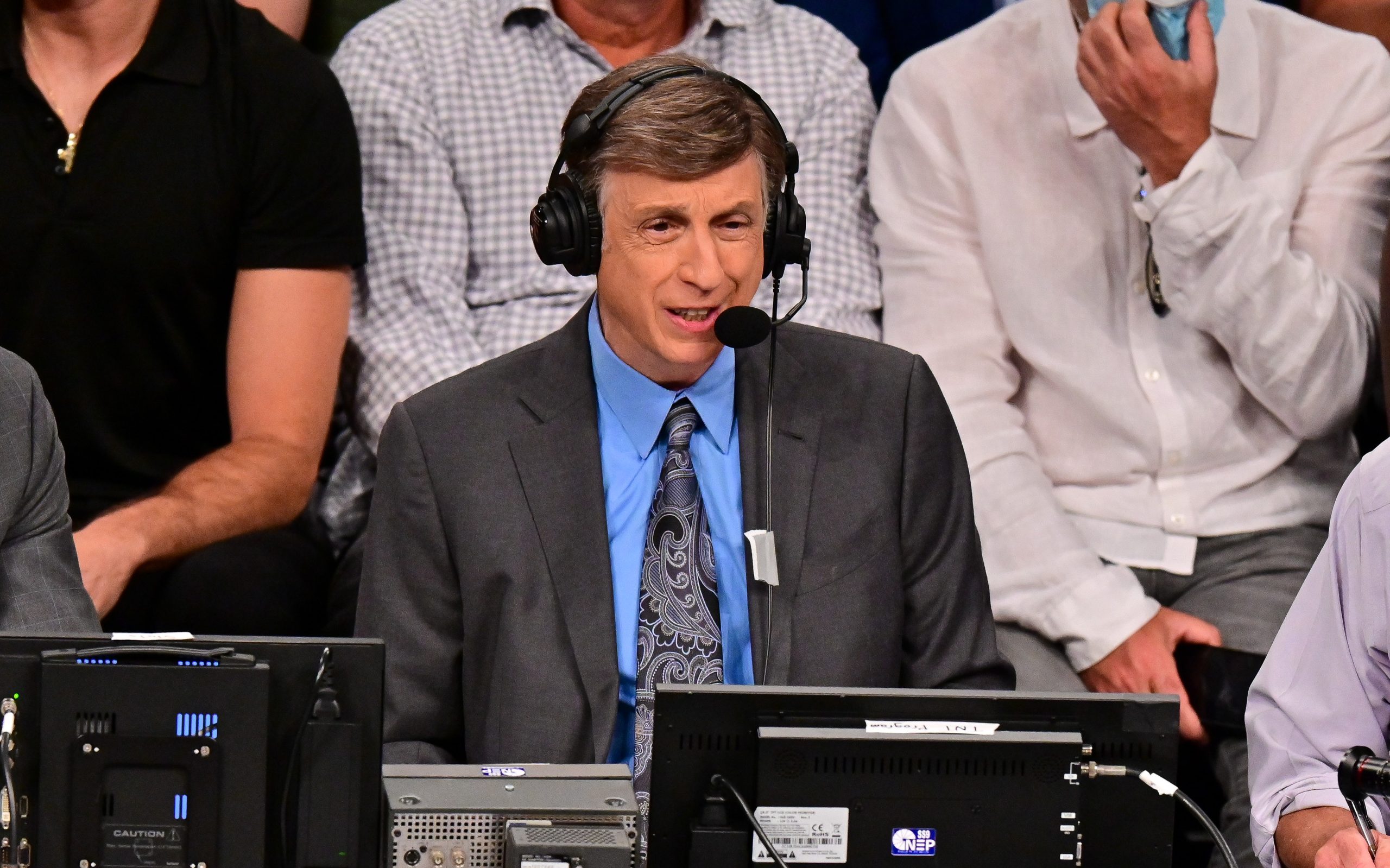 Marv Albert's Iconic 'Yes' Began on a Playground and Blossomed Into a $25 Million Career
Marv Albert has put together a very nice broadcasting career that's lasted 55 years.
There should be a prop bet on how many times Marv Albert utters "yes" during his NBA broadcasts. Albert's iconic call happens early and often, but it's been a part of his illustrious career that's spanned five decades. The 80-year-old Hall-of-Fame broadcaster's career ends after the Eastern Conference Finals between the Milwaukee Bucks and the Atlanta Hawks. His "yes" calls will be retired but never forgotten.
Marv Albert heard 'yes' on a playground and it's stuck ever since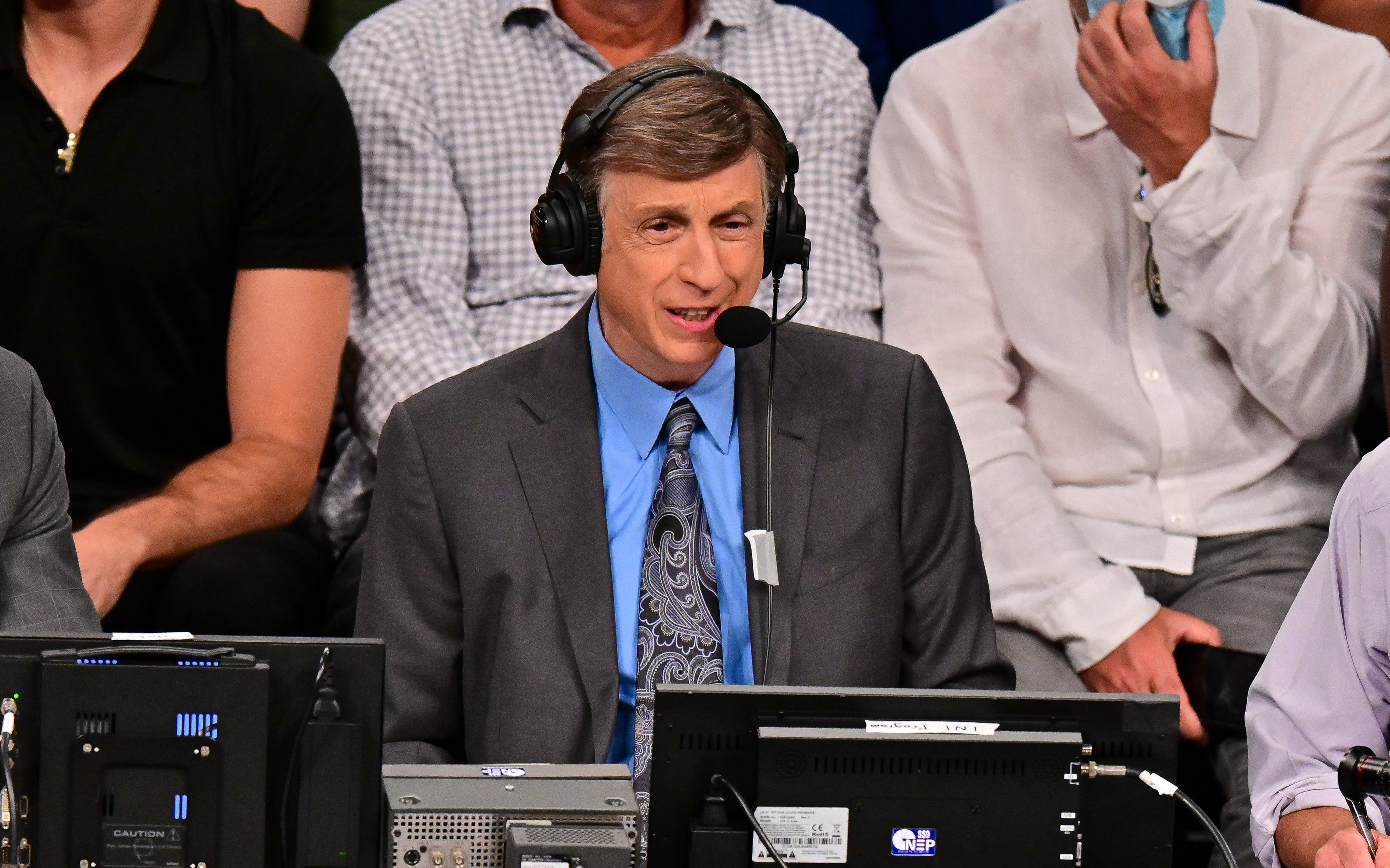 All Albert remembers is the kid's name was Donald. That's where he got his first "yes" moment. There was a regular who played pickup ball on a playground in Brooklyn who yelled out "yes" throughout the course of the game. Albert told the story to the Los Angeles Times back in 1992.
"The kid's name was Donald," he said in a phone interview with the LA Times. "I don't remember his last name. He got it from Sid Borgia, who was an NBA official in the '50s and '60s."
The "yes" has been a trademark of Albert's ever since. Albert said he never goes into a game with a "yes" plan. He just lets it come naturally.
"There's nothing scientific about it," Albert said. "It's just a feeling."
Marv Albert was known for more than his 'yes' calls
The key to his broadcasting career, according to Albert, is to never force anything. He's known for other sayings, including "Yes…and it counts" and "from way downtown." Those are never scripted and just roll off his tongue during the flow of the game.
"You don't want to force anything," he said in a recent interview with NBA.com. "Not to go over the top. You have to be under control because if you get out of control you're a fan doing the game. There should be a little part of fandom in your head, but that's all. You try to do what comes naturally. It's in the moment when you get the best results than if you over-rehearse. One of the all-time calls is Al Michaels' Do You Believe In Miracles? Knowing him it just came naturally. That was not rehearsed, because I'm sure he didn't figure the US hockey team would beat Russia."
Albert is calling it a career after 55 years in the business. He's still one of the best at calling games, but he said he'd like to go out before he starts declining.
" I don't feel it's quite the same for me as 10 years ago in certain ways, so I think it's better to go out than to start falling off," he said. "I'm in good shape and feel great. I think the pandemic was a rehearsal for retirement."
Albert was good enough to last 55 years in the business
Albert's legendary career officially comes to an end after the Milwaukee Bucks/Atlanta Hawks series concludes. The long list of games called, not just in basketball, has paid off for Albert. He has always done what he loved and made some good money doing so. Celebrity Net Worth lists Albert's net worth at $25 million.
Albert started as a Knicks ball boy before cruising down the broadcasting path. He passed along the broadcasting genes to his son Kenny, who is as versatile as they come. In four consecutive days in 2009, Kenny Albert called four different sports (NFL, MLB, NHL, and NBA).
"Now I get to see my kids and grandkids," Marv Albert said. "I'll follow my son Kenny's games and will be enjoying the hockey. I thought it was the right time. I didn't want to just hang on, because then there will be a point where you stop doing the big game."