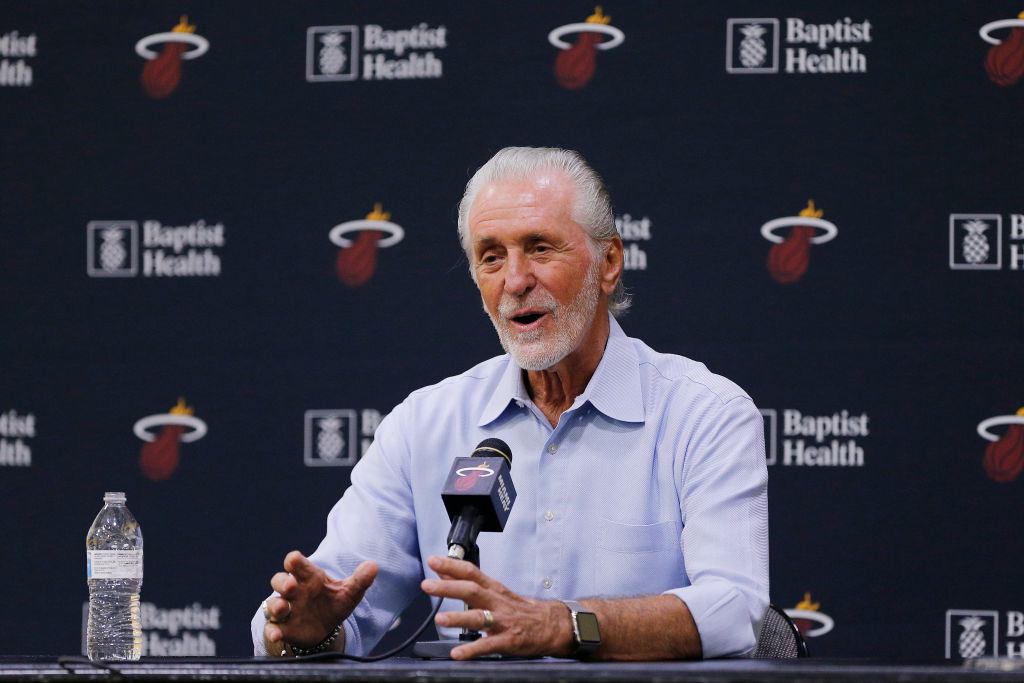 Miami Heat Executive Pat Riley Reveals Part of the Team's 2021 Plan
Miami Heat executive Pat Riley has plans to get involved in what could be a wild 2021 free agent period in the NBA.
Pat Riley has been a part of the Miami Heat organization for more than two decades. After he finished up a Hall of Fame coaching career with stops in Los Angeles and New York, Riley turned his focus to South Beach to help build a contender.

During his time with the team, Miami has built a culture focused on staying competitive in the Eastern Conference. So it comes to no one's surprise that without their 2021 pick, Miami is going all-in on signing big free agents deals during the following offseason. Let's look at two possible moves the team could make that will set them up for a potentially big free-agent class in 2021.

Two trade moves Pat Riley might consider
The two moves we might see Miami make both involve the San Antonio Spurs. The first would be trading for guard DeMar DeRozan. The Spurs acquired him in the Kawhi Leonard trade, and he is enjoying a good second season with the team averaging 21 points, nearly six rebounds, and almost five assists per game.

Pairing DeRozan him with Jimmy Butler would give Miami two potent perimeter players, with Butler continuing to be the dominant authority in the locker room. DeRozan would take some of the scoring load off Butler and provide the team with an extra playmaker to close out games.

A package for DeRozan could see Kelly Olynyk, Justise Winslow, and Meyers Leonard move from Miami to match up salaries, with a couple of draft picks included. Unless Miami throws in unprotected first-rounders, it might have to include Dion Waiters, even though he may seem like a headache to the Spurs organization.

The other Spurs' player that could be up for grabs is LaMarcus Aldridge. Since arriving in San Antonio as a free agent, his relationship with the team has been up and down. In the right situation, he can still be a double-double waiting to happen. He is putting up 18 points and seven rebounds per game. We believe pairing Aldridge with Butler would make the Heat a top-three team in the East behind Philly and Milwaukee.

What could the Heat do after the trade?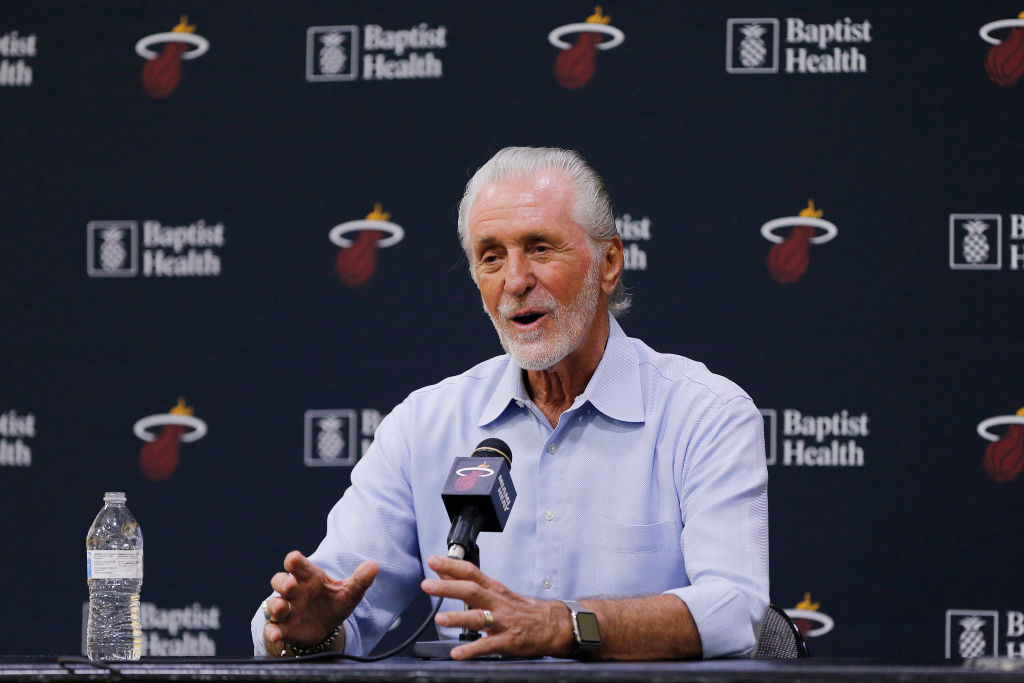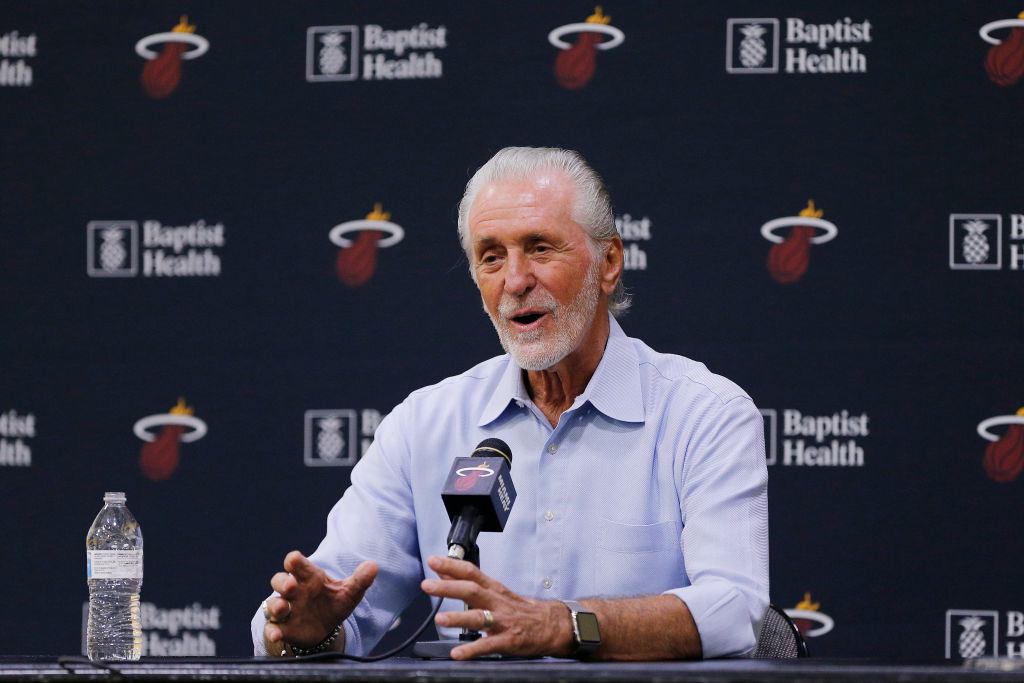 So let's say Pat Riley can pull off a trade with the Spurs. What will the Heat do after that? There's a strong belief both players will be offered one-year extensions to get them off the books for the 2021 free agency class. That will allow Miami to have the cap flexibility to make a run at Giannis Antetokounmpo, Victor Oladipo, and other stars hitting the free-agent market in 2021.

Jimmy Butler is having a redemptive season after last year's turmoil in Minnesota and his weird exit from Philly, but he shouldn't be a No. 1 guy for a franchise trying to win a championship. It may be hard to try to convince Giannis to leave Milwaukee, but if Pat Riley can get LeBron James to leave Cleveland and join the Heat, then anything is possible. 

Pat Riley has had success pairing stars together
If all the pieces fall into place and Pat Riley executes his master plan, it won't be the first time he builds a contender with a group of veterans. He brought Shaq and Dwyane Wade together to win the team's first championship in 2006, then brought in LeBron James and Chris Bosh to create a superteam with Wade.

Those three took Miami to four straight NBA Finals and won two of them. Now, Riley has a young roster surrounding Jimmy Butler. Miami executed a sign and trade to bring him in and also made a big splash landing Tyler Herro in the draft. The Heat are currently second in the East and ninth in the league in offensive efficiency.

We know Pat Riley can execute master chess moves to build a contender, so do you think Miami can pull it off again? Should we expect a big trade from Miami before the All-Star break? We can't say for sure, but never count out Riley as he plays the long-term game with the Heat.