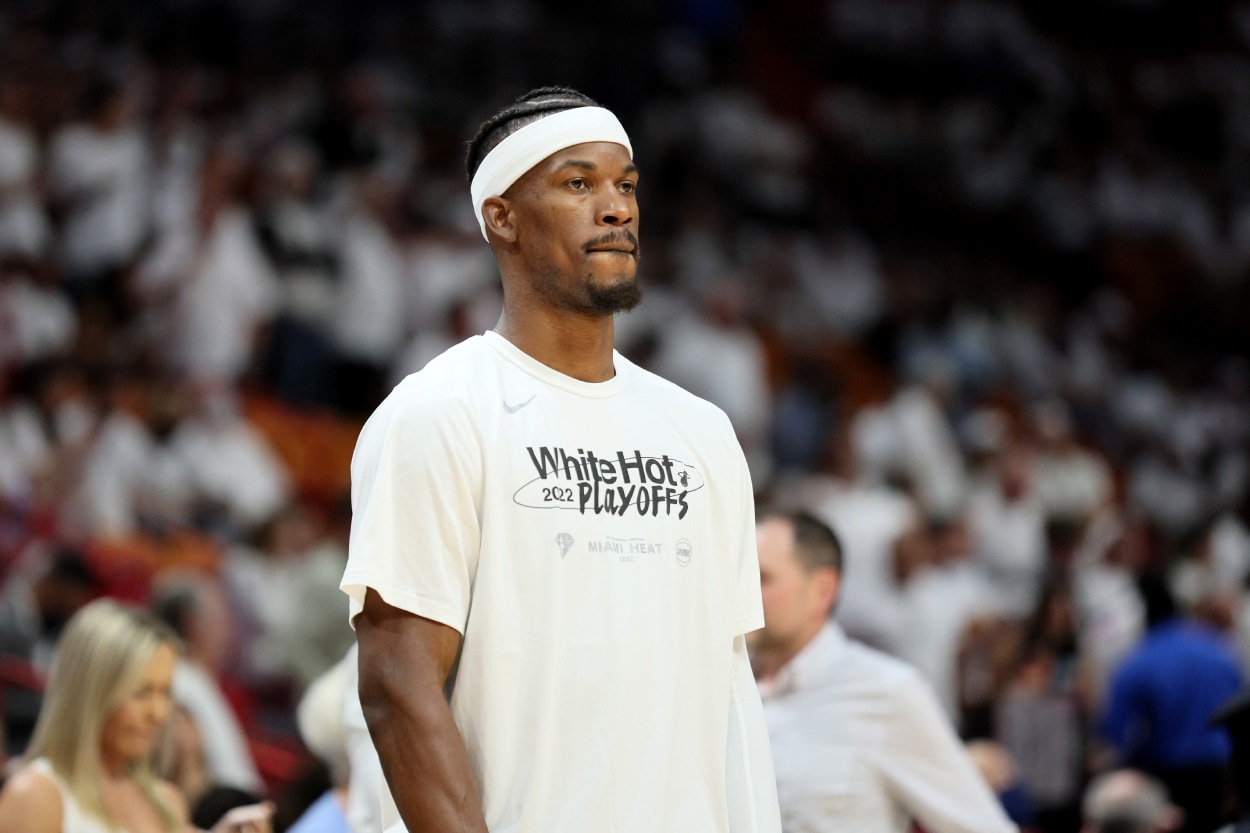 Miami Heat: Kendrick Perkins Strongly Believes Jimmy Butler Deserved Conference Finals MVP Consideration
Jimmy Butler had an all-time great performance in the Eastern Conference Finals, and Kendrick Perkins believes the Miami Heat star deserved Conference Finals MVP consideration.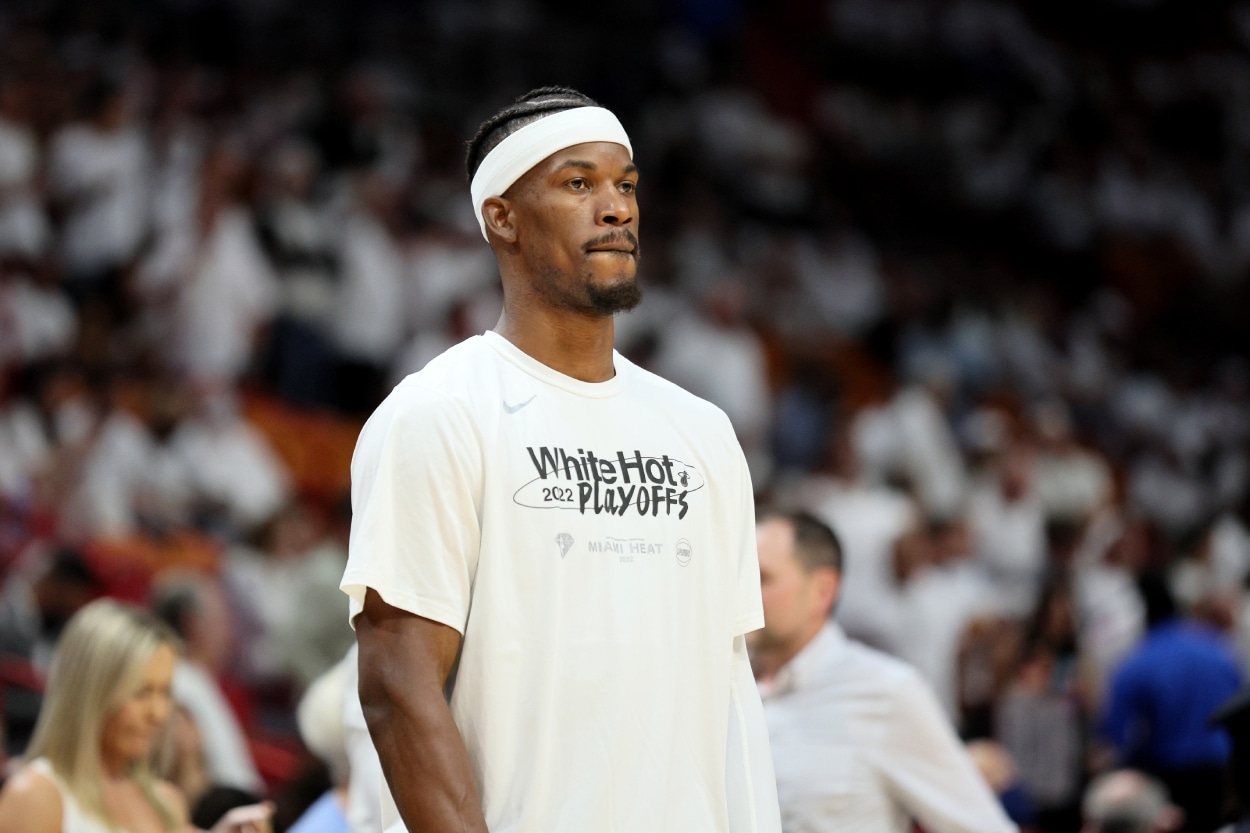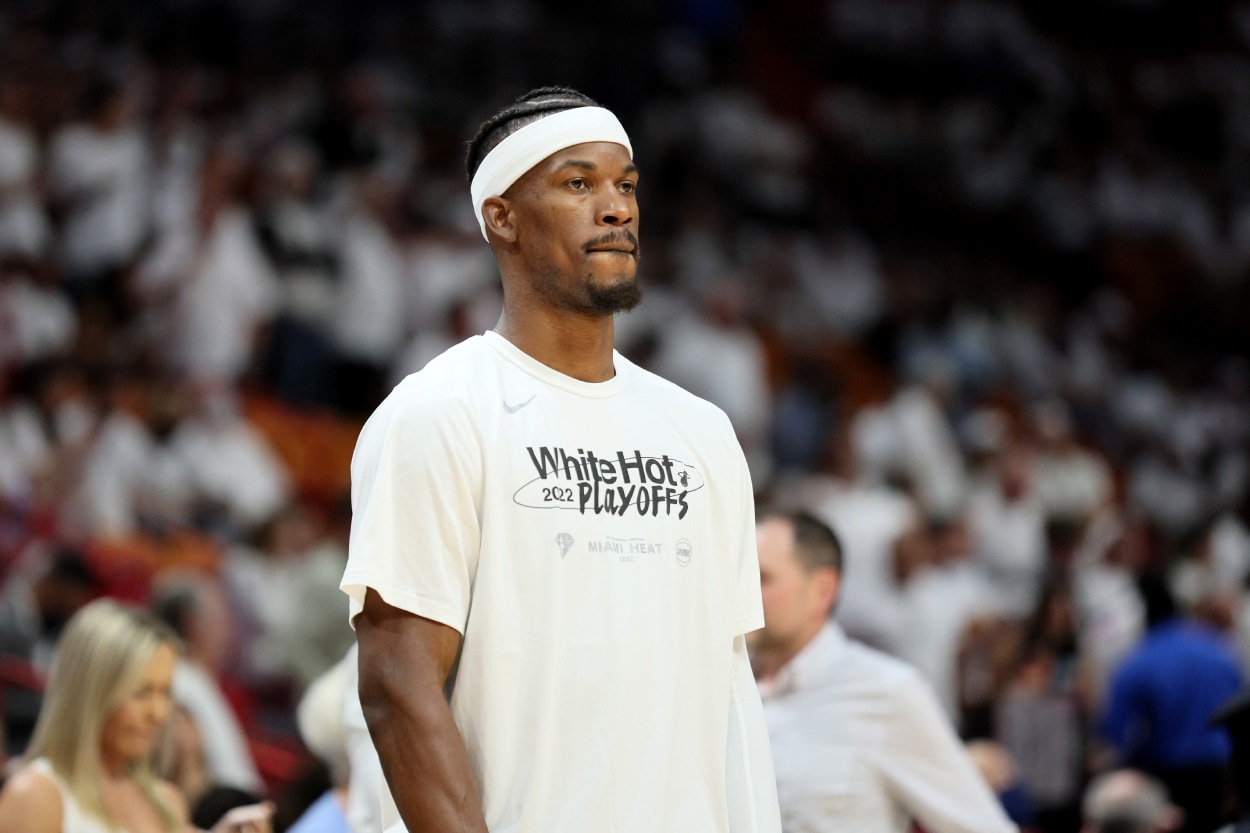 The Miami Heat simply didn't have enough firepower. Despite coming within just one win of the NBA Finals, Miami couldn't keep up with the Boston Celtics' offensive weapons and elite defensive scheme, resulting in the team's 4-3 Eastern Conference Finals loss.
The disappointing outcome had nothing to do with a lack of effort from Jimmy Butler. The six-time All-Star had a tremendous series, specifically in Games 6 and 7, and former Celtics player Kendrick Perkins even believes he should have been recognized for it.
Perkins thinks Butler deserved consideration for Conference Finals MVP.
Kendrick Perkins believes Jimmy Butler deserved consideration for Conference Finals MVP
The NBA recognized Conference Finals MVPs for the first time ever this season, and Celtics star Jayson Tatum won it in the Eastern Conference (fitting considering the East trophy is named after Larry Bird).
But former Celtics big man Kendrick Perkins, who won a title with the team in 2008, believes Jimmy Butler deserved consideration.
"I do; I do (think he deserved consideration)," Perkins said on the May 30 episode of First Take. "And one can make a case that he actually was the best player in this series, to be honest with you. … Walking into the Garden in Game 6; that performance alone deserves a hell of a nod. That was a classic performance."
With his team down 3-2, Butler dropped 47 points, nine rebounds, and eight assists on the road in Game 6 to force a seventh contest. He then had 35 points and nine rebounds in Game 7, but the Heat lost 100-96. His 82 combined points were the second-most ever in a Game 6 and 7.
"Jimmy Butler has shown us time and time again, that when it comes down to the postseason: Put his name in the conversation with the best," Perkins said. "He actually deserved to be in the consideration for the [Conference] Finals MVP."
Did Jimmy Butler deserve consideration?
So, is Kendrick Perkins correct? Did Jimmy Butler deserve consideration for Conference Finals MVP?
Yes, he deserved consideration. But Jayson Tatum was the clear winner.
Butler's performance shouldn't be overlooked. He dropped 41 points in Game 1 and, while battling injury, scored 47 in Game 6 and 35 in Game 7. Had the 32-year-old made his three-pointer near the end of regulation, the Heat would probably be preparing for the NBA Finals right now.
However, Tatum was the better player throughout the entire series, and his team won. So, the right person won the award.
Tatum averaged 25.0 points and 8.3 rebounds against the Heat. At times, he was also an excellent passer, dishing out nine assists in Game 5. His conference finals performance was simply a continuation of a tremendous playoff run he has had thus far. Tatum is averaging 27.0 points, 6.7 rebounds, and 5.9 assists this postseason.
Was Jimmy Butler remarkable? Yes. Would he have won Conference Finals MVP had the Heat beaten the Celtics? Absolutely. But Jayson Tatum's team came out victorious (and will continue its playoff run against the Golden State Warriors in the NBA Finals). He also played at an elite level throughout the series.
The trophy went to the correct player.
Stats courtesy of Basketball Reference