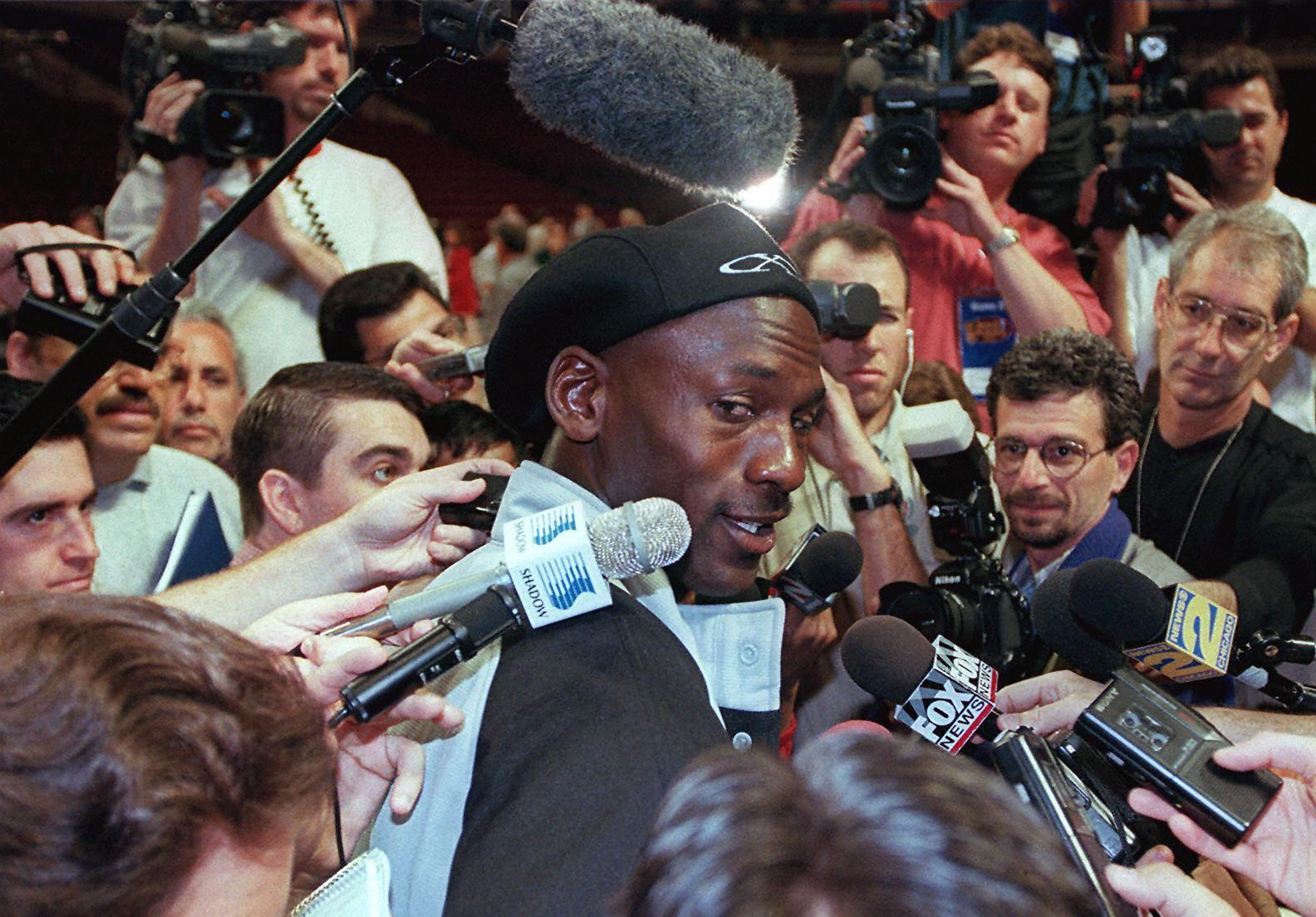 Michael Jordan Appeared Calm and Collected but Felt the 'Burning' Pressure of Having All the Eyes on Him
The calm Michael Jordan showed on the exterior reflected all the internalized pressure he felt from the weight of public scrutiny.
Michael Jordan transcended sports during his dynastic run with the Chicago Bulls. He became a global icon who reached levels of fame tantamount to Michael Jackson and superstars across other industries.
Jordan relished the chance to perform, especially when the stakes were at their highest. He even seemed invincible, considering how often he delivered in pressurized moments. But MJ also felt the crushing weight of public scrutiny.
Michael Jordan felt the eyes of the masses "burning" into him
Michael Jordan did his best to block out noise during his Bulls career. He tried to remain level-headed and avoid saying the wrong thing during endless media scrums and press conferences.
Out in public, however, it proved difficult for His Airness not to internalize the intense feeling of having eyes on him at all times.
Reputable Jordan biographer Bob Greene said MJ told him what it's like to deal with the masses. Greene explained the Bulls legend's thought process on ESPN's SportsCentury (h/t YouTube).
"[Jordan] told me once that when he walks through a crowd — even if appears not to be looking at the people in the crowd — he can feel every eye on his skin. And he said, 'It's like a burning feeling. Until I'm alone again, I feel the burning of those eyes looking into me.'"

–Michael Jordan biographer Bob Greene on ESPN's SportsCentury
Initially, Jordan almost exclusively experienced adulation. When his gambling came to light, however, he faced ample questions. The questions and spotlight intensified after the tragic death of his father, James.
Every choice Jordan made was examined under a microscope, not just when it came to gambling. From his political endorsements (or lack thereof) to his decision to play baseball, everyone wanted to have an opinion on Mike, much less "Be like Mike."
The public eye took such a toll on Jordan that he only felt comfortable on the hardwood.
Jordan considered the basketball court as his sanctuary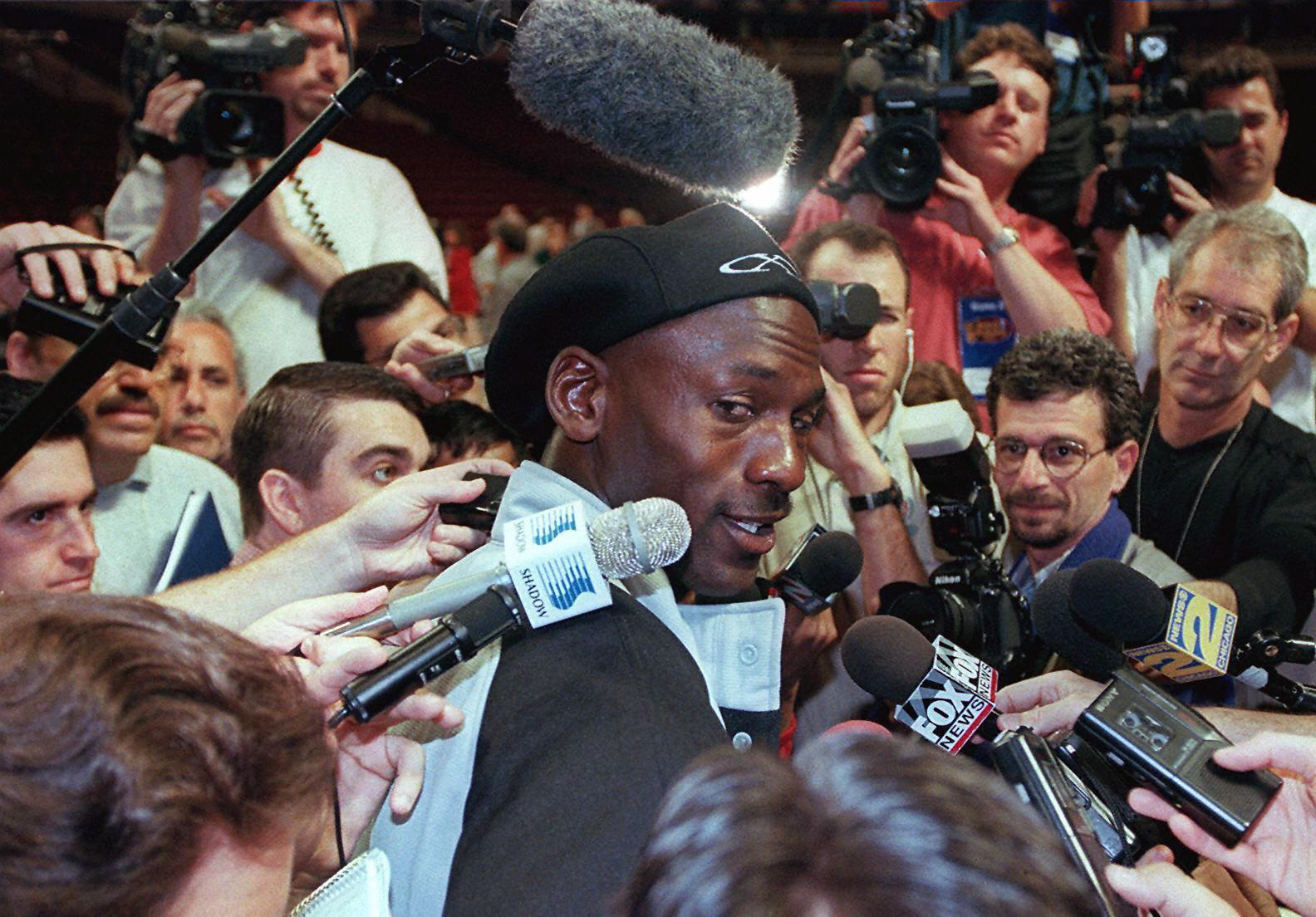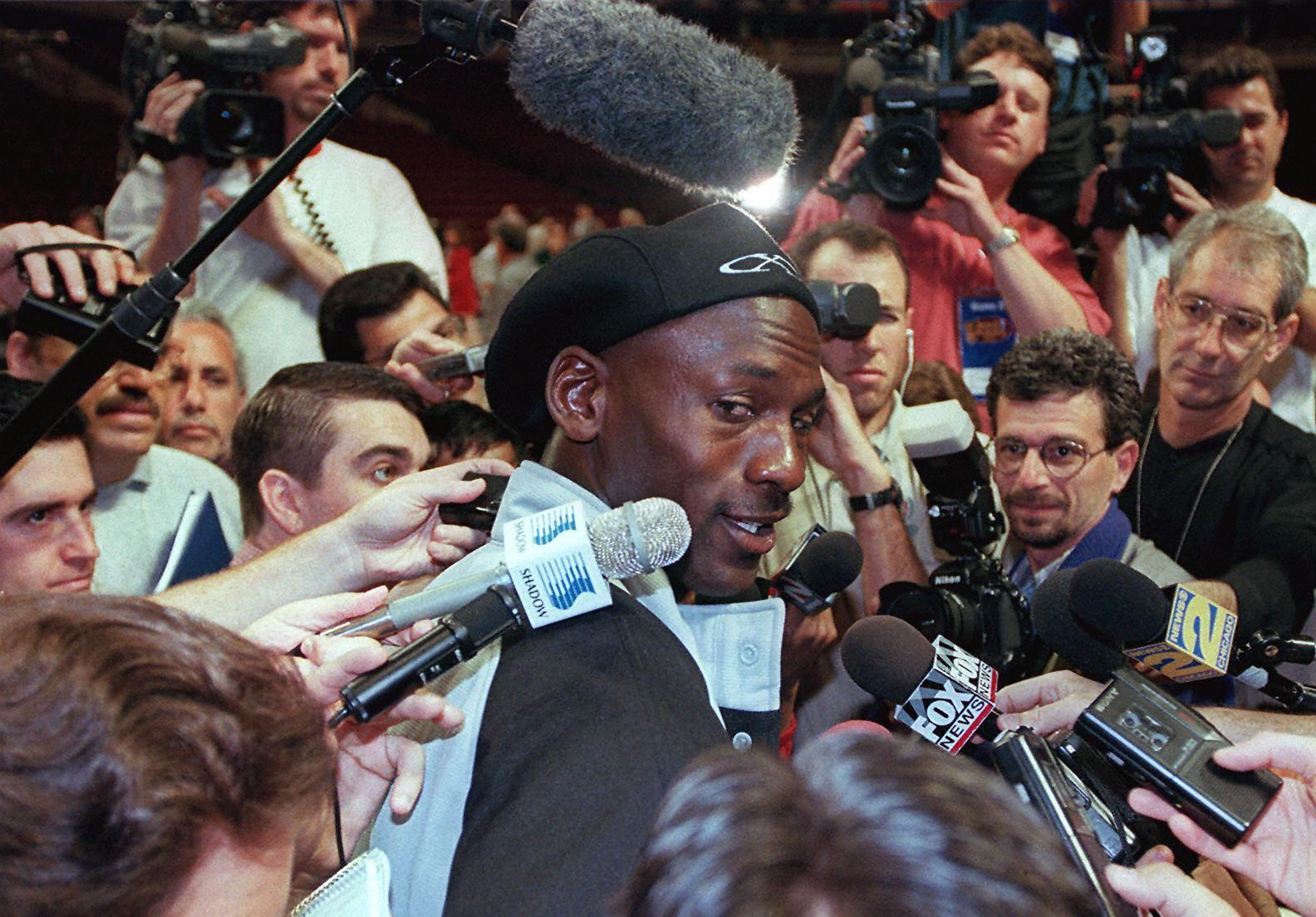 By the time he neared his first retirement and even after returning from his brief hiatus from the Bulls, Michael Jordan only ever found peace on the basketball court.
Jordan told Greene (via SportsCentury) he enjoyed playing basketball every bit as much for the sense of calm and freedom it gave him as his individual competitiveness.
"He said, 'Those two and a half hours on the court every game night is the most peaceful time of my day. Because, it's like there are invisible walls around the court, and it's the one part of my day that noone can touch me, noone can come up for an autgraph, noone can pitch a business deal. I'm meditating out there.'"

–Bob Greene on Michael Jordan
That mentality could explain why MJ tended to play with such flow and grace. It also sheds light on Jordan's past comments about enjoying his time at North Carolina more than his NBA career.
Years after his retirement, the intense nature of the spotlight seemed to drive Jordan out of the public eye. Sure, he had a controlling stake in what became an NBA franchise, but he rarely made headlines.
That's changed a bit in recent years.
Using his image for good
Michael Jordan's apparent philanthropic shortcomings have garnered criticism in the past. But MJ's used his wealth for a lot of good in the past couple of years.
In 2020, Jordan and Jordan Brand announced a plan to donate $100 million to organizations fighting for social justice and racial equality. Last February, he donated $10 million to launch medical clinics in "underserved communities" near his hometown of Wilmington, North Carolina. Jordan also began a NASCAR team in part to drive Black participation in the sport.
While MJ still keeps a tight-knit group and can occasionally seem walled-off, he's been more vocal than in past years and is becoming increasingly opportunistic in helping those in need.