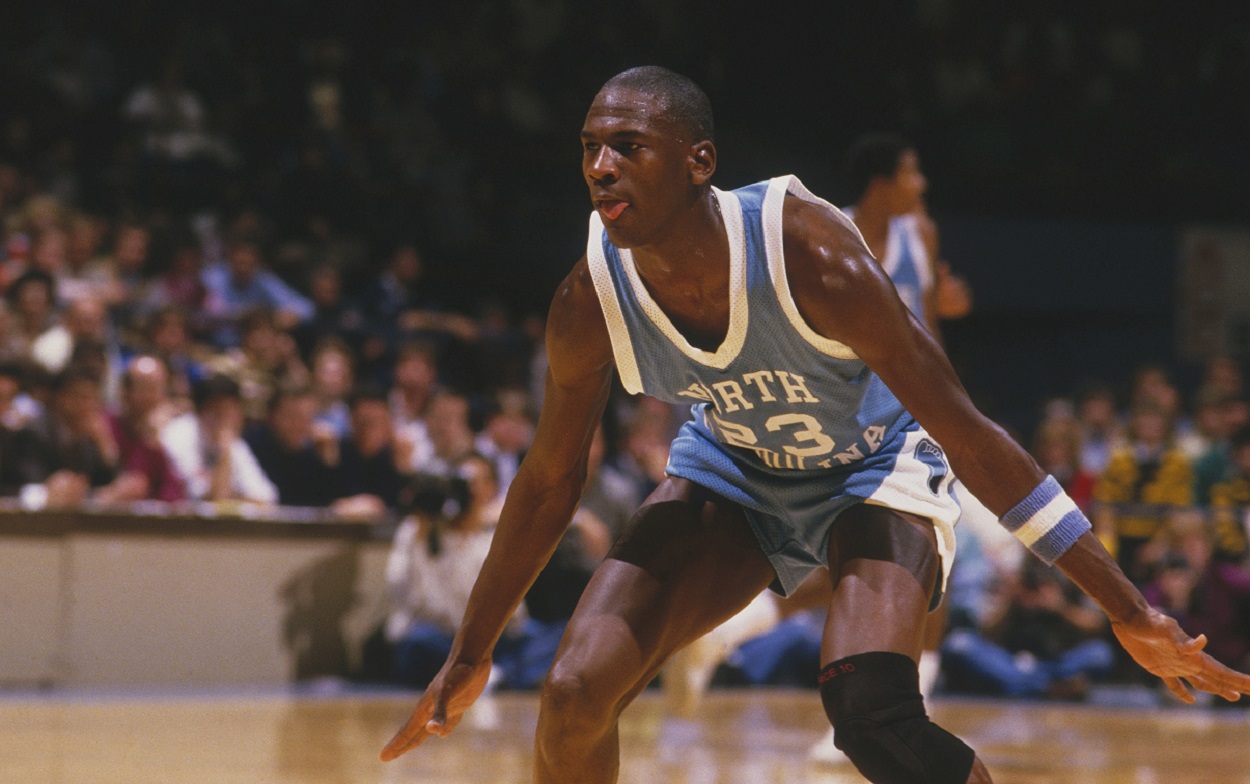 Michael Jordan Dreamed of Playing for UCLA, Not North Carolina
Michael Jordan's dream college wasn't the University of North Carolina -- it was UCLA.
While one might think Michael Jordan was recruited by every major college program in the country back in the day, that certainly wasn't the case. And while one might also think he always had his heart set on playing for the University of North Carolina, that wasn't the case either.
Truth be told, Jordan's dream was to play on the opposite side of the country for the most successful program in college basketball history: UCLA.
Michael Jordan's path to the University of North Carolina
Famously cut from the varsity squad as a 5'11" sophomore at Laney High School in Wilmington, Jordan was a star for the JV team, putting up multiple 40-point nights. After growing four inches during the summer of 1979, MJ joined the varsity that fall and was the team's leading scorer for the '79-'80 campaign, averaging 24.8 points per game.
During that 11th-grade season, North Carolina head coach Dean Smith was made aware of young Michael as Laney's head coach, Clifton "Pop" Herring (yes, the same man MJ called out during his embarrassing Hall of Fame speech), contacted UNC about his new star.
Despite that successful junior year, Jordan still wasn't on the radar of most major college programs. That changed after MJ attended Howard Garfinkel's famous Five Star Basketball Camp in Pennsylvania in the summer of 1980. The future six-time NBA champ was the camp star, where he said he "won about ten trophies" and "was an all-star and MVP" while leading his team to a championship in two straight weeks.
More and more schools jumped into the mix, which is precisely why Dean Smith didn't want Jordan to even go to the camp. Smith was clearly hoping to keep Michael a secret to make it easier for North Carolina to sign him. Jordan did commit early to the Tar Heels and was then a McDonald's All-American as a senior at Laney, averaging 26.8 points per game.
Jordan then, of course, won a national championship at North Carolina as a freshman, hitting the game-winning shot in the title game victory over Georgetown, the shot that truly put him on the map. He spent three years in Chapel Hill and was a two-time All-American before jumping to the NBA following his junior year. And we all know what he did there with the six titles and five MVPs and such.
But had Jordan gotten what he wanted more than four decades ago, his journey would have gone a bit differently.
Jordan dreamed of playing at UCLA, not UNC
What must be remembered here is that MJ grew up in the 1960s and 1970s. And who dominated college basketball during that period? That, of course, would be John Wooden's UCLA Bruins, who won 10 national championships in a 12-season stretch beginning the year Michael Jordan was born. And that's for whom His Airness dreamed of playing as a youngster, as he once told Playboy (h/t BallIsLife.com for the transcription).
"I always wanted to go to UCLA. That was my dream school.

"Because when I was growing up, they were a great team. Kareem Abdul-Jabbar, Bill Walton, John Wooden. But I never got recruited by UCLA."

Michael Jordan
Years later, in a separate interview, Larry Farmer, an assistant at UCLA from 1973-1981 before becoming the head coach ahead of the 1981-82 season, which was Jordan's freshman year, confirmed that MJ wasn't on the Bruins' radar back then.
UCLA didn't know who MJ was until it was too late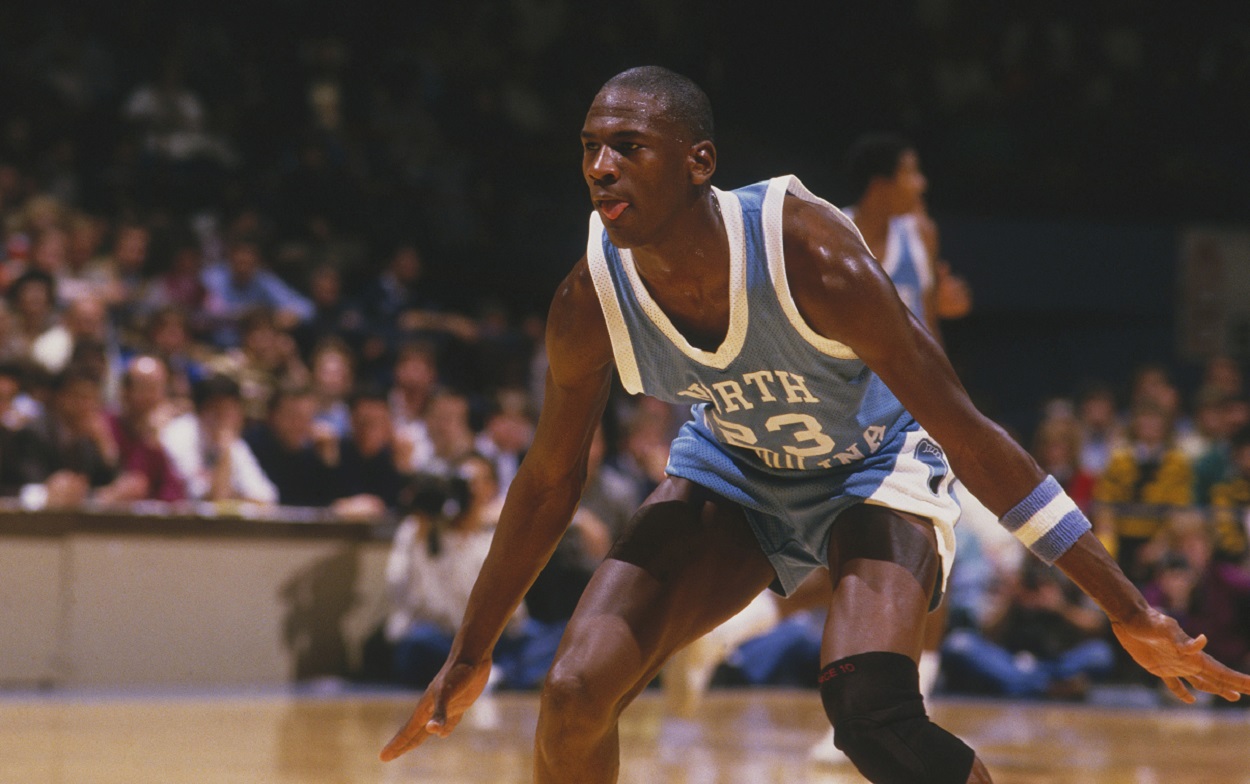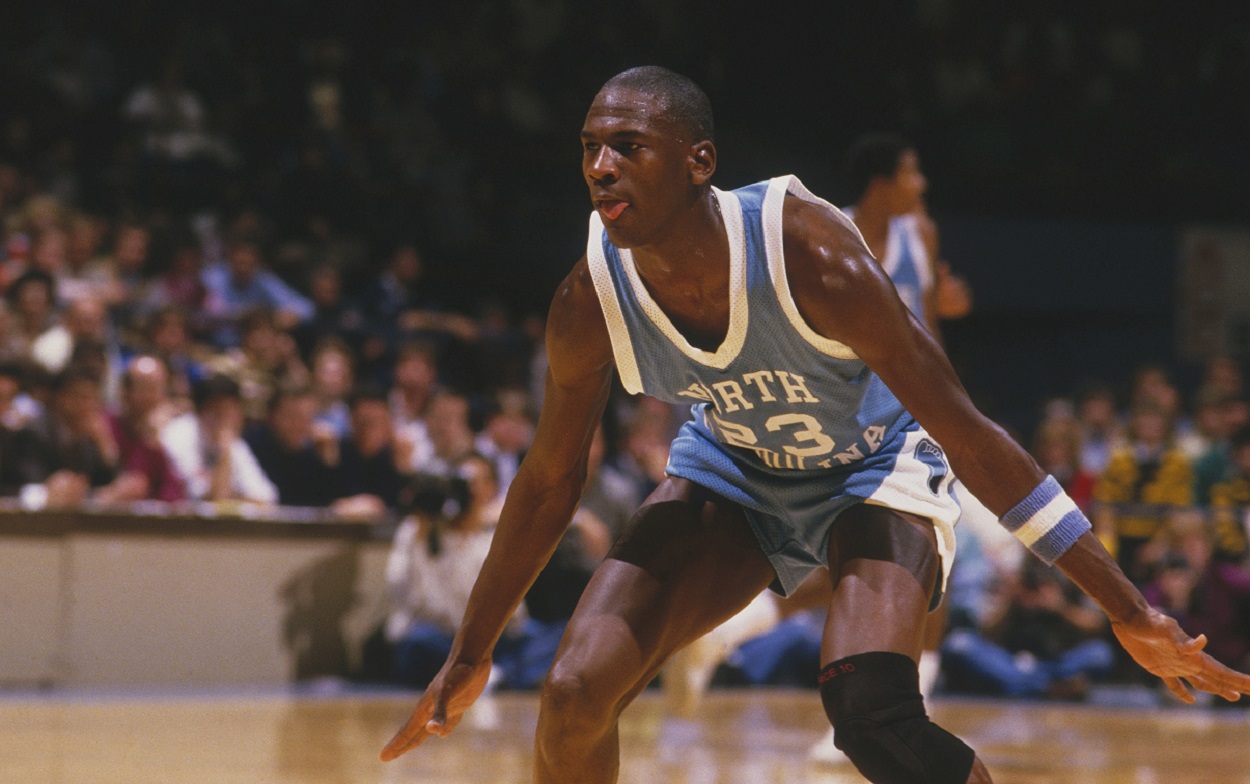 Farmer didn't even recall knowing who Jordan was until MJ cracked UNC's starting five as a freshman and began his ascent from Mike Jordan to Michael Jordan. But he also said that he'd have been all over him had he known what a talent MJ was (h/t Yahoo Sports).
"Based on what we saw of Michael as a freshman at North Carolina, had we known about Michael in high school, there is no doubt we would have been in his home and we'd have tried to get him to campus. I can guaran-damn-tee you we would not have told him no."

Former UCLA head coach Larry Farmer on Michael Jordan
One must wonder if the Bruins could have added to their national title tally had Jordan gone to Westwood. But we'll obviously never know. Chalk it up to just one more "what if" scenario in the world of sports. MJ did eventually make his way to UCLA — sort of. The Bruins signed a deal to sport the Jumpman Brand in 2021.
Stats courtesy of Basketball Reference