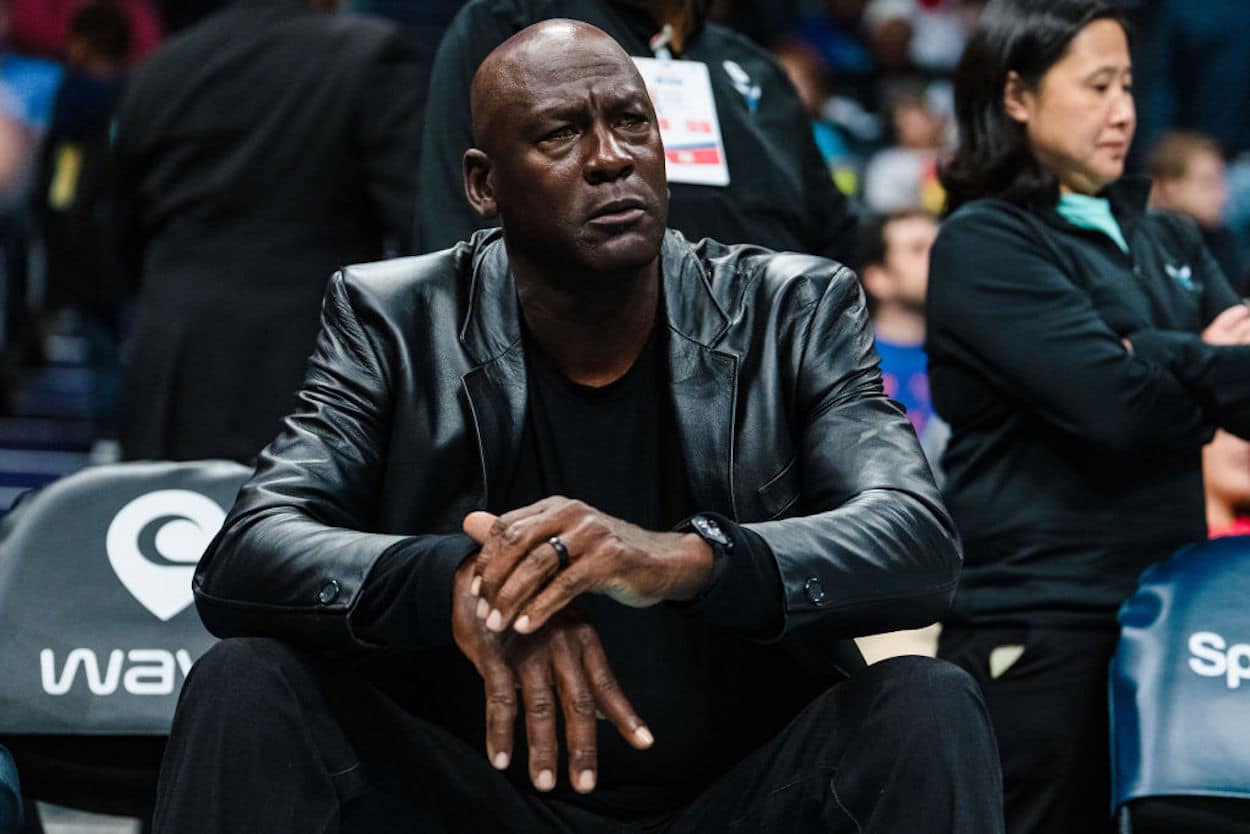 Michael Jordan Is Actually Going to Sell the Charlotte Hornets, According to John Salley
Remember when rumors started swirling that Michael Jordan could sell the Charlotte Hornets? The deal could still happen.
During his time in the public eye, Michael Jordan has built up a rather perfect resume. While His Airness has made some questionable choices along the way — perhaps punching teammates isn't the ideal way to lead — he's also proven himself to be a serial winner. And, at the end of the day, it's tough to argue with six championship rings and a multi-billion dollar fortune.
Owning the Charlotte Hornets, however, has been a different story. During MJ's time at the helm, the franchise hasn't seen much success. If anything, Jordan has come to be known as a rather bad owner.
That reality could explain why, earlier in 2023, word began to spread that the living NBA legend was considering selling the team. And although nothing concrete has materialized, John Salley believes that Jordan will actually bite the bullet.
Talk of Michael Jordan selling the Hornets has gone cold, but John Salley still believes it will happen
In March 2023, Michael Jordan and his Charlotte Hornets entered the news cycle for an unexpected reason. Rather than an on-court performance or a basketball-related transaction, word began to spread that MJ was considering selling at least a part of the franchise.
"Four years ago, Michael Jordan sold a stake in the Charlotte Hornets to a Gabe Plotkin-led group," Jump Management said in a statement, according to an NBC Sports write-up. "As a natural step in a process due to that transaction, Michael and Gabe are in discussions about his group potentially buying an additional stake."
Despite plenty of discussion on social media and sports debate shows, though, nothing materialized. And as the NBA postseason took up more and more of the basketball spotlight, the topic faded from view.
John Salley, however, doesn't think the ship has completely sailed.
"Yes, I think Jordan is actually going to sell the team," the NBA veteran explained during a VladTV interview. "I think it doesn't help him anymore, and I think getting new blood and ideas in there. And he's 62 years old, 61 years old. There's no reason to stay. Yeah, there's no reason to keep stressing and have to go to North Carolina when you know you want to stay in Jupiter, Florida."
While there are some caveats — Salley got Jordan's age wrong and has been known to produce his share of hot takes — there is logic to his statement. MJ can do just about anything he wants. Given everything we know of his personality and drive, it's safe to assume he isn't able to compartmentalize his ownership and be a silent partner in the Hornets. Does he really want to keep devoting time and energy to the team? Or would he be happier playing golf, going fishing, and being Michael Jordan?
Selling the team might feel like quitting, but it would give Jordan a big-time financial win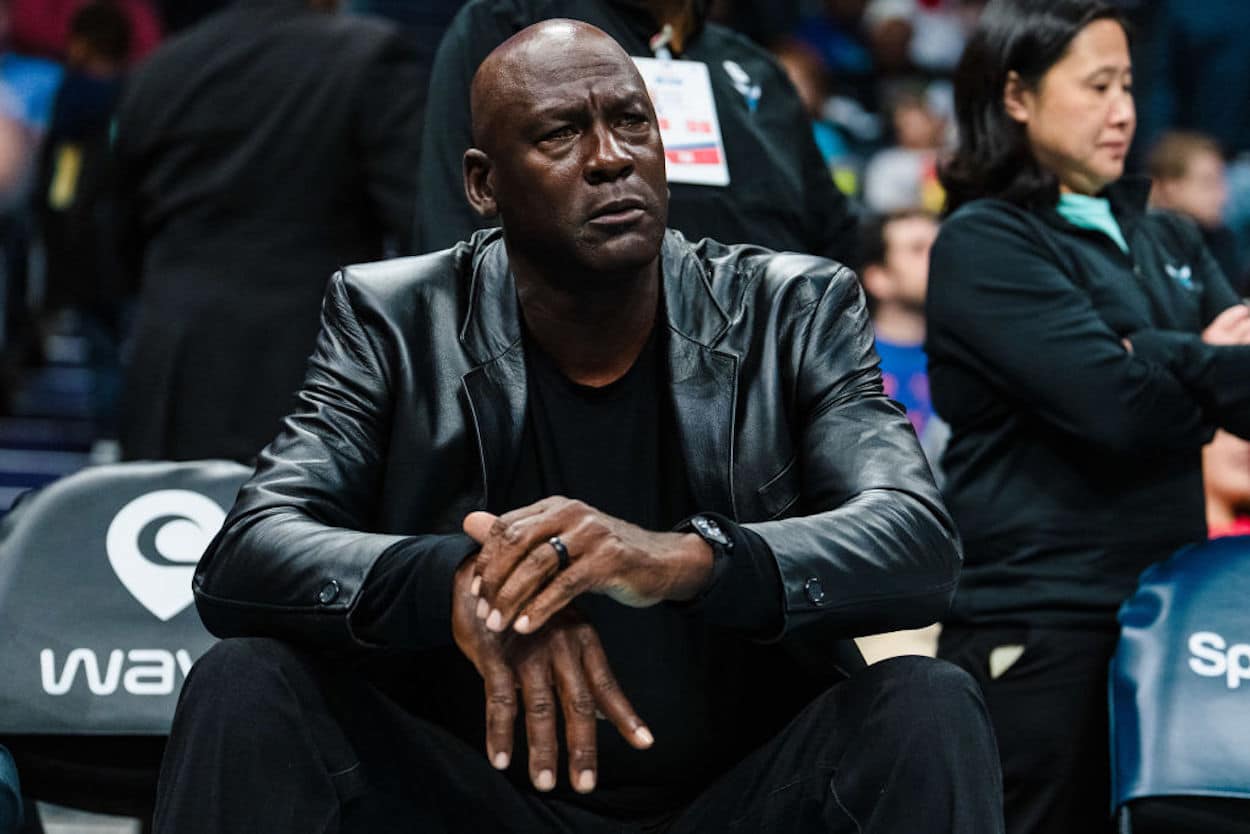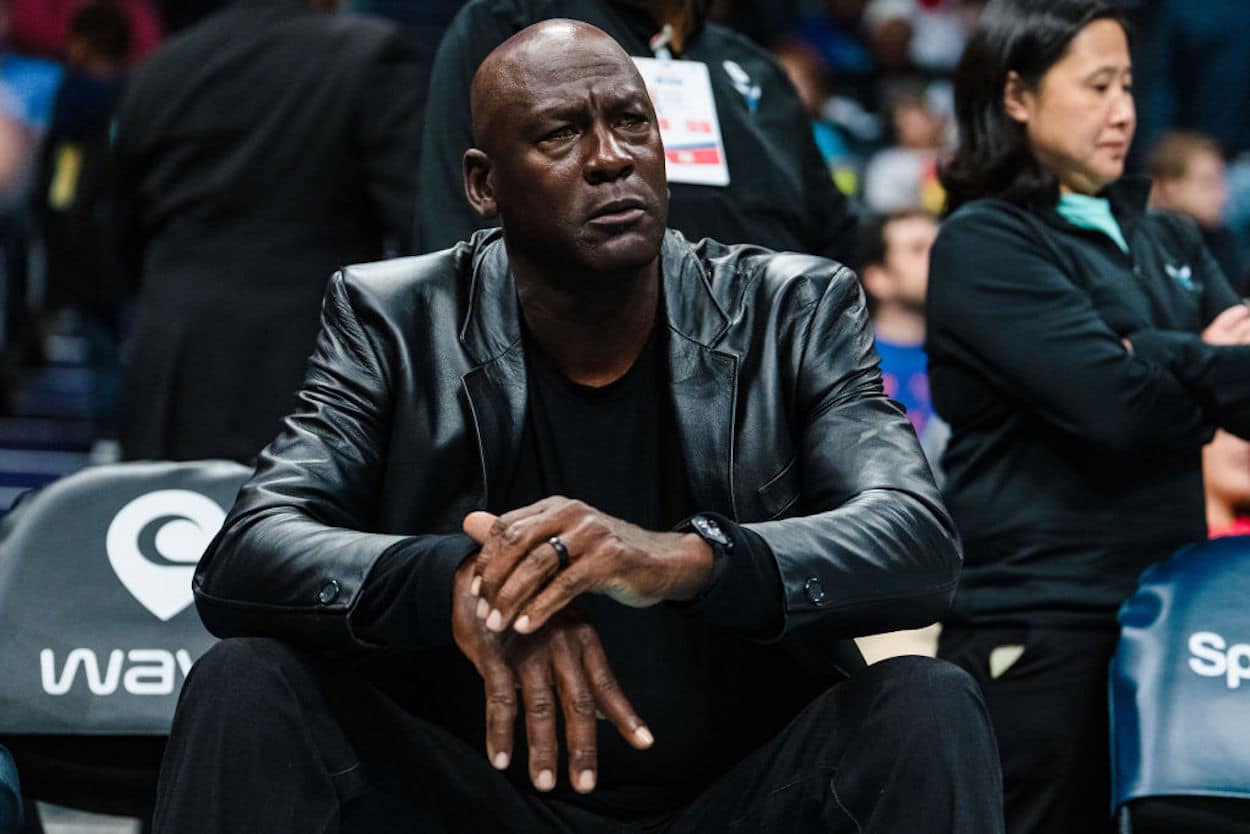 As I've mentioned above, Michael Jordan is a relentless winner who's capable of taking anything personally. While that may make it tougher for him to sell the team — since the Hornets haven't had any postseason success, MJ might feel like he's admitting defeat — one aspect of the deal could also appeal to his competitive fire.
That aspect? The money.
If we take Forbes' net worth estimates at face value, Jordan's fortune sits at approximately $2 billion. Some of that is tied up in the Hornets since the publication pegged the franchise value at $1.6 billion, but it's still safe to assume that Jordan would make money by selling. There are a limited number of NBA franchises (barring future expansion), and plenty of billionaires are in the market for a new toy. That reality means that owning a big-four franchise is a rather safe investment.
If you want evidence of that, consider a recent sale. In 2022, for example, Mat Ishbia bought the majority stake of the Phoenix Suns for $4 billion. While you could argue that the Arizona club is a bit better off than the Hornets, both in terms of on-court performance and overall appeal, that $4 billion sum is still significantly more than Forbes' $2.7 billion valuation.
And while it's certainly possible that Jordan isn't motivated by money at this point in his career — he started out during the days of relatively small NBA contracts, rose to make more than $30 million per year, and continues to cash in from his famous name and likeness — he does love to flex his metaphorical muscles. Would he care about having the most expensive sale in Association history and adding a few more billions onto his massive fortune? Maybe not, but this is also the man who can take anything personally.
At this point in time, we'll just have to see if a sale will take place. John Salley, after all, is confident that the day will come.