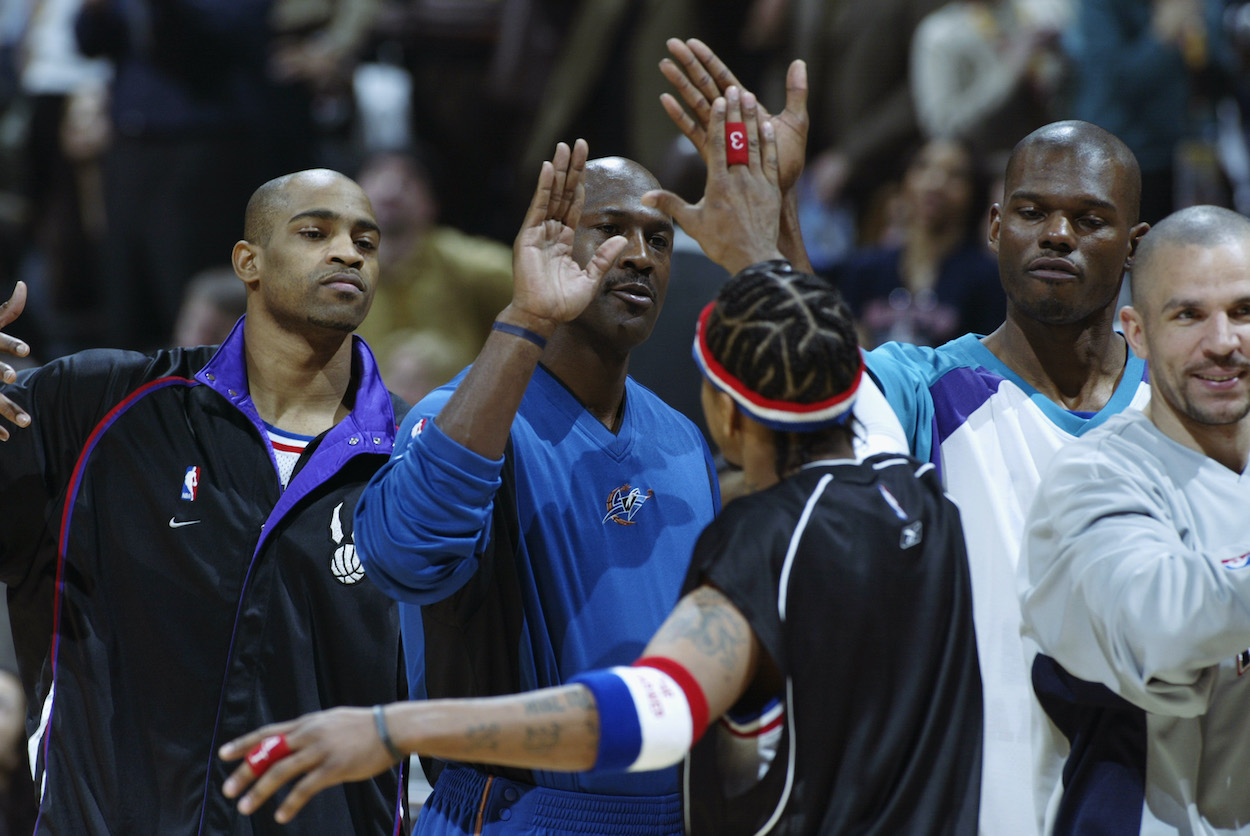 Michael Jordan Shamefully Admitted an NBA Rookie Could Beat Him 1-on-1 After Getting Embarrassed on the Court
Michael Jordan was always hesitant to admit anyone could beat him in 1-on-1, but a star-studded rookie did just that in 1997.
There aren't many players in the history of the NBA who could've beaten Michael Jordan in a game of 1-on-1 during his prime. That list gets even shorter when you ask MJ himself who he thinks could've taken him down. But after Jordan was embarrassed on the court by a star-studded rookie during the 1996-97 NBA season, he admitted that the 21-year-old could probably beat him mano a mano.
That 21-year-old? Eventual NBA Hall of Famer Allen Iverson.
Michael Jordan is reluctant to admit any NBA player could've beaten him 1-on-1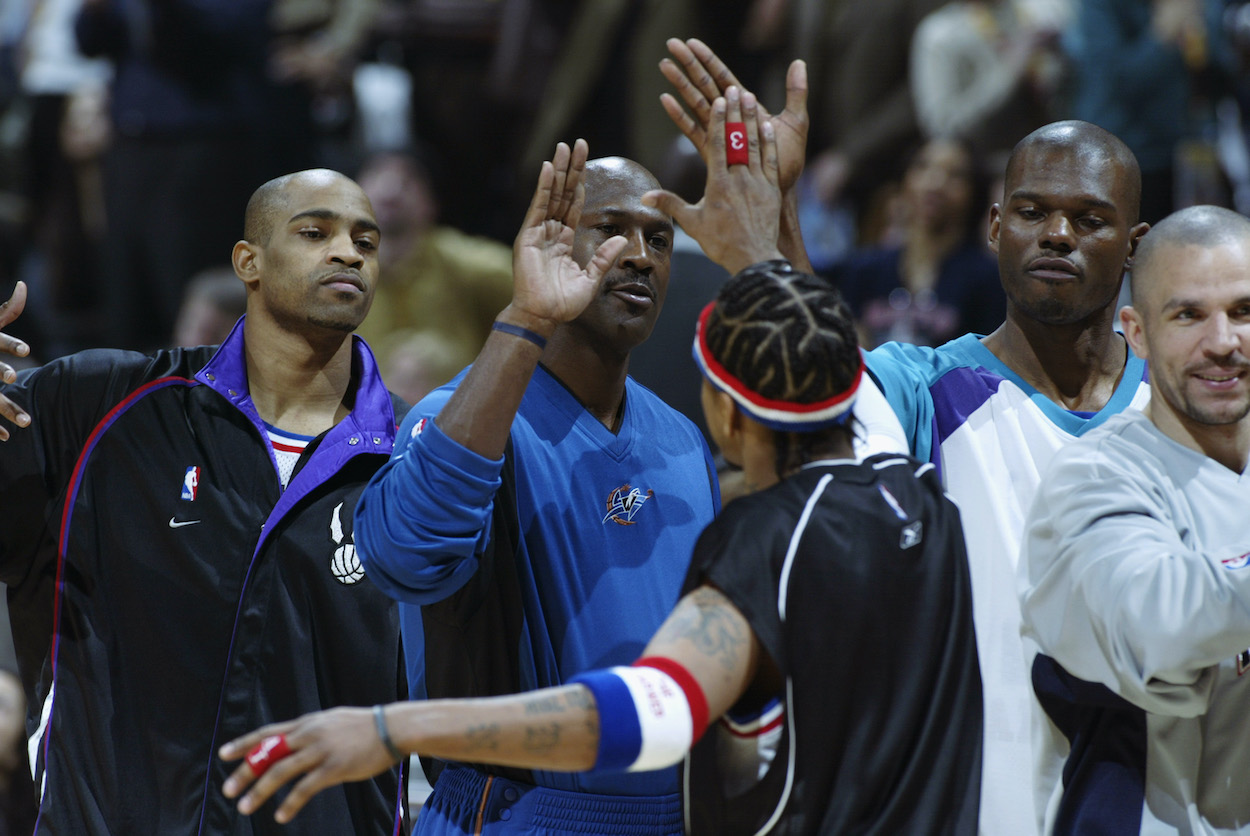 Michael Jordan is arguably the greatest basketball player to ever live. The 14 All-Star Game appearances. The 10 NBA scoring titles. The six championships in as many tries. Jordan is one of the most prolific winners to ever play professional sports, so it's hard to confidently say anyone could've beaten him 1-on-1 during his career.
If you ask MJ today, he'll probably say that no one could ever take him down. He's only publicly admitted that one player could beat him 1-on-1 — Kobe Bryant — but he even said it in a joking manner.
"I don't think I would lose," Jordan said in a video promoting NBA 2K14 released eight years ago. "Other than to Kobe Bryant, because he steals all of my moves."
Michael Jordan was embarrassed by a rookie Allen Iverson in 1997
By the 1996-97 NBA season, Michael Jordan had won eight scoring titles and four championships with the Chicago Bulls. He was close to solidifying himself as not just the greatest player of his generation, but the greatest player of all time.
At the same time, Allen Iverson had just arrived on the scene as the most recent No. 1 overall pick in the NBA draft. He was feeling the league out as a rookie when his Philadelphia 76ers met Jordan's Bulls in March for a regular-season showdown.
When Jordan finally got matched up defensively against Iverson, the spunky, young guard shook the NBA GOAT out of his shoes and nailed a mid-range jumper right in his face. The iconic move has since become known simply as "The Crossover."
Iverson's slick move is one of the few blemishes on Jordan's legendary NBA career, and it led MJ to make a surprising admission about the then-rookie.
Jordan shamefully admitted Iverson could beat him 1-on-1
The year after Jordan was embarrassed on the court by a rookie Iverson in 1997, he made a guest appearance at a summer basketball camp. Jordan was asked about the crossover while at the camp, and he made a shocking revelation about Iverson, according to Basketball Network.
"I mean, that was a great move," Jordan said. "I'm never the type of guy that says; I can't get shown up. I just try to limit these opportunities. So, I'm not going to try to make it 1-on-1 between Allen Iverson and myself. You never know, if we play 1-on-1 again, I think he could beat me on the perimeter, but I could take him on the post."
Who knows what would've happened if prime Jordan and prime Iverson faced off in a fiery game of 1-on-1. But the simple fact that Jordan even admitted A.I. could beat him shows just how much respect he had for the eventual Hall of Famer at a young age.