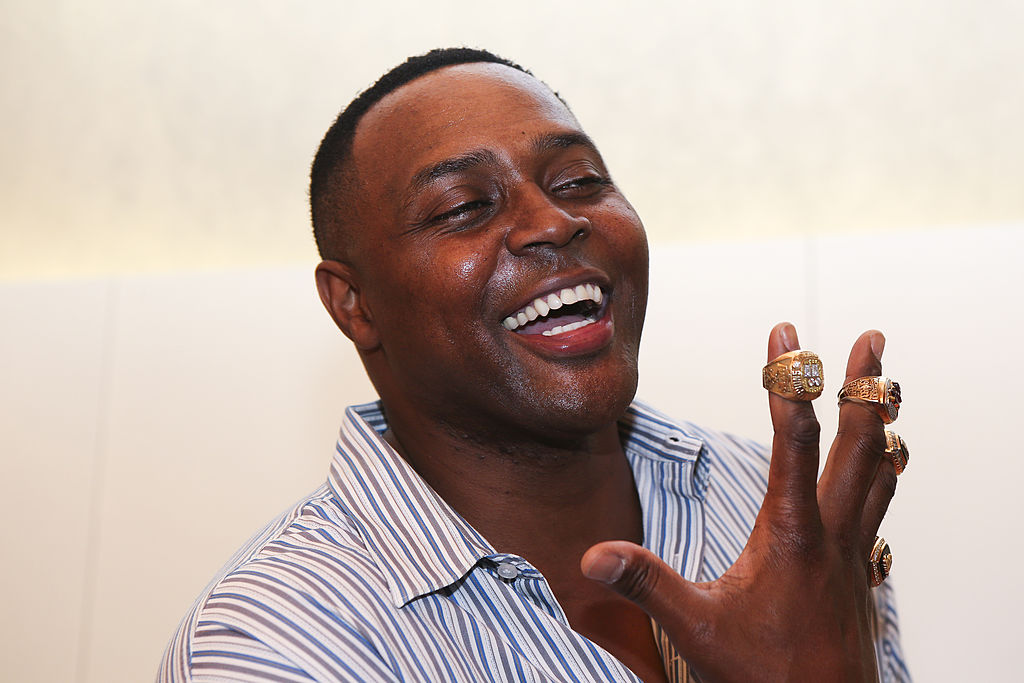 Michael Jordan Was a Jerk Toward Horace Grant, Teammates Told Author
Michael Jordan wouldn't let teammate Horace Grant eat after bad performances, players told the author of the 1991 book about the Chicago Bulls.
Michael Jordan predicted last month that The Last Dance documentary series would leave people thinking the retired basketball star is a "horrible guy." It turns out that the Hall of Fame player should be more concerned about the stuff surfacing between episodes.
The latest revelation, this one about Jordan's horrendous treatment of a teammate, comes from an authoritative source. For lack of a better word, Jordan comes off looking like a jerk.
The tension between Michael Jordan and Horace Grant was real
Horace Grant played for four teams in a productive 17-year NBA career, but Michael Jordan allegedly wished that the Chicago Bulls weren't one of them. Grant told the Pardon My Take podcast that Jordan wasn't happy that the Bulls drafted the power forward 10th overall in 1987 out of Clemson.
That apparently constituted Strike One in Jordan's mind against Grant, who spent his first seven seasons with the Bulls, averaging 12.6 points and 8.6 rebounds for the team while shooting 53% from the field.
Strike Two was Jordan's lingering suspicion that Grant was the key source for newspaper reporter Sam Smith when he wrote "The Jordan Rules," the much-discussed 1991 book about Jordan and the Bulls. Grant has denied the allegation, and Smith's book is so rich in details that there were obviously multiple sources from inside the organization and probably from inside the locker room.
Strike Three on Grant's part apparently was any Bulls loss in which Grant didn't play up to Jordan's expectations.
Michael Jordan wouldn't let Horace Grant eat after bad games
Only the people actually on the inside can verify the accuracy of it, but one story in particular about his treatment of Horace Grant makes Michael Jordan look awful.
Chicago Bulls beat writer Sam Smith said during a recent podcast that Bulls players used to tell him that Jordan wouldn't let Grant eat on team flights after sub-par performances.
"Players would come to me over the years and said, 'You know what he did? He took Horace (Grant's) food away on the plane because Horace had a bad game,'" Smith said. "(Michael) told the stewardesses, 'Don't feed him, he doesn't deserve to eat.'"
Smith never reported it in his 1991 book because he couldn't get anyone to tell the story on the record. He said the answer was always the same when he asked sources to let him quote them.
"'No, no, no. We can't say that about Michael Jordan,'" Smith said.
Horace Grant had a solid career
Even if Michael Jordan didn't appreciate his work, Horace Grant played seven solid seasons for the Chicago Bulls and ended up with good numbers in a 17-year pro career.
Grant finished with averages of 11.2 points and 8.1 rebounds a game. He was also a 50.9% shooter from the field and chipped in with 2.2 assists a game. He was an NBA All-Star in 1993-94, his sixth season as a starter and seventh season overall with Chicago.
He left the Bulls to sign as a free agent with the Orlando Magic, who traded him to Seattle in June 1999. Fifteen months later, he was sent to the Los Angeles Lakers in a four-team, 12-player trade that also involved Patrick Ewing and Chuck Person.