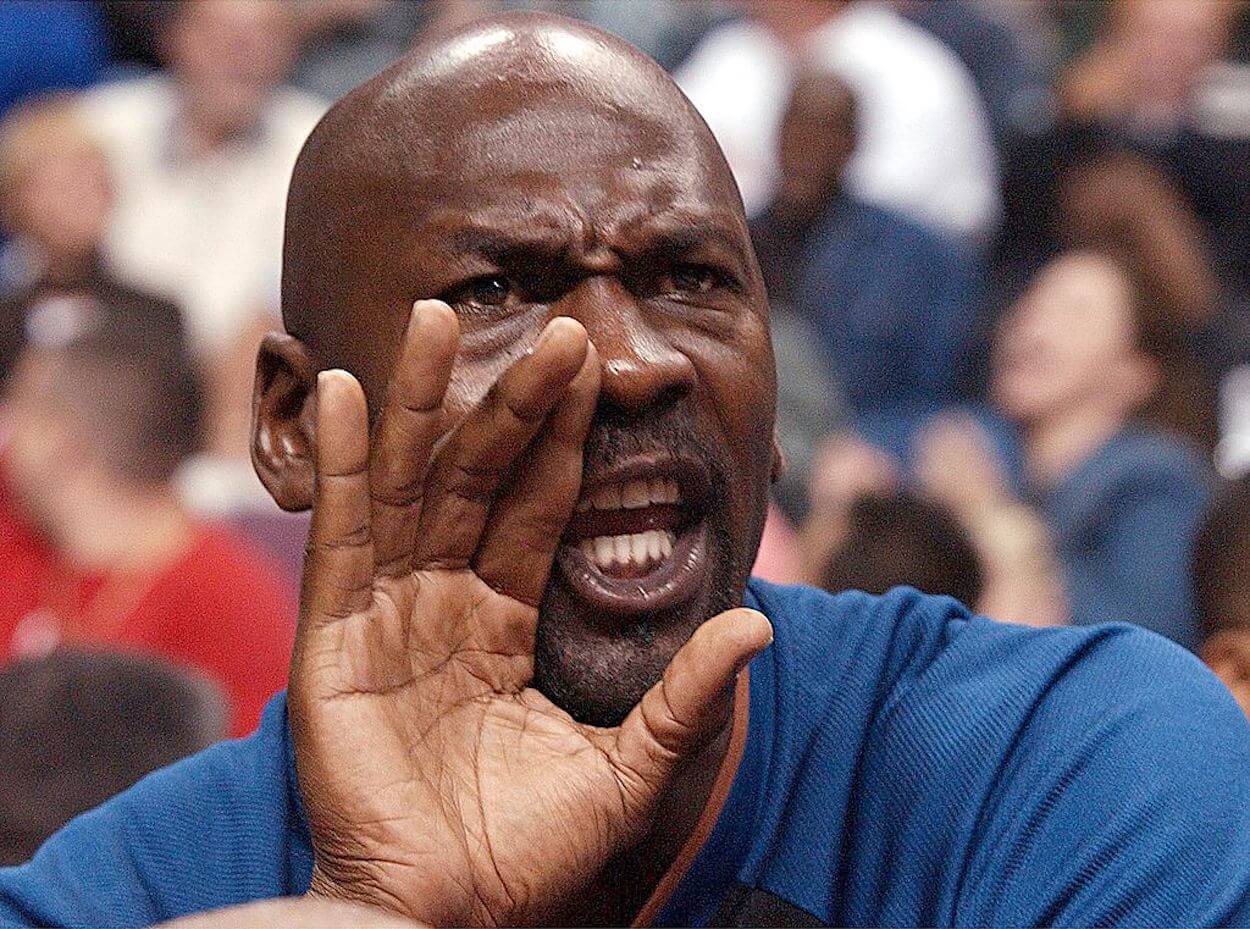 Michael Jordan Would Face a Social Media Challenge In Today's NBA, Says Kenny Smith
Think that Michael Jordan is an unstoppable force who could shine in any era? Well, have you considered how technology could trip him up?
During his time on the hardwood, Michael Jordan was pretty close to unstoppable. While His Airness didn't win the title every year, he did claim six championships in two separate three-peats, pile up countless individual honors, and become a global celebrity. Kenny Smith, however, thinks that success was assisted by the technology (or lack thereof)at the time.
These days, social media scrutiny comes part and parcel with being a professional athlete. And in Kenny the Jet's mind, Jordan wouldn't have been able to take the heat.
Sound unbelievable? Or is Mike's former college teammate right on the money? Let's break it down.
Kenny Smith thinks that Michael Jordan couldn't have handled social media during his playing days
As the famous line says, "With great power comes great responsibility." While that's certainly true, power also brings scrutiny. Michael Jordan experienced some of that during his playing career, but things have only gotten more intense as social media has become an inescapable part of life.
That reality, it seems, might have given His Airness pause. Allow Kenny Smith, who played with MJ at the University of North Carolina, to explain.
"It would have been too much," Smith told Shannon Sharpe and Skip Bayless. "Because think of how everybody in the world knew about him. He was like our version of musically, Michael Jackson. Like, around the world, he was the most recognizable person in the world, and I don't know if social media, it would have been too much. It was almost too much, and there was no social media, and all you saw was Michael everywhere."
But wait, you might be saying, sports media did exist during Jordan's time in the Association, even if things were a bit different. Thankfully, Smith addressed that reality.
"Newspapers was our social media," he added. "Everyone had a newspaper back then. So, you know, you go on, I'm from New York, you go on the subway, every person, every businessperson had a newspaper in their hand. So we did have the device, it was just archaic. And he was in it! And he was in it. And wasn't instant. … To see Michael instantaneous around the world? [He is] a ten-time billionaire now? He would be a hundred-billionaire, easily. Because he just would be too popular."
In fairness to Smith, he does have something to work from. In an old Cigar Aficionado interview, Jordan expressed concerns about playing in an era where he lacked privacy and statements could be easily misinterpreted.
Based on what we know of Jordan, it's easy to see how social media could be a problem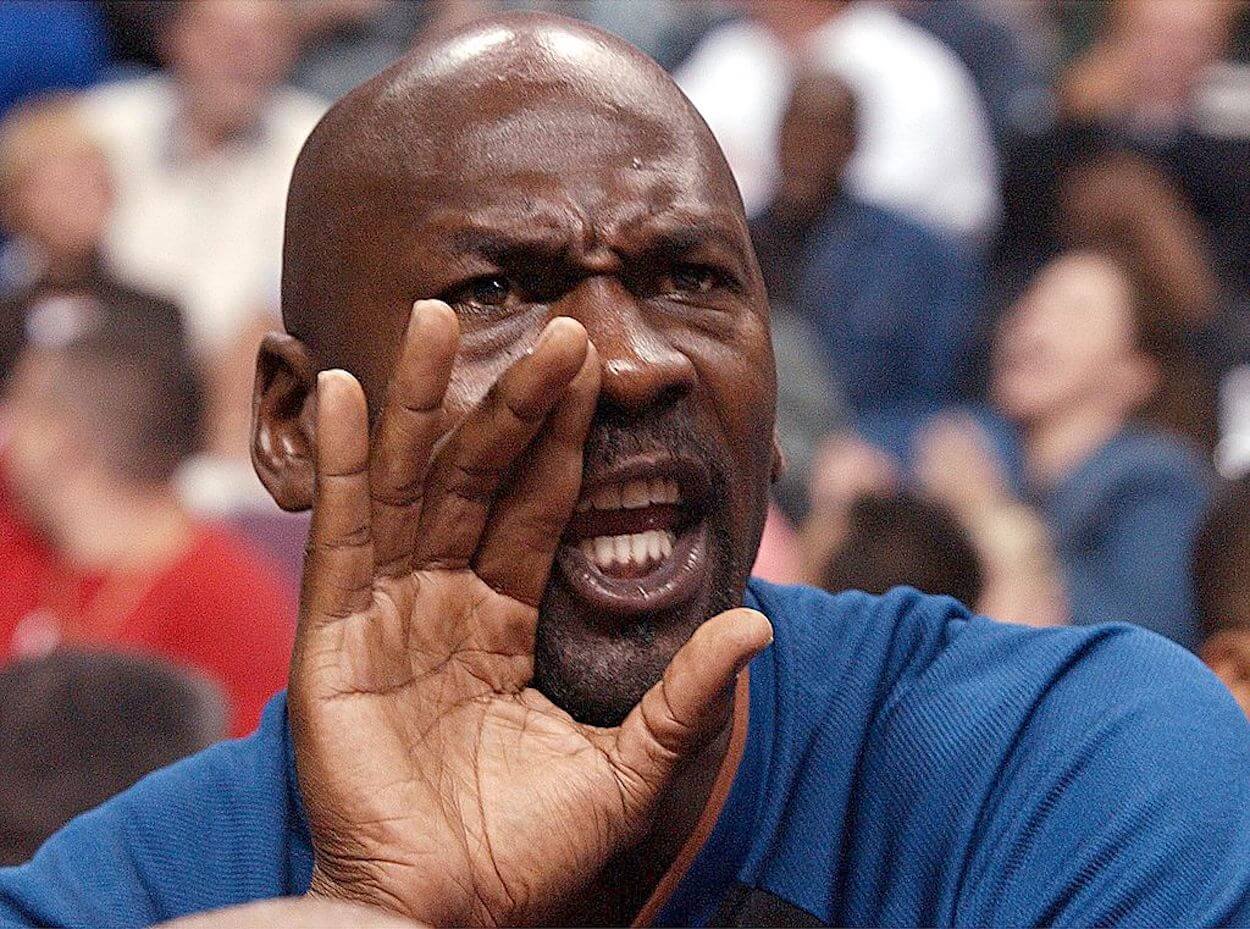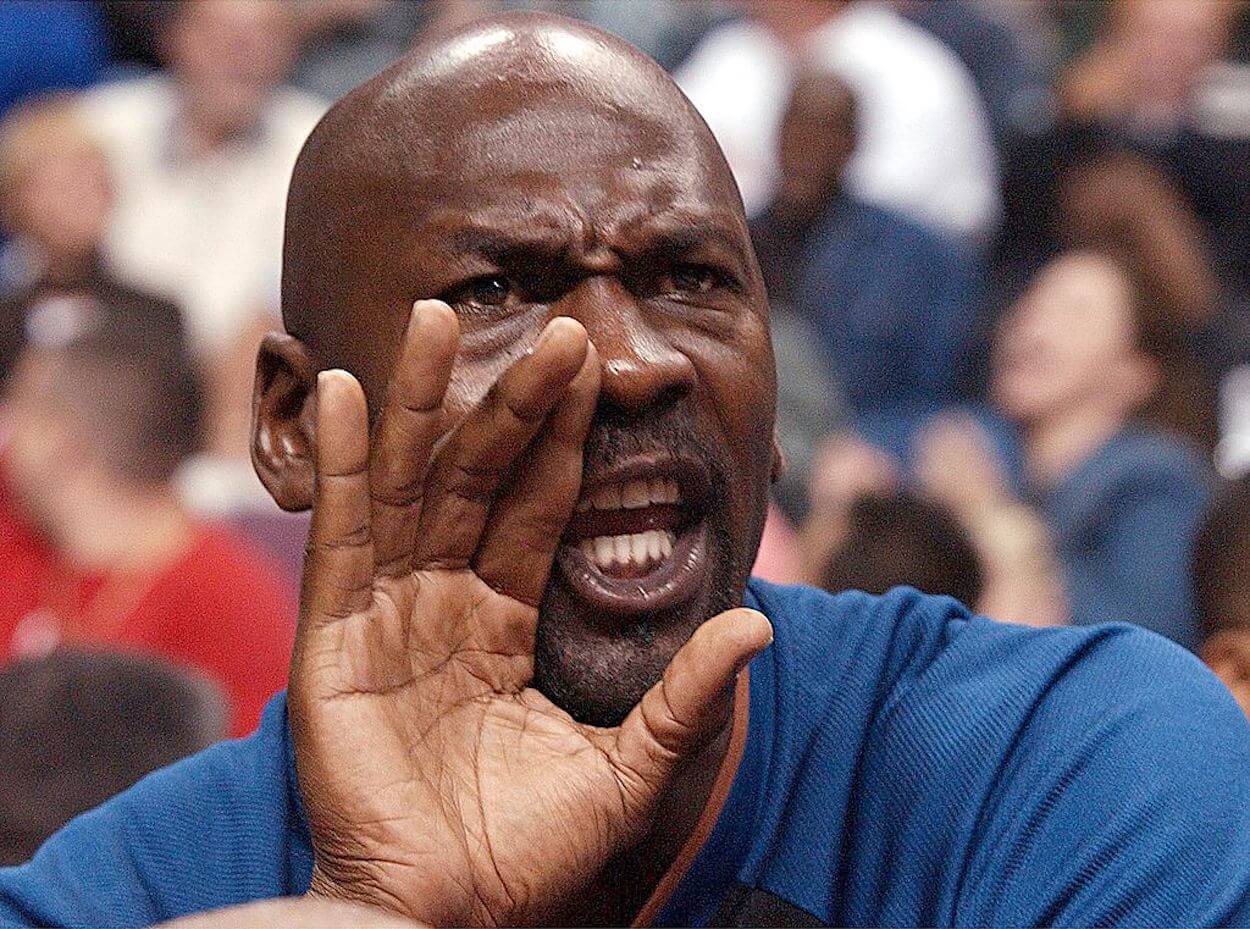 If Michael Jordan himself suggested that social media could be a problem and Kenny Smith agreed, there's probably something to that concern. And, based on the public pieces of His Airness that we've seen, it's easy to trace out a hypothetical.
One of the preserving pieces of The Last Dance's pop-cultural legacy was Jordan's ability to take something personally — even if it was rather innocent — and use it as motivation. While that paid dividends in terms of on-court success, things were largely limited to personal interactions.
Now, imagine what things could have been like if social media existed. It's bad enough dealing with trash talk from other players and perceived snubs, like Karl Malone claiming MVP honors. Twitter would open an entirely new can of worms, with countless insults, memes, and vulgarities being sent MJ's way every day.
And that's not even considering the rise of debate-style shows, which further fuel the online feeding frenzy.
It might seem easy to ignore the anonymous hate, but as Kevin Durant has shown, that's not always possible. Based on what we know of Jordan, he could have been a comparable case, endlessly scrolling through his timeline, creating burner accounts, and firing back at those who offended him. At a certain point, taking things personally crosses the line, and it's no longer motivation. Instead, it's burning unnecessary energy and taking focus away from more important things. It's also possible that Mike would have been sparring with random social media users, damaging his image and brand.
At the same time, though, Michael Jordan is a unique character; perhaps being bombarded with angry tweets would have made him even more determined to destroy anyone who stood in his way on the hardwood.
Thankfully, we'll never have to find out which way things would have unfolded.