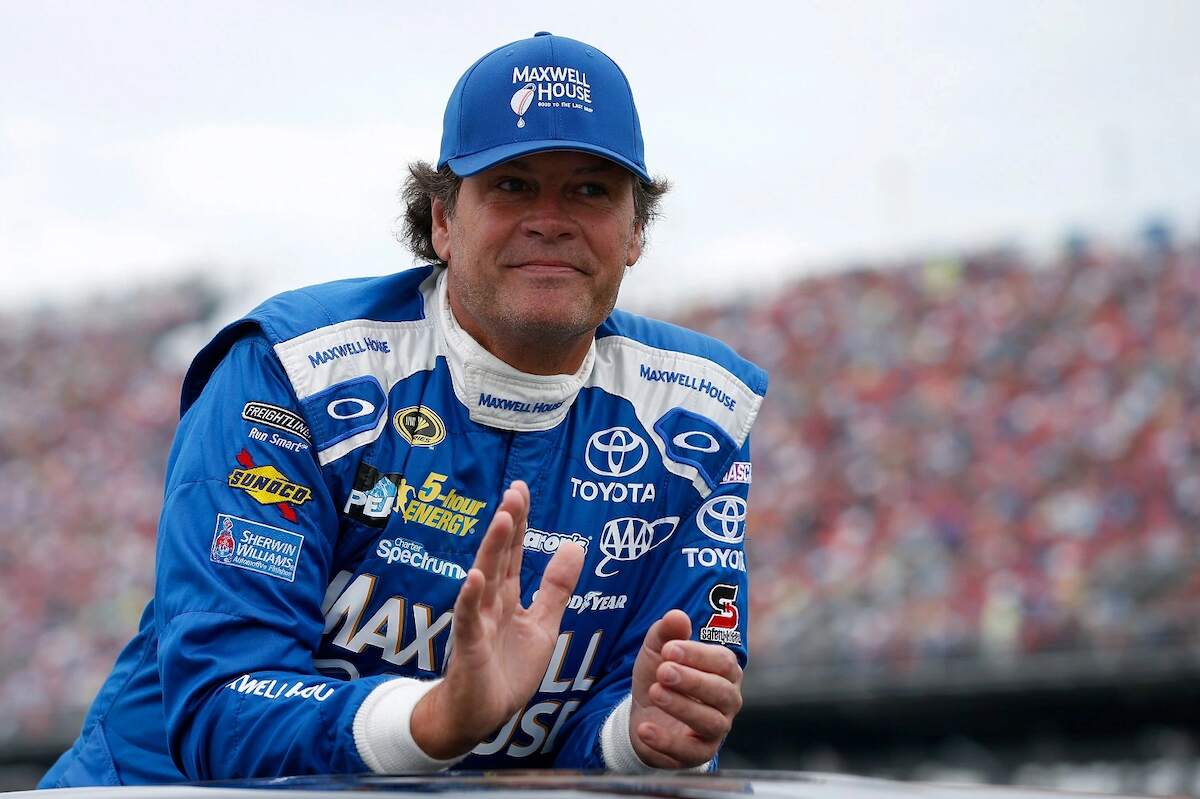 Michael Waltrip Didn't Realize How Bad His Bristol NASCAR Crash Was Until Rescue Workers Told Him to Look at His Feet
Michael Waltrip's 1990 wreck at Bristol remains one of the most discussed crashes in NASCAR history. Amazingly, he was able to walk away from it.
Mike Harmon joined an exclusive club with his 2002 crash at Bristol Motor Speedway. All things considered, there shouldn't have been anyone alive from NASCAR to greet him, but there was Michael Waltrip.
Harmon was practicing for a Busch Series (the precursor to the Xfinity Series) when he lost control on the high groove and scraped the wall. The momentum carried his No. 44 Chevy into an abutment for a crossing gate. The impact carved up the car. What was left of it, including the roll bar protecting the driver, absorbed more damage moments later when another car struck it.
"It was weird for me to be standing there looking at it," Waltrip told ESPN. "His engine was on one part of the track; his steering column was somewhere else. It reminded me exactly of my accident. We're just thankful that Mike Harmon is still wandering around, and he and I can laugh about it now."
Waltrip practically invented the art of surviving a Bristol crash that had fatality written all over it. His 1990 wreck under almost identical circumstances, other than the fact that it came during a race, always earns mentions from NASCAR fans listing the worst crashes they can remember.
Waltrip went on to win twice at Bristol, in 1993 and 2003, as part of a resume that includes 11 Xfinity Series triumphs and four more in the Cup Series. He capped the '93 victory by driving a "Polish victory lap" in honor of 1992 NASCAR Cup Series champion Alan Kulwicki.
"I had raced against him as a rookie in '86," he told the Johnson City Press. "He was a great competitor, and to honor his life; it's still really special to me. Same thinking about Dale (Earnhardt) in that '3' car and all that he accomplished here."
But it's always Waltrip's 1990 crash on lap 60 of the Jay Johnson 250, so eerily similar to Harmon's accident, that people want to talk about.
Waltrip's Pontiac hit a metal gate at the end of turn 2, pushing it outward just enough that the passenger side of the car hit the abutment head-on. The parts of the car that didn't disintegrate scattered everywhere. The saving grace was that traffic trailed by enough to steer around Waltrip in the middle of the track in what remained of the car.
Waltrip remained conscious. He was getting his bearings as rescue workers reached the car, and Waltrip realized some of them had funny looks on their faces.
"I'm like, 'I'm fine. What's wrong with you all?' They said, 'Do you see your feet?' I'm like, 'Yeah, they're still on me.' They're like, 'Your feet are on the track and your steering wheel isn't there anymore.' I was like, 'I'm not hurt.'

"When I got to the hotel that night and watched the replay on the news, I understood what all the fuss was about. It was unbelievable I was able to walk away."

Michael Waltrip
ESPN interviewed Darrell Waltrip minutes after his brother's crash, and he may have had an even better take than Michael.
"I was looking right at it, and I couldn't move. I just froze," he said. "I've never seen anything like it in my life. The car just disintegrated, and I knew he was in it. I thought he was hurt. But I walked up there; the car is gone, everything is gone. The roll cage is all bowed up.
"I looked at him. He looked up at me and winked. So, Mom (and) Dad, he's a Waltrip. He's got a pretty hard head."
Michael Waltrip retired from full-time NASCAR driving after the 2009 season, though he continued racing at Daytona and Talladega through 2017. He got back in a car this past summer as part of Tony Stewart's six-race SRX series.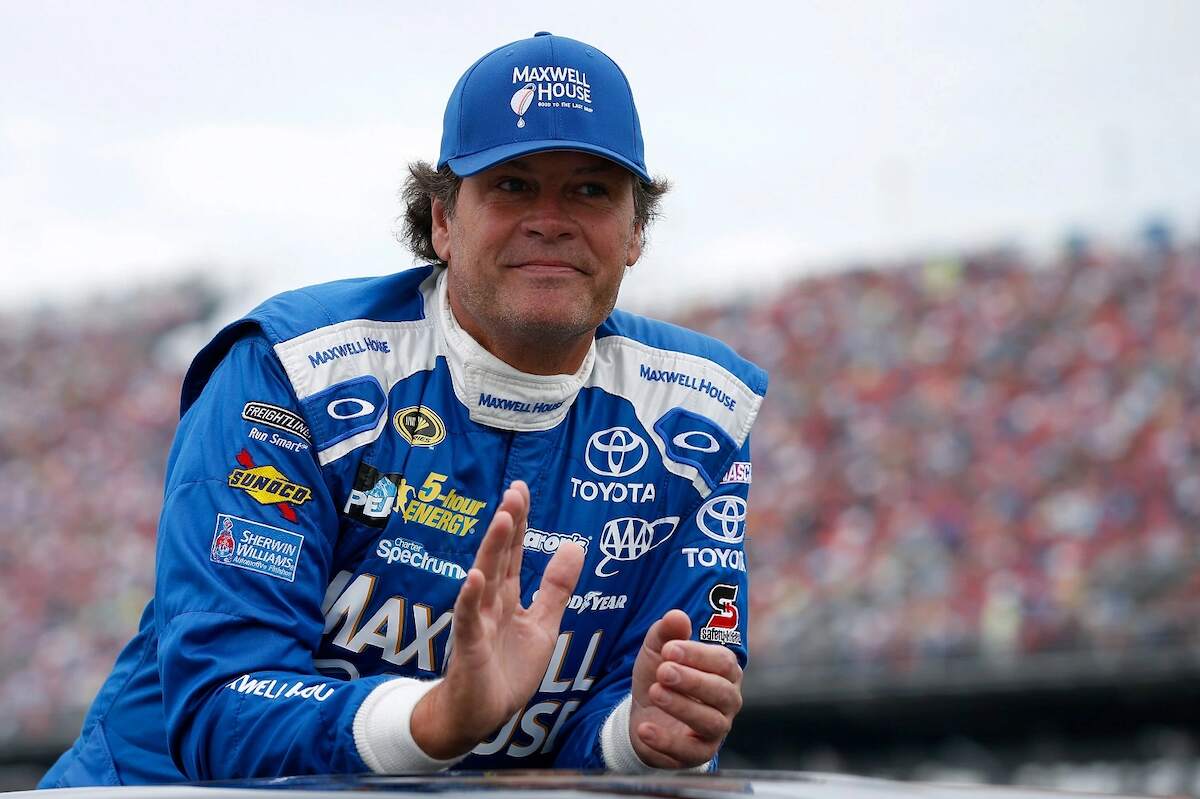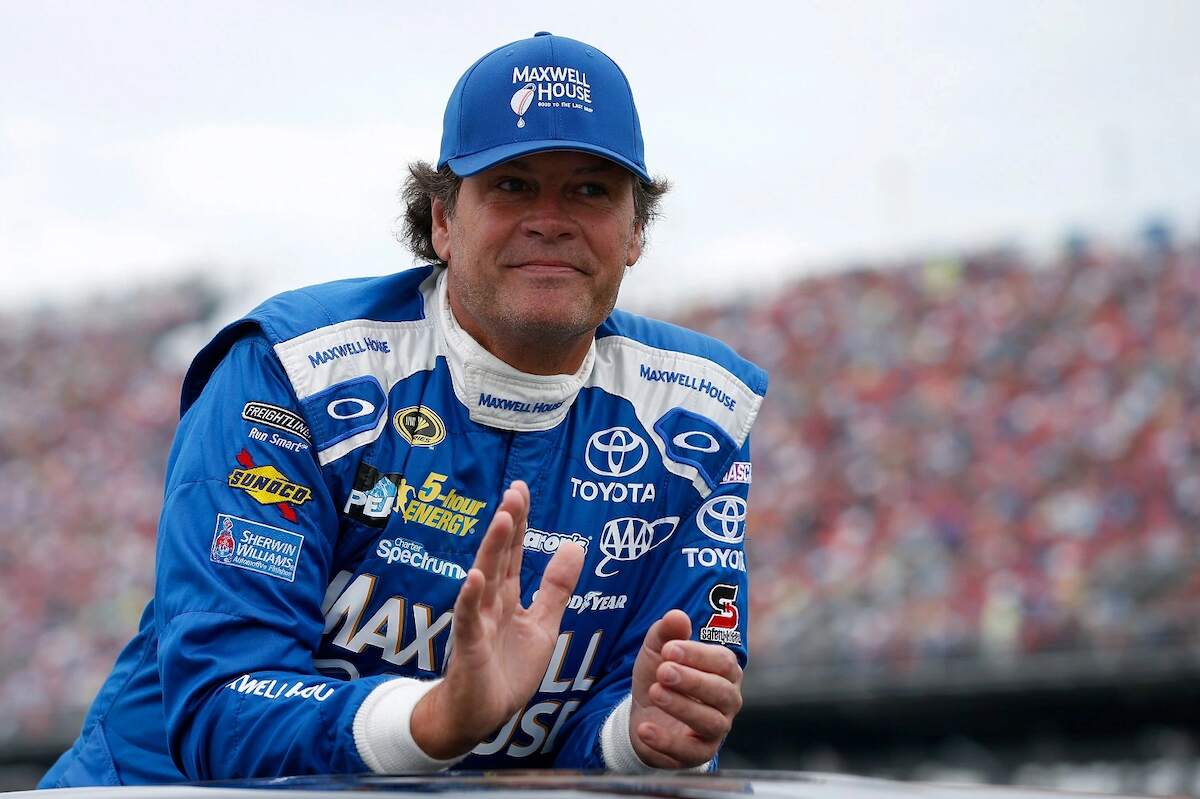 "SRX was great to walk down memory lane and race against Bill Elliott, Tony Stewart, and Bobby Labonte again," he said. "Then, I'm with Helio Castroneves, who just won his fourth Indianapolis 500. Now, we're here trading paint at a short track in America. I'm certainly blessed."
Never more so than the day in 1990 that he survived at Bristol.
Like Sportscasting on Facebook. Follow us on Twitter @sportscasting19.