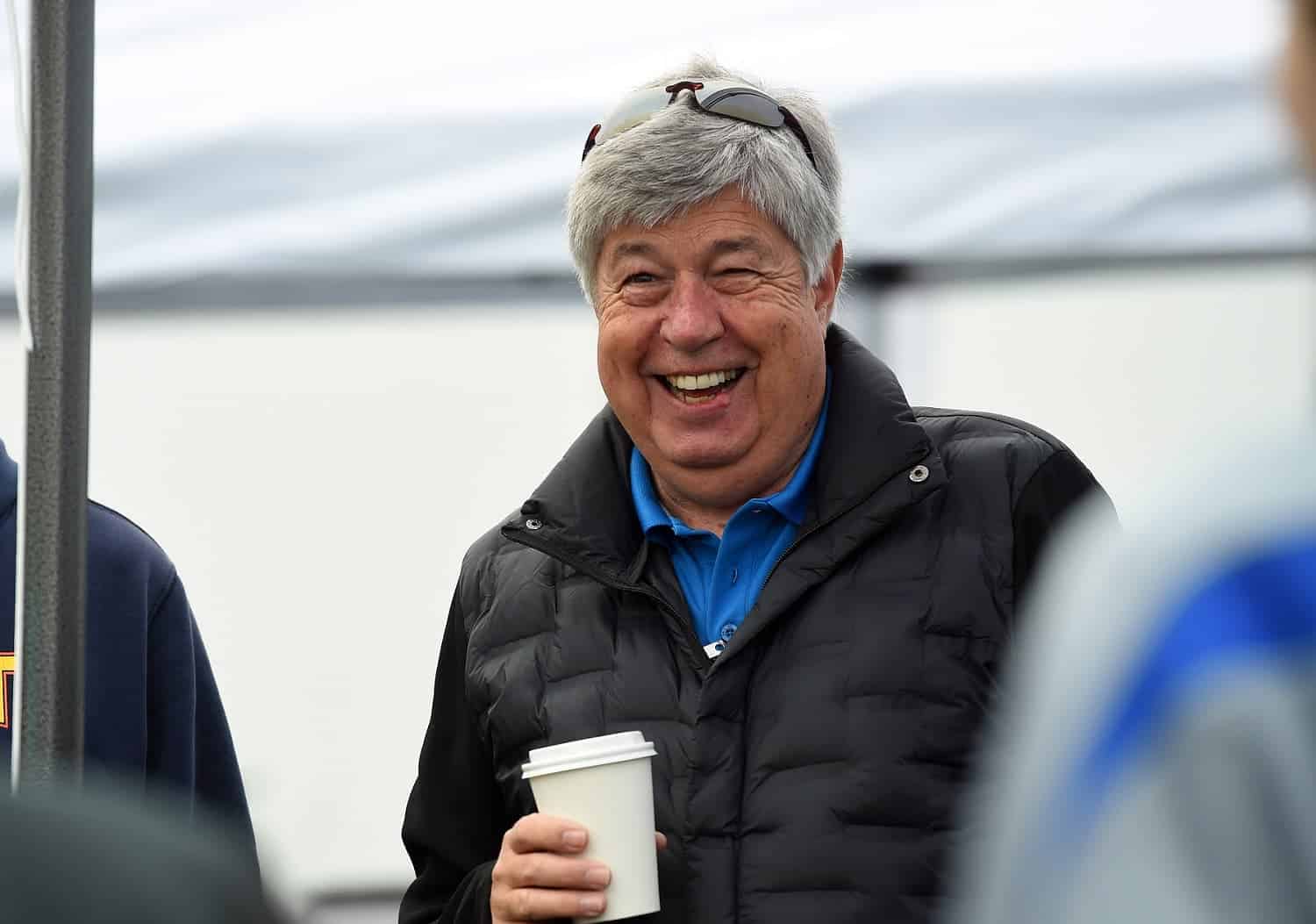 Mike Joy Misremembering a Fact From 7 Years Ago Does Not Mean He Should Be Put Out to Pasture
Mike Joy's relatively minor factual error brought out the critics in force following Fox's final Cup Series broadcast of the season.
Waking up and not seeing your name in the obituaries in the local newspaper (remember those?) is a good start to the day. Mike Joy passed that test on Monday but flunked the Twitter test.
It's seldom good when your name is trending on Twitter, and it was Joy's turn to be under siege. The reason was as flimsy as the storylines on Euphoria, but that's never been known to stop NASCAR fans from whining on social media.
Mike Joy flubbed a fact in Fox's 2023 Cup Series finale
Can you remember who won the 2016 World Series? How about who the United States beat for the men's basketball gold medal in the 2016 Olympics? OK, here's an easy one for NASCAR fans: Who won the Daytona 500 that year?
Given a moment to think, a sports fan with a respectable memory could have come up with the Kansas City Royals, Spain, and Joey Logano. And they would have been wrong. The correct answers: Chicago Cubs, Serbia, and Denny Hamlin.
The point here is that Mike Joy has a lot to handle as the play-by-play announcer. And while he generally has an encyclopedic memory when it comes to motorsports, he whiffed on the details of a 2016 race during Fox's telecast of the Cup Series race at Sonoma.
With Martin Truex Jr. becoming the day's big story, Joy recalled that the Joe Gibbs Racing veteran was on his way to becoming the oldest road course winner since Tony Stewart beat runner-up MTJ at Sonoma in 2016.
The problem with that is Stewart actually won that afternoon by moving Denny Hamlin. Truex finished fifth.
The Twitterverse went after Mike Joy
Mike Joy made the same incorrect statement twice but subsequently corrected his error during the Fox telecast from Sonoma. That didn't satisfy some of the "keyboard warriors" that Joy assailed earlier this year.
Nick Bromberg, who writes for Yahoo Sports, started one of the threads on Twitter.
"Fitting end to the Fox 2023 season with Mike Joy saying that Truex is the oldest road course winner since Tony Stewart in 2016 when Stewart beat Truex in Sonoma despite Stewart famously moving Denny Hamlin out of the way in that race for the win," he wrote.
That wasn't overly harsh, but some of Bromberg's followers piled on. A few of the comments:
"It's time to send Mike Joy to the nursing home."
"Joy needs to retire. Should be on the Mount Rushmore of the best to ever do it, but he's been a shell of his former self the past couple years. It's just sad to listen to."
Other Twitter threads were equally judgmental:
"Everyone has a time they go past their prime honey. Us being able to realize that where you folk ignore it doesn't make us 'dangerous'. We are able to recognize it."
"He's a booth legend but he's only going to deteriorate more and more the longer he keeps doing it. Today proved it."
Fox's portion of the NASCAR Cup Series is over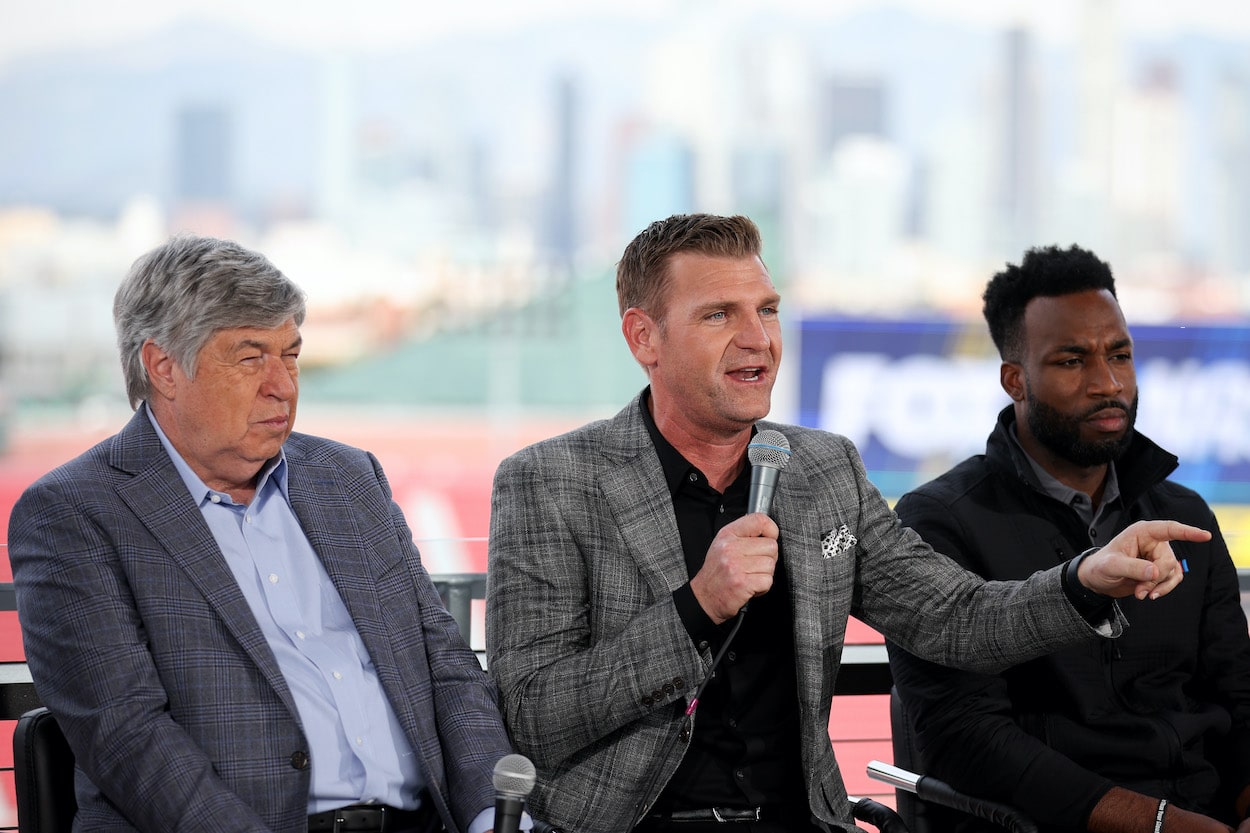 If NASCAR fans want to quibble with a broadcast performance here or there, that's their right. But the ones building their case to put Mike Joy out to pasture based on one bit of faulty memory are why there should probably be some sort of aptitude test before allowing people onto social media.
Joy's role is to pass along information viewers wouldn't otherwise know – pit penalties, for instance – while also making observations that draw out relevant comments from Clint Bowyer and the weekly guest analyst. That's not the easiest task to perform over telecasts that typically stretch beyond three hours, especially given the lack of continuity in the booth because of the use of guest analysts since Jeff Gordon left.
Sunday was Fox's last telecast of the season. NASCAR takes the upcoming weekend off, then NBC picks up coverage in Nashville and takes the Cup Series to its finish in Phoenix.
How many mistakes will it take by the NBC booth before the Twitter critics start clamoring for that network to hire Joy to save the season?
Got a question or observation about racing? Sportscasting's John Moriello does a mailbag column each Friday. Write to him at [email protected].