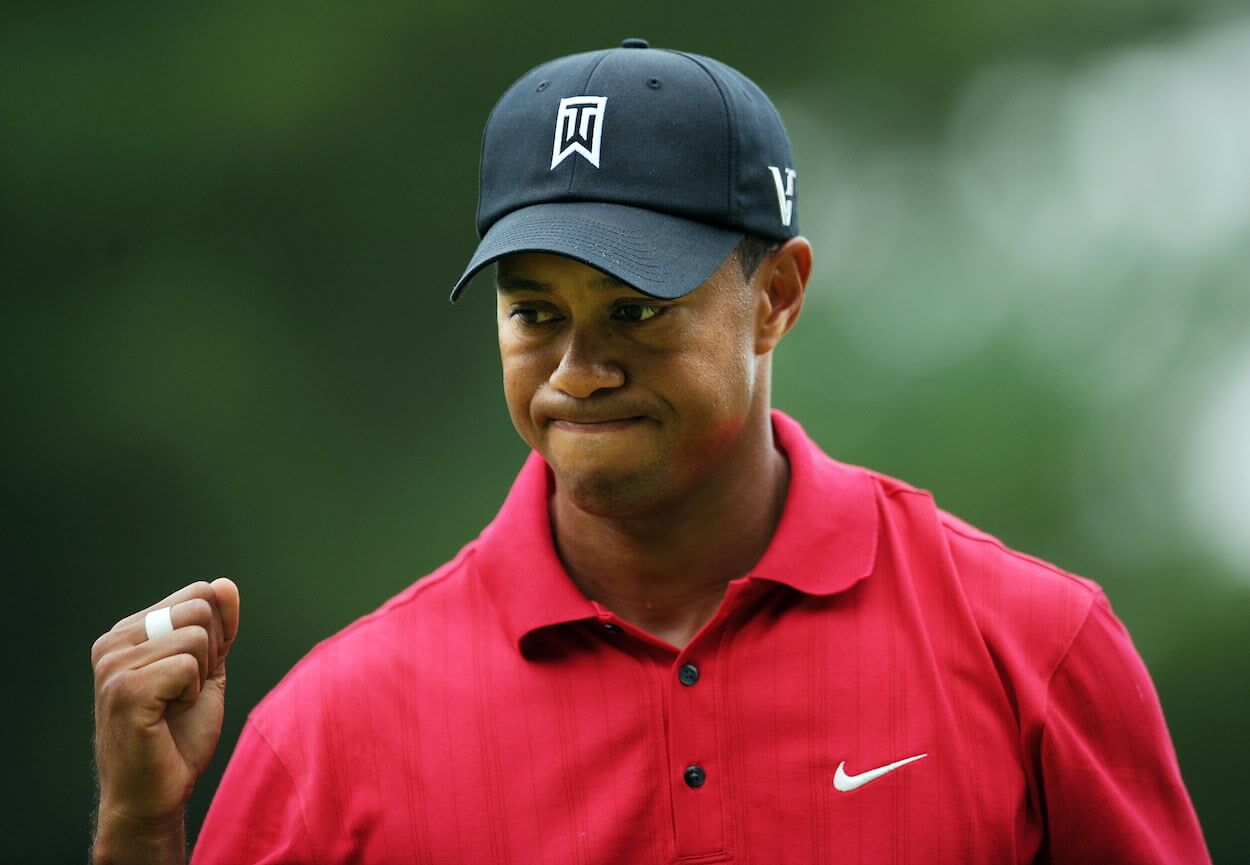 The 'Monumental Moment' That Created the First Vintage Tiger Woods Fist Pump
Here's the story about how Tiger Woods' iconic fist pump came to be.
There's nothing more electric in golf than a Tiger Woods fist pump.
The 47-year-old has stamped nearly every one of his 82 PGA Tour victories with his signature celebration, and although others try to replicate it, no golfer quite comes close to Tiger's version. Woods actually perfected his patented fist pump years before he turned pro in 1996. In fact, his very first fist pump came on a whim after a "monumental moment" with his father, Earl Woods.
The story of Tiger Woods' first vintage fist pump
Tiger Woods' greatness goes far beyond just his play on the golf course over the years. His competitive fire, ability to his come up clutch in the biggest moments, and pageantry on the course made Woods a legend in the game of golf and one of the greatest athletes we've ever seen.
A big part of that pageantry over the years has been his signature fist pump. Some of the greatest shots of Woods' career can be remembered by the subsequent fist pump and celebration. No one has ever done it quite like Tiger.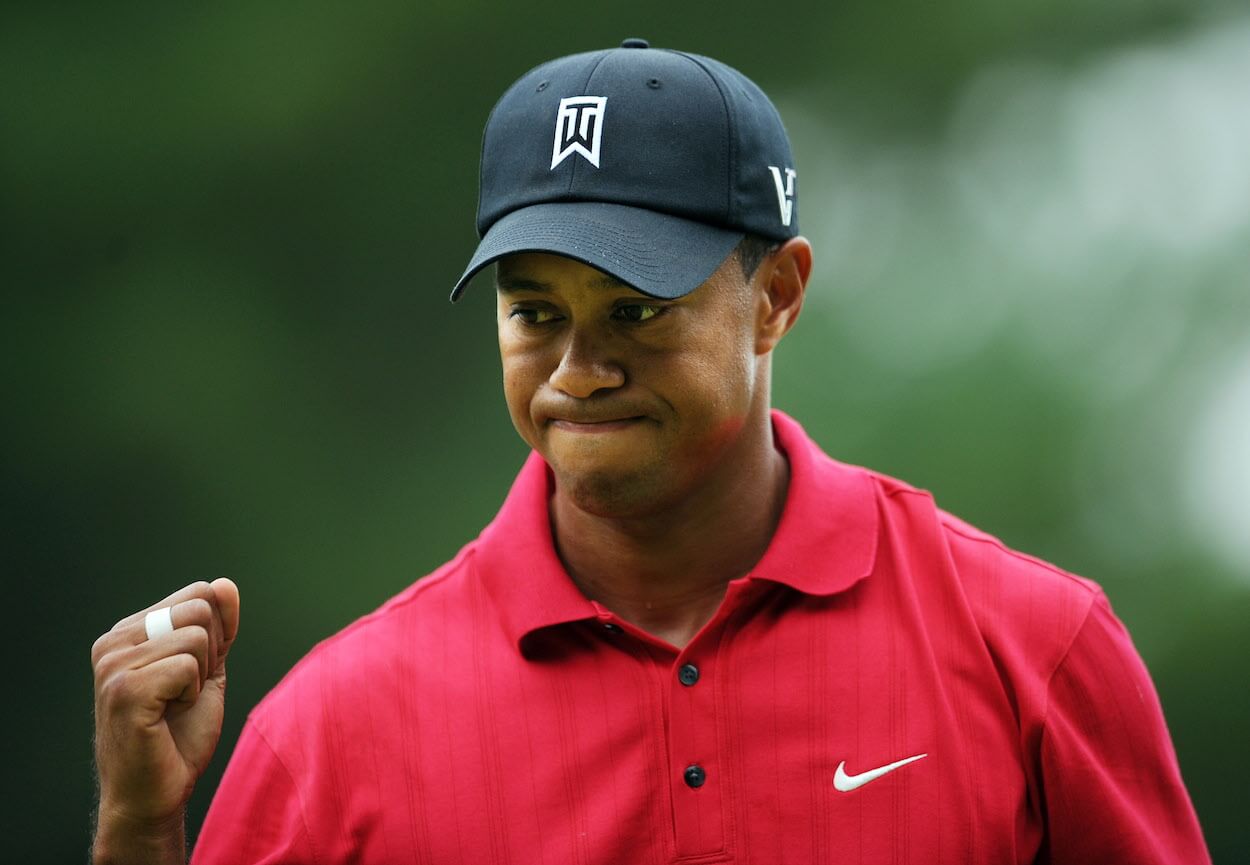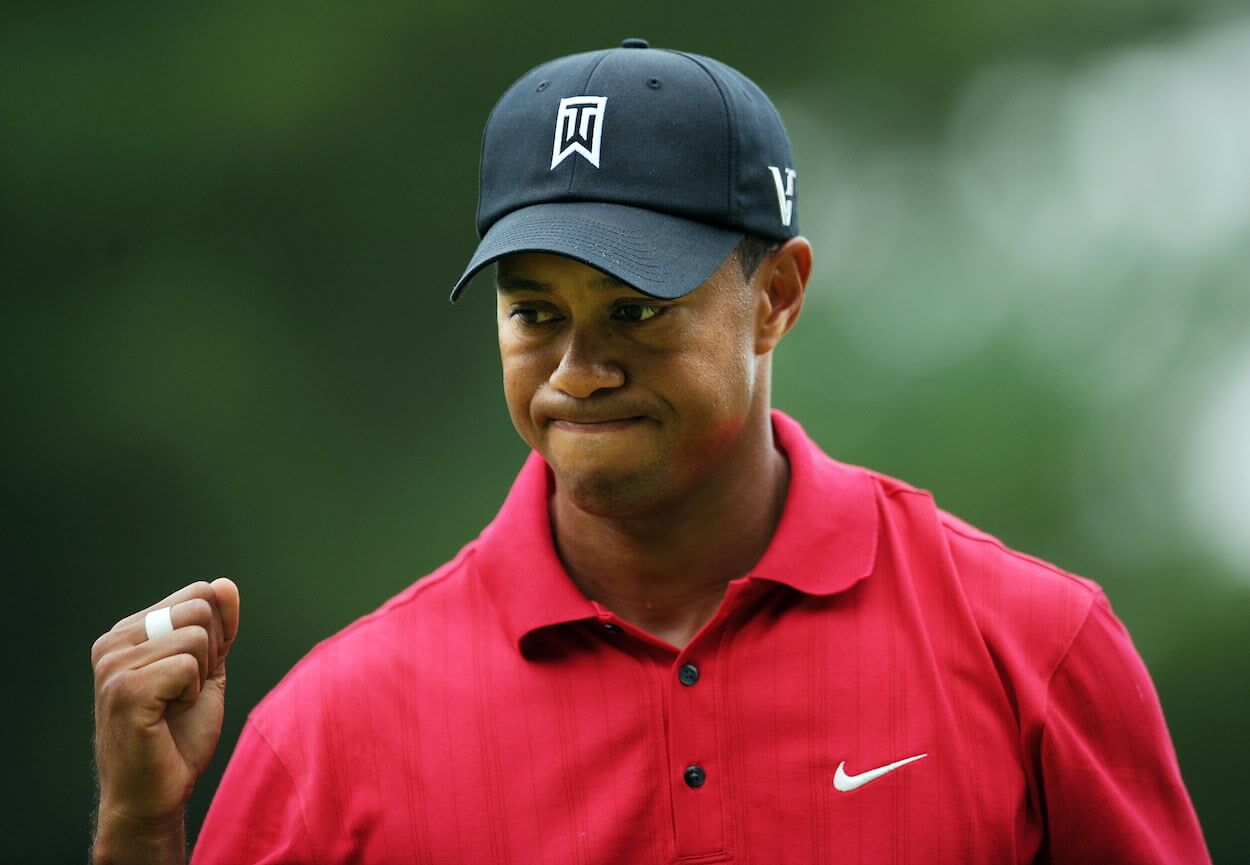 The fist pump wasn't something Woods practiced and perfected over the years, though. It simply came to him in the moment after the greatest accomplishments of his young life — beating his father, Earl, on the golf course for the first time.
As Woods explained to PGA Tour in a video posted to Twitter this week, he was 11 years old when he bested his dad at the United States Naval Academy Golf Club. The emotion after sinking the winning putt led to the first of many victorious fist pumps.
"I made a putt from about 20 feet on 17 to make it even playing the last hole, the last hole is a par 5," Woods explained. "I went right at it and hit probably about 15 feet just behind it. Dad hit left of it. He had about a 20-footer, so he putted first. He missed, and I knew what it was for, and I'm sure he knew what it was for. He's got the scorecard in the cart. I'm sure he's adding it up. I made the putt and then gave my first fist pump.
"I don't know what came about or why I even did it, but it was such a big, monumental moment at that time to have beaten my dad," he continued. "This is the same person that we'd all play from the same tees, and it would take me two drives to not get to his drive, to now we're competing on the same level. We had a lot of great battles."
At the time, Tiger had no idea how many vintage fist pumps would follow.