25 Most Expensive Contracts in the NHL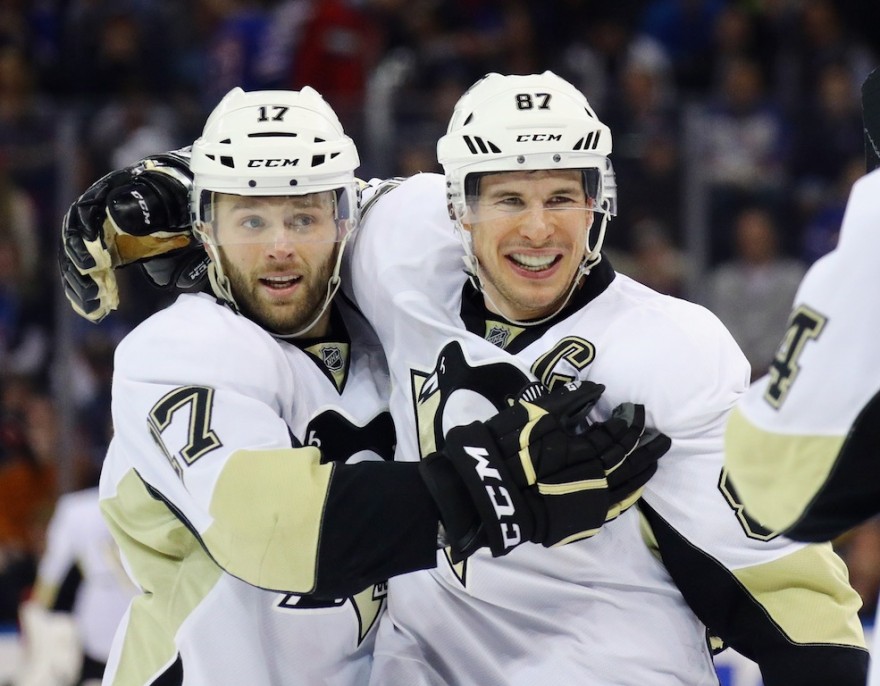 Professional athletes tend to make a lot of money, at least in comparison to the average person. NHL players are no different, except they often have salaries much lower than their counterparts in other major professional sports. For example, only three NHL players have signed a $100 million contract — something that is pretty standard in the NBA, NFL, and MLB. Here, we look at the 25 most expensive NHL contracts (currently active), whether the players make the highest salary on his own team or not.
25. Rick Nash – 8 years/$62.4m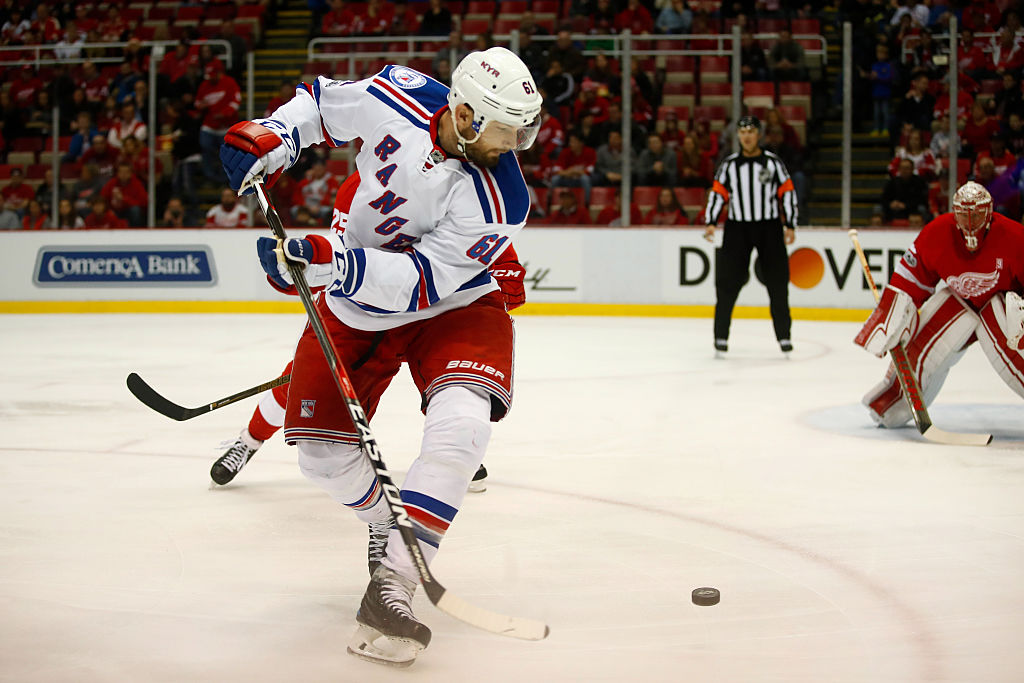 Left winger Rick Nash is one of the best in the business. Originally with the Columbus Blue Jackets, the 32-year-old is now one of the primary goal-scorers for the New York Rangers. Back in 2010, while still with Columbus, he signed an eight-year contract worth $62.4 million. Although he performed well with 62 goals over the first two seasons of the deal, the Blue Jackets traded him to the Rangers in exchange for several players and a first-round draft pick.
24. Victor Hedman – 8 years/$63m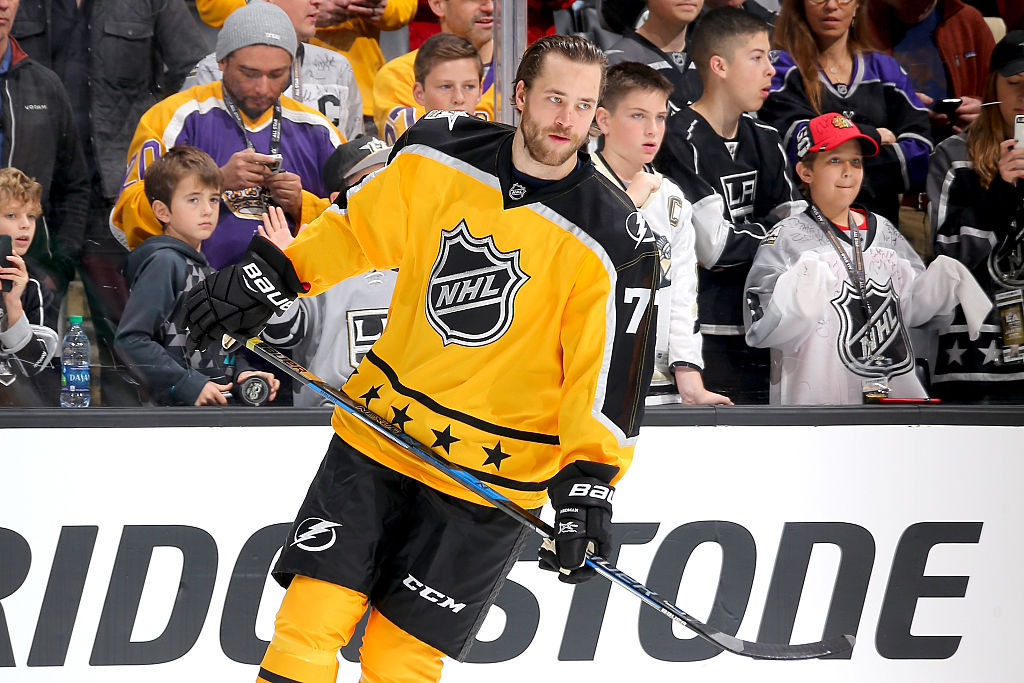 Victor Hedman, a big defenseman, signed an eight-year, $63 million deal with the Tampa Bay Lightning beginning with the 2015–16 season. The Lightning originally drafted Hedman back in 2009 with the No. 2 overall pick and he's been a solid player since then. He's 26 years old with seven more seasons remaining on his deal after 2016–17, meaning the Lightning won't pay for much beyond his prime.
23. Marian Hossa – 12 years/$63.3m
Chicago Blackhawks right winger Marian Hossa has had a long, prosperous career. Plenty were skeptical about the 12-year, $63.3 million deal he signed with the Hawks back in 2009. However, it turned out about as well as expected. Hossa is one of the leaders in the locker room for Chicago, helping transform the franchise into one of the few real NHL dynasties. The 38-year-old still has four more years left on his deal after this season.
22. Brent Burns – 8 years/$64m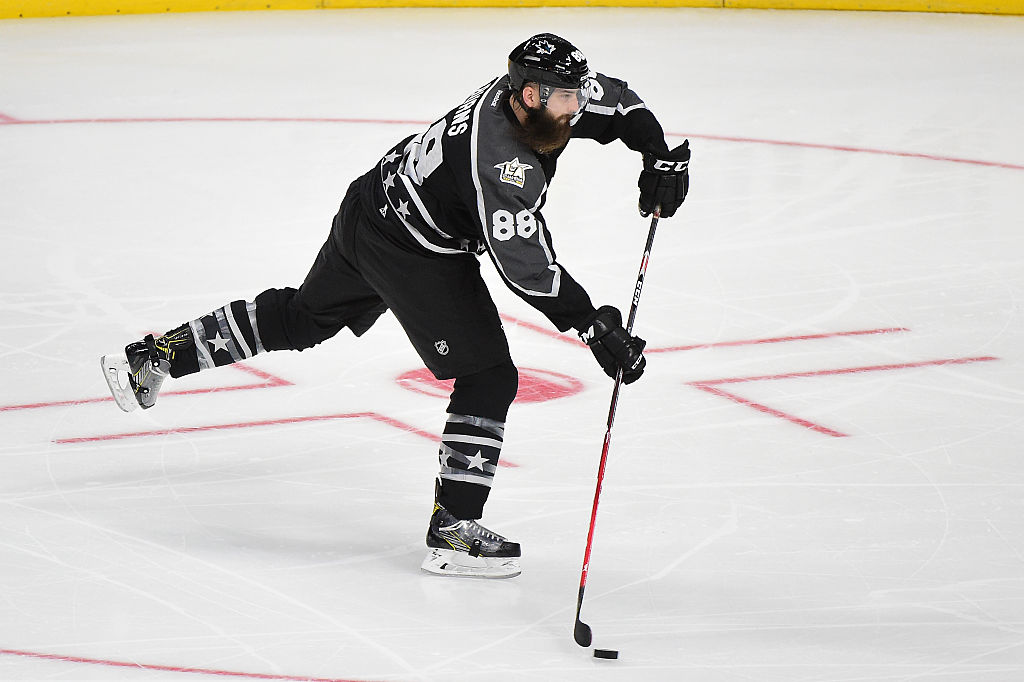 Originally drafted by the Minnesota Wild, winger/defenseman Brent Burns moved to the San Jose Sharks after seven NHL seasons. He's really developed with the Sharks, becoming much more of a goal scorer and even hitting 75 points on the season in 2015–16. This certainly helped for him sign an eight-year, $64 million contract to stick around with San Jose through age 38.
21. Phil Kessel – 8 years/$64m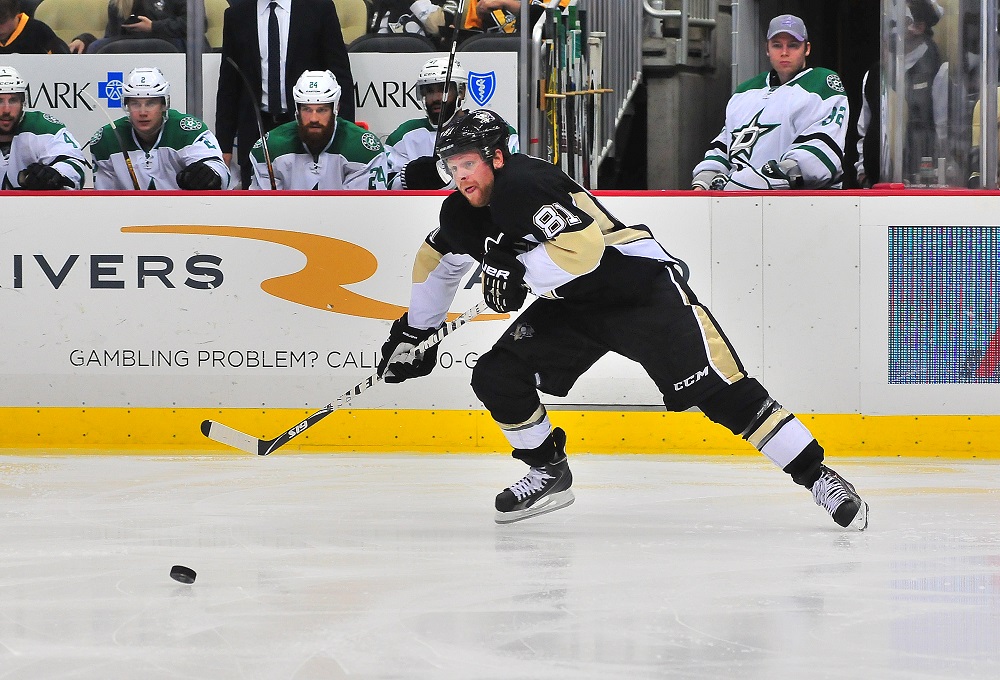 Right winger Phil Kessel signed an eight-year, $64 million with the Toronto Maple Leafs back in 2014. At just 27 years old, he was an All-Star and a solid player at the time. So the deal made sense. But, after one disappointing season when he posted a -34 on the season, the Leafs packaged Kessel in a deal that sent him to the Pittsburgh Penguins. This is where he currently plays; he won a Stanley Cup in 2015–16.
20. Roberto Luongo – 12 years/$64m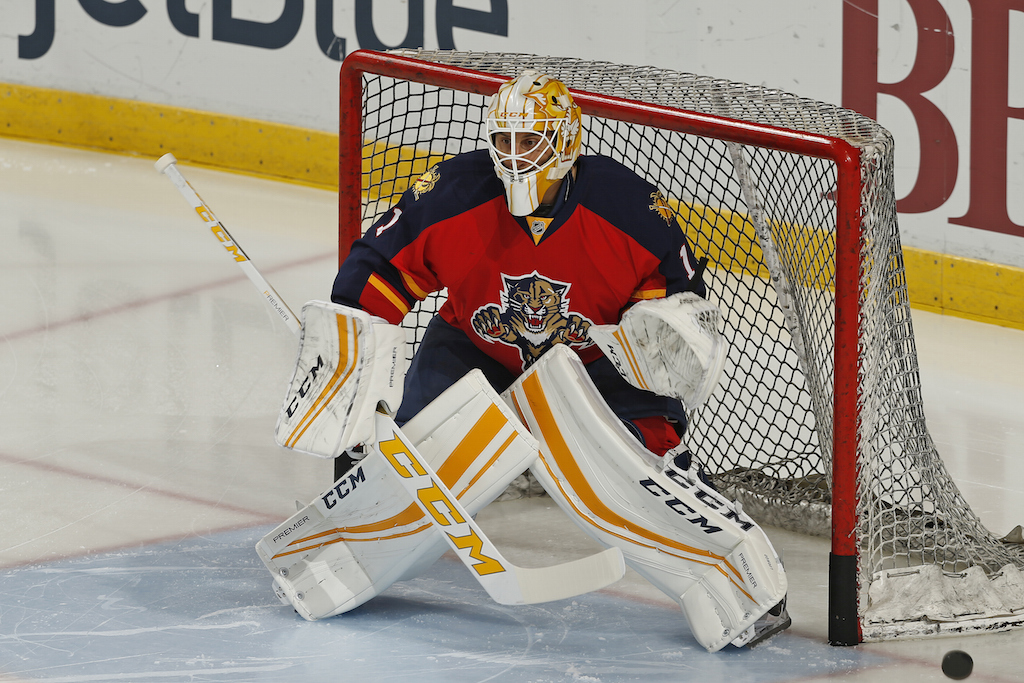 Few goalies promote such polar feelings in the NHL as Florida Panthers net-minder Roberto Luongo. He spent the longest run of his career with the Vancouver Canucks, where he played stellar hockey. However, many viewed him as part of the reason why the Canucks could never win the Stanley Cup. Even so, the team signed him to a 12-year, $64 million extension back in 2010. He only made it through part of the 2013–14 season, when the Canucks traded him to Florida.
19. Jakub Voracek – 8 years/$66m
Although he had somewhat of a down year following the 2014–15 season in which he posted 81 points, Philadelphia Flyers winger Jakub Voracek signed an eight-year, $66 million contract. The Columbus Blue Jackets originally drafted Voracek No. 7 overall back in 2007, and after moving him to the Flyers just a few seasons later, he's repaid Philadelphia's confidence in him by developing into a decent player who was good enough to make an All-Star team in that excellent 2015 season. He's on pace to have a nice rebound in 2016–17, too.
18. Ryan Getzlaf – 8 years/$66m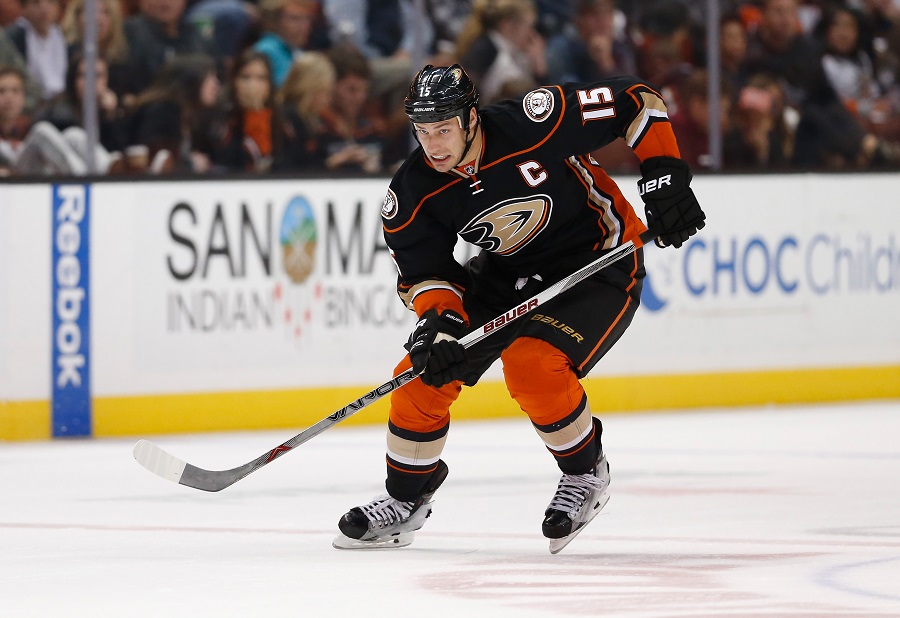 Drafted late in the first round back in 2003 by the Anaheim Ducks (then the Mighty Ducks), Ryan Getzlaf has developed into one of the best centers in the game. He's a three-time All-Star and a Stanley Cup champion. The 31-year-old was paid handsomely for his efforts in 2013 with an eight-year, $66 million contract. Just over halfway through that deal, Getzlaf still puts up solid numbers for the Ducks.
17. Claude Giroux – 8 years/$66.2m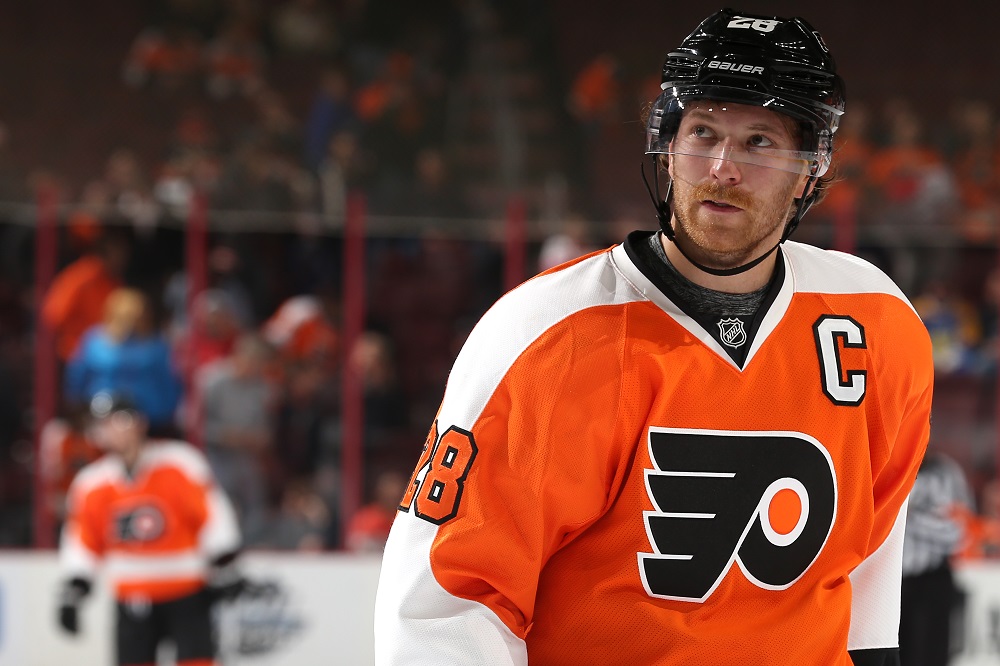 Another Philadelphia Flyer, Claude Giroux was taken in the back half of the first round back in 2006. Since then, the center has developed into a big-time point scorer and an All-Star, earning an eight-year, $66.2 million deal in 2014. He's only 29 years old, so the Flyers will probably only have to pay for a few years of subpar performance in this deal. Giroux has been very good so far in 2016–17.
16. Nicklas Backstrom – 10 years/$67m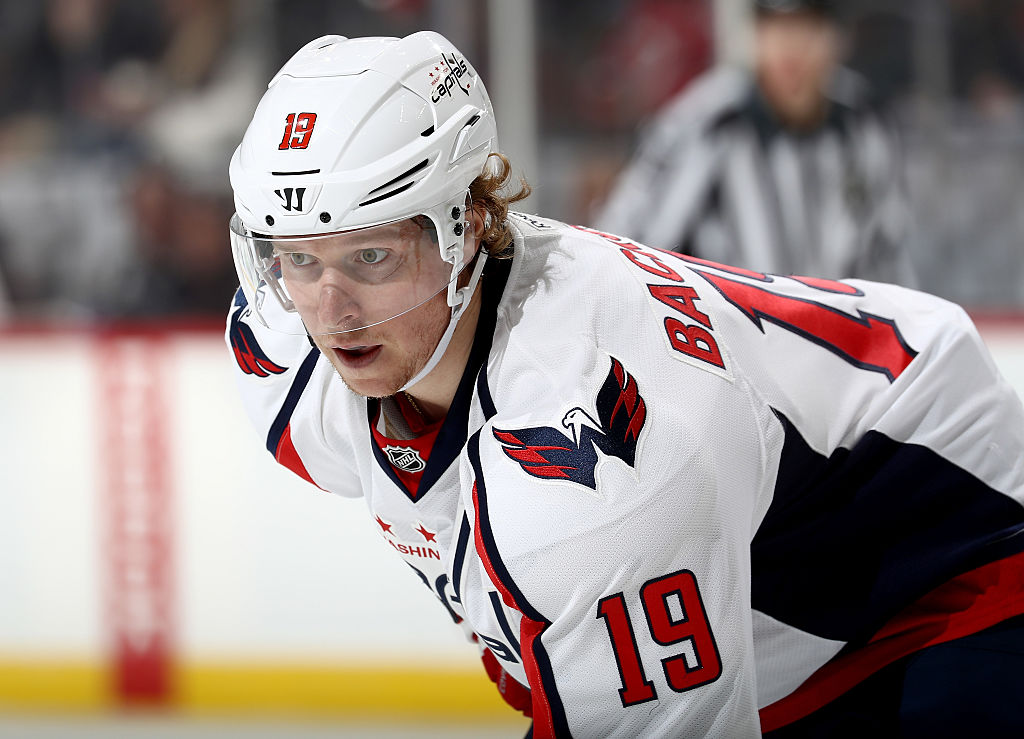 A key member of the Washington Capitals for almost a decade, center Nicklas Backstrom has been the man dishing the puck to Alex Ovechkin over the last several years. He's not a big goal scorer, but Backstrom has led the NHL in assists once and topped 60 in that category four times in his career. He signed a 10-year contract worth $67 million back in 2010. It will run through the 2019–20 season, when he'll still only be 32 years old.
15. Steven Stamkos – 8 years/$68m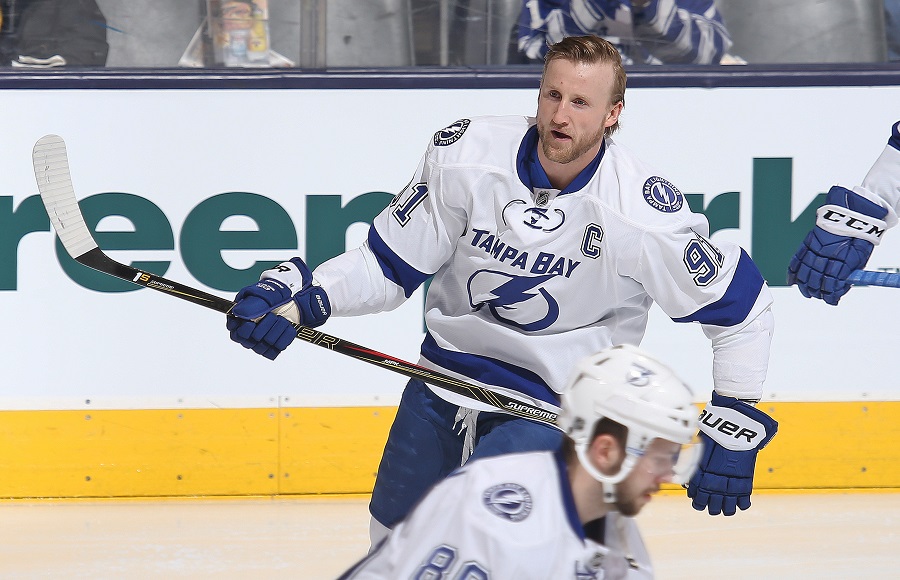 Someone who is a big-time goal scorer, unlike Backstrom, is Tampa Bay Lightning winger Steven Stamkos. Drafted No. 1 overall back in 2008 by Tampa, Stamkos has led the NHL in goals twice in his career. This led to the Lightning giving the 26-year-old an eight-year, $68 million contract in 2016. So far, he's been injured and missed a bunch of games in 2016–17, but that doesn't mean that the deal won't end up being a success. Again, he's only 26 years old and has a ton of prime years remaining.
14. Corey Perry – 8 years/$69m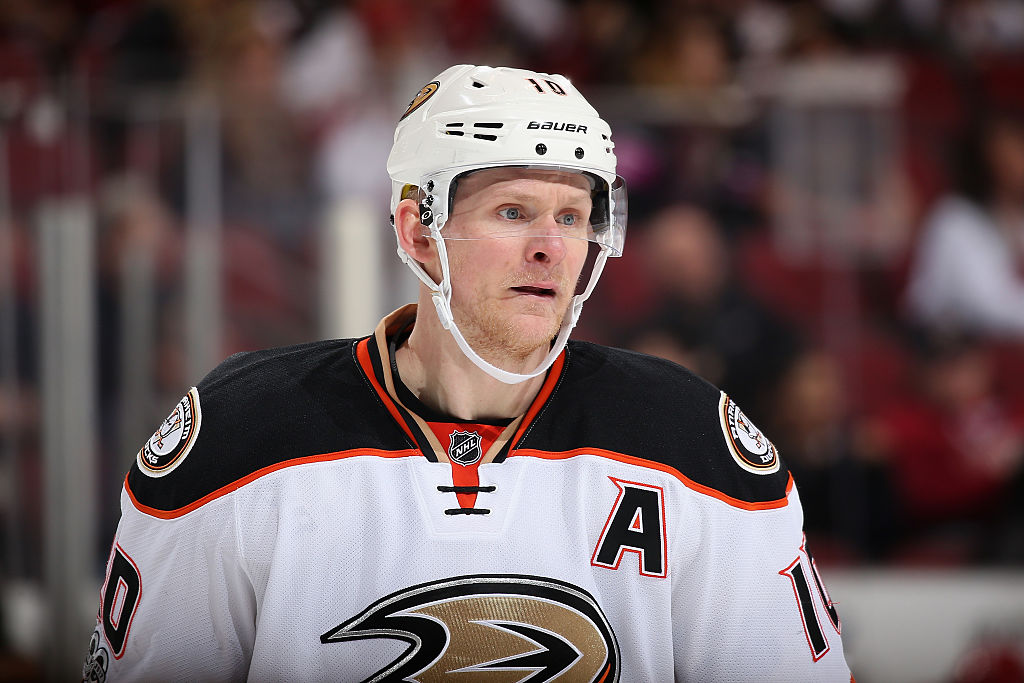 Another Ducks player to make the list is right winger Corey Perry. Drafted by the same team back in 2003, Perry has played his entire career for Anaheim and won a Stanley Cup in 2007. He's received several awards and made a few All-Star teams, meaning it wasn't a big question when the Ducks shelled out $69 million over eight years for Perry back in 2013. So far, he's lived up to the contract. Perry scored 110 goals in the first three years of the deal.
13. Duncan Keith – 13 years/$72m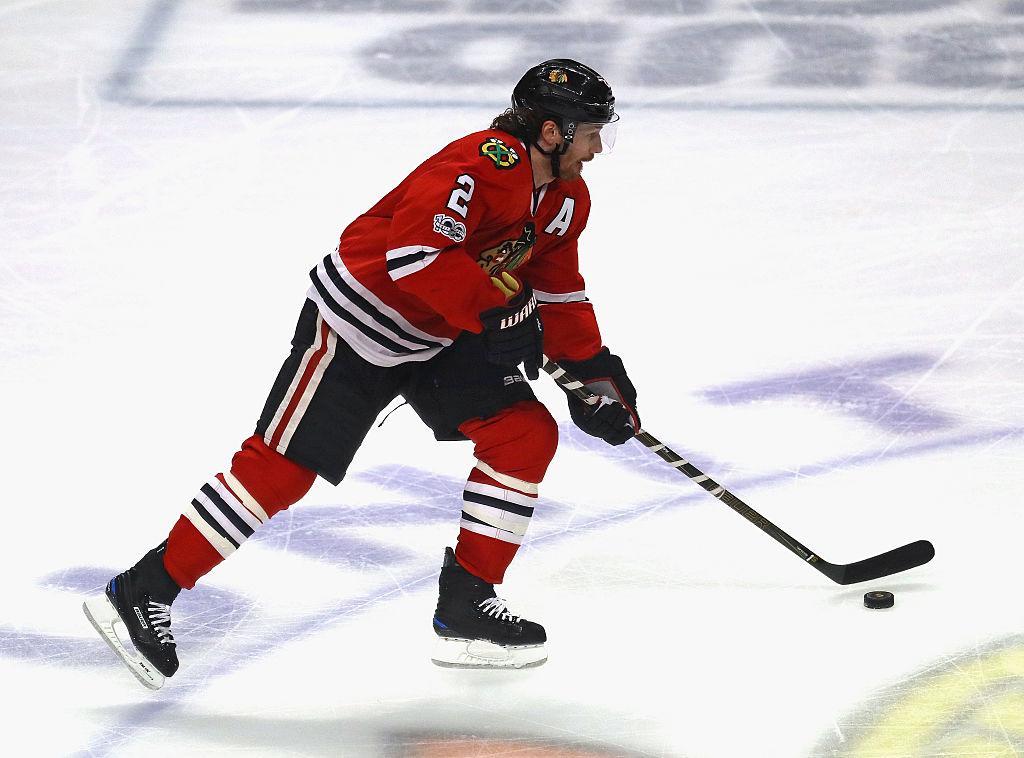 Outside of Patrick Kane and Jonathan Toews (more on them later), one of the most important players for the Chicago Blackhawks is defenseman Duncan Keith. A second-round pick back in 2002, Keith made his NHL debut with the Hawks in 2005–06 at 22 years old. He's a three-time All-Star, two-time Norris Trophy winner, and currently one of the best defensemen in the game. The Blackhawks gave him a sweet deal as well, signing him for 13 years and $72 million back in 2010.
12. P.K. Subban – 8 years/$72m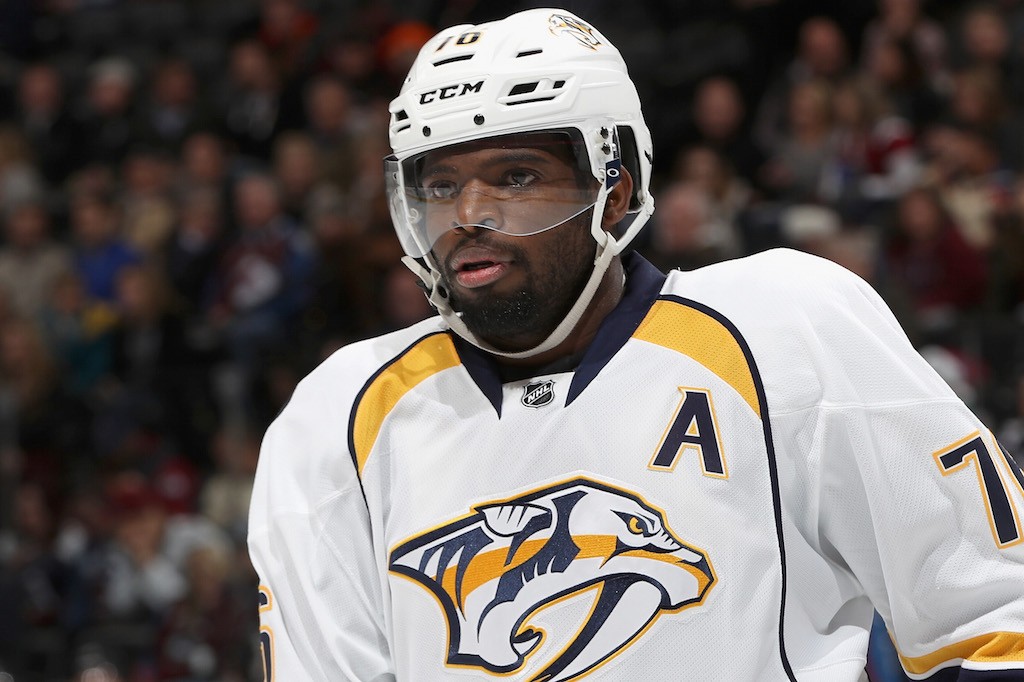 Like Keith, P.K. Subban is another excellent defenseman drafted in the second round. Originally taken with the 43rd overall pick by the Montreal Canadiens, Subban developed late and became worthy of a massive contract extension in 2014. He got that deal from Montreal, signing for eight years, $72 million, but was later traded to the Nashville Predators in the summer 2016 in exchange for Shea Weber.
11. Henrik Zetterberg – 12 years/$73m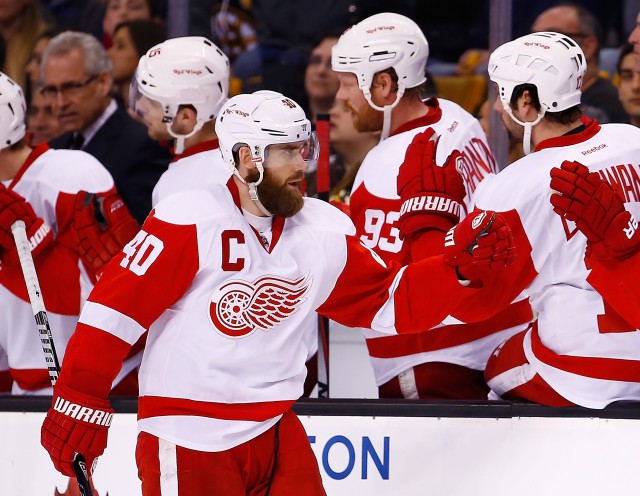 One of the leaders of the Detroit Red Wings and their captain on the ice is 36-year-old left winger Henrik Zetterberg. He's played 15 years in the NHL, winning a Stanley Cup with the Wings back in 2008, and was once a fairly high point-scorer as well — getting both goals and assists. Detroit gave Zetterberg a 12-year, $73 million deal back in 2009; it runs through the 2020–21 season, when he'll be 40 years old.
10. Jamie Benn – 8 years/$76m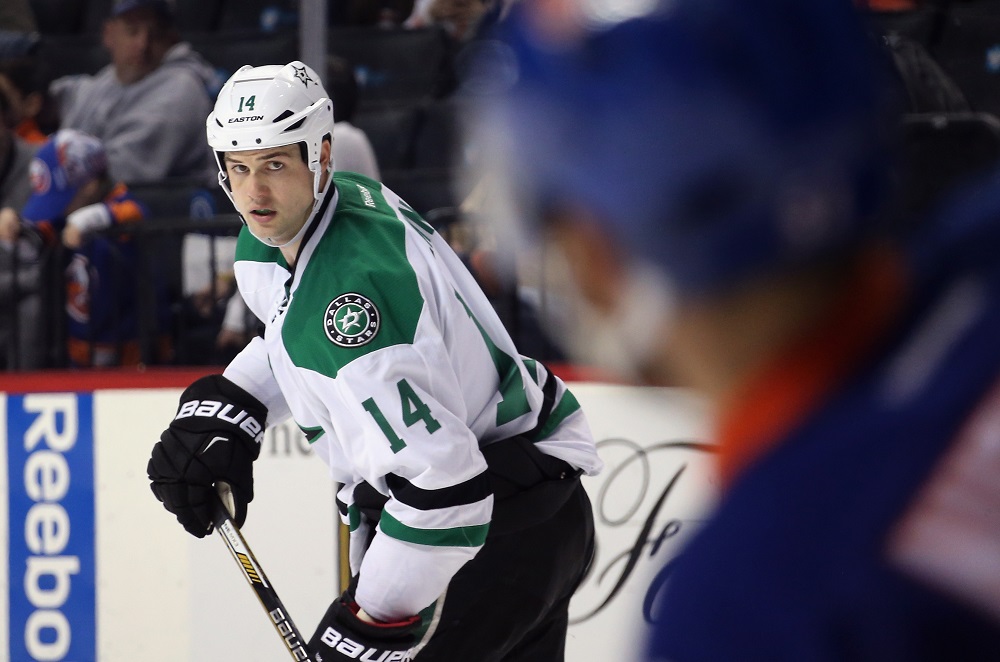 Dallas Stars winger Jamie Benn is a rare find in the late rounds of the NHL draft. Many teams passed on him before Dallas took him in the fifth round back in 2007. Benn's forged a nice career with the Stars, racking up both points and assists. He led the NHL in points scored back in 2014–15. Dallas gave the 27-year-old an eight-year contract last summer, locking Benn up with the team through the 2023–24 season for $76 million.
9. Evgeni Malkin – 8 years/$76m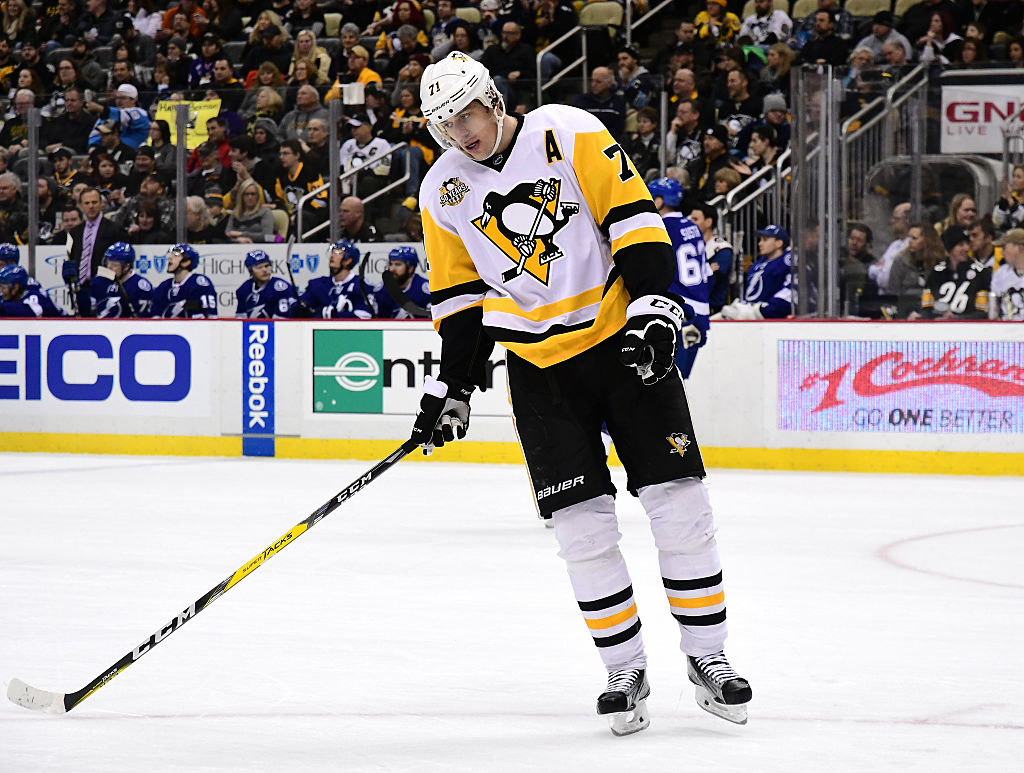 One of the very best at racking up points in the NHL today: 30-year-old Pittsburgh Penguins center Evgeni Malkin. It's not hard to get the assists while playing with Sidney Crosby, but Malkin is no slouch at putting the puck in the net, as well. He's been hit hard by injuries the last few years, which has limited his time in the ice and ramped back his once-impressive counting stats. But that didn't stop the Penguins from locking up Malkin with an eight-year, $76 million contract back in 2014.
8. Anze Kopitar – 8 years/$80m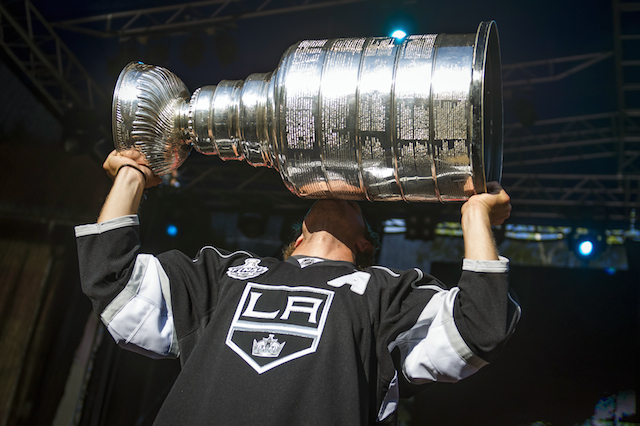 A former No. 11 overall pick by the Los Angeles Kings back in 2005, Anze Kopitar is now one of the elite NHL centers. He's won two Stanley Cups and made multiple All-Star teams, leading one of the most successful hockey teams of the last decade. The Kings signed the 29-year-old to a contract that extends for eight years, paying him $80 million over that period of time, prior to the start of the 2016–17 season.
7. Patrick Kane – 8 years/$84m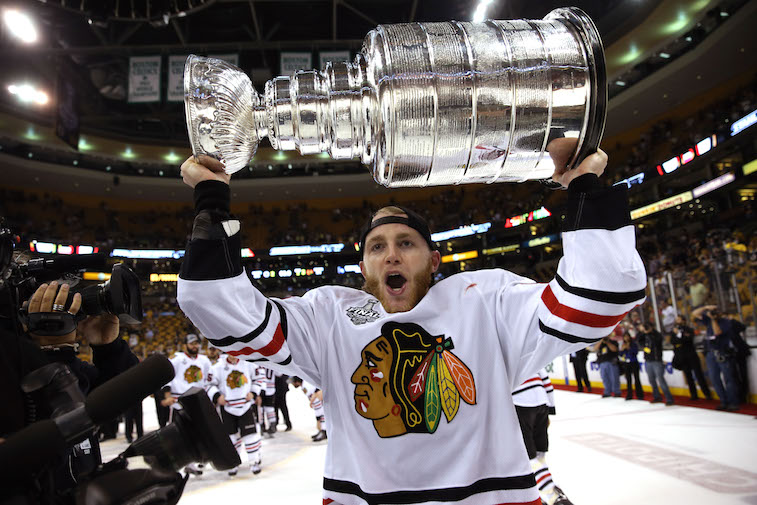 Yet another Chicago Blackhawks player to show up on this list is Kane. The talented but often controversial winger is one of the brightest stars on the ice, winning three Stanley Cups and enough awards to fill a trophy room by the time he turned 27. He also has legal troubles, including an incident with a cab driver and a rape accusation, but that stuff hasn't cost him any time on the ice — yet. The Blackhawks signed him to an eight-year, $84 million deal back in 2015.
6. Jonathan Toews – 8 years/$84m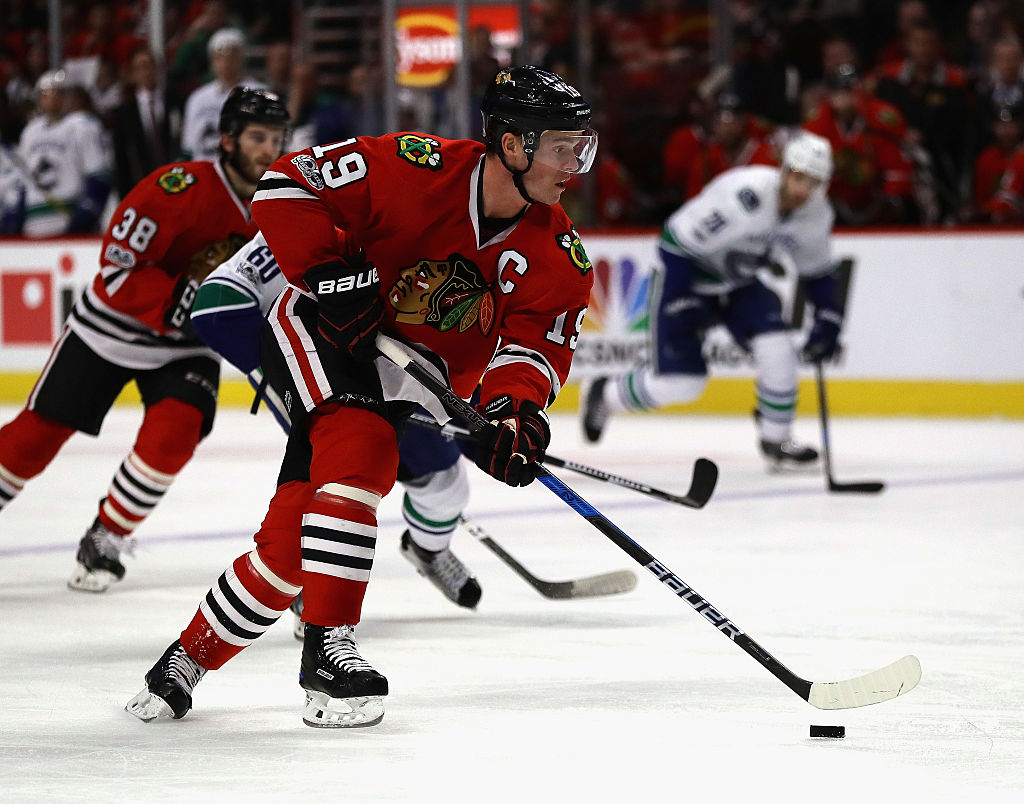 The other side of the coin is Kane's Chicago teammate, center Toews. Known as the captain and true leader of the Blackhawks, Toews has a squeaky-clean reputation that earned him the nickname "Captain Serious." The Hawks are careful in the treatment of their two stars, opting to twice sign them to identical contract extensions, resulting in two of the most expensive NHL contracts. Toews has also won three Stanley Cups and is only 28 years old with six years remaining on his deal.
5. Ryan Suter – 13 years/$98m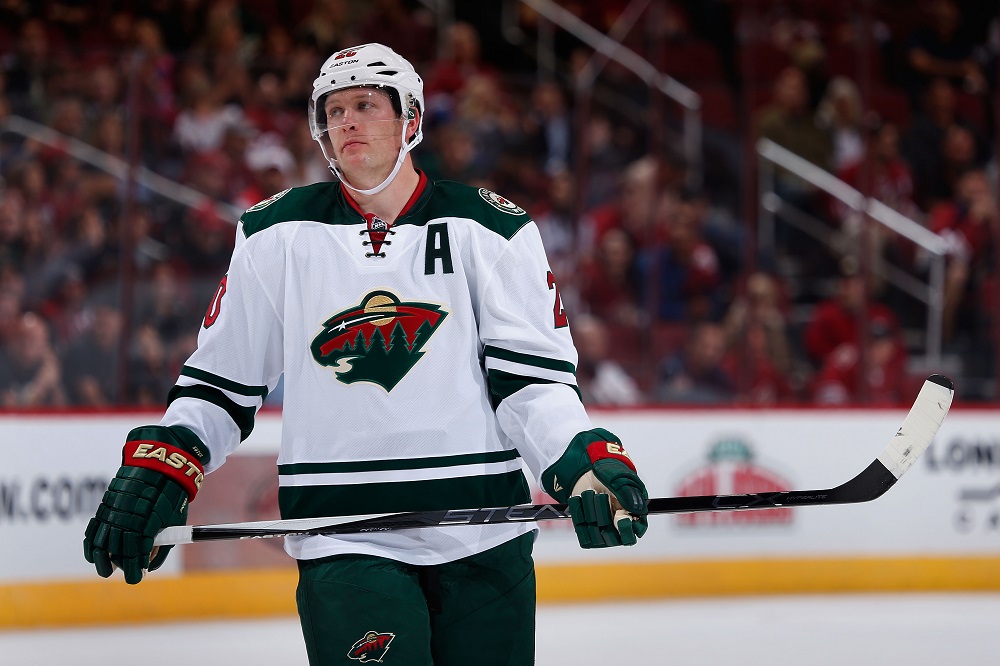 In the summer of 2012, the Minnesota Wild went on a spending spree. They brought in two free agents, the first being star defenseman Ryan Suter. He was drafted No. 7 overall by the Nashville Predators in 2003, and spent the first seven seasons of his NHL career with the Preds. However, when hitting free agency, Suter couldn't turn down the sweet 13-year, $98 million deal Minnesota offered.
4. Zach Parise – 13 years/$98m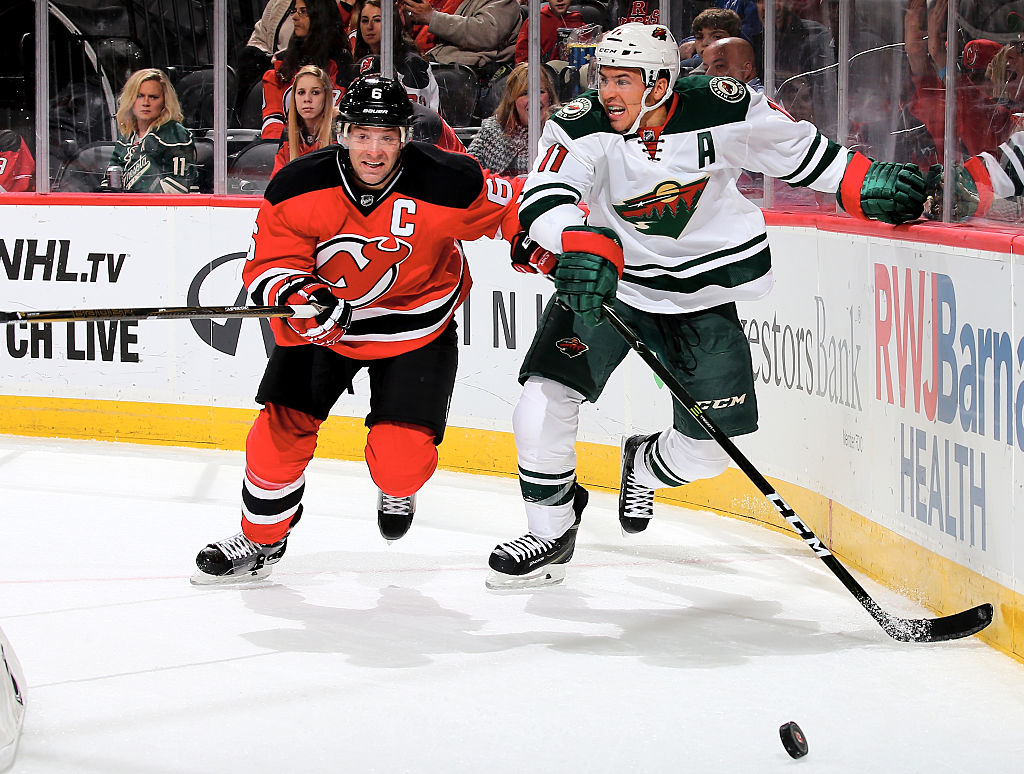 The other player the Wild landed that summer was winger Zach Parise. Having played his entire career for the New Jersey Devils, Parise hit free agency and accepted an identical 13-year, $98 million contract offer from Minnesota. While Parise has been very good for the Wild, he hasn't approached the kind of points he put up in his early career with the Devils. That's concerning, as he's now 32 years old with eight more years left on his deal after 2016–17.
3. Sidney Crosby – 12 years/$104.4m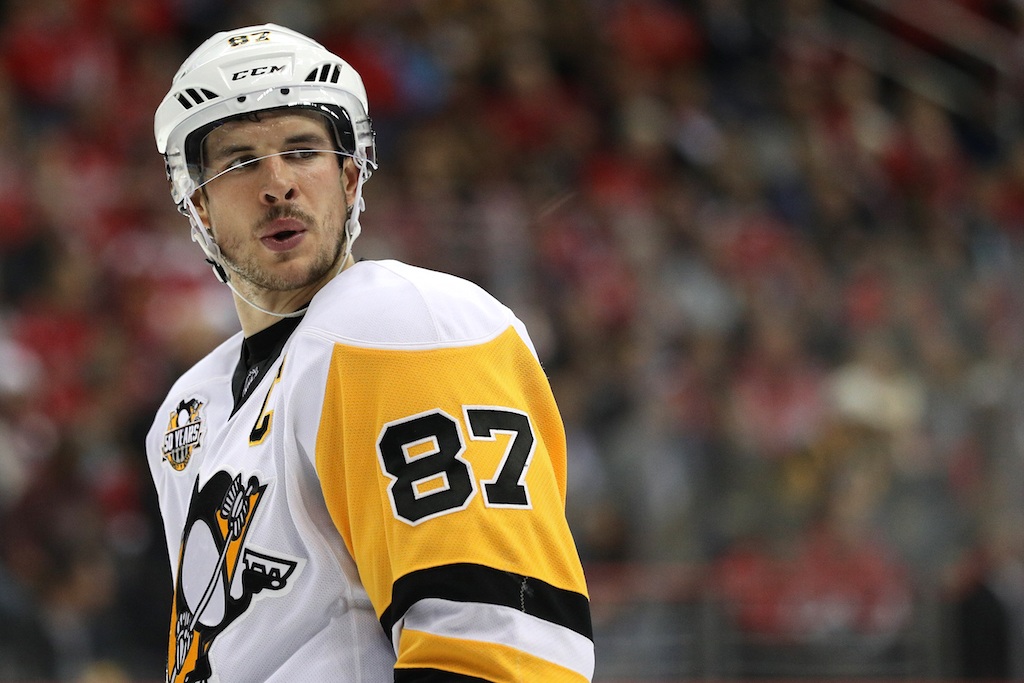 A two-time Stanley Cup champion and unquestionably one of the best players to ever step on the ice, Crosby is worth every penny the Pittsburgh Penguins pay him — and it's a lot of pennies as one of the most expensive NHL contracts. Back in 2013, the then-25-year-old locked in with the Penguins on a 12-year, $104.4 million contract. In the seasons since, Crosby has put up 104, 84, and 85 points. Currently he's the leader in goals scored in the NHL for 2016–17 at the age of 29.
2. Shea Weber – 14 years/$110m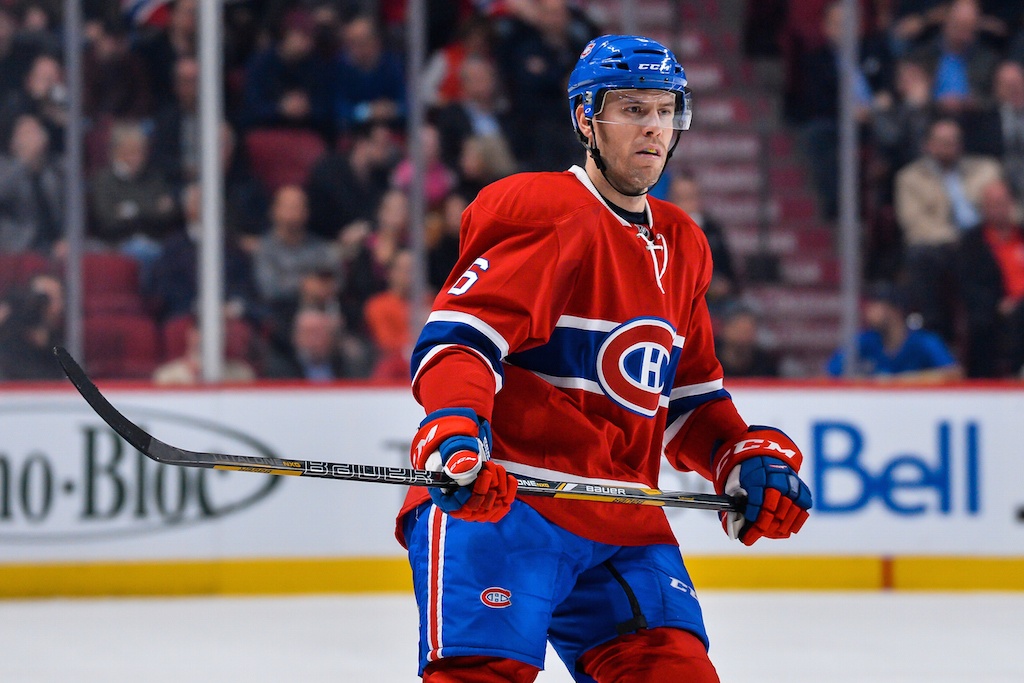 As previously mentioned, defenseman Weber was traded for P.K. Subban in a deal featuring two of the more prominent defenders in the game. But Weber is also one of the highest-paid in the NHL, signing a massive 14-year, $110 million contract with the Nashville Predators in 2012. He now plays for the Montreal Canadiens, where Weber is having a nice season so far. The 31-year-old has nine more seasons left on his mega-deal.
1. Alex Ovechkin – 13 years/$124m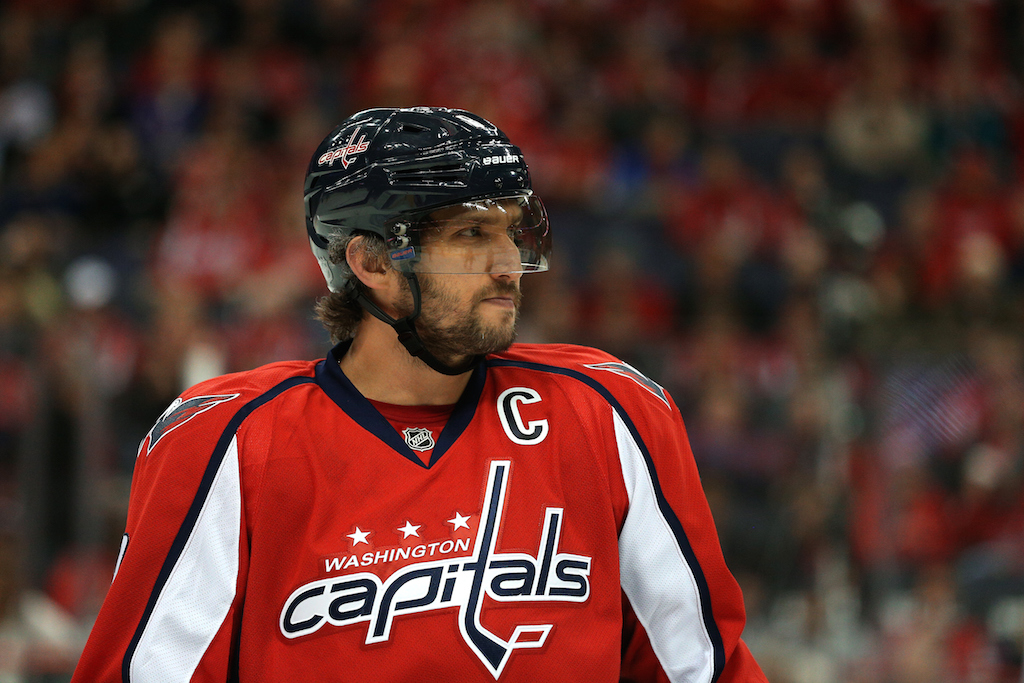 But even Weber can't take the top spot on the list of most expensive NHL contracts; it goes to Washington Capitals left winger Ovechkin. Like so many others on the list, Ovechkin is one of the very best to put on a hockey sweater. He's won a ridiculous amount of awards and led the NHL in goals six times, including the last four consecutive seasons. The only thing that Ovechkin is missing is a Stanley Cup, but his 13-year, $124 million contract beginning in 2008 probably keeps him warm at night anyway.
Statistics courtesy of Spotrac and Hockey -Reference.