Naomi Osaka Has Made 1 of the Rare Mistakes of Her Impressive Tennis Career
Naomi Osaka, the world's second-ranked women's tennis player, has announced that she will not be speaking to reporters during the French Open.
Naomi Osaka proves time and time again that she can save break points, set points, and match points. Now, someone needs to step in and save one of the world's great tennis players from herself.
What seems on the surface like a logical, principled stand on Osaka's part in the name of mental health is going to open her up to second-guessing and speculation. And if either is off base, she'll struggle to set the record straight.
Naomi Osaka is a star on and off the tennis court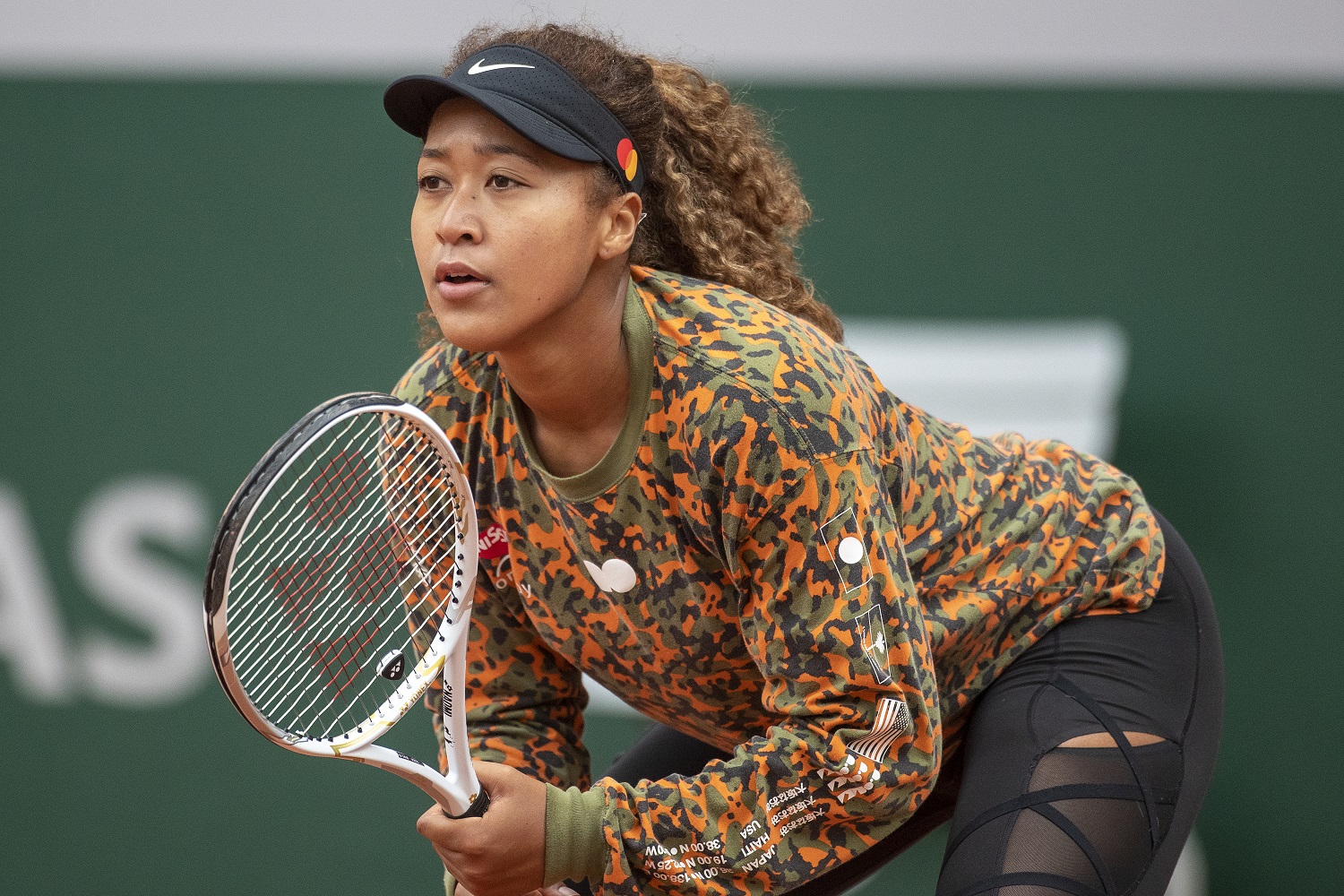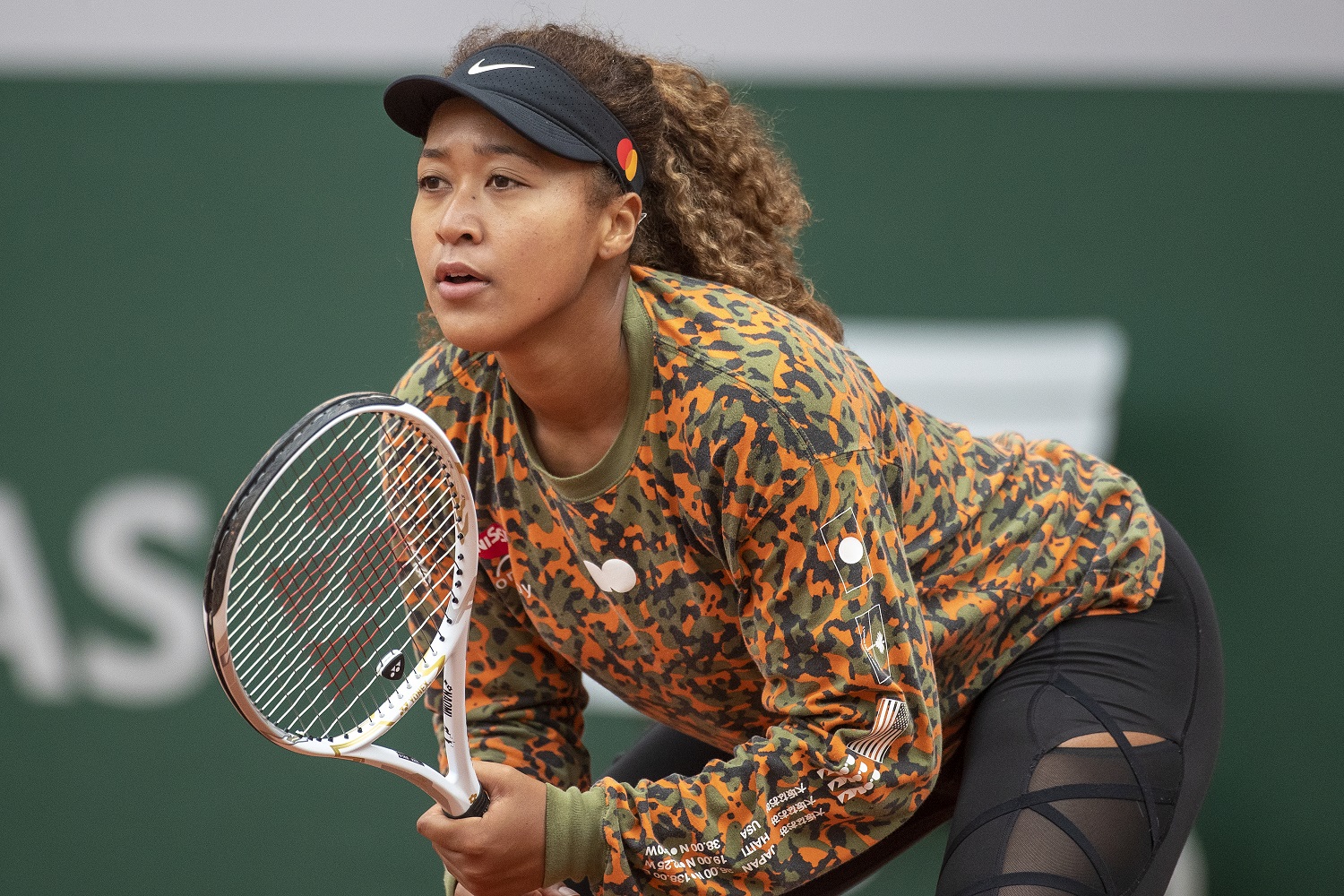 Naomi Osaka became a household name with even casual tennis fans courtesy of her thrilling victory over the legendary Serena Williams at the 2018 U.S. Open, followed by a triumph at the Australian Open. She pulled the same double beginning with the 2020 U.S. Open, and Osaka currently sits at No. 2 in the world in the WTA rankings.
At just 23 years old, the native of Japan seemingly has at least a decade of elite tennis ahead of her, and marketers have noticed how fans have embraced Osaka on either side of the Pacific Ocean. The combination of her results and her reach has attracted a lucrative array of sponsors, including Nike, Louis Vuitton, BodyArmor, and Levi's.
As a result, Sportico.com calculates her earnings over the past 12 months at $55.2 million, a record for female athletes that places her 15th on the worldwide list of  highest-paid competitors. The website reports that only Roger Federer, LeBron James, and Tiger Woods bettered the $50 million she earned for activities off the court.
"Being a woman has made her even more attractive for sponsors," said IMG marketing agent Stuart Duguid, who represents Osaka. "There's a big push to invest in women in sports."
Osaka has declared a media boycott at the French Open
Nothing attracts the attention of the media and tennis fans more than the four Grand Slam events. The main draw of the French Open begins on May 30. Osaka bowed out in the third round in her previous two appearances at Roland Garros. If that's the case again this year, then she will exit more quietly than usual.
Osaka announced this week on social media that she will not speak to reporters during the French Open, citing mental health concerns for herself and her competitors.
"I've often felt that people have no regard for athletes mental health and this rings very true whenever I see a press conference or partake in one," her statement read in part. "We're often sat there and asked questions that we've been asked multiple times before or asked questions that bring doubt into our minds and I'm just not going to subject myself to people that doubt me."
Osaka acknowledged that she expects organizers to levy penalties up to the maximum $20,000 fine each time she misses a post-match news conference. She said she hopes the money would find its way to causes promoting mental health.
The world's second-ranked player has spoken about mental health previously. She referenced her bouts with depression at a 2018 tournament, Yahoo! Sports reported. She suggested later in a Teen Vogue interview that the issue is more widespread for athletes than outsiders might suspect.
Osaka is discounting the role the media plays
There is no reason to doubt Osaka's sincerity or question whether she has an ulterior motive for her media boycott, but her decision not to speak to reporters at the French Open comes after a string of disappointing results that could be weighing on her.
Maria Sakkari, ranked 18th in the world, beat Osaka in the Miami Open quarterfinals, 6-0, 6-4; No. 19 Karolina Mucova took her out in the round of 32 in Madrid, 6-4, 3-6, 6-1; and No. 29 Jessica Pegula ousted Osaka in the Italian Open round of 32 for the American's biggest win ever, 7-6. 6-2.
Osaka may not appreciate three of relevant points associated with her silence.
First, she owes 90% of her income from the past year to sponsorship deals rather than prize money. Endorsement partners count on her visibility on TV and the internet and in print, whether it's through logos on her courtside equipment bag or a visor worn during a post-match interview.
More significantly, Osaka is discounting the role that reporters play in communicating her observations and feelings to the star's many fans. Even in the wired world, it's not as though they can reach out to her directly and expect a response. It's the reporters who play the role of conveying her messages.
Finally, just because Osaka has the financial wherewithal to pay the fines for skipping media obligations, that doesn't mean other competitors can do likewise. Aside from the usual questions, those other players are likely to face questions about Osaka's performance that they might not feel comfortable addressing.
Like Sportscasting on Facebook. Follow us on Twitter @sportscasting19.